The holidays are perfect for family, friends, and FREAKING THE F**K OUT OVER LAUREN COHAN'S NEW HAIRCUT. I know, you're thinking it must be a slow TWD news day if we're discussing the Maggie actress' new do. Aside from you not being wrong, SOME Walking Dead fans are flipping their lid over this.
Cohan first debuted her new hair at iHeart Radio's Jingle Ball concert in New York. Here's her new haircut: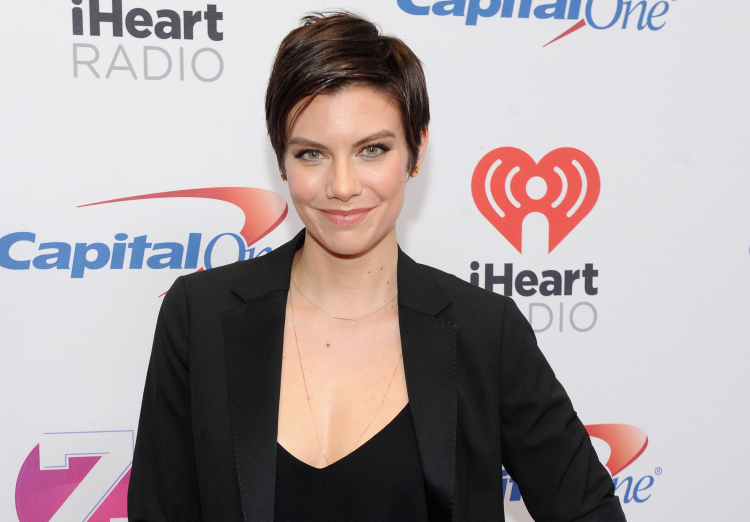 Beautiful, right? Here's how a lot of Walking Dead fans reacted: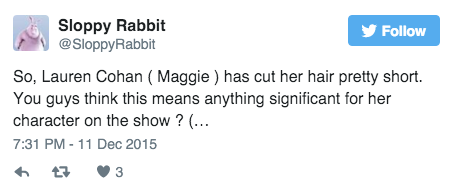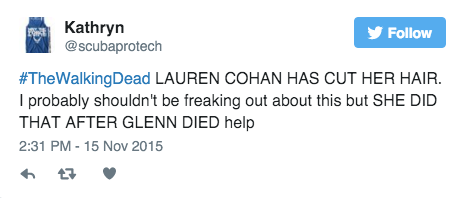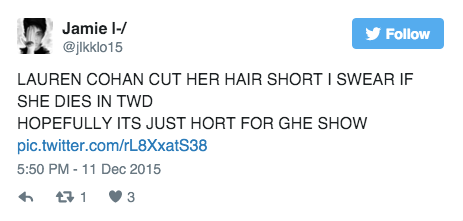 BUT…
What izz the meaning of thizz bae indeed! Most fans speculate this haircut could mean the end of Maggie. Some go on to believe Negan will kill her and she's now preparing for different roles. However, THIS Twitter user didn't let the negative predictions phase her:

And rise she will.