Ahead of next week's San Diego Comic Con AMC has released the first image from The Walking Dead Season 8 via Entertainment Weekly: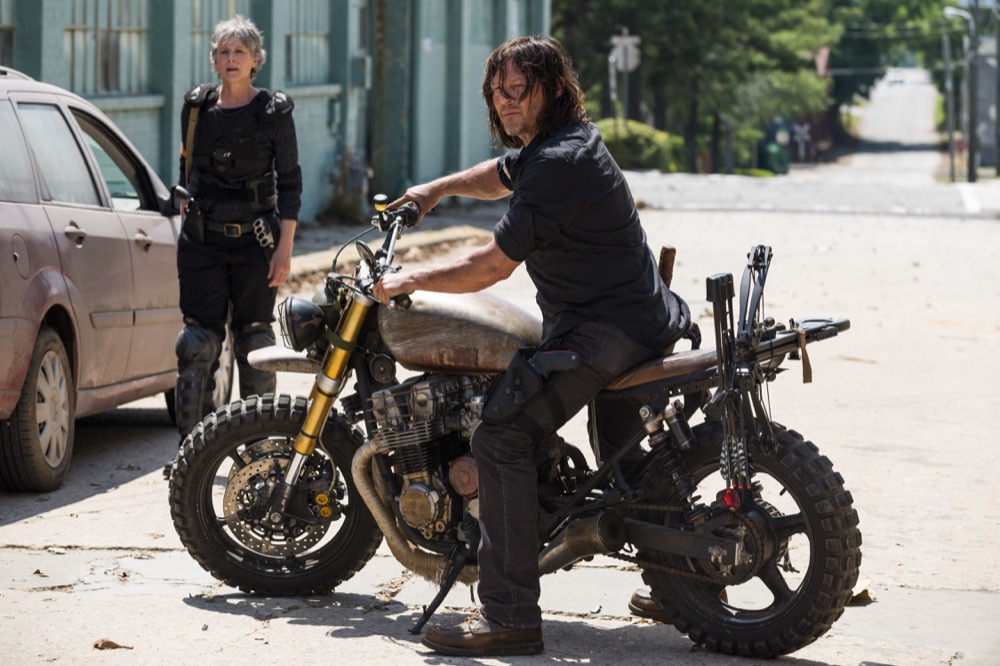 As we see above Carol and Daryl are reunited again in battle clothes. The Season 7 finale ignited All Out War, a major storyline from the comics that pits the united communities of Alexandria, The Kingdom, and The Hilltop against Negan and the Saviors. However, Daryl isn't a character in the comics and Carol was killed off in the prison, so their storylines will obviously deviate from the source material.
Daryl and Carol (or "Caryl" to some fans) have enjoyed a close relationship for years. It was Daryl (along with Morgan) who helped convince Carol to abandon her life in the cottage outside The Kingdom and join their army against Negan. Will they become even closer this season? Tell us in the comments what YOU want to see happen between them!