The Walking Dead Season 7 trailer had it all: Negan, car chases, and comic favorites Ezekiel and Shiva! Among the madness fans were THRILLED to find Carol, who was shot in the Season Finale, healthy and mostly in tact for the new season. So who saved her from death? Ezekiel and his Kingdom, an exciting new faction comic fans have been waiting to reach the screen for YEARS. Comicbook.com recently sat down with Melissa McBride to discuss Carol's new surroundings and friends:
---
Shiva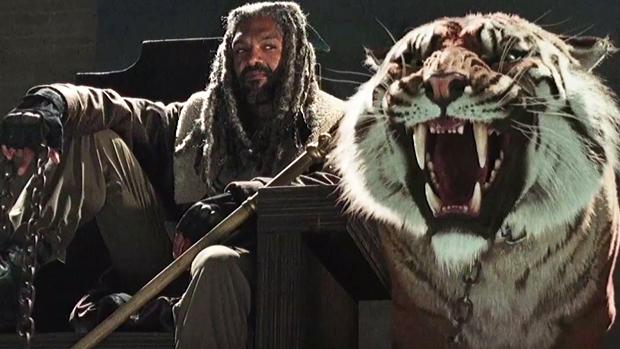 Melissa first spoke about Ezekiel's fierce but lovable tiger Shiva, who's part animatronic part CGI. "Shiva was really cool. For an animatronic, it was very impressive," she says. "They had the puppeteers that work behind her. I guess it's all radio frequency, how they make the movements and stuff. It was really cool watching her and, of course, they're adding some CGI elements or visual effects, too. I can't wait to see what that looks like." Thankfully, we DO know what it looks like:
---
Ezekiel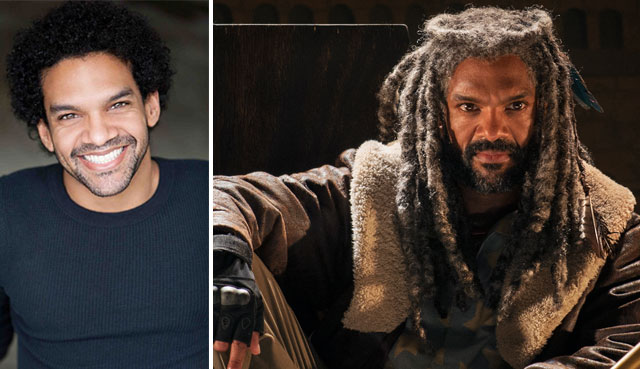 As incredible as she seems, Shiva would be nothing without her self-appointed apocalyptic master King Ezekiel. Expertly played by Khary Payton, comic fans can look forward to his portrayal greatly respecting its comic origins. "He's such a fun person," McBride says of Payton. "It was really cool to see him transform into Ezekiel." According to Comicbook.com, "She went on to highlight the "dreadlocks," "the whole attitude," and his "voice," as what has her the most excited about his joining of the cast, concluding, "He's fun to work with." Personally, we're excited for you guys to see Carol, Ezekiel, and Shiva all interact with each other!
---
What are YOU most excited to see from The Kingdom storylines in Season 7? Tell us in the comments below AND check out the rest of the interview over at Comicbook.com! (Featured image courtesy of Entertainment Weekly).