The Walking Dead Volume 26 was released September 14th, 2016 and featured the events that led to The Whisperer War. After being betrayed by members of his own community, Rick Grimes charts a new course and marshals his forces against the Whisperers. Volume 26 collects THE WALKING DEAD #151-156. Grab your own copy of Volume 26 in our Skybound Shop! Here's a closer look at the issues it contains:
---
Issue 151: "Call To Arms"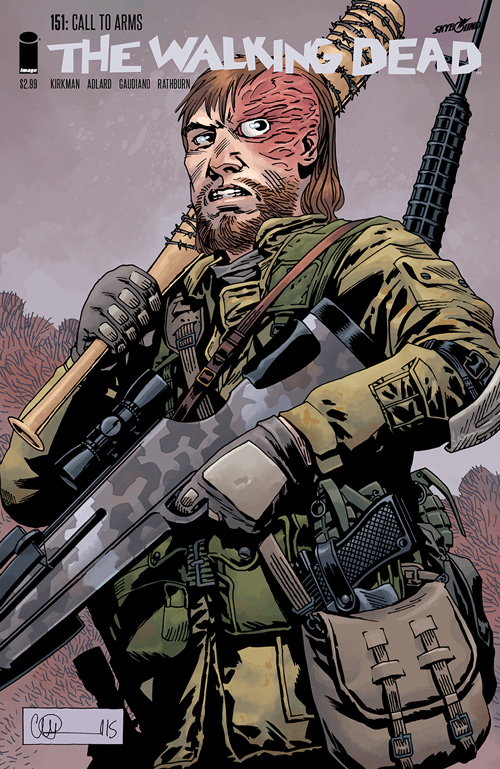 Rick and Dwight begin training Alexandria's new military, and take on a new recruit: Father Gabriel. Rick persuades Michonne to become the new leader of the Kingdom. And Eugene's radio experiment pays off as a mysterious voice reads him loud and clear…
---
Issue 152: "United In Fear"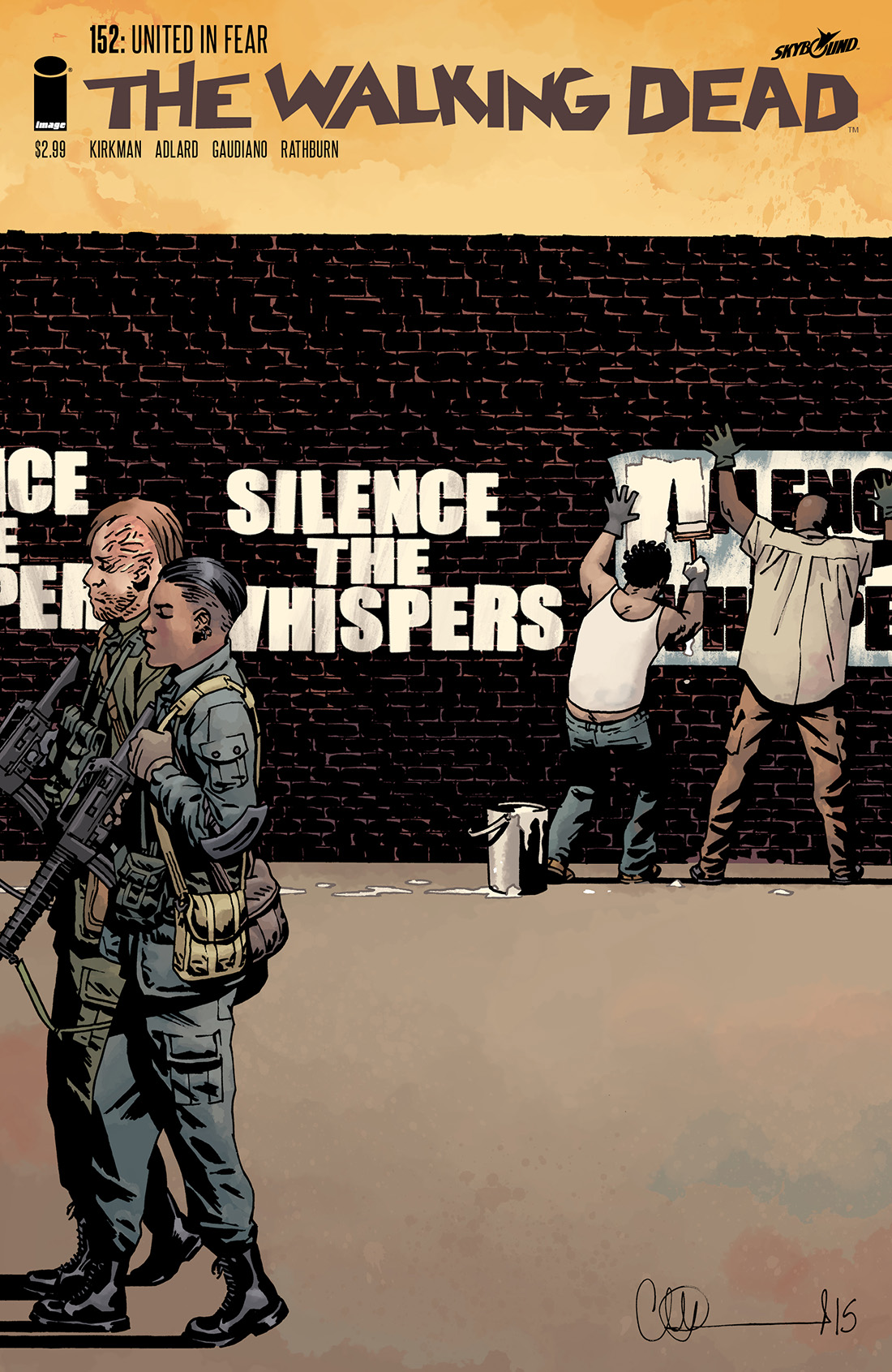 Eugene makes radio contact with a new group, but both sides need to build trust before real progress is made. Brandon hatches a plan that will shock Alexandria…
---
Issue 153: "Heavy Hangs The Head"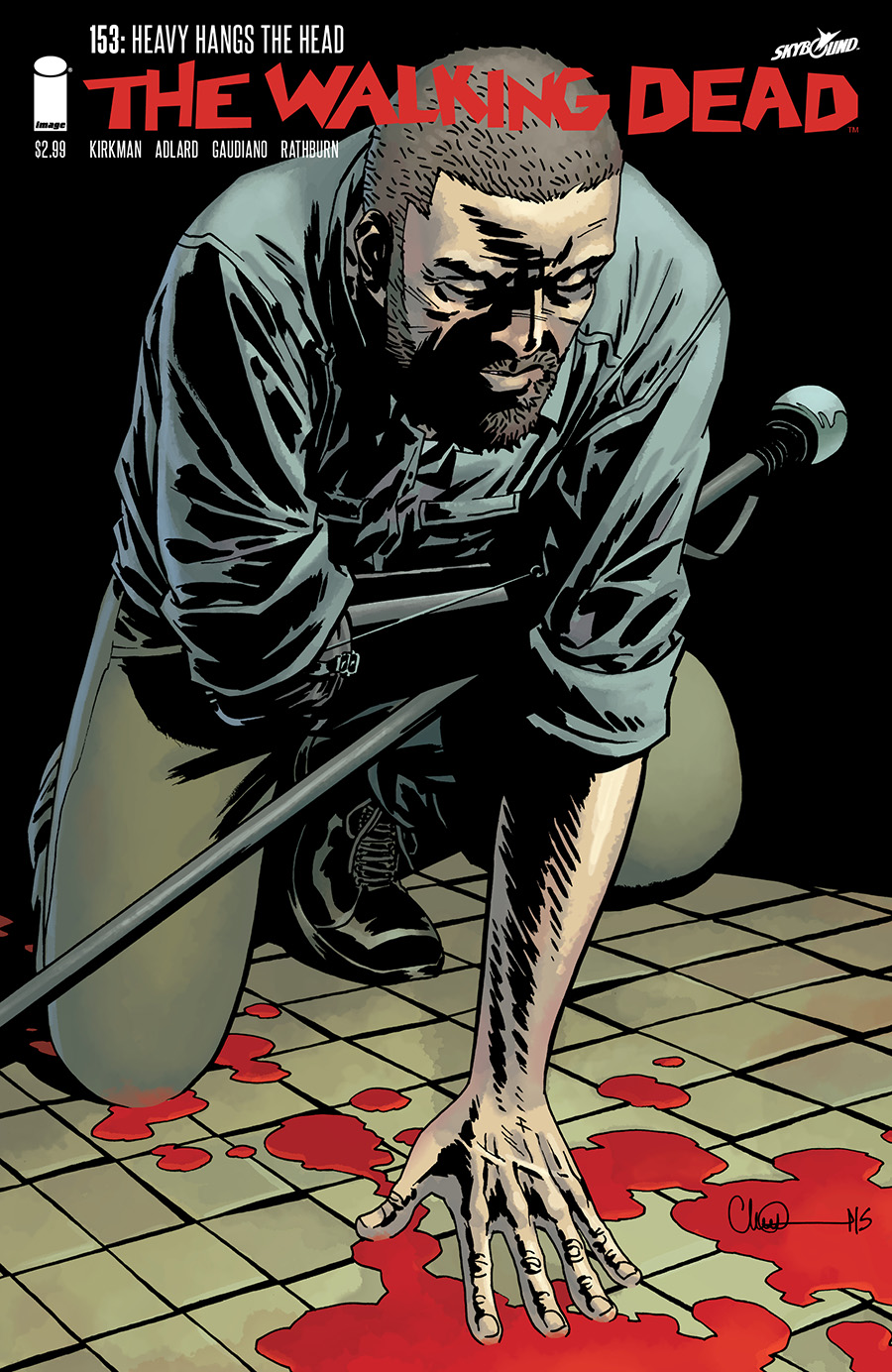 Negan is loose. Michonne and Aaron follow his trail toward the Whisperers' border. They don't know that Brandon helped Negan escape. But Brandon doesn't know that his plan for the Whisperers and Alexandria to kill each other differs from Negan's…
---
Issue 154: "Led To Slaughter"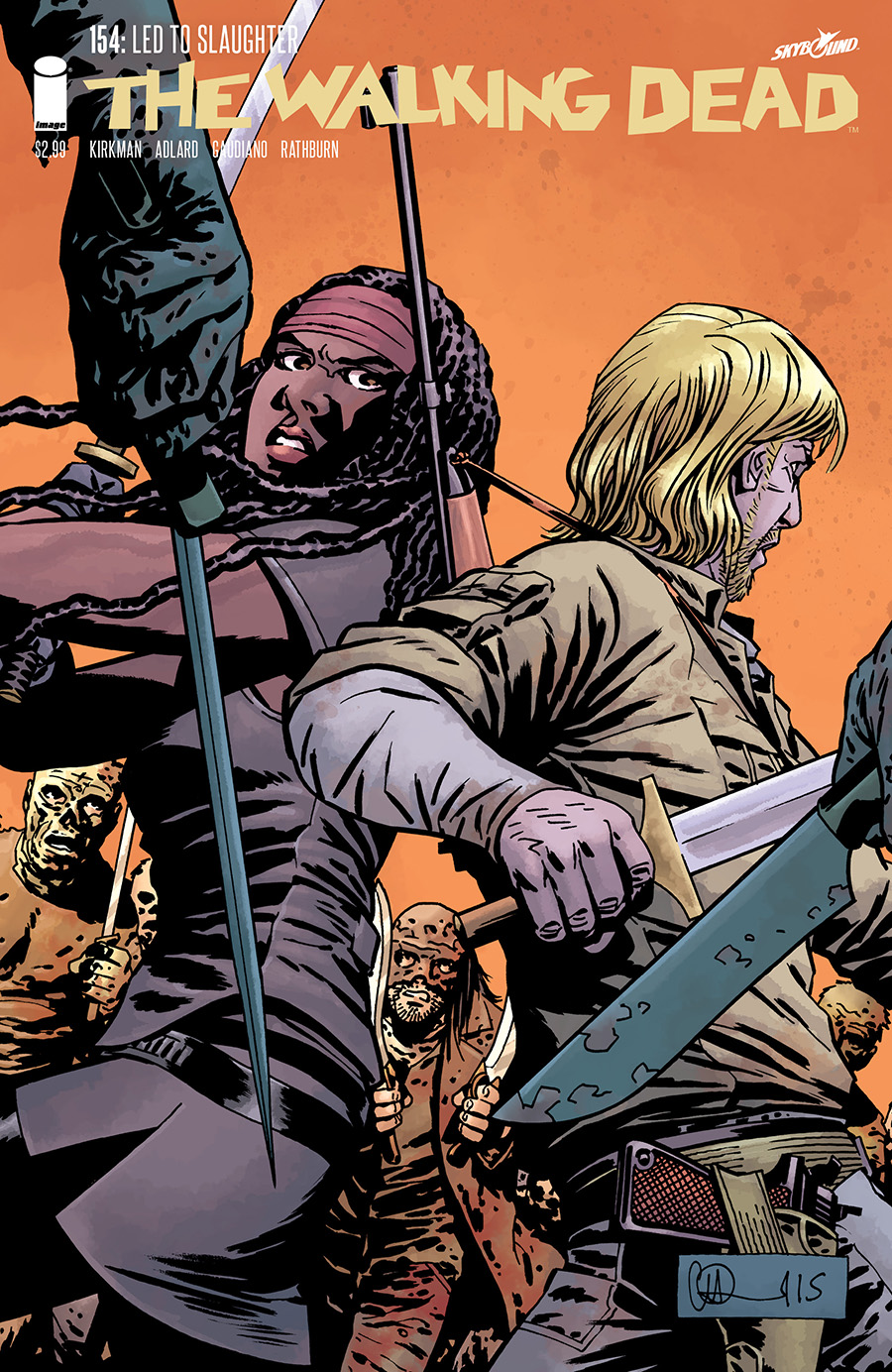 Andrea returns to Alexandria to find Rick recovering from his wounds. Michonne and Aaron's scouting trip into Whisperer territory ends when Aaron is stabbed by Beta, Alpha's second-in-command. Meanwhile, Negan meets Alpha…and it just might be love at first sight.
---
Issue 155: "Tip of The Spear"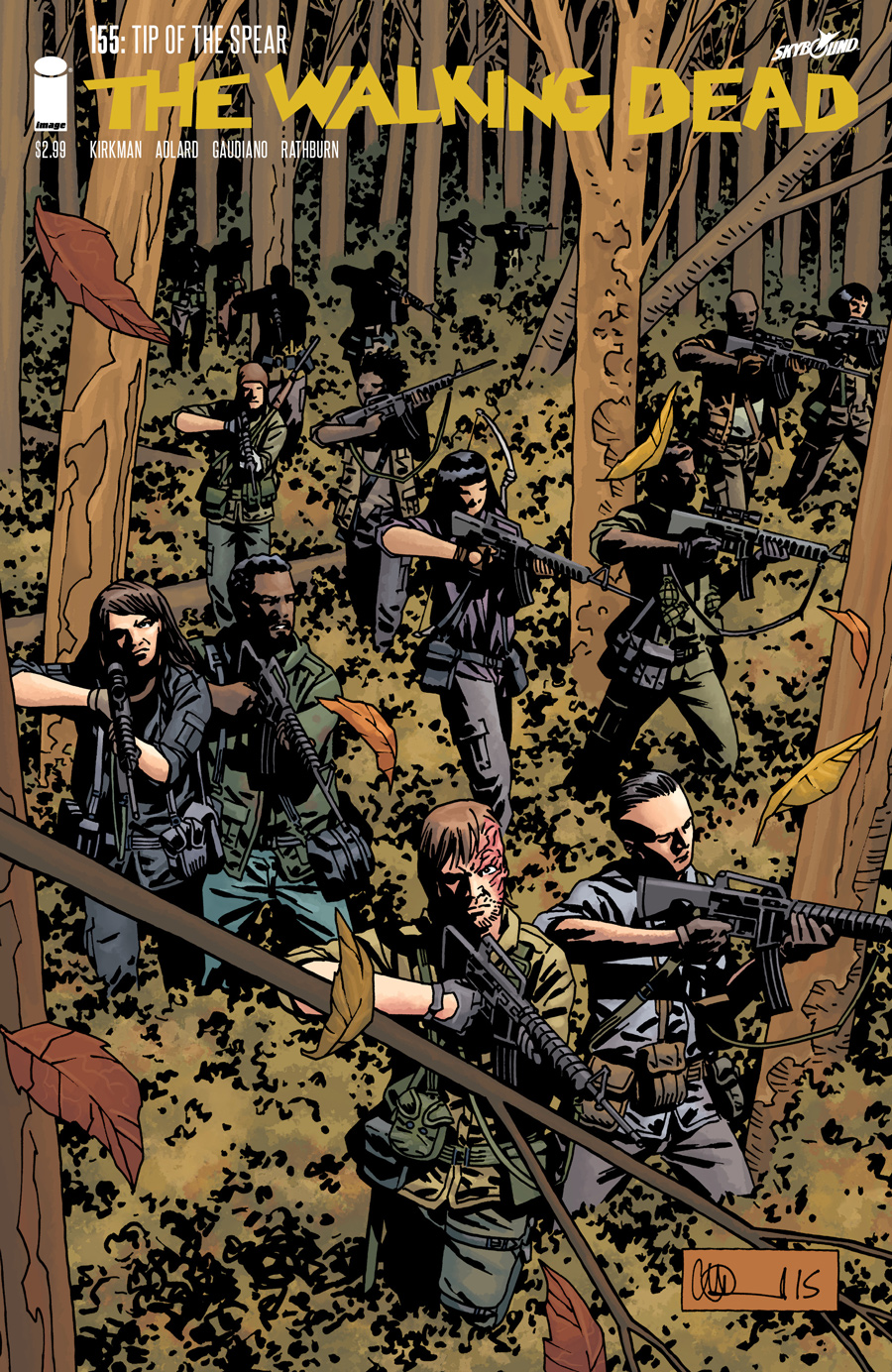 Andrea addresses Rick with concerns over his new leadership direction. Dwight's military rushes to Michonne's aid against Beta, allowing her to ride off to Hilltop to get Aaron life-saving medical care. Alpha allows Negan into her camp, but Beta isn't as sure of his trustworthiness.
---
Issue 156: "Queen And King"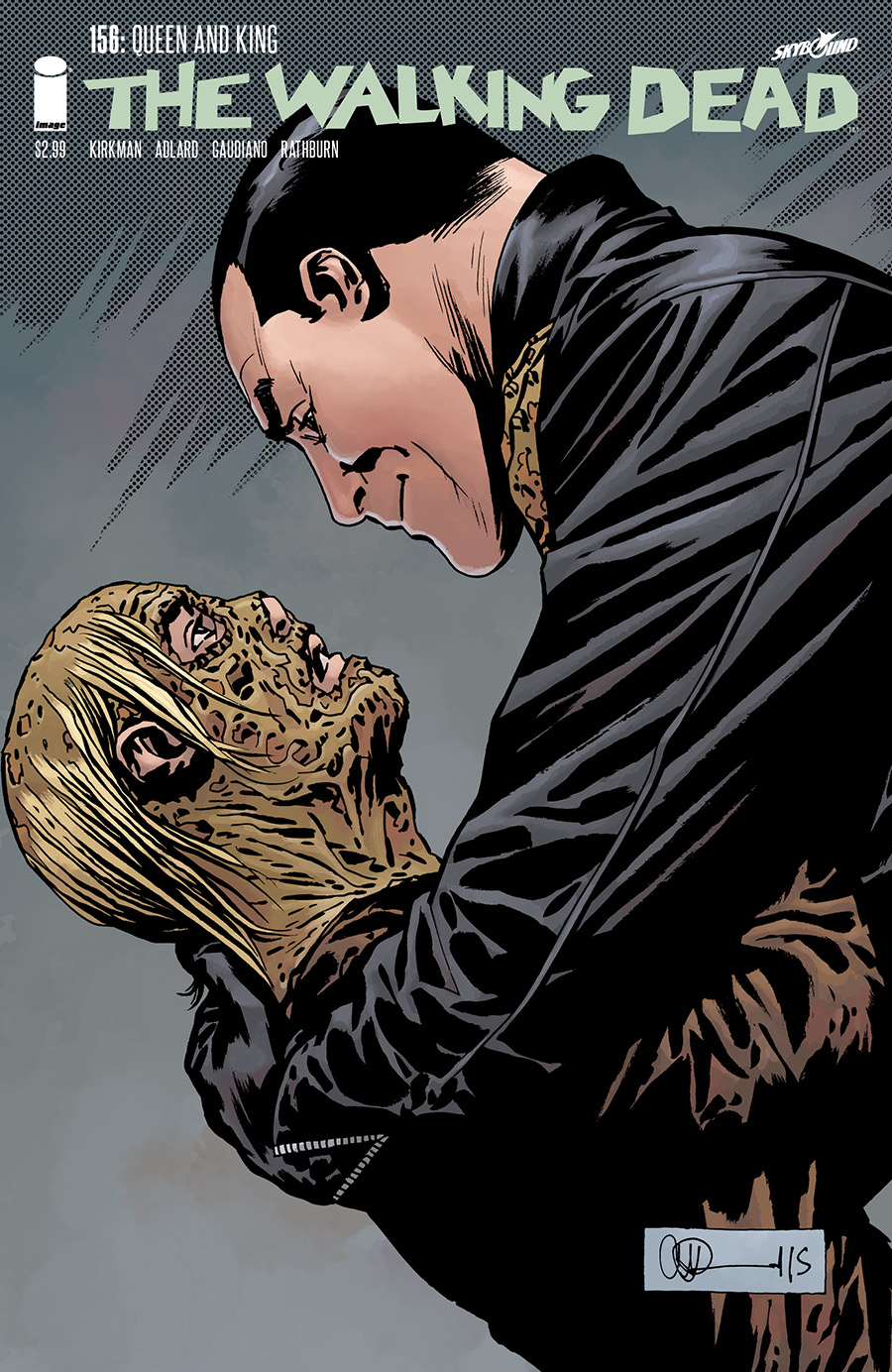 Against Beta's wishes, Alpha allows Negan into the Whisperers' camp. Will he join The Whisperers or does he have bigger plans?
---