What are Rick, Michonne, and Daryl thinking in this (technically behind the scenes) still from Episode 416? We want YOU to caption the photo and tell us!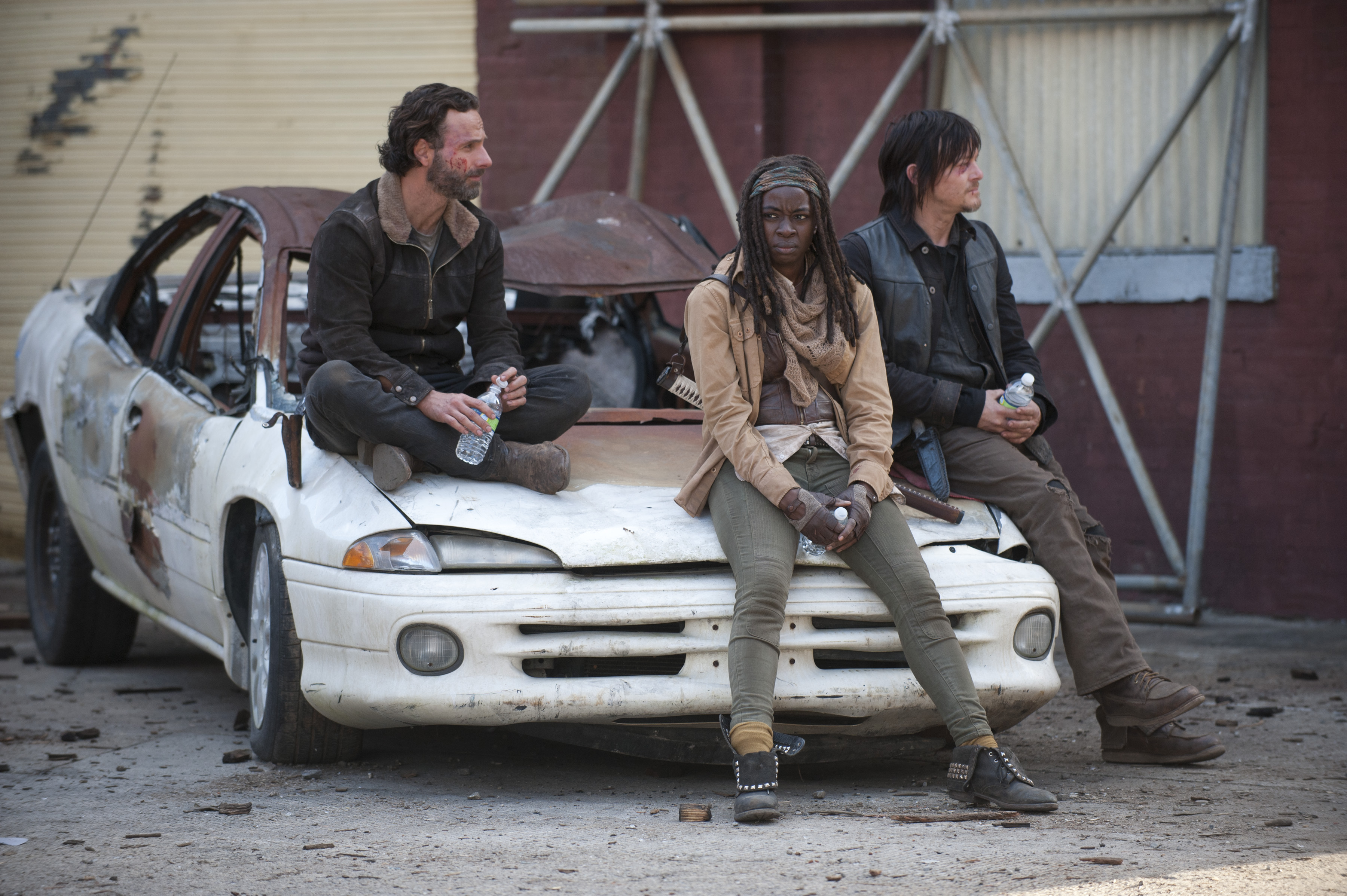 The caption we like the most will win a copy of The Walking Dead Compendium 1, collecting the first 48 issues of the comic! For those of you who just watch the show, that's all the way up through Season 4.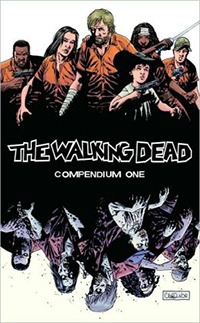 Creativity counts. Hilarity counts. And, you know, make sure we can understand what you're saying! Only comments left below, on the site, count!!!
UPDATE: We're going to pick the winner on Monday to give you all weekend to submit your caption! Make it count!
UPDATE: And the winner is… Chris Lohr whose comment we found both witty and hilarious: "Haha carls going to be pissed when we tell him this is his first car"