How much is a bloody, sweaty shirt worn by Norman Reedus worth? EW estimated the value at $1000, but bids for the shirt Norman Reedus wore on his EW cover have already hit over $4000!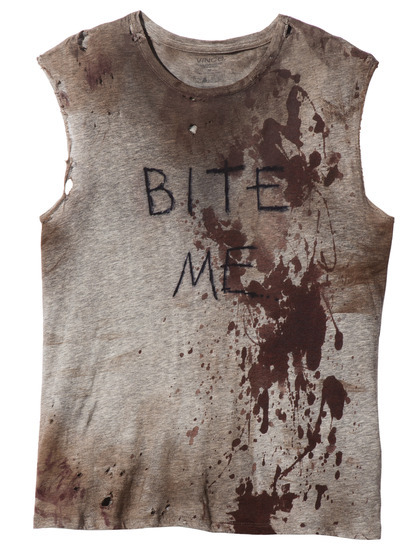 But don't worry, as of this posting, there are still 12 days left to bid on the shirt, which Norman Reedus handwrote.
You can view and bid on the listing here on Charity Buzz.
All proceeds go to benefit Oxfam International. Below is the Entertainment Weekly cover featuring Norman Reedus: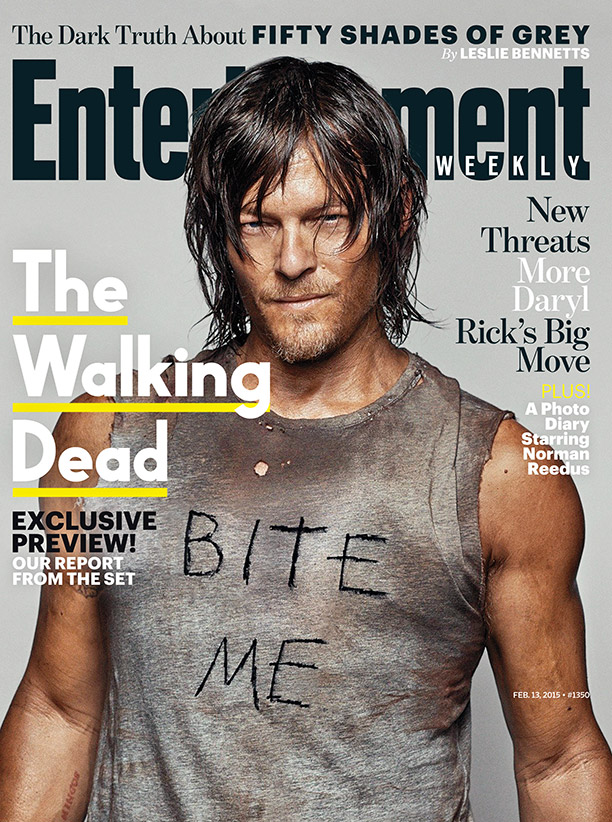 When visiting the set, EW also had Norman give them a tour of his trailer! Watch Norman's video tour here!
Would you spend that much on a shirt? Is it worth it for all the blood-splattered, dirty Daryl-Dixon-Goodness? And, of course, the BITE ME? Comment and let us know!