Just in time for The Walking Dead's return, Skybound and the Lopez Foundation are auctioning 4 CGC sketch covers of The Walking Dead #109.
Artists Charlie Adlard, Matt Roberts, and Khary Randolph each drew a cover at San Diego Comic-Con 2014, including 1 "jam sketch" comic featuring all three artists and their varying styles.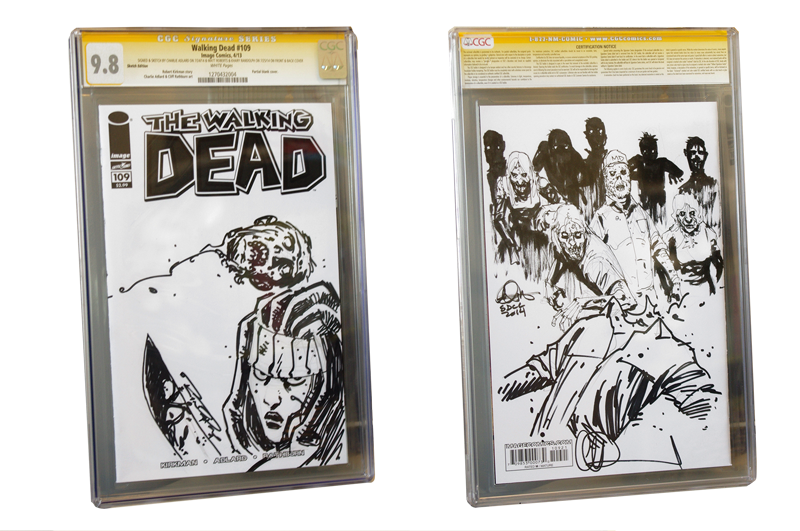 The auctions will go for 10 days and all proceeds will go to the Lopez Foundation.
Check out the auctions and the covers here:
Charlie Adlard, Khary Randolph and Matt Roberts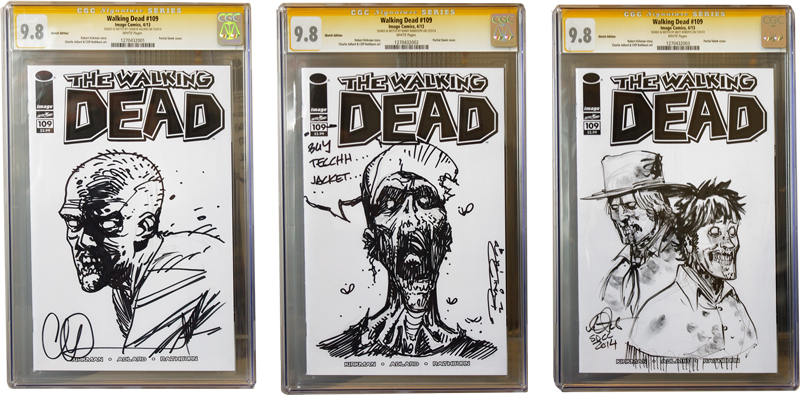 And if you want to see the artists in action, watch these videos documenting the creation of each sketch cover:
Watch all three create the jam sketch cover!
Which one of the covers is your favorite? Did you bid on any of them? Let us know in the comments!