You know the drill. What is Norman Reedus/Daryl saying? Or what is Greg Nicotero saying as he CLEARLY peeks at his cards? Leave a comment below with your caption (labeled with either REEDUS or NICOTERO) and we'll pick our favorite.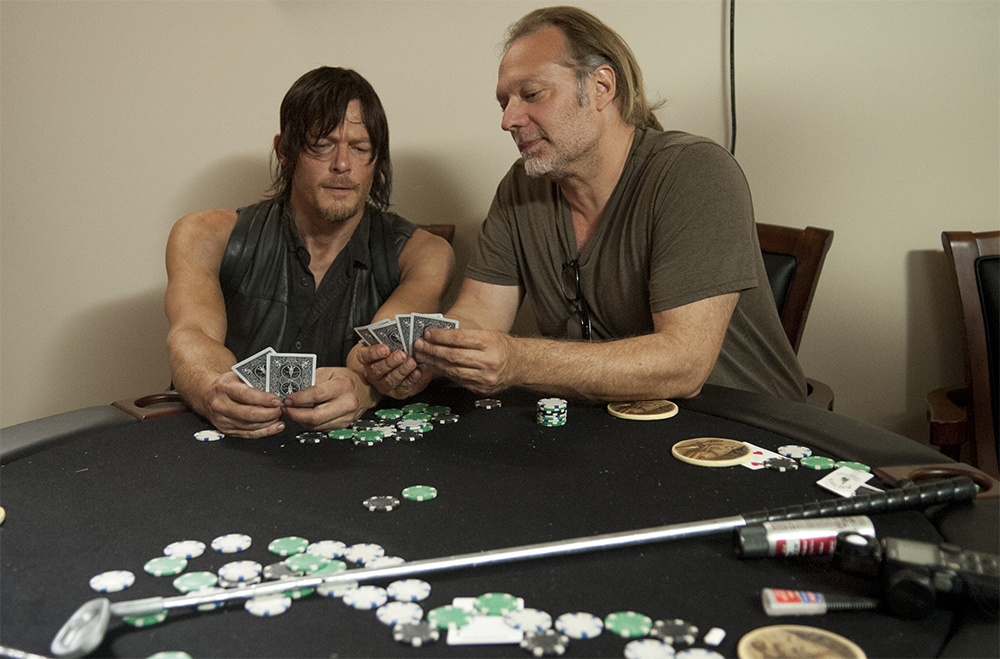 The winner gets a shirt of their choice from our online store shop.thewalkingdead.com!
Creativity counts. Hilarity counts. And, you know, make sure we can understand what you're saying! Only comments left below, on the site, count!
Edit: And the winner is… Cary Gillenwater! Congrats!