Beta's invasion of Alexandria in this week's Walking Dead had us experiencing Night of The Living Dead flashback (that was intentional). Showrunner Angela Kang told Entertainment Weekly, "My writer Jim Barnes had this great idea of doing a classic horror movie in the walls of Alexandria, where Beta is stalking our people. I was like, 'I love this idea, but how does he get in?' So we threw out a lot of ideas. I actually think it might have been that I was like, 'You know what would be so great is I love the idea of him coming through a grave,'"
Although we should always suspend our disbelief on a show about the undead, Angela and the writers still mapped out how Beta was practically able to crawl out of a grave in Alexandria – Dante. Turns out Benedict Arnold himself killed Cheryl for a reason – to build a tunnel. Kang explained, "(Dante) killed this woman Cheryl and then he dug the grave' because who's going to look in a grave?" So even a week after his death, Dante is still haunting the community.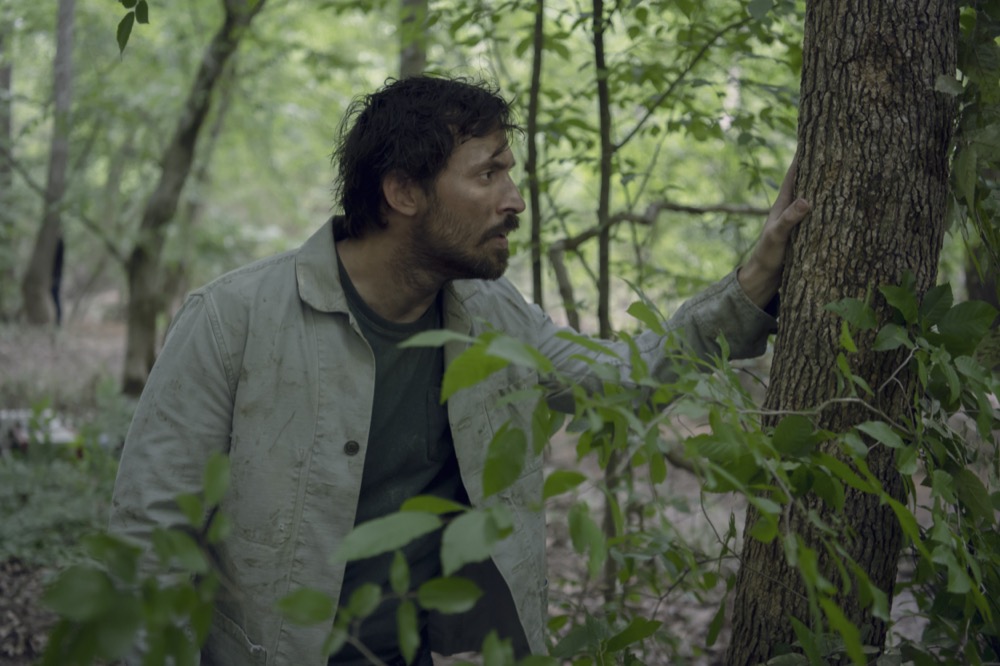 Catch the rest of the interview over at
Entertainment Weekly
. Also check out our interview with Dante himself Juan Javier Cardenas on our podcast Talk Dead to Me!