Cory Walker Recreates His INVINCIBLE #1 Cover to Mark Animated Series
In case you haven't heard, Free Comic Book Day is now Free Comic Book SUMMER! A bunch of the variants that publishers have worked on will be released weekly from July through September. We're very proud that series co-creator and artist Cory Walker has drawn a variant for INVINCIBLE #1 in honor of our upcoming animated series with Amazon Studios! Cory has recreated his classic first issue cover with a bit of animated oomph. You can grab this variant at your local shop on August 5th. If you have any questions, call your local shop!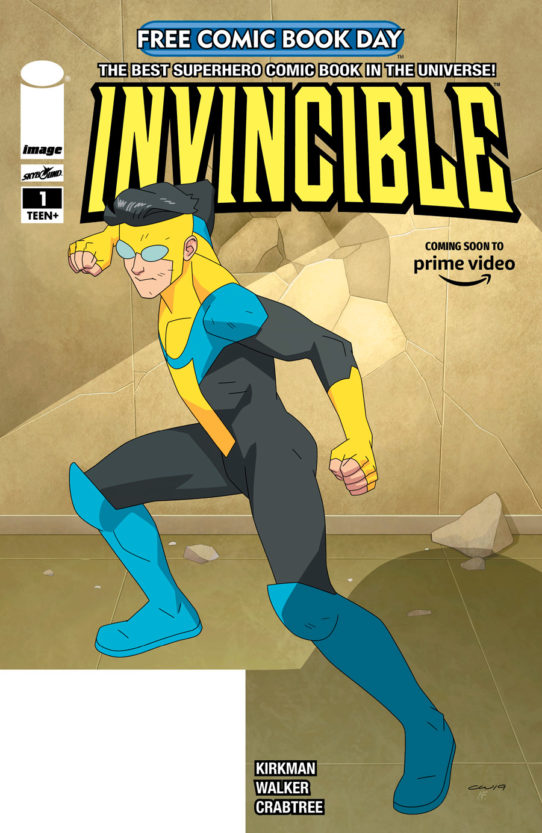 Additionally, FIRE POWER #1 has a Free Comic Book Day edition that we're releasing along with its precursor, the Prelude graphic novel on July 1st!!!