Hey all! After a rare fifth week of the month last week (as in no new Skybound comics), we're kicking June off with a bang. BIRTHRIGHT #36 launches a new arc as Earth and Terrenos BOTH face a threat like never before. And THE WALKING DEAD #192 is the final issue of what will be Compendium 4 as Rick Grimes' life hangs in the balance. WHAT WILL HAPPEN? And don't forget to grab that TWD Blank variant! We don't make those too often…
Scroll down for previews and info!
---
BIRTHRIGHT #36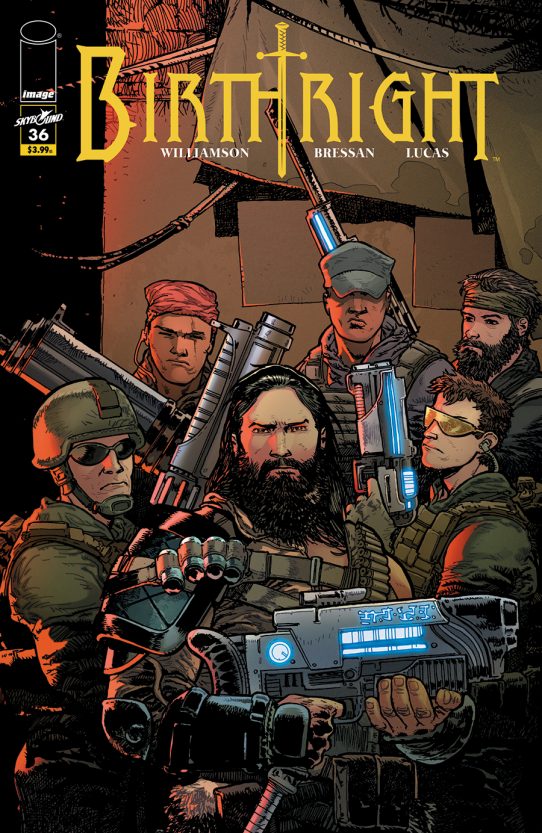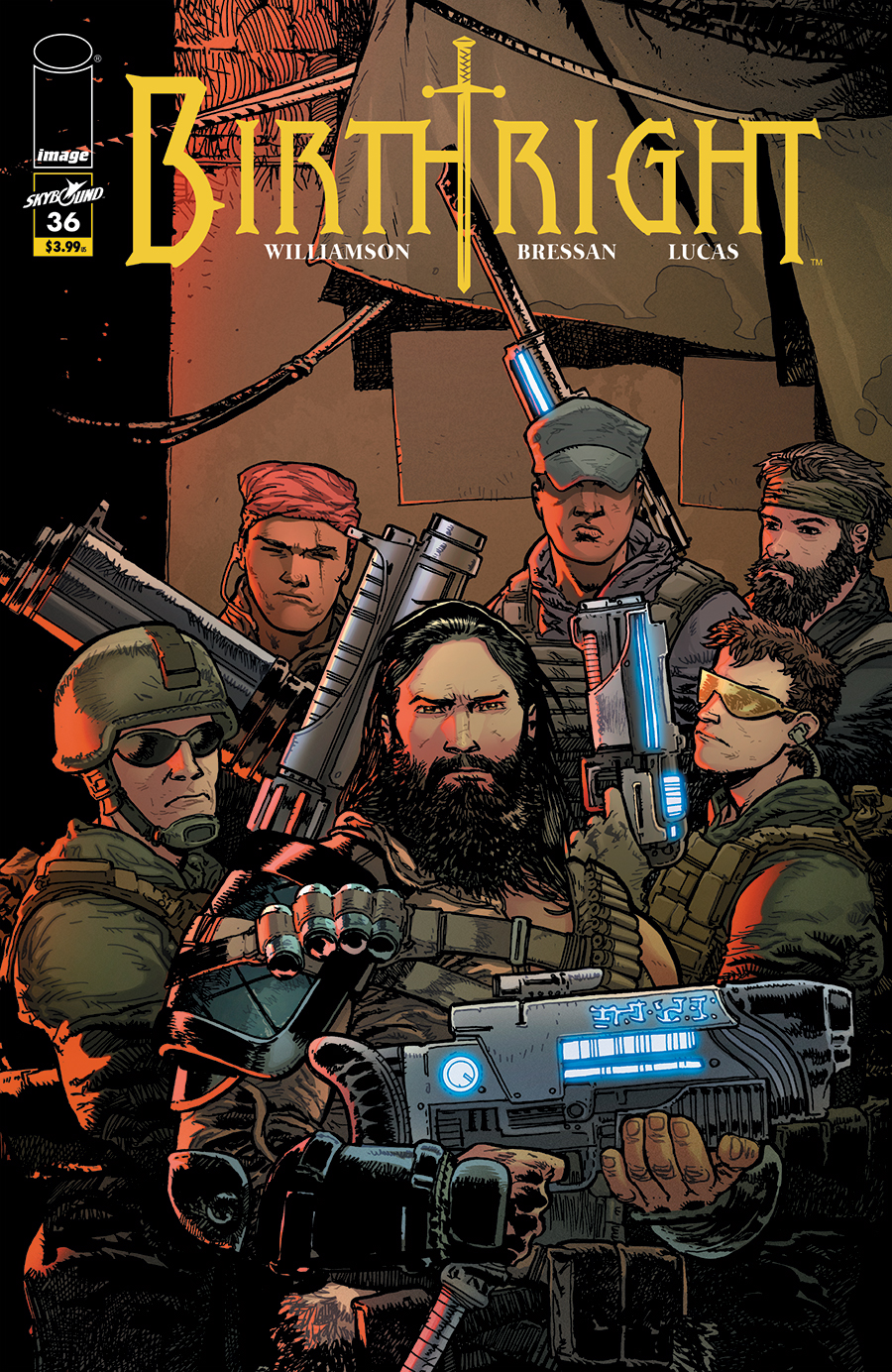 STORY: JOSHUA WILLIAMSON
ART/COVER: ANDREI BRESSAN & ADRIANO LUCAS
JUNE 5
32 PAGES | Full Color | Teen+ | $3.99
NEW ARC
July 1st, 1946: Two park rangers made first contact with a monster born of magic. Now Mikey Rhodes must uncover the secret history of Earth if he is to save it from certain doom.
---
THE WALKING DEAD #192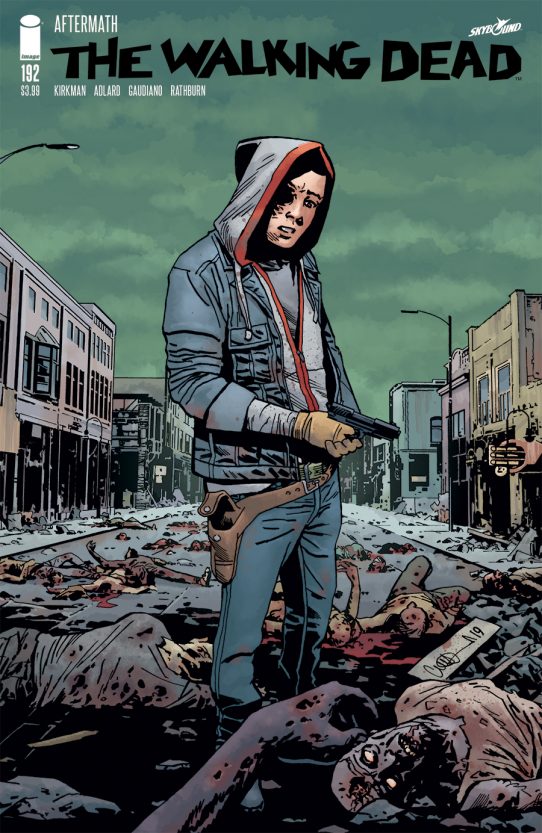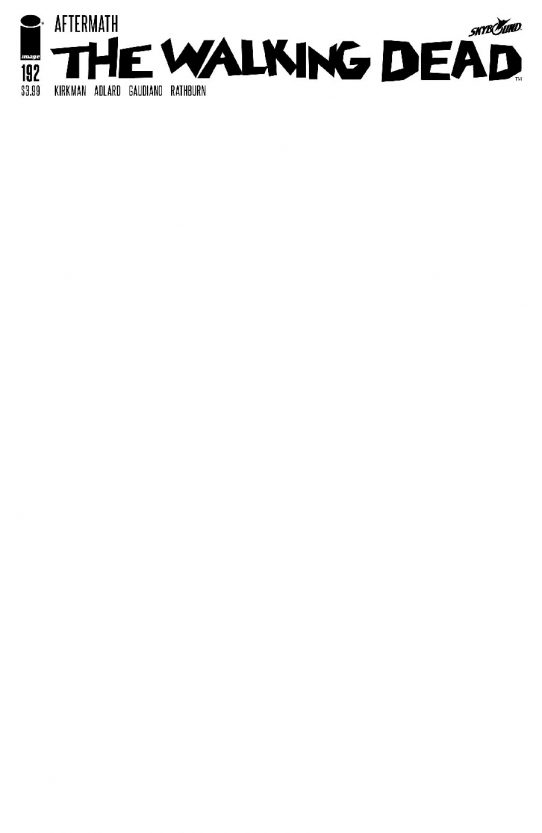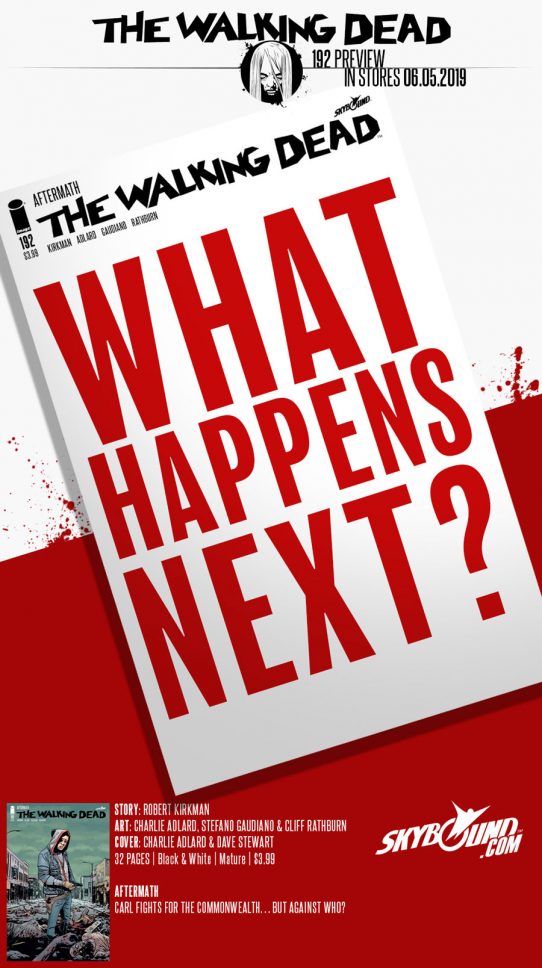 STORY: ROBERT KIRKMAN
ART: CHARLIE ADLARD, STEFANO GAUDIANO & CLIFF RATHBURN
COVER: CHARLIE ADLARD & DAVE STEWART
JUNE 5
32 PAGES | Black & White | Mature | $3.99
"Aftermath"
Carl fights for the Commonwealth… but against WHO?
---