It was brother vs brother vs Nick vs infected in this week's Fear the Walking Dead episode. See who soared and who sunk in our latest character Power Rankings.
---
1. Madison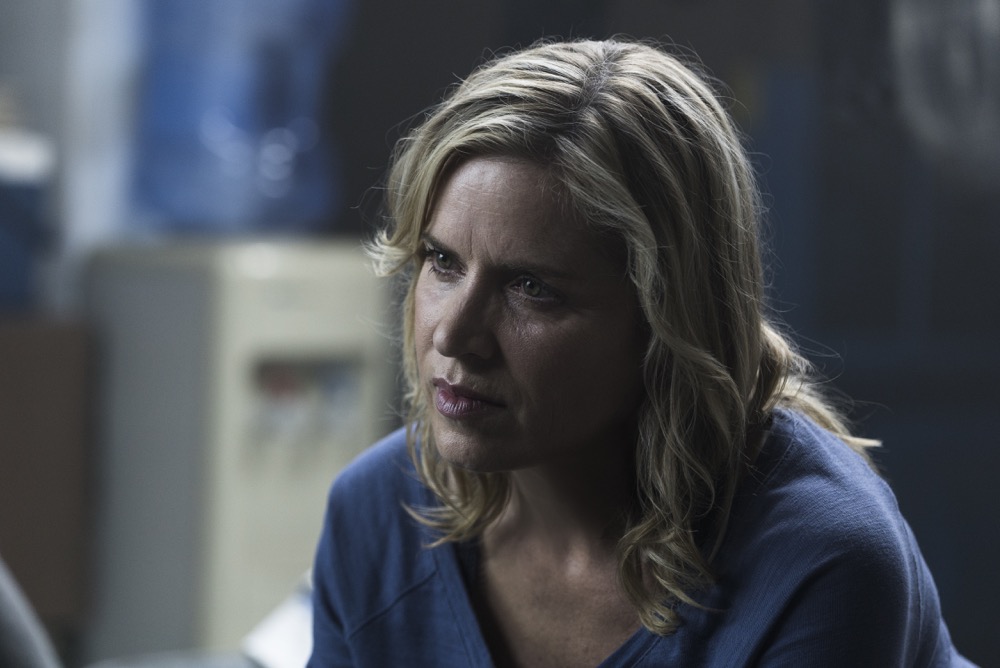 It was Madison, Walker, and Strand's turn to take a week off as we saw none of them this episode. Despite that, Madison is still the de facto leader of the ranch. But if the ranch is gone, will there be anything left to lead?
---
2. Walker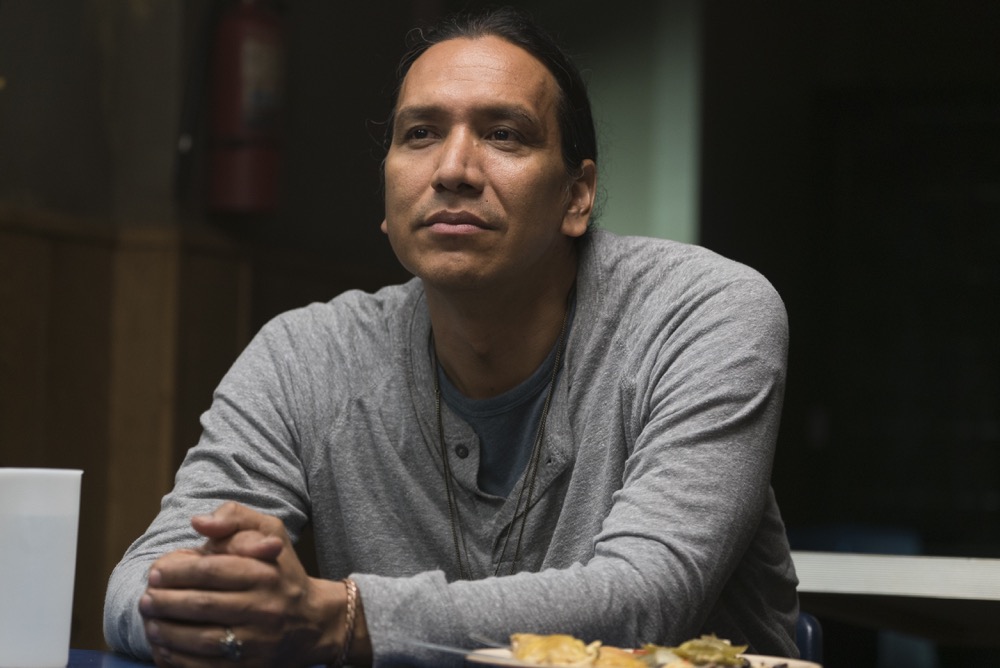 The same sentiment can be applied to Walker, who will also return to a decimated community. This horde attack will either bridge the communities together or divide them even farther apart.
---
3. Strand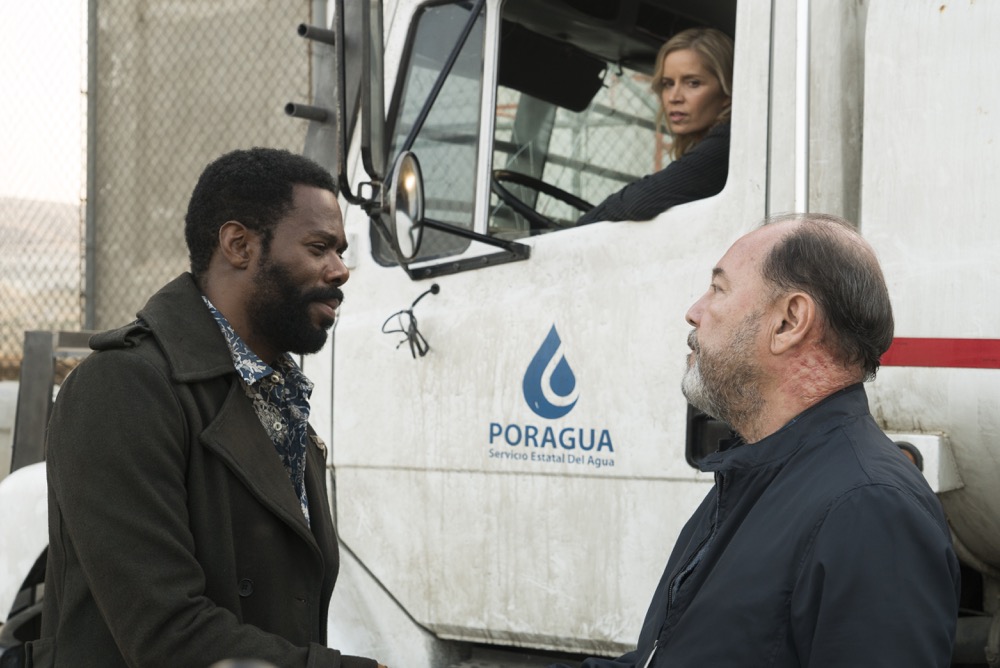 Strand's power is derived from his connections and manipulation tactics. Because of that, we're listing him high on our list.
---
4. Alicia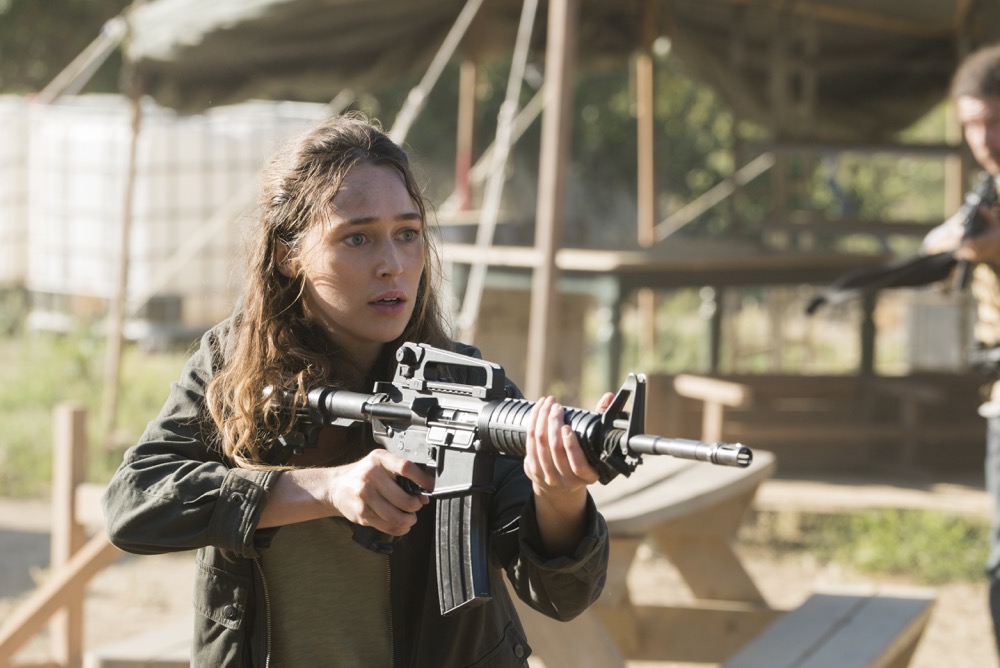 With Madison and Walker gone, Nick and Troy on a mountain, and Coop dead it's up to Alicia to lead what's left of the ranch. Trapped in the pantry, the people of both communities will be forced to coexist if any of them wish to survive. Alicia's leadership skills are about to be put to the test.
---
5. Lola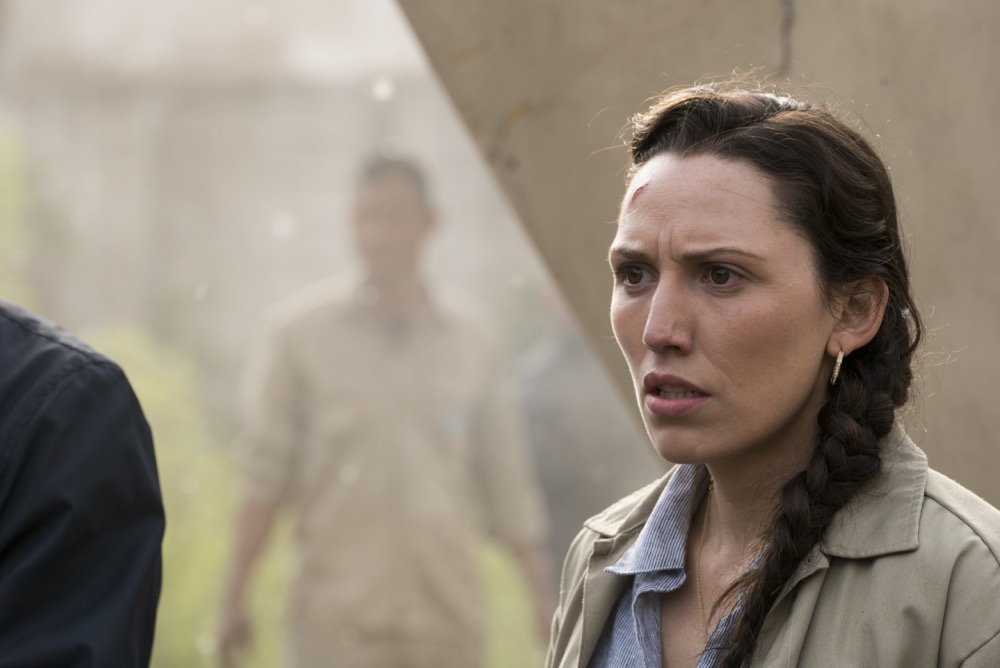 Lola also wasn't in this episode, but as the Water Queen she still holds a ton of power in her area.
---
6. Daniel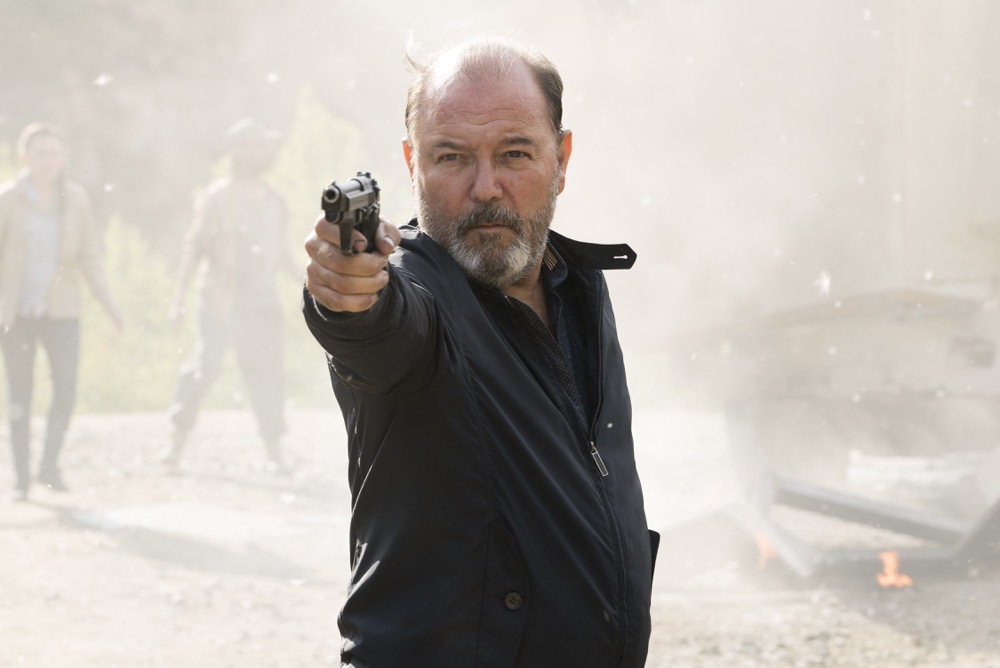 Daniel's comfortable playing second fiddle to Lola, which is why he's ranked slightly below her.
---
7. Troy (+3)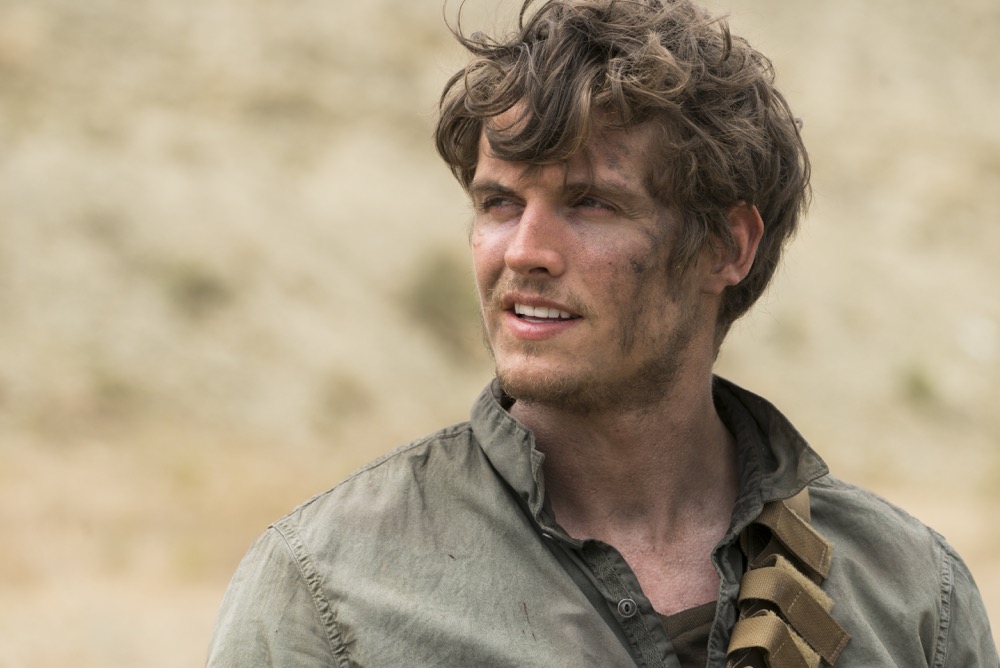 SIGH. We're moving the petulant Troy up a few spots because of the colossally impactful decisions he made in this episode. To recap, he led a horde of infected to the ranch which resulted in dozens of ranchers AND his brother Jake to get killed. Oh, and he also owns a grenade launcher. His decisions have left him more depressed than ever, so we'll have to wait and see how he fits into the show now. Good thing Madison kept him alive!
---
8. Ofelia (+1)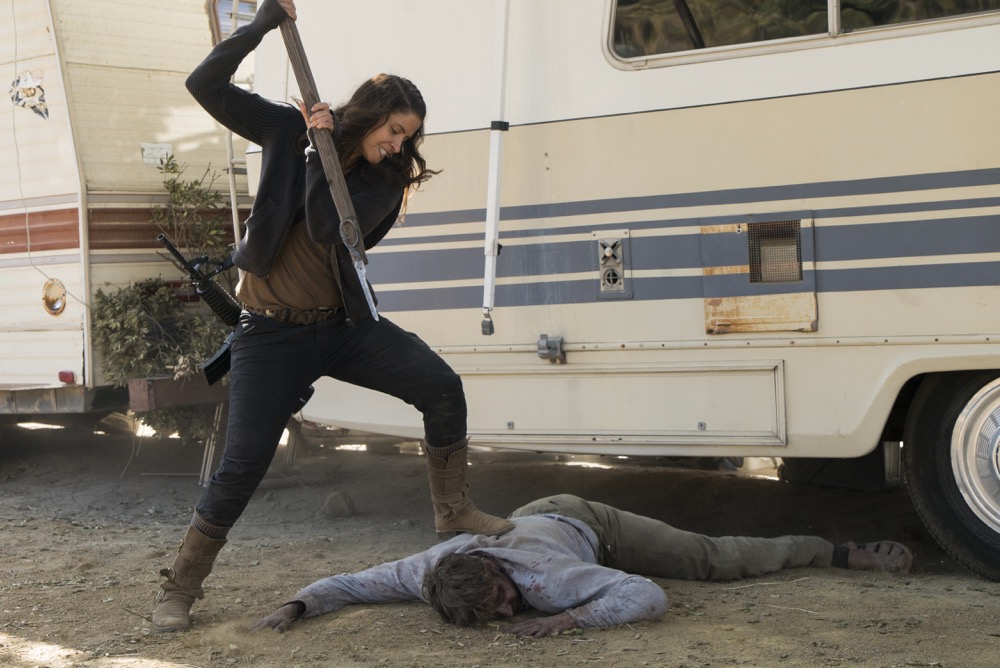 Ofelia showed some real guts this episode and for that, we're bumping her up a spot.
---
9. Nick (-2)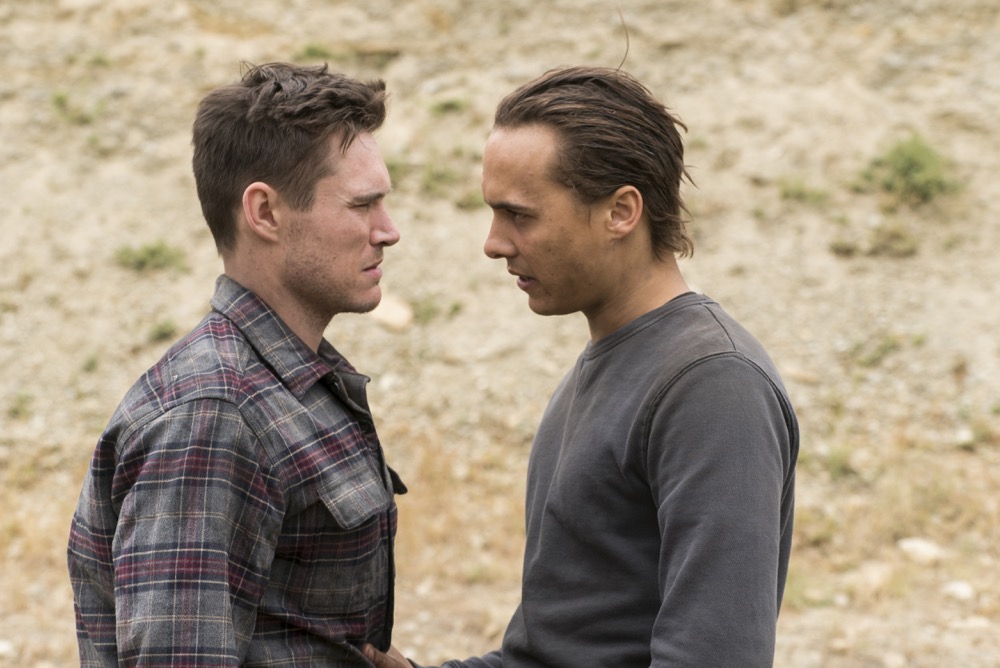 Damn it, Nick – look what you've done. You accidentally made this whole Cain and Abel thing with Troy and Jake come true! We know you're trying to help, but we have to knock you down for sitting idly by while the ranch is taken over by the horde. Good God, man, cause another distraction. Save Alicia! Do SOMETHING!
---
10. Crazy Dog (NEW)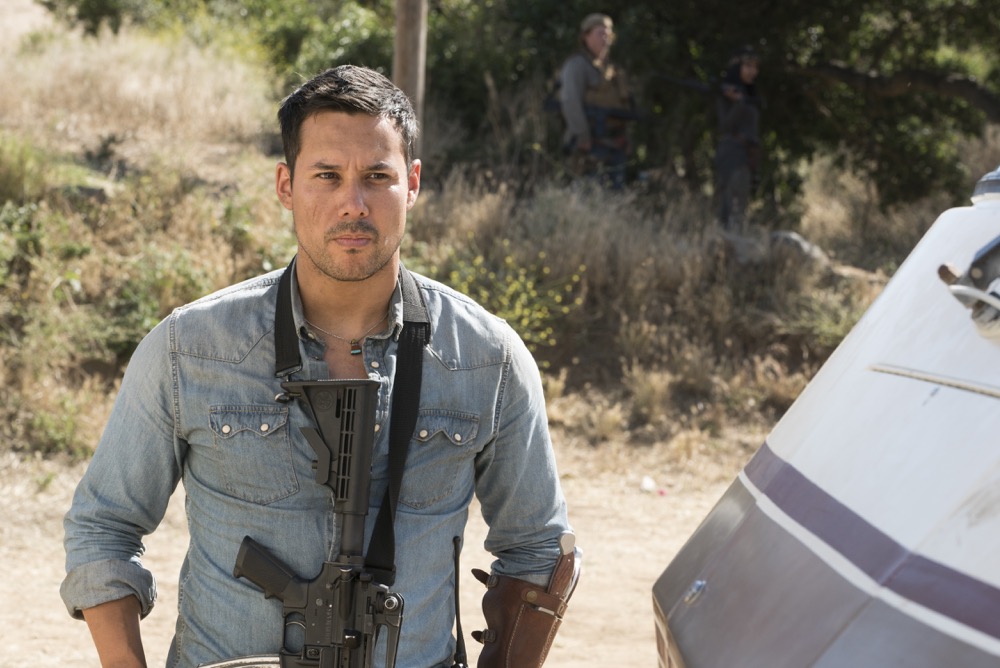 We're adding Walker's right hand man Crazy Dog into the mix because of his role in saving the ranchers AND because we like our Top 10 lists to have 10.
---
Notable Loss: Jake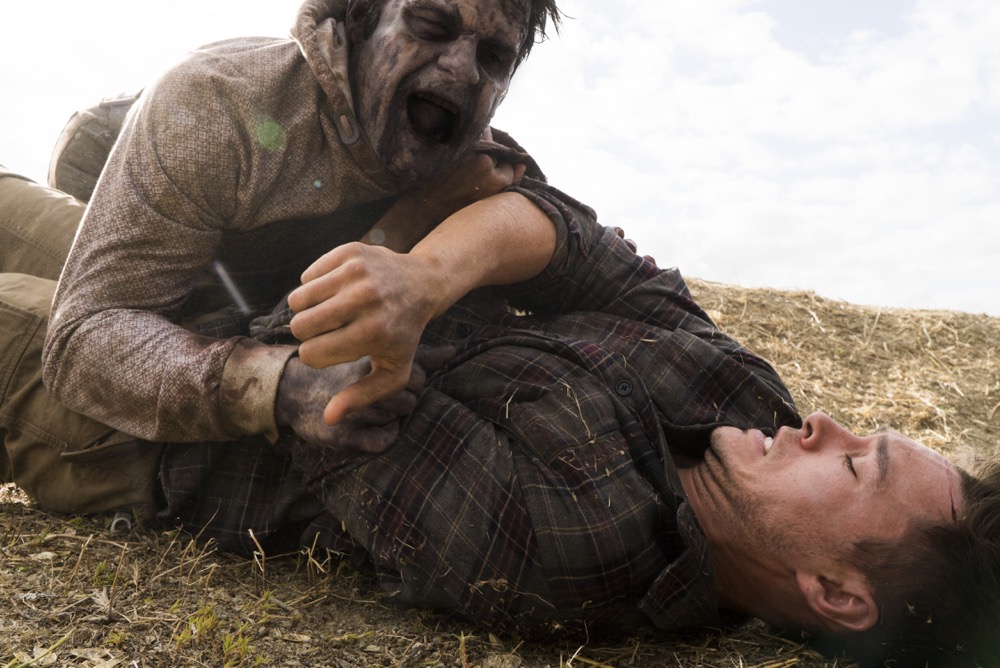 Welp, as we mentioned in last week's rankings, Jake was going to have to put up or shut up in this week's episode. Unfortunately, he was accidentally killed by Nick and Troy, who despite their efforts to save him, succumbed to his walker bite. It could have all been so different if he pulled the trigger and killed his brother. Maybe he would have stopped the horde, but more realistically, maybe not. Add Jake to the eternal list of moral compasses that don't survive in the apocalypse. Despite his faults, he will be missed.
---
Tell us what you thought of the rankings in the comments!