Fear the Walking Dead's new Executive Producer Scott M. Gimple is calling Season 4 of the zombie spin-off "sense-shattering." Gimple, who also serves as the showrunner of The Walking Dead, penned a letter to fans that Chris Hardwick read on Talking Dead:
---
"Hello friendos! Fear the Walking Dead Season 4 takes everything awesome that Fear the Walking Dead is now and evolves it from a Charmander into a full-sized Charizard. And new characters, environments, challenges, and situations will see mind-bending walkers. Heroes become villains, villains become heroes. And the family we love expand as their world expands. It shall be a giant-sized, all-new, all-different sense-shattering season of characters coming together in the midst of horror, heroism, heart-warmth, triumph, tragedy, and tectonic shifts of The Walking Dead universe. And, there will also be candy. Start training in the offseason, people. We look forward to seeing you there. – Mr. Gimple."
---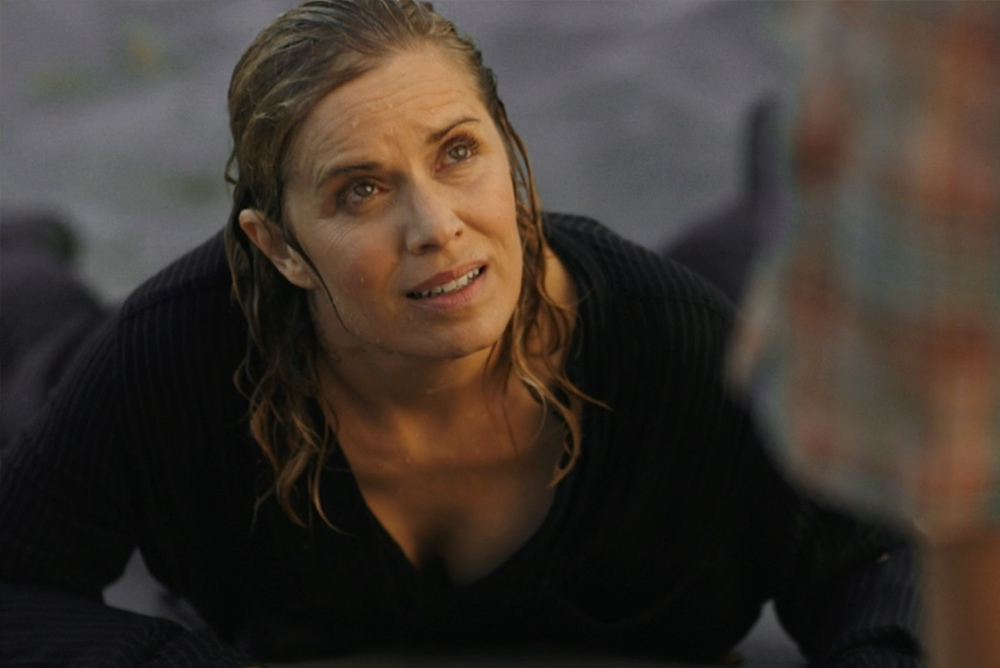 This letter should come as good news to fans, who were left guessing who survived the Season 3 Finale. Following the dam explosion, only Madison washed ashore, leaving everyone else's fate in doubt. "We chose to leave it a little more open-ended," exiting showrunner Dave Erickson told Entertainment Weekly. "So at the end obviously the only person we see make it to shore is Madison. And we can find out, as I'm sure we will, in Season 4 who else made it out of the water."
Along with Scott Gimple, Fear also added Andrew Chambliss and Ian Goldberg (Once Upon a Time) as showrunners. "We are thrilled to be joining Fear the Walking Dead and couldn't be more excited to work alongside the wonderful team at AMC on this show," Chambliss and Goldberg said in a joint statement back in April 2017. "We love this universe and are truly honored to have the chance to contribute to it."
Aside from Gimple's letter, fans can also look forward to the recently-announced crossover between Fear the Walking Dead and The Walking Dead. Although details on the Worlds Collide event are scant, we know Scott M. Gimple will play a huge role in it.