With Fear the Walking Dead's fifth season coming later this year we decided to use IMDB ratings to rank all 16 episodes of Season 4. See our rankings below and let us know which episodes were YOUR favorite in the comments!
---
16. "…I Lose Myself" (Season 4 Episode 16)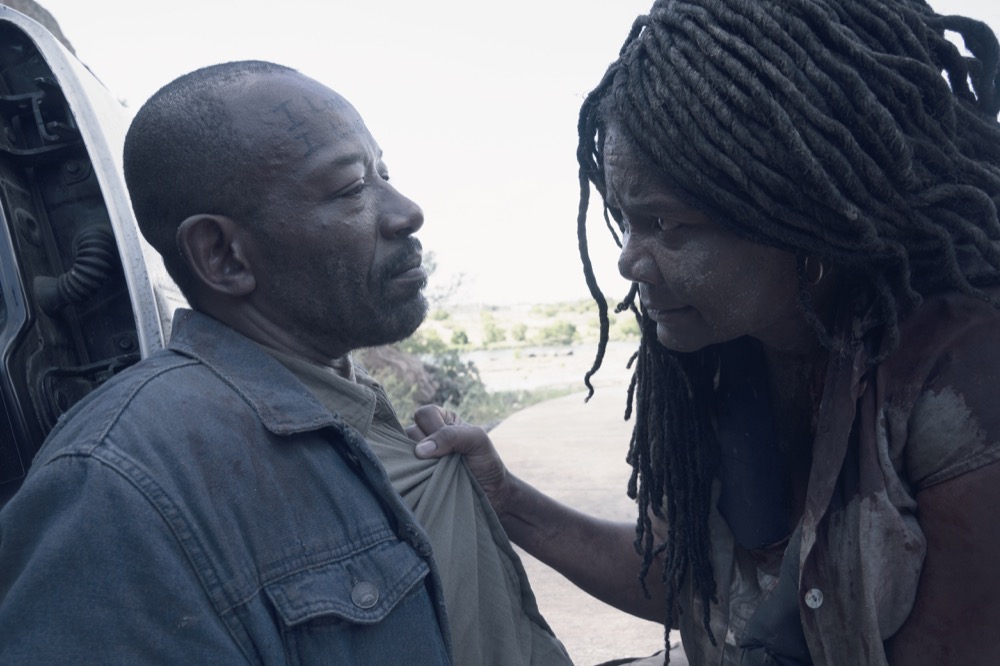 Fear's Season 4 Finale felt more like a coda than a traditional finale. Sure, the filthy woman's story was wrapped up, and the anti-freeze poisoning was interesting, but the dramatic hospital escape from 415 was arguably more compelling. That, coupled with Morgan's last-minute decision NOT to take his new friends to Alexandria and instead stay to find the people on Al's tapes felt underwhelming. Still, it did set up some exciting storylines for Season 5.
---
15. "The Wrong Side of Where You Are Now" (Season 4 Episode 7)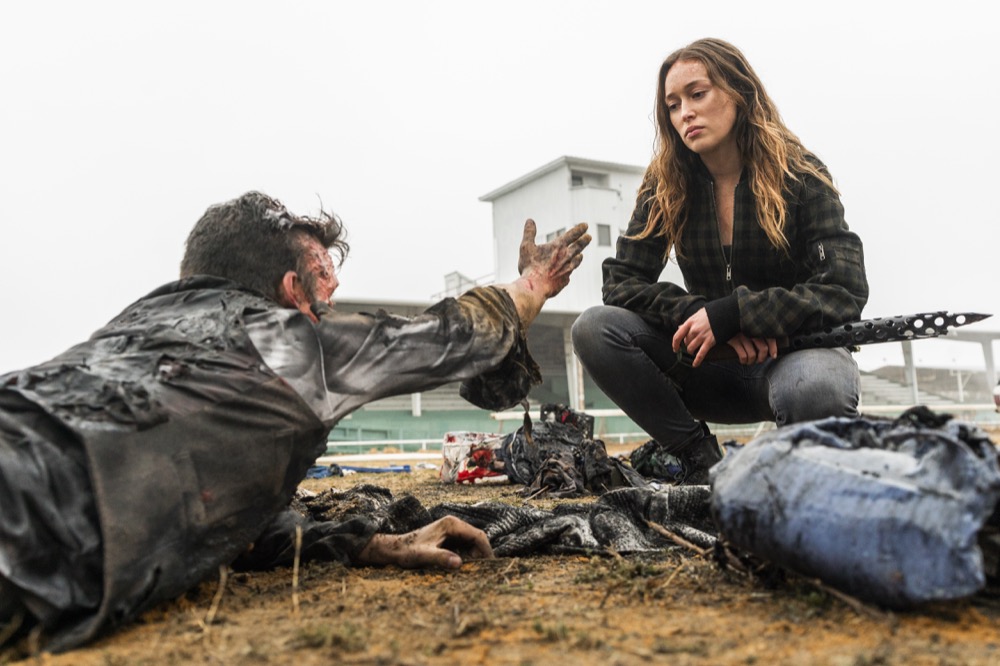 We're actually surprised to see this episode ranked so low considering it featured a grenade launcher, time jump, and massive walker attack plan on the Diamond. But alas, episode sevens never fare well in these lists.
---
14. "People Like Us" (Season 4 Episode 9)
The Mid-Season Premiere succeeded in introducing fun new characters Sarah and Wendall, but otherwise didn't deliver on much else other than hurricane ex-machina. AKA the plot device that got all our characters off their asses and back into the apocalypse. It also separated our heroes so that the back half was mostly dedicated to reuniting them.
---
13. "Weak" (Season 4 Episode 12)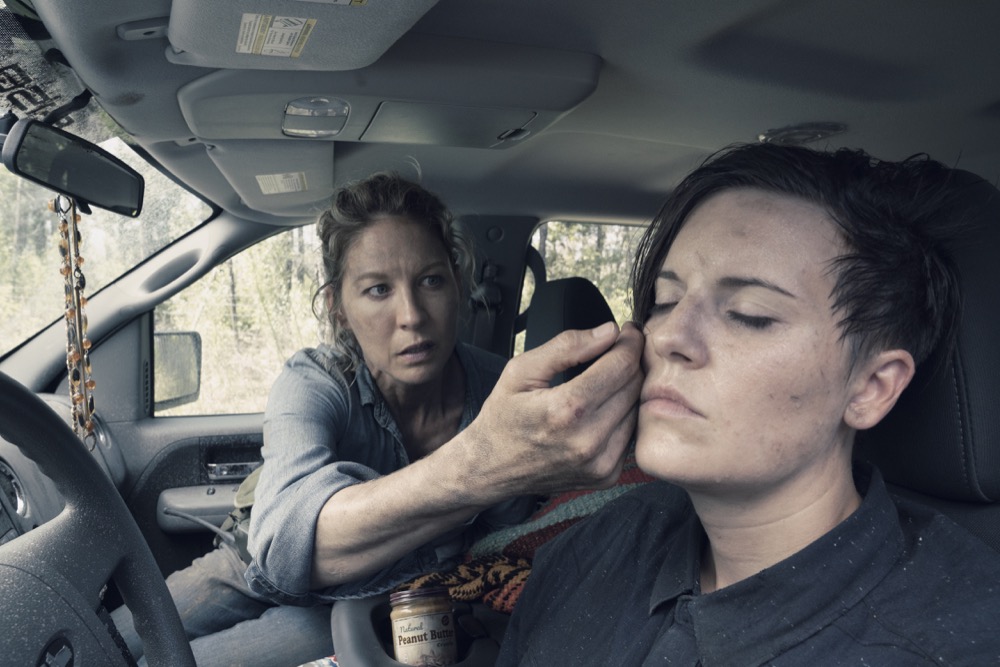 Weak was a fun episode where we got to see Al and June improvise in the face of a sudden sickness. It led to a dangerous adventure for June and a near-death experience for Al. Also, we got more teases of the filthy woman, who's mystery held the back half together.
---
12. "The Code" (Season 4 Episode 11)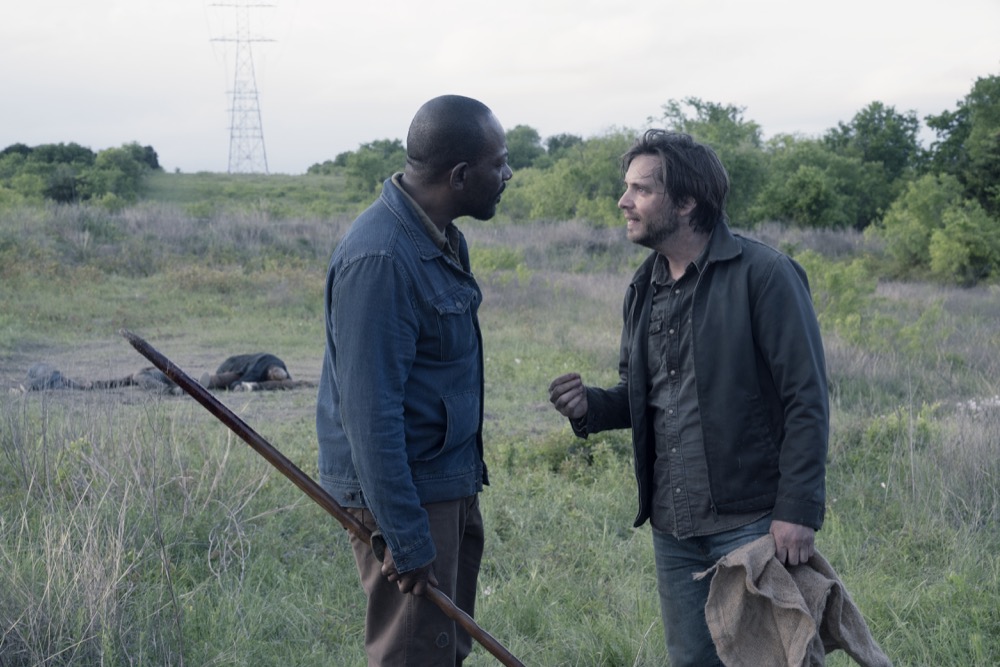 More new characters! Morgan learned that his new trucker friends couldn't be trusted once he helped a tied-up man named Jim who ended up screwing him over.
---
11. "Buried" (Season 4 Episode 4)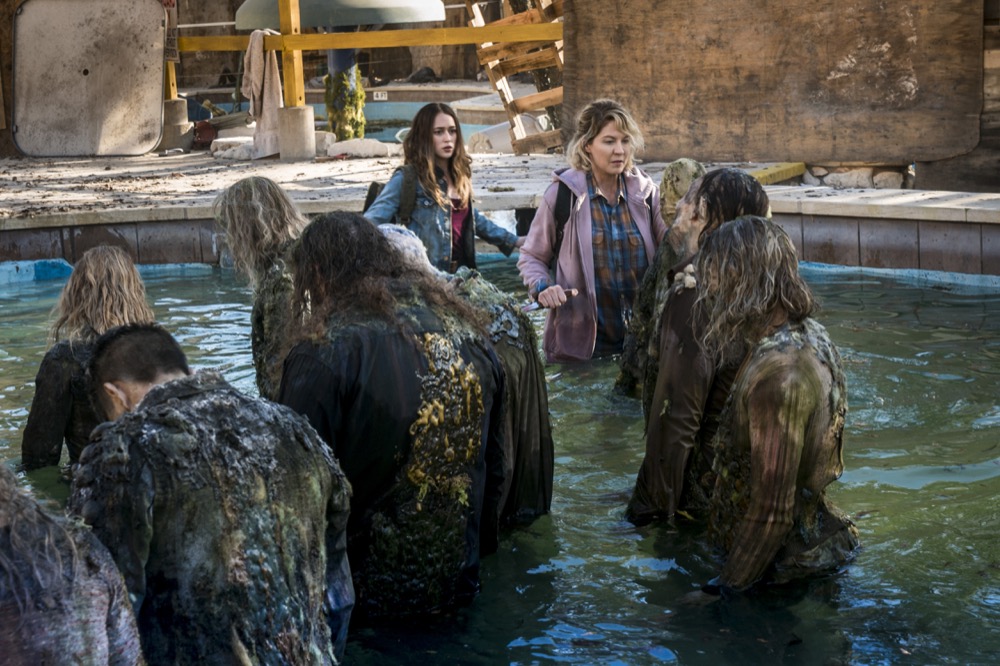 This flashback episode took us to our first waterpark, which was entertaining to see walkers and slides mixed together. But more importantly, we learned June, Luciana, Nick, Alicia, Strand, and even Madison were ready to jump ship from the failing stadium sooner rather than later.
---
10. "No One's Gone" (Season 4 Episode 8)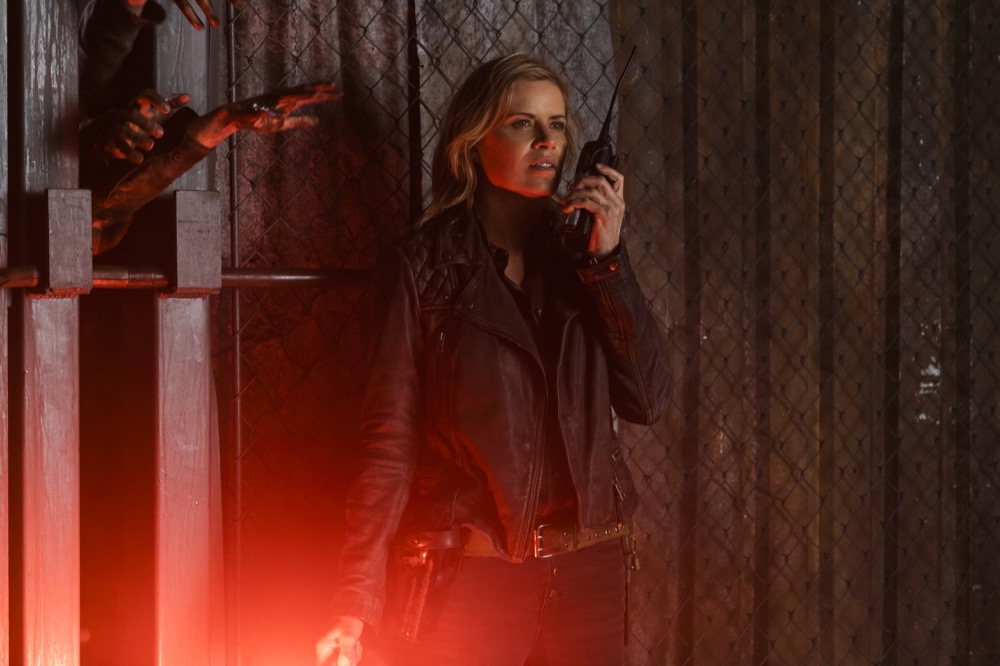 The Mid-Season 4 Finale was an edge-of-your-seat thriller. Sure, Madison bit the dust in the end, but it was to sacrifice her family and friends so that they could survive. We also learned that Althea had actually met Madison before all of this, which begs the question what other familiar faces has Al met that we don't know about?
---
9. "MM 54" (Season 4 Episode 14)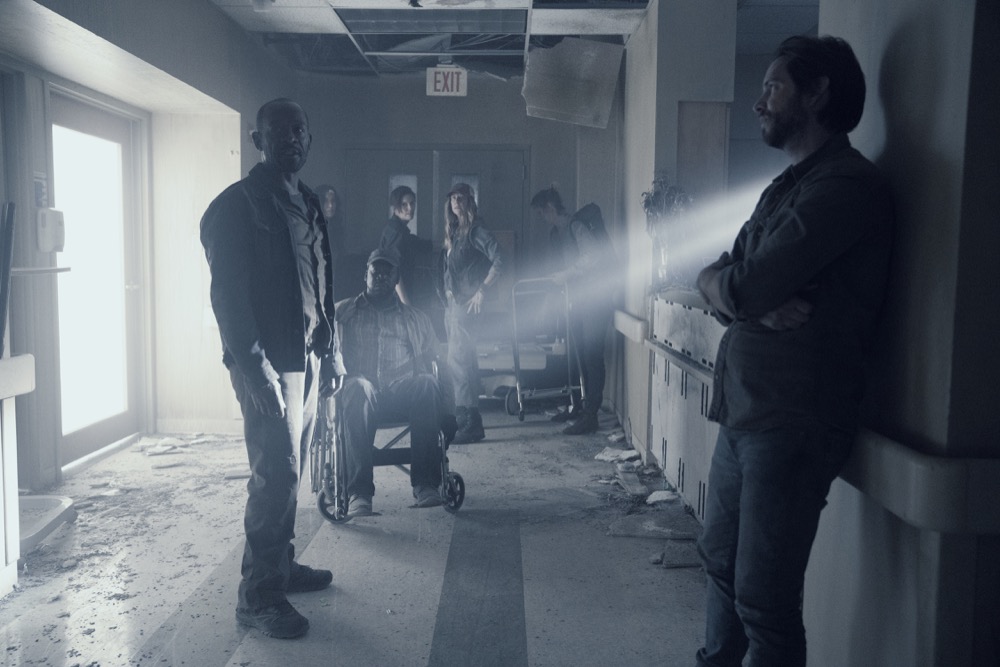 Getting trapped in a hospital seems like an apocalyptic rite of passage at this point, but that didn't make this version any less entertaining. Sure, the plan seemed doomed from the start, and the guy who warned you not to go through with it was the only one that ended up dying, but that's just how these stories go. Hopefully lessons were learned.
---
8. "Just In Case" (Season 4 Episode 6)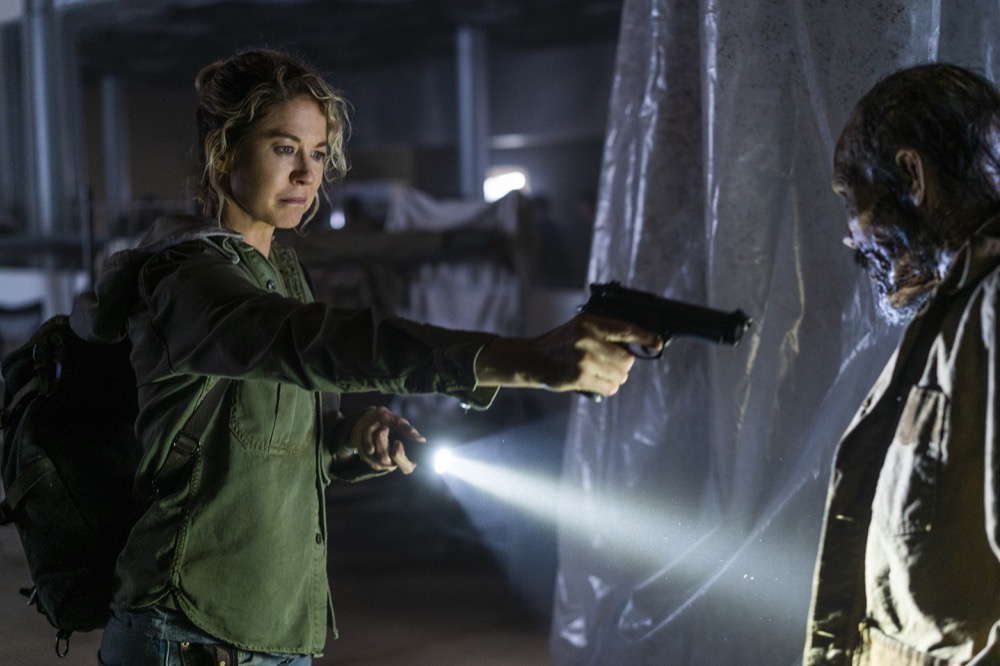 It usually takes a while for us to learn a character's backstory but new showrunners Andrew Chambliss and Ian Goldberg gave us June's early. This episode we found out the sad story of her daughter, who died in a shelter at the onset of the apocalypse. We also got to see Strand and Madison evolve from distrusting her to empathizing with her after they learned the truth. It turned out to be a great character-building episode for everyone, especially June.
---
7. "Blackjack" (Season 4 Episode 13)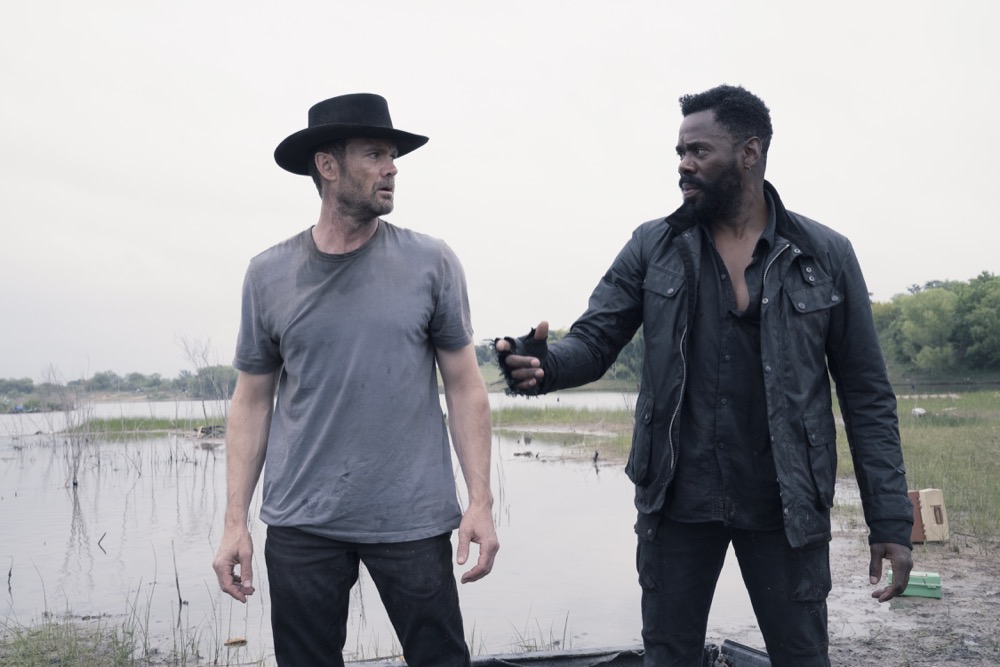 We could watch a whole movie about Strand and John getting stranded on a gator-guarded island in the zombie apocalypse (and yes, it would be called STRANDed). Like "Close Your Eyes," 413 forced two unlikely characters together in a tight space where they had to work together to find a solution out. Unfortunately, they didn't really have beef with each other and had to eventually get rescued by Alicia and Charlie…but still!
---
6. "Close Your Eyes" (Season 4 Episode 10)
Standalone episodes can be hit or miss, but as you'll see from the top spot on this list Fear really nailed them in Season 4. Hurricane ex Machina displaced our heroes and forced two enemies, Alicia and Charlie, to confront their issues while trapped in a storm. Brilliant. Of course, Alicia has beef with Charlie because she literally murdered her brother Nick. Charlie has beef with…herself because she's forced to make difficult decisions as an 11-year-old in an apocalypse. Of course, the two of them hashed out their differences, made it out of the house, and eventually became friends.
---
5. "Another Day In The Diamond" (Season 4 Episode 2)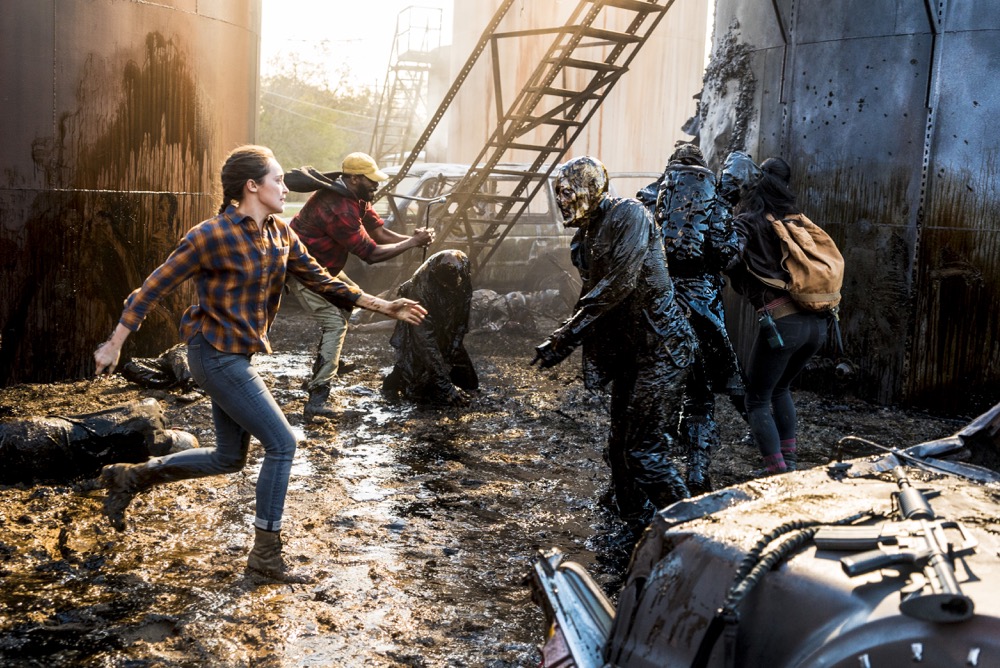 Another Day in The Diamond was our first flashback episode of the season. We caught up with Madison and the gang, learned about their troubles, met some new villains, and got a fun supply run that introduced us to June in the process. All around a solid episode.
---
4."Good Out Here" (Season 4 Episode 3)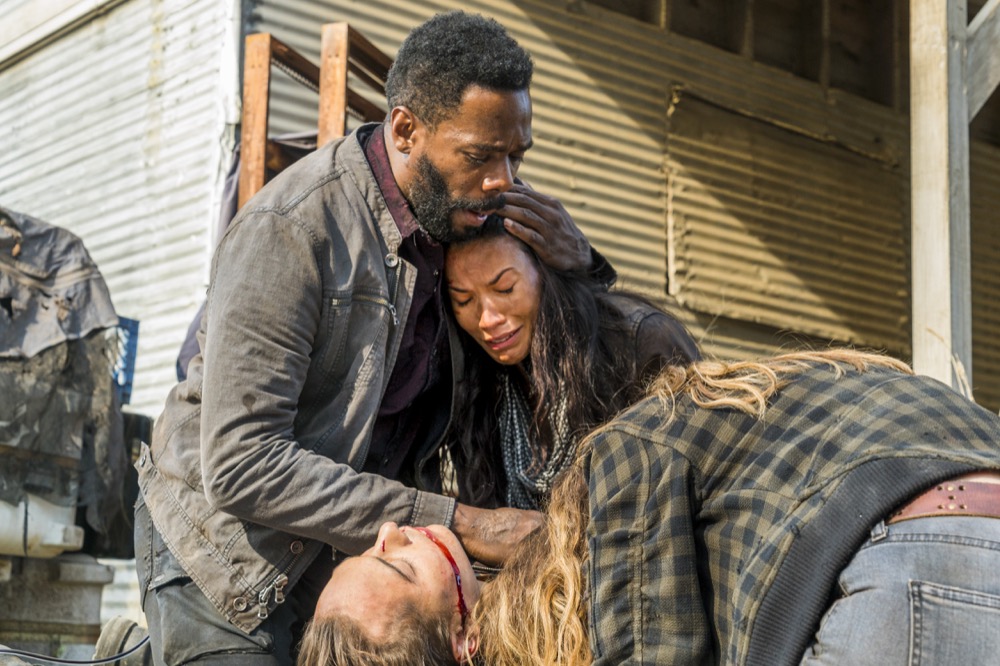 Episode 403 finally resumed the present storyline and showed us what we've been waiting for – Morgan interacting with Alicia, Strand, Nick, and Luciana. After some trust issues and a supply mission, Morgan ended up saving Nick only to watch him die soon after. Nick got his revenge against the man who killed his mother, but soon paid the price at the hands of Charlie, who avenged her friend. The way he died and bled out seemed so raw and real that it's no wonder this episode cracked the top 5.
---
3. "I Lose People…" (Season 4 Episode 15)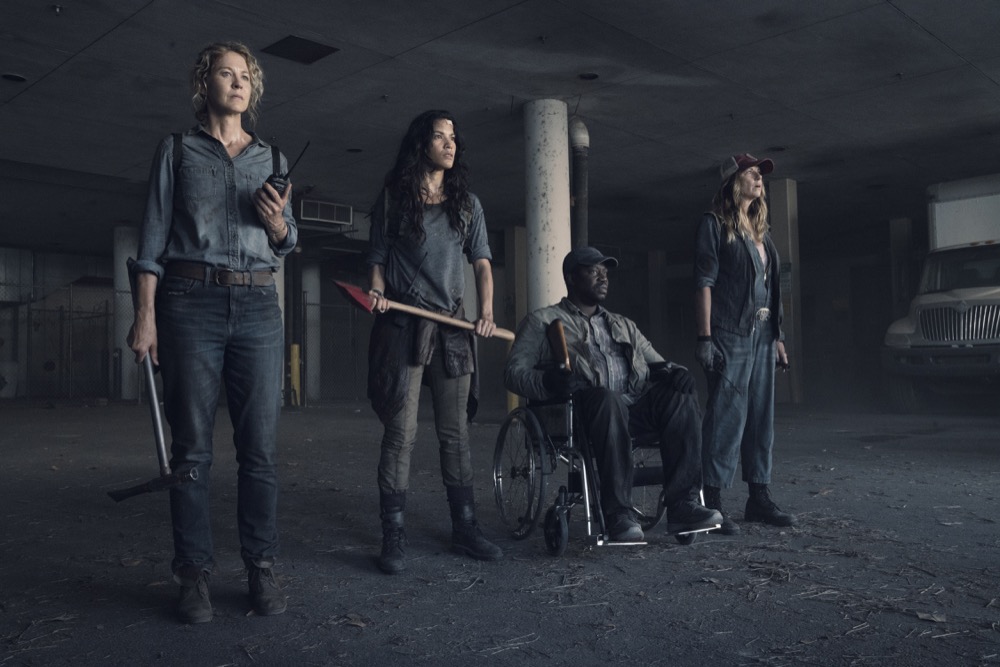 As we mentioned earlier, the penultimate episode of the season was more of a finale than the actual finale. The hospital escape, Jim's sacrifice, Strand and John's rescue all added up to one of the most memorable episodes of the season. Honestly, if they had time to take care of the filthy woman here you wouldn't have even needed 416, but alas.
---
2. "What's Your Story?" (Season 4 Episode 1)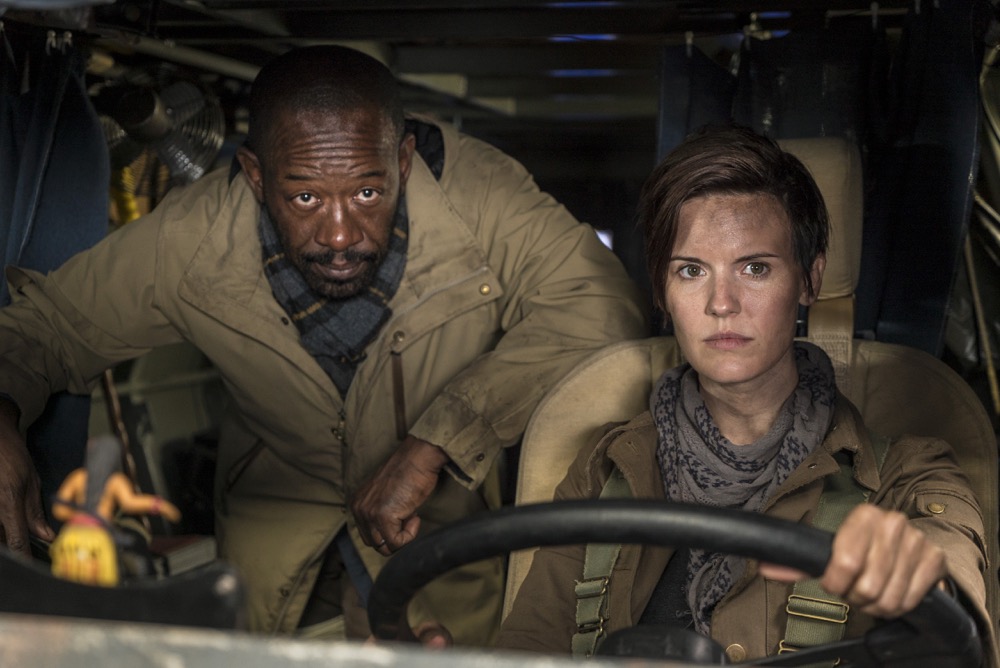 The second best-rated episode of the season was the crossover episode everyone was waiting for. Morgan finally made it to Fear the Walking Dead, and we even got cameos from Rick, Carol, and Jesus…something not even we could have predicted during the show's inception. New showrunners Andrew Chambliss and Ian Goldberg expertly introduced us to two new main characters John Dorie and Althea, and ended the episode with brief cameos of Alicia, Strand, Nick, and Luciana. There was action, travel, heartwarming scenes, betrayal, trust, and a cliffhanger. It combined all the elements that makes these kind of shows work.
---
1. "Laura" (Season 4 Episode 5)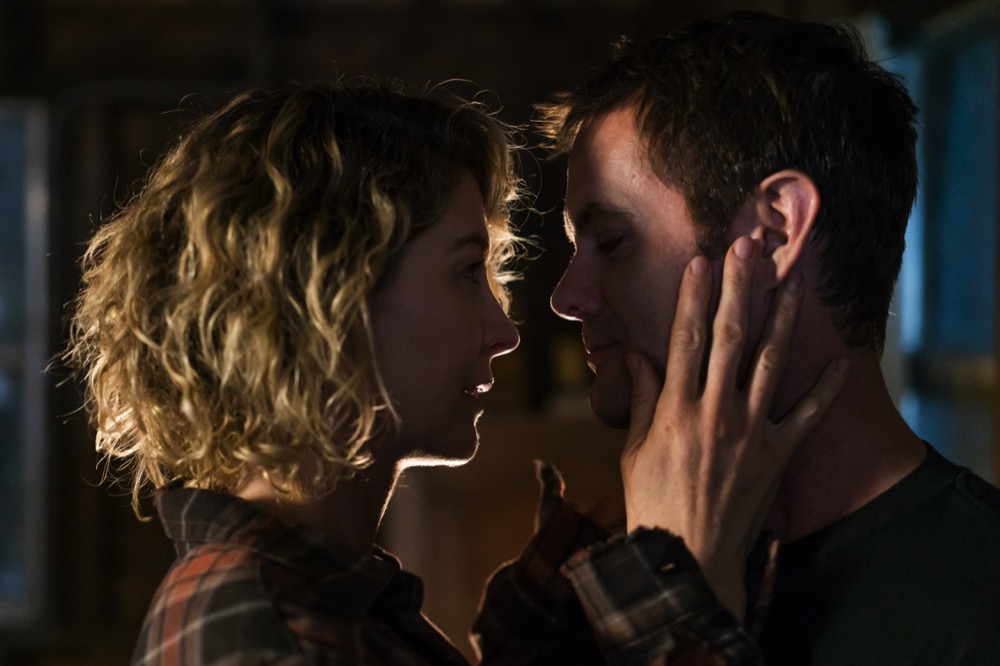 The top episode of the season shouldn't come as a surprise to anyone. Remember when we said the new showrunners really nailed the standalone episodes this season? Well this is the perfect example. Even though it added a third timeline to the flashback/flash forward-heavy season, this John and June love story was its own kind of show. Forget STRANDed, we'd be up for a romcom trilogy featuring the skilled, warm-hearted cowboy John Dorie and the skeptical, dark past but kind-hearted nurse June (named Laura at the time).
It's corny to say, but they do seem destined for one another, especially considering what we know about their unlikely reunion years later. In a bleak world full of more dead than living, it was a treat to see two lost souls find each other.
---
And that wraps up our top episodes of Fear the Walking Dead Season 4! What were YOUR favorite episodes? Do you agree with the list? Let us know in the comments!