Fear the Walking Dead Season 4 will look drastically different than the previous three seasons. That's due to the infusion of new characters, a Walking Dead crossover, and the direction of new showrunners Ian Goldberg and Andrew Chambliss.
Some fans have already speculated that the show will play with timelines since the addition of Morgan doesn't line up with his current story on The Walking Dead. "Maybe? I won't say specifically, but yeah, maybe," Chambliss told Entertainment Weekly. Both showrunners recently sat down with EW to discuss the show's new look along with the time aspect of it all. We included excerpts from the interview below.
---
Who Survived
IAN GOLDBERG: We leave season 3, and the only character whose fate we know is Madison's. So, everything else is left unanswered. Let's just say, without giving too much away, we're going to be playing with expectations, we're going to be telling stories that experiment with time.
ANDREW CHAMBLISS: We're playing around with narrative structure and, hopefully, have done it in such a way that when the audience thinks they've figured out where we're going, we have a way to pull the rug out from under them. The decision to reach for those narrative techniques was to really make people feel on edge because this is how the characters feel in the apocalypse, never knowing what's going to come around the corner. That's one of the things we're leaning into.
We know Madison washed up on the shores of the river after the dam broke, but everyone else, we're not quite sure and we don't want to give away too much of that because discovering what that journey was is a big part of season 4 and how that journey shapes the characters.
---
New Enemies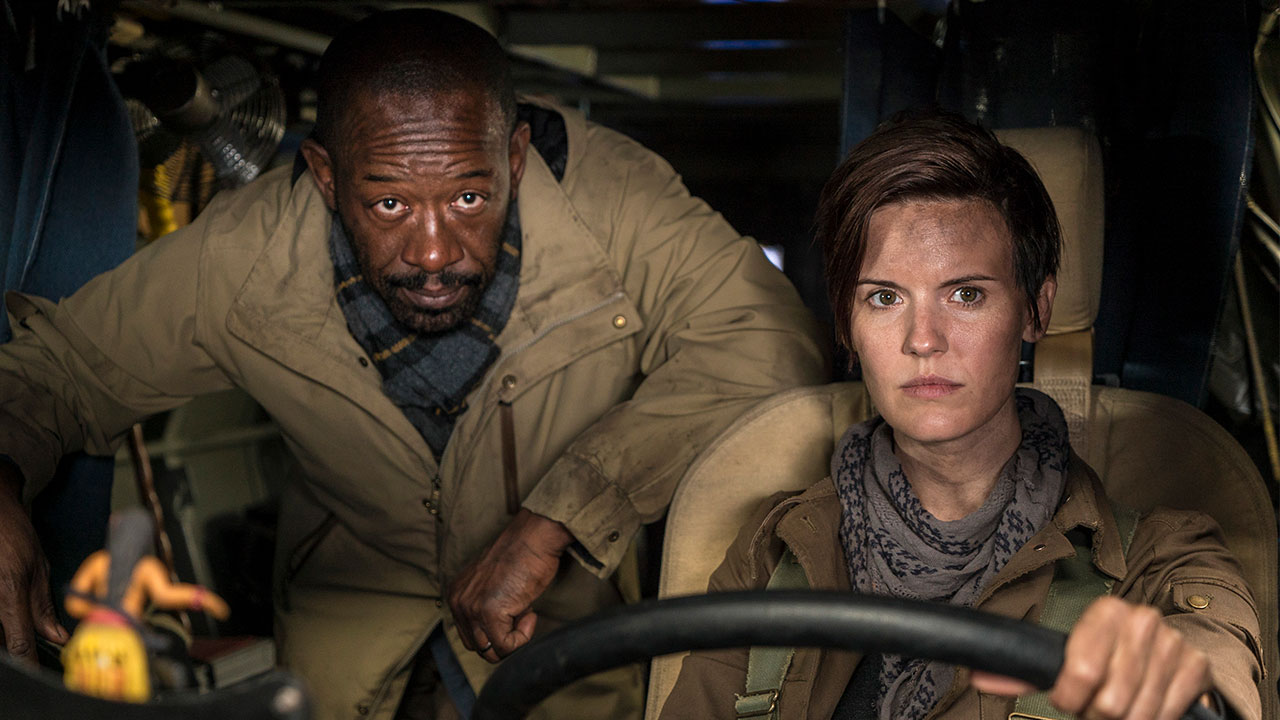 GOLDBERG: …One of the things that we love about this universe on both shows that relates to Fear is that there is an element of reinvention. Every season, even every eight episodes, where we find our characters in different places, facing new adversaries. I would say that there will be some adversaries that our characters will come into conflict with that are very different than any that we've seen before in the Fear universe.
CHAMBLISS: Really, in the whole Walking Dead universe. There will be some new, unexpected adversaries. They may be adversaries who it's not entirely clear how to deal with them. It may not be as simple as picking up weapons and going to war with them.
---
How Morgan Fits In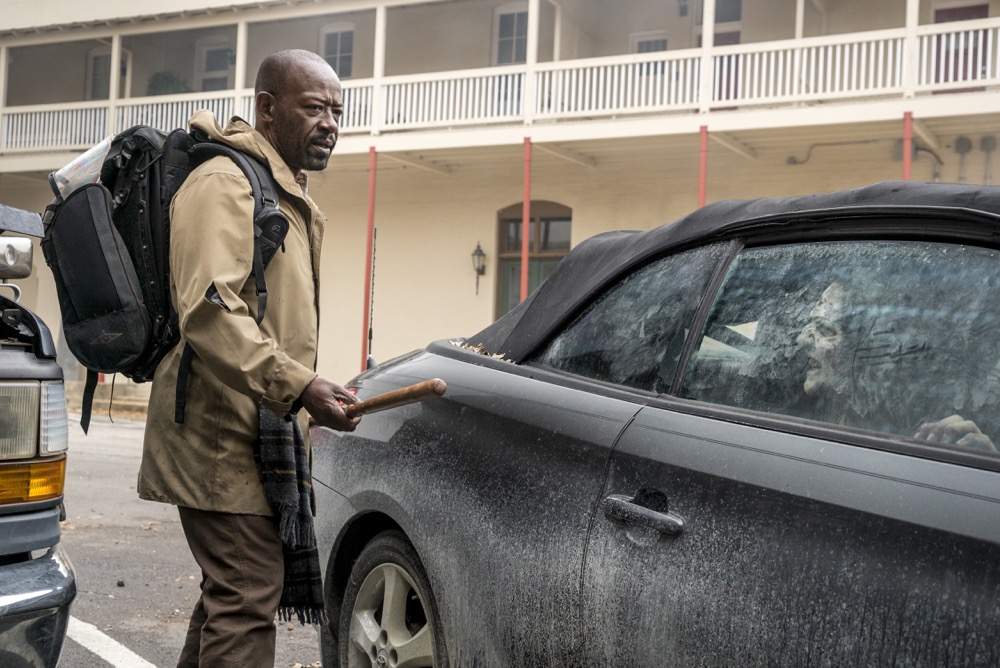 GOLDBERG: I should start by saying that we are huge fans of the character Morgan from The Walking Dead and his journey that he's gone through on that show, starting in the pilot, and how he interacted with Rick, and how that played out over now eight seasons on the show. In terms of how he interacts with Fear, we started this season with a plan of where we wanted to take our characters, emotionally, speaking about isolation and community and hopelessness and hope. As it happened, it sort of became undeniable when we started to talk about that, Morgan should be a critical element in that story.
CHAMBLISS: It really was Scott who was working on the back half of season 8 came to us and said, "Here's where Morgan is going to end up." And we can't talk too much about that because we don't want to ruin it for the fans of The Walking Dead, but it really just made a lot of sense. It seemed like this would be the time to have the two worlds collide. Morgan's journey from The Walking Dead to Fear is not going to be an easy one and, without giving too much away, it's going to be a journey where he's going to come into contact with the characters in Fear, and he is going to change them. Those same characters are, ultimately, going to change Morgan in a way that he's not expecting.
---
Catch the rest of the interview over at Entertainment Weekly. Fear the Walking Dead returns Sunday, April 15th at 10PM following The Walking Dead Season 8 Finale.