Rick and Negan may still be waging All Out War but some fans are already looking ahead to what's next. If The Walking Dead comics are any indication, it's a two or three year time-jump followed by the introduction of a massive villainous group known as The Whisperers. They're called that because they wear human (or walker) skin over their own to blend in with the undead (blending in means whispering is your only form of communication).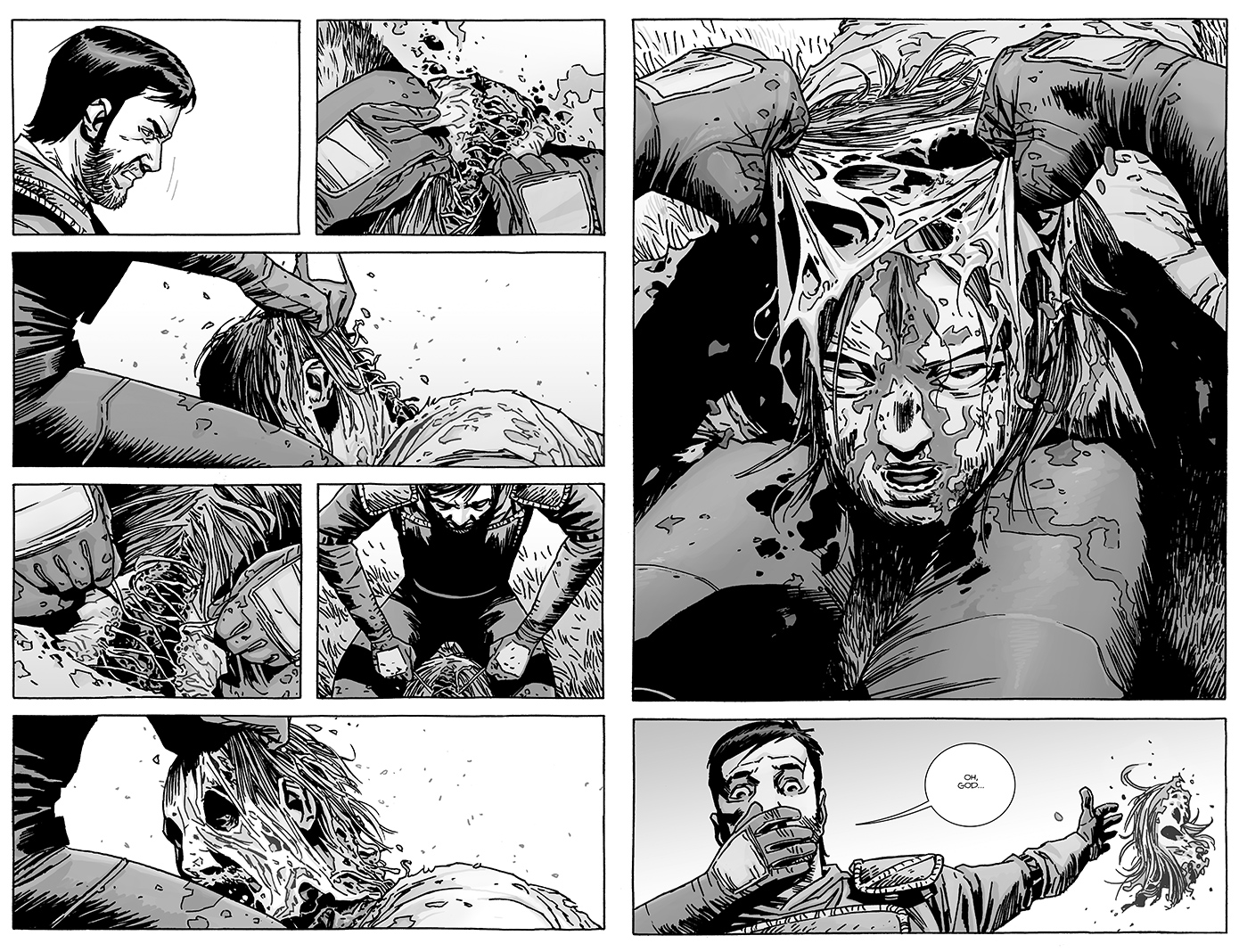 Led by a savage woman named Alpha, The Whisperers notoriously kill off a Red Wedding-number of major characters which eventually ignites their own war with Rick and his people. While some suggest the show should skip over this essential story arc, others argue it may have already begun. Specifically, they point to this skinless walker Carol and Ezekiel encounter in Season 8 Episode 2:
Although we can't confirm or deny this theory, it would follow The Walking Dead tradition of hinting at upcoming new groups ahead of time, like Terminus, The Wolves, and The Saviors. The Whisperers getting introduced into the TV show isn't a question of if but rather when. TV Line recently asked current showrunner Scott Gimple if we can expect to see the skin-wearing maniacs in Season 8. "I couldn't say that," Gimple said – but he did promise The Whisperers are "absolutely on the menu."
The Whisperers' storyline in the comics extended from Issue #130 all the way to Issue #173 (which is approximately two seasons worth of material). Seeing how much time the show has spent on The Saviors, it wouldn't be shocking for The Whisperers to become the new normal.
---
When do you hope to see The Whisperers on the show? Which comic storylines do you hope they tell? Let us know in the comments!