In the age of flashbacks, crossovers, and people rising from the dead it seems anything's possible in The Walking Dead universe. Could one of those possibilities include the return of Fear the Walking Dead Madison Clark? It's a long shot, but Madison actress Kim Dickens is open to a return if the showrunners decided to revisit her story. "We would have to sit down and talk about it, but I love the character," Dickens recently told MoiveWeb. "I would never say no, without discussing it and seeing what they were talking about."
Last time we saw Madison, she sacrificed herself in a burning stadium full of walkers to save her family and friends. But some fans still speculate she could have survived like Daniel and Glenn have done in the past (they have dumpsters in stadiums, right?) "As far as I know, she's dead!" Dickens said. "It was the (acting role) I'm most proud of. Helping build that show from the beginning, across three different countries, that character was something I felt I had grown my whole career to get to play. I'm so proud of it, and it ended too soon for what I wanted, but there were a lot of changes over there creatively. I can't imagine they would want to revisit Madison, but she was a great character. I'm so proud of it."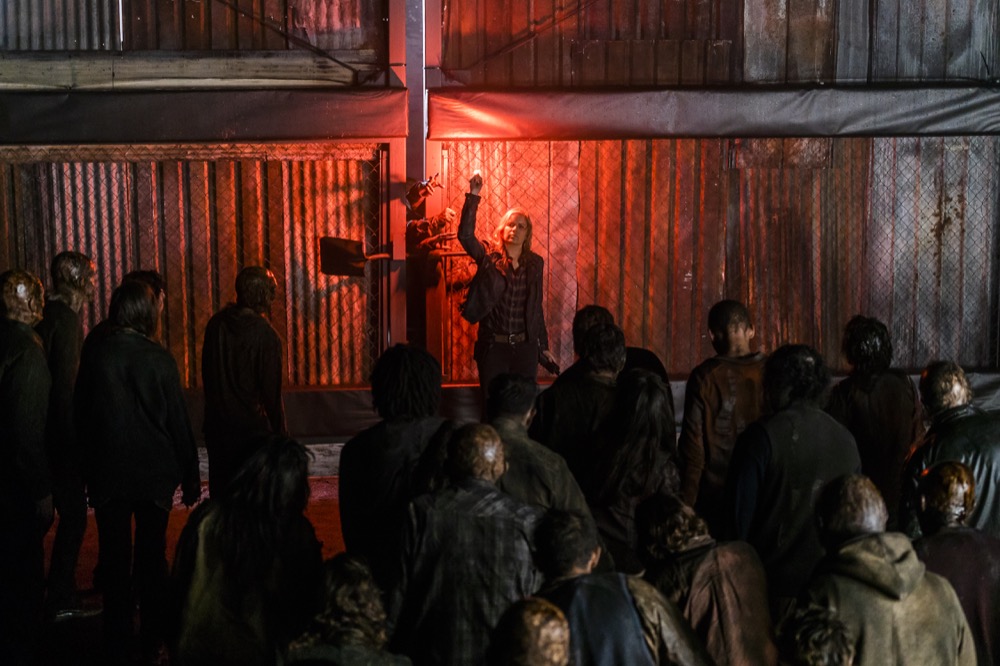 When Fear returns for its fifth season this June, fans will be reunited with Daniel Salazar (Ruben Blades) for the third time (after being presumed dead twice). We haven't seen him since the Season 3 Finale when he got shot in the face and was (presumably) on the dam when Nick blew it up. But now he's back, and his return has given fans a sliver of hope of seeing Madison again. Whether or not she ever comes back, whether it be a flashback or otherwise, Dickens is still thrilled with her time on the show.
"I am really proud of Madison Clark. I mean, to be kicking ass on a daily basis like that, as a female lead of a show, it was a dream role," Dickens said. "It was so beautifully written, I thought. It was complex. She was terribly flawed – it was great. I also love Joanie Stubbs from Deadwood, and I love Detective Rhonda Boney from Gone Girl. That was a personal favorite too."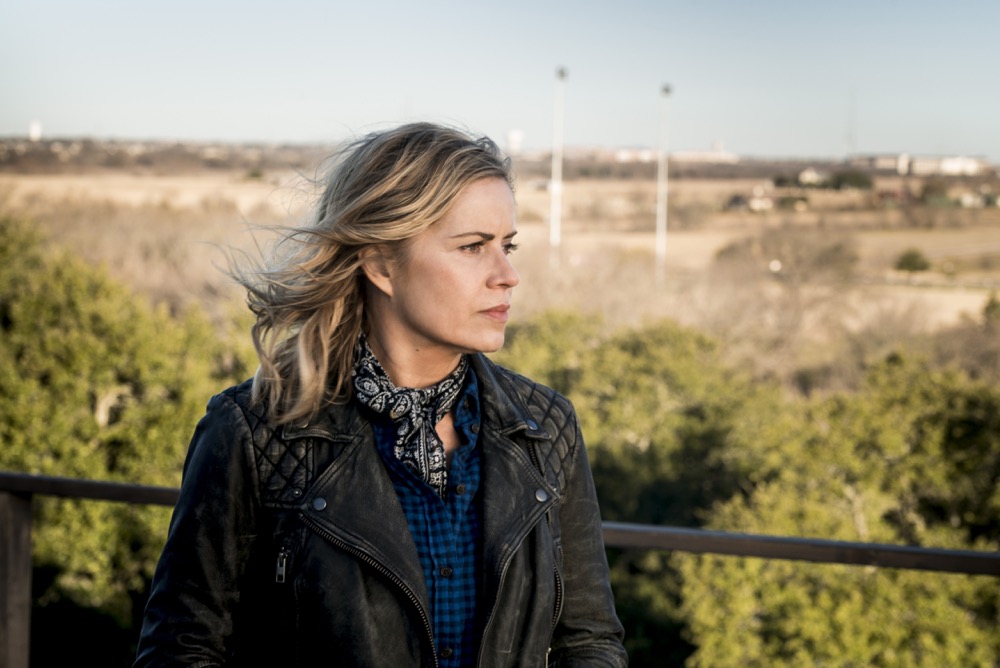 If you miss Kim Dickens like we do, you can catch her in the Netflix original movie
"The Highwaymen"
alongside Kevin Costner, Woody Harrelson, and Kathy Bates. Dickens also told MovieWeb, "I have a pilot at Showtime we're waiting on the official word for. If that doesn't go, then it's just on to the next. We just finished shooting Deadwood in December. Right now, I'm having a break, and I'm having a really good time."
---
Catch the rest of the interview over at MovieWeb! How do you think they could bring Madison back in the show? Let us know in the comments!