Is John still alive? Will there be Season 9 casting news soon? And will we see more Rick, Daryl, and Carol next season? We answer that and more in the fan mailbag for the week of May 24th, 2018.
---
Saved By Scrabble?
Is it possible that the bullet Alicia fired actually hit John Dorie's tin of Scrabble letters?

— NickGrimes (@NickEllard) May 24, 2018
Interesting theory! That would be pretty serendipitous, but also unlikely. Although John's in terrible condition, he's survived this long without bullet-saving Scrabble boxes.
---
G.O.O.D. Music
Will we please get some good songs in season 9? Like 'Blackbird Song' and 'Wye Oak'! This is what makes TWD great and it's been lacking them

— Ethan Corby (@EthanCorby) May 24, 2018
That's a great question – there will definitely be some memorable songs coming up in the next few episodes, including the Mid-Season Finale.
---
Andrew Lincoln's Music Tastes?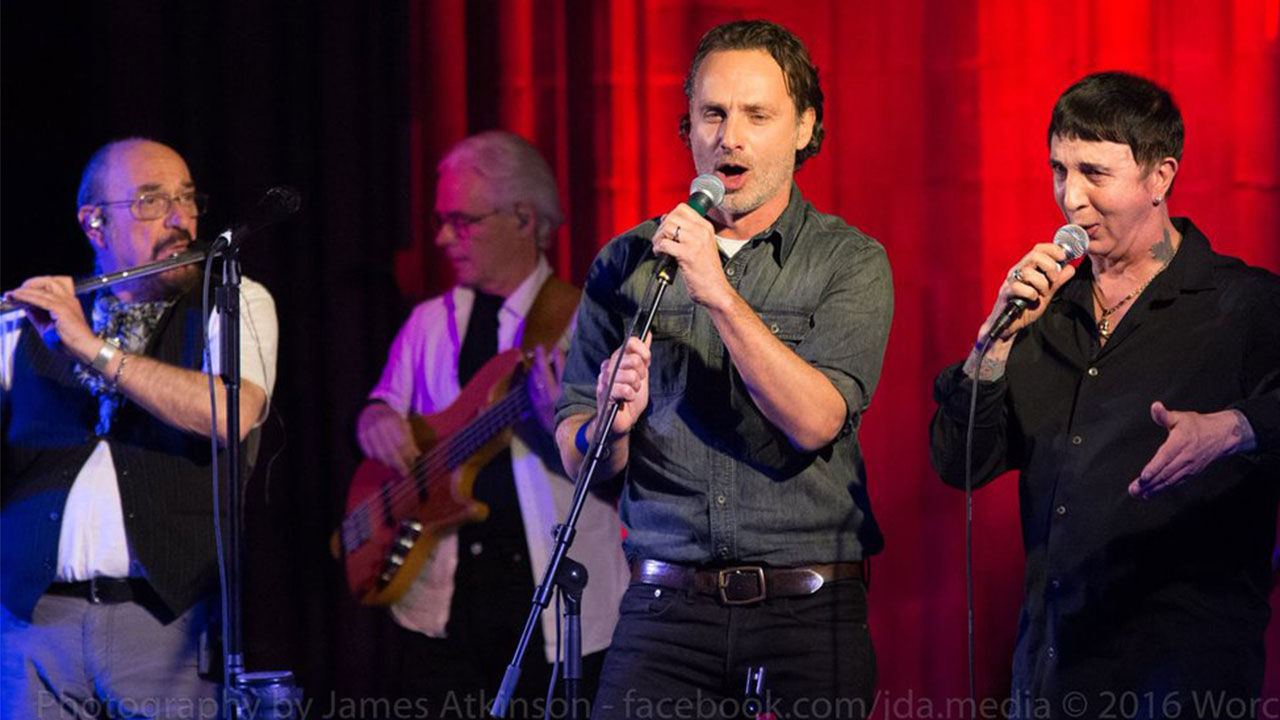 what is andy's favorite song?

— norman (@oiglenn) May 24, 2018
Speaking of music – we're not sure if he has a favorite song, but he once told Daily Dead he really digs The Black Keys, Snow Patrol, and Marvin Gaye. But if we were to guess, his favorite song is Disco Bat.
---
One Timeline?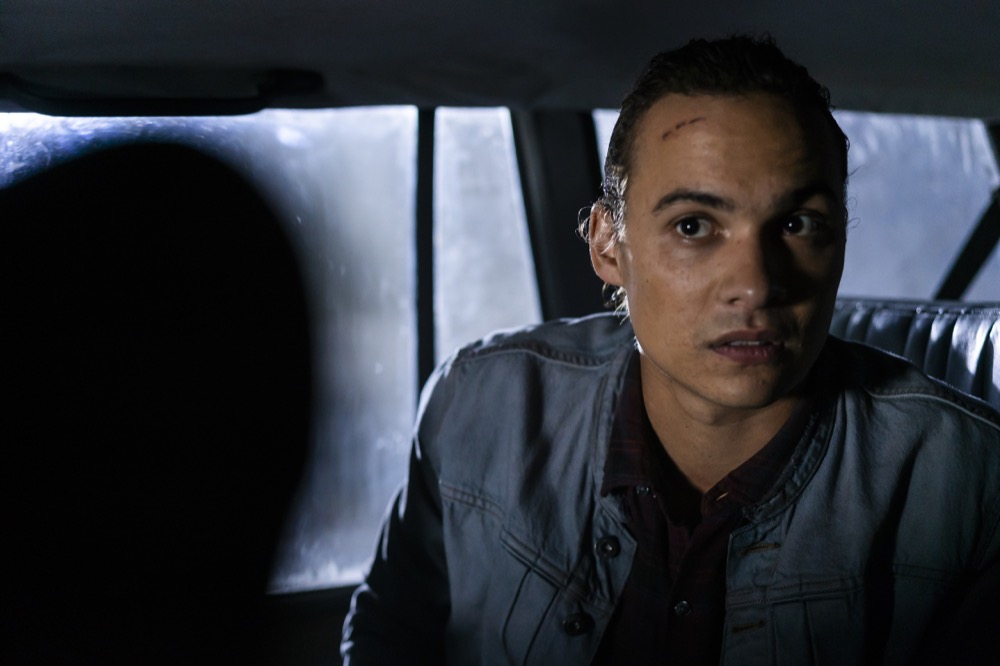 Will the timelines sync up by the midseason finale?

— Jack (@GroupOfGamers) May 24, 2018
We'll definitely see a lot of closure with the past timeline, but we won't truly reach one timeline until the second half of the season.
---
More Crossovers?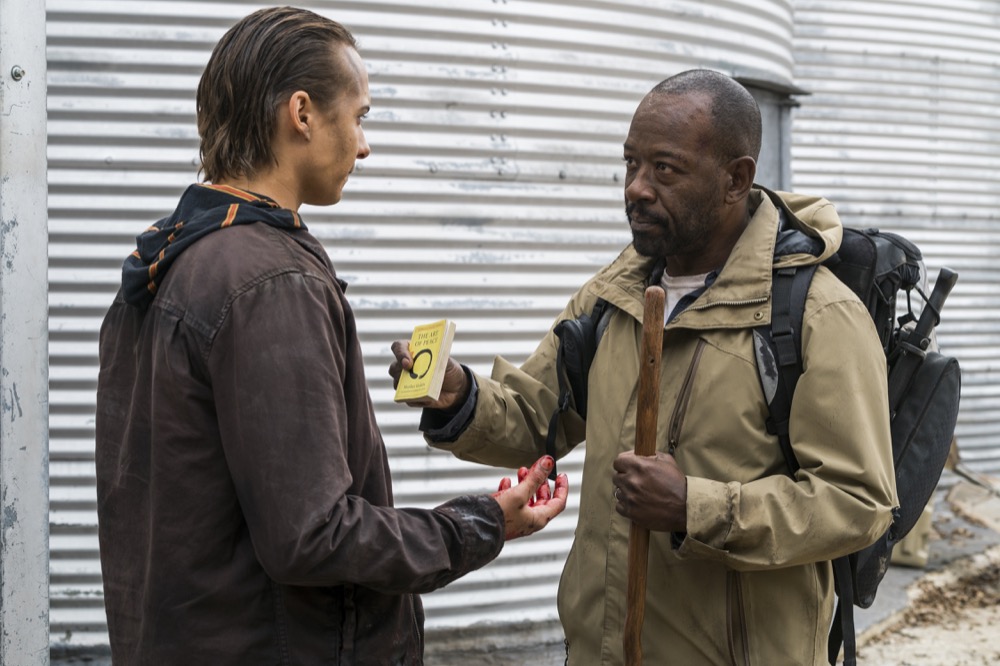 any chance on more cameos between the shows?

— mics (@woahrichonne) May 24, 2018
It's definitely not beyond the realm of possibility. Some thought Morgan was a stretch until they saw Rick, Jesus, and Carol also appear in Fear's Season Premiere. The producers talk a lot about a "Walking Dead universe," where it seems like characters can switch shows at will. All I would say is don't hold your breath for something soon, but in the future, we'll see.
---
Season 9 Casting News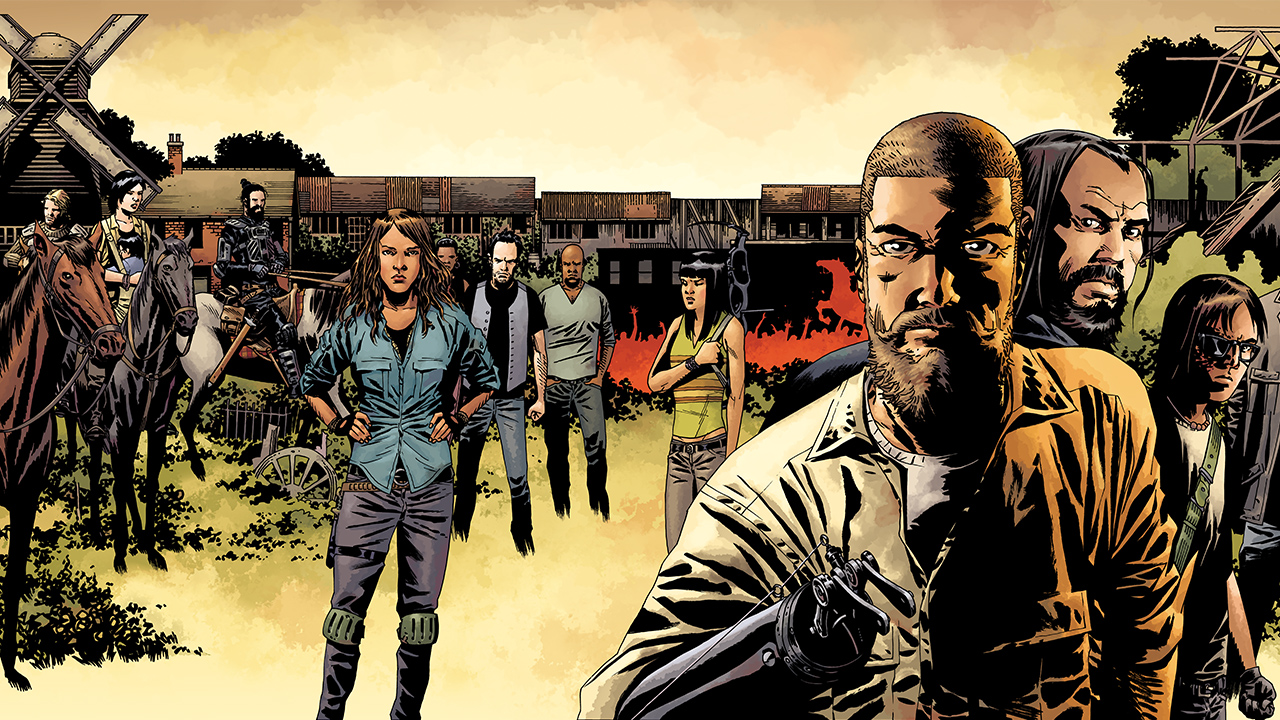 Can we expect some casting news about new characters at all?

— Alejo (@Alejo09298930) May 25, 2018
Yes, there will be casting news coming in the next few months about Season 9 characters. Some leaked pictures from set seem to already show a few new faces, but that's all we'll say for now.
---
Morgan Returns?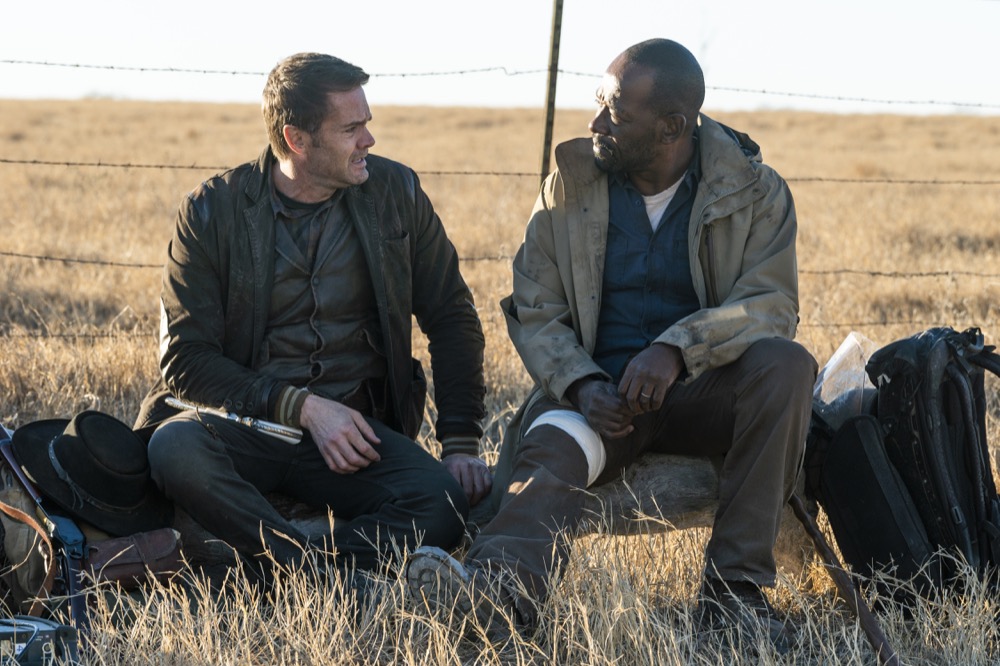 will Morgan take the surviving members of fear twd back to Alexandria?

— ben | dp2 (@quillsrhaegar) May 24, 2018
Here's what we can say – Morgan originally left Virginia to get his mind right and find peace. He had no real intention of ever coming back, but from what we've seen of him it looks like he got his mind right sooner than he thought. Is it possible that at some point he'll want to return to Alexandria? Yes, it's possible. And could he take others with him? He might! But plans have a way of changing in the apocalypse…
---
Caryl Update?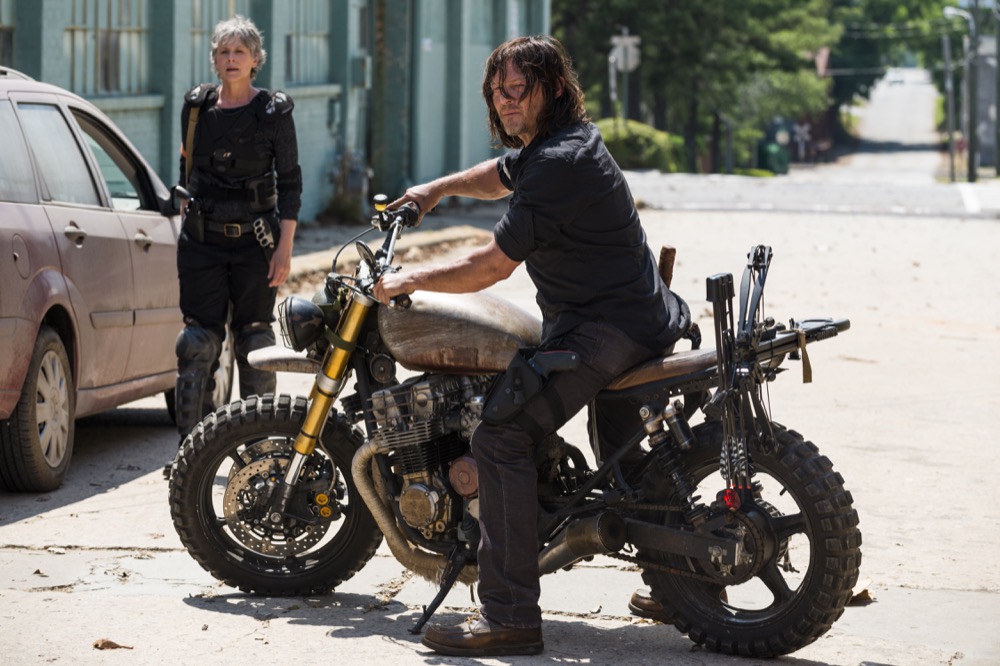 Why did John Dorie & Naomi/Laura get a beautiful love scene early (I loved them, BTW!) but we are STILL waiting on something between Daryl & Carol??? 8 seasons is long enough to wait for them! ?

— MugsyMel ? (@MugsyMel) May 25, 2018
The Carol/Daryl shipping has been going on since Season 1, and we don't blame fans for not giving up on it eight seasons in. To answer your question specifically, John and Laura have always been romantically tied together – it's in the fabric of their characters. Although Daryl and Carol have certainly had their less than platonic moments, it's not as a part of their characters as it is with John and Naomi. Here's what we can say – expect to see Carol and Daryl interacting more in Season 9, but don't get too excited about anything more.
---
More Enid?
Will Enid have more protagonism on s9?

— almost love bri? SAW IW (@SELEVOLUTION) May 24, 2018
You know what? Yes, Enid actually will have a bigger role in Season 9 after being mostly relegated to Oceanside and The Hilltop in Season 8.
---
Negan's Backstory?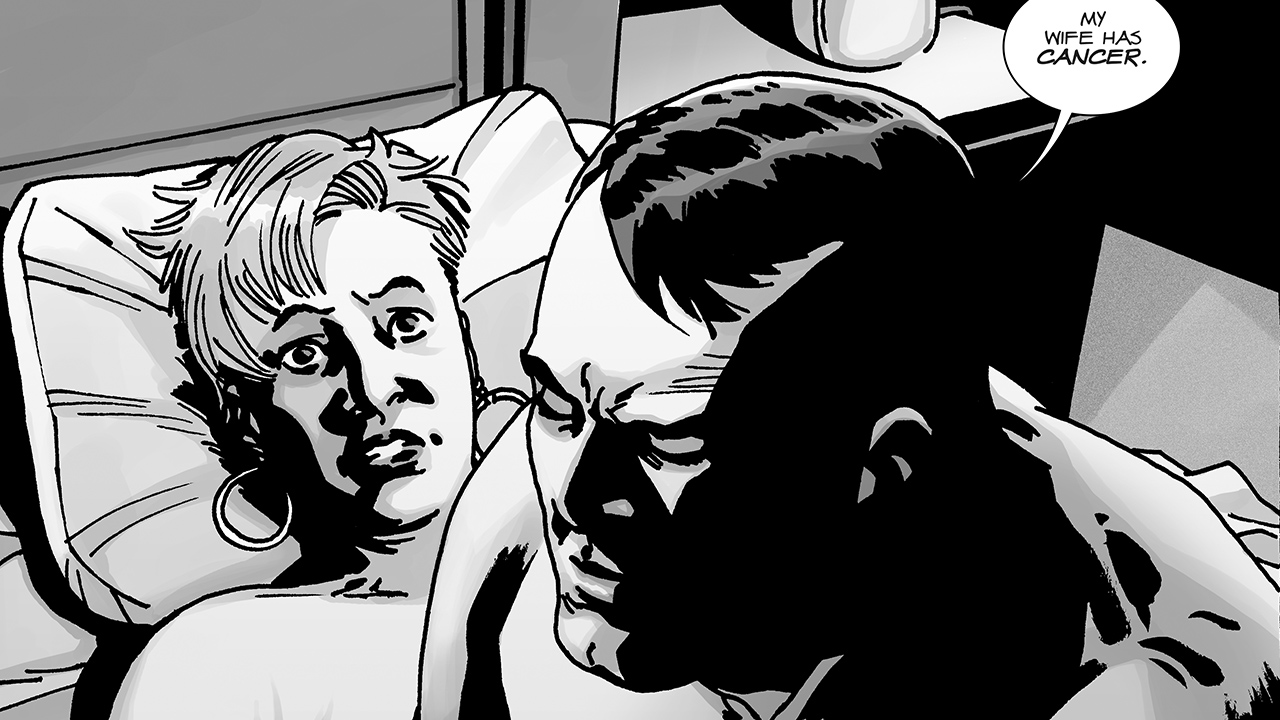 Will there be an episode just based on Negans past life before the zombie apocalypse? ?

— Yara (@yararostamii) May 24, 2018
Although Negan dropped hints about his past to Father Gabriel and Jadis/Anne, we still haven't seen any actual scenes from his life prior to the apocalypse. So far, his backstory in the show seems to parallel the one from the comics (which has it's own standalone book by Robert Kirkman that you can get here). Although we don't know of any plans to make an episode out of it, the producers have expressed a willingness to dig deeper into his past.
---
More Emphasis On The TWD OGs?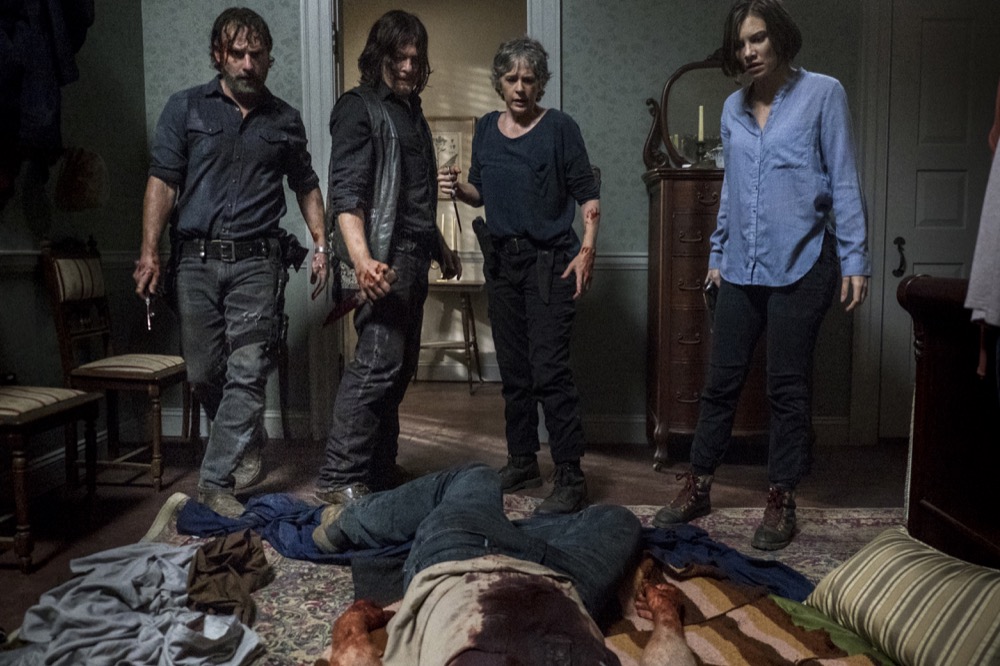 We want to see more Carol, Rick and Daryl for season 9?

— Zainap loves NormanMelissa ❤ GarretJenna (@ZainapMcReedus) May 24, 2018
Yes, actually! There will be plenty of individual and group scenes involving the Walking Dead original cast of Rick, Daryl, and Carol.
---
Baby Gracie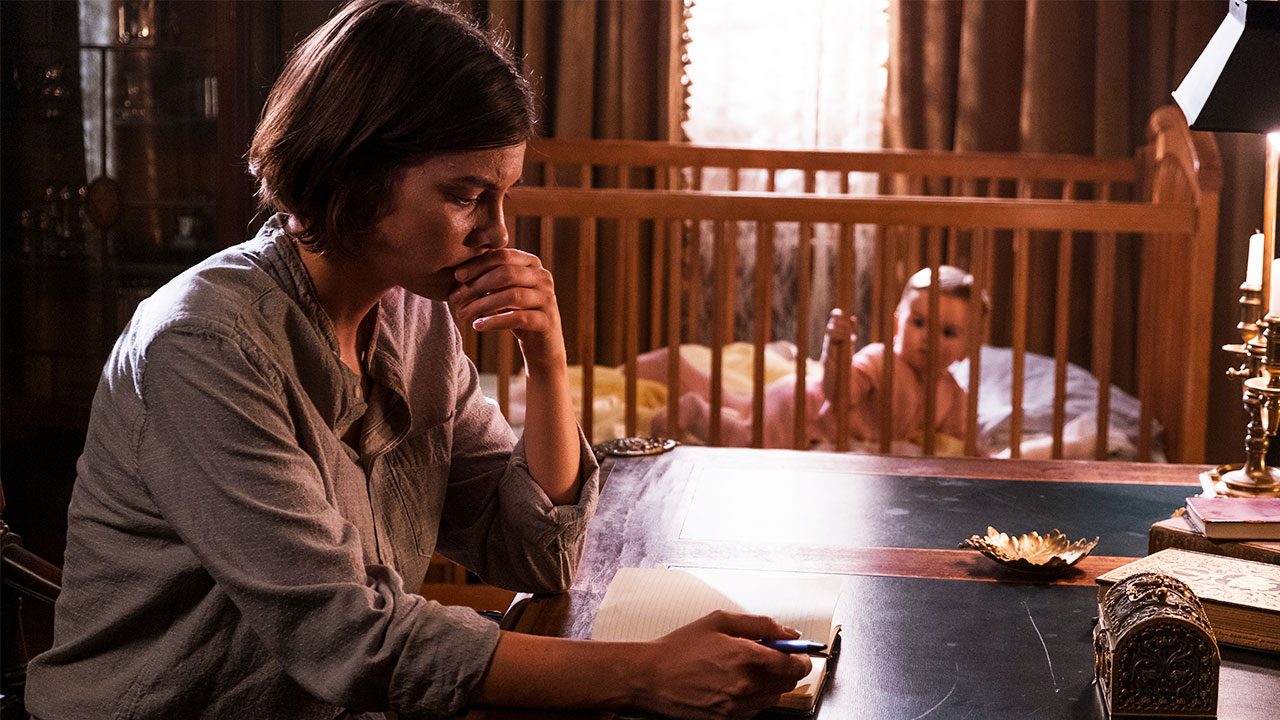 Kinda wondering if my baby Gracie question is somehow off the table or something. ? Is her purpose or parentage top secret? ? I never get a reply on this one. Did I do something wrong? ?? #TWDFamily

— Sarah J. Crist (@ubiquitousurn) May 24, 2018
You definitely didn't do anything wrong, we just can't always address every question. As far as I know, there's no hidden lineage with Gracie, her parents were unnamed Saviors who got killed during All Out War. She will definitely play a part in Season 9, but other than that I don't have any news.
---
Carl Flashbacks?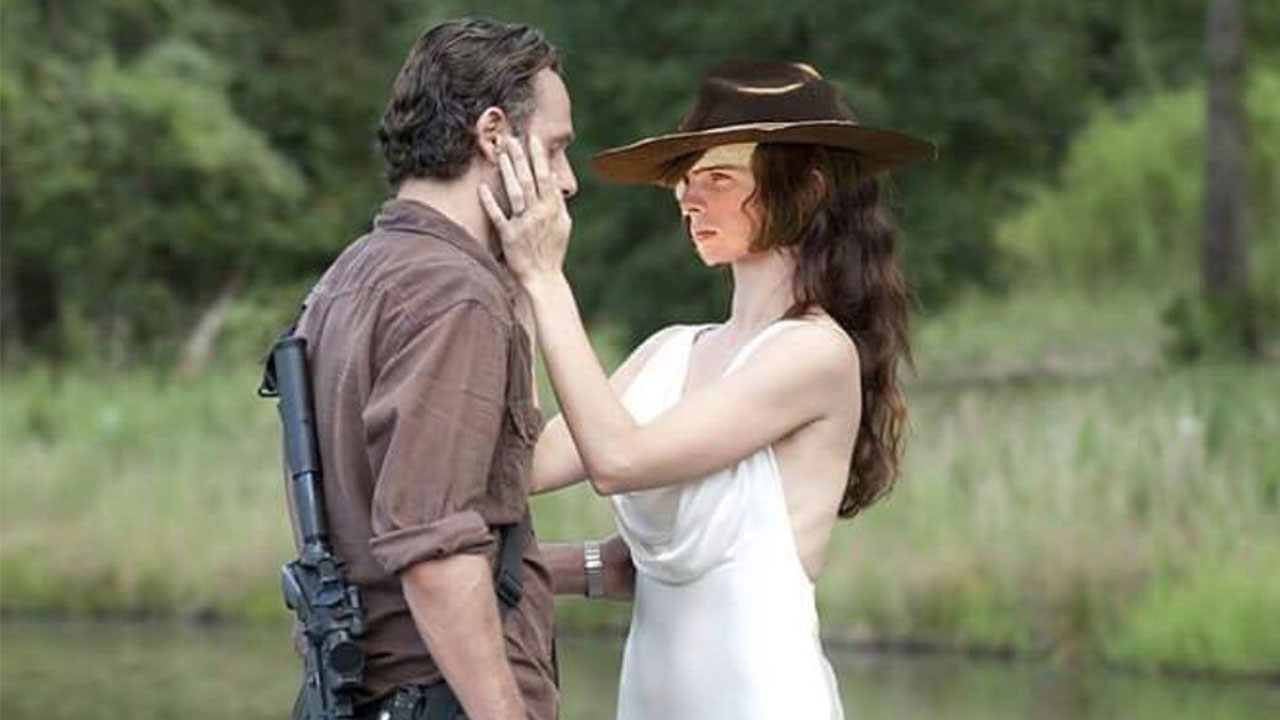 will we ever see more of carl in flashbacks or in a white dress on a bridge, maybe?

— amelia (@euphoriariggs) May 24, 2018
That's actually the entire Season 9 Premiere.
---
That wraps up this week's fan mailbag – thanks for writing in! If you have more questions for us then reply to next week's Twitter thread and we might answer YOUR questions.