Now that Season 8 has ended and Fear has begun there are a plethora of questions to answer. Let's dive in the fan mailbag for the week of April 20th!
---
Civil War?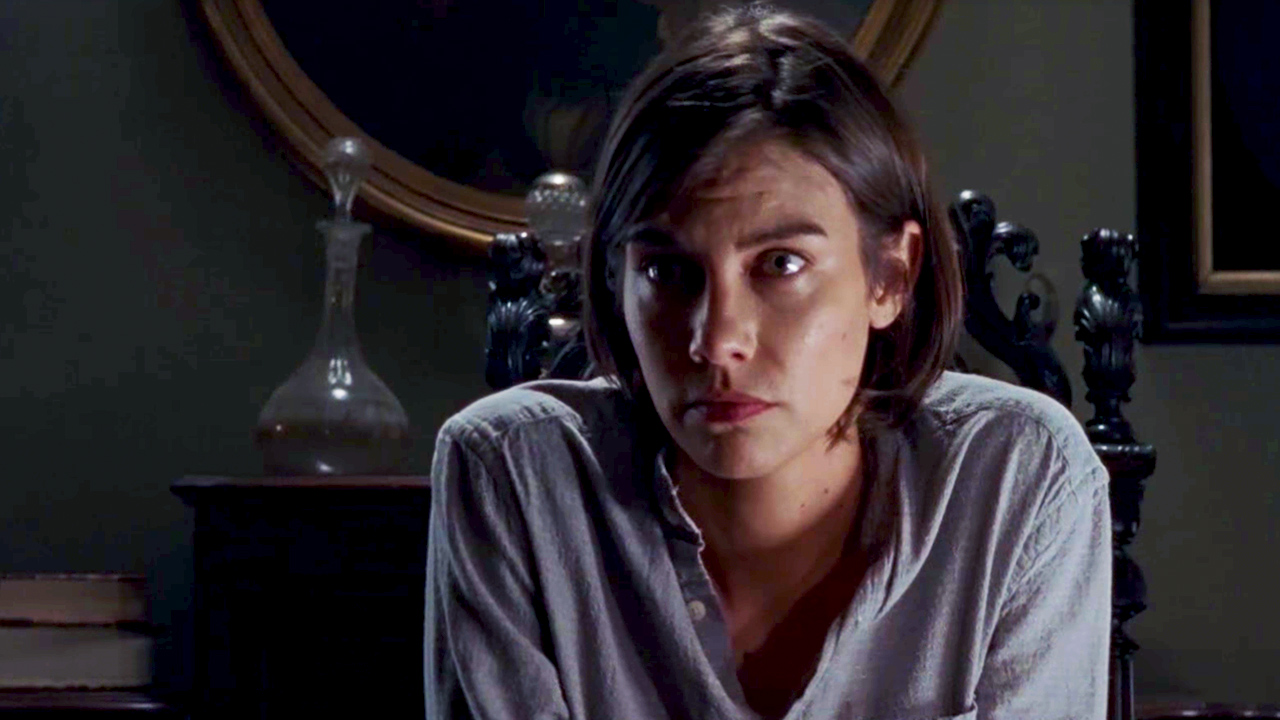 Important question: TWD in season 9 will be 'TWD Civil War'?

— Patrícia Daniela (@pattydanny22) April 20, 2018
Maggie's secret meeting with Jesus and Daryl at the end of the Season 8 Finale may have been surprising – but it actually falls in line with a comic storyline. In the comics, Rick also saves Negan and Maggie is none too happy about it. She carries it with her past the time jump and into Issue 146, when all the hostility between them comes to a head (see below). Of course, this fight also involved a sub plot of Gregory trying to kill Maggie and Rick not doing enough about it, but still. Their friendship is definitely strained.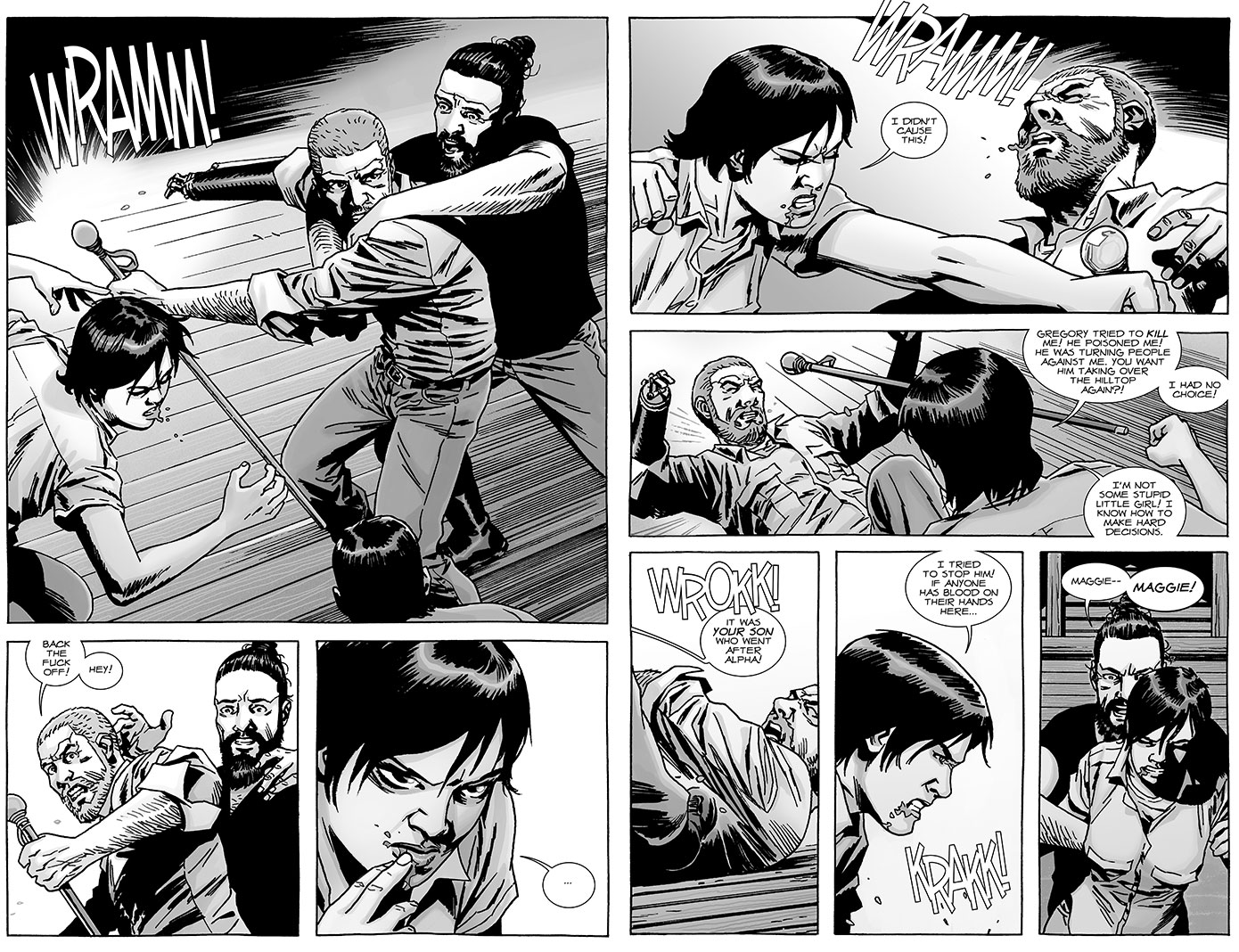 ---
Should Negan Have Died?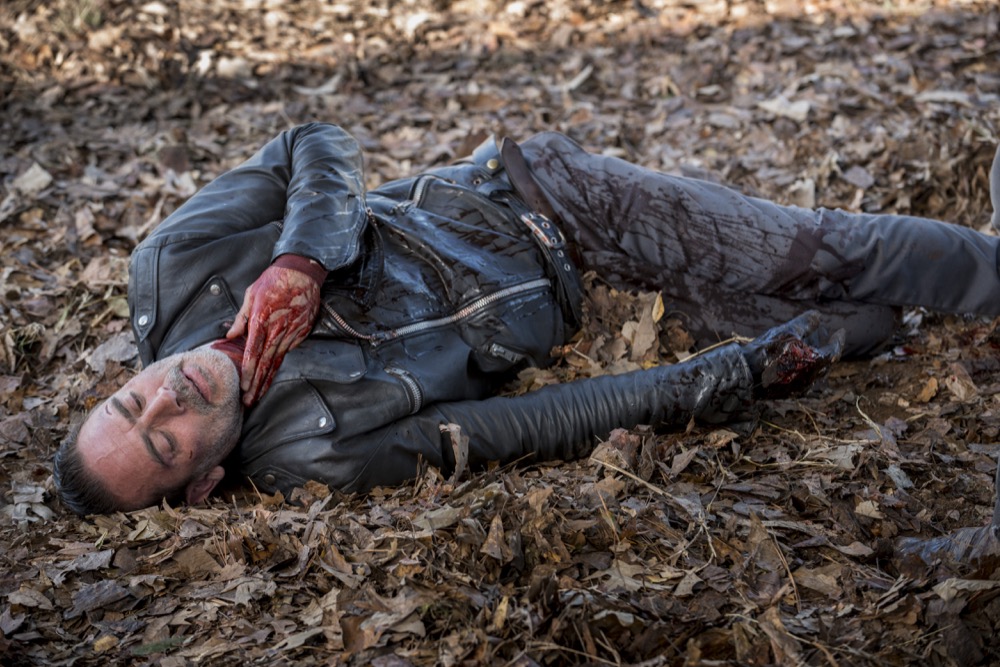 Will you come to the only logical conclusion. Neegan has caused our group misery, DEATH (X5) burning Alexandria and a general loss of feeling the reason for wanting to live. Neegan has to die, he can be the LAST death, but he has to go, I would think ALL the communities agree

— JudyS (@JudyWisteriaway) April 18, 2018
As we mentioned above, the communities definitely don't all agree on this matter. Rick and Michonne feel completely differently than Maggie, Jesus, Daryl, and possibly more. If you read the comics, you'll see that Negan gets a brand new arc as a prisoner and then escapee. He actually ends up helping Rick in the end, but more on that later.
---
The End of Dwight?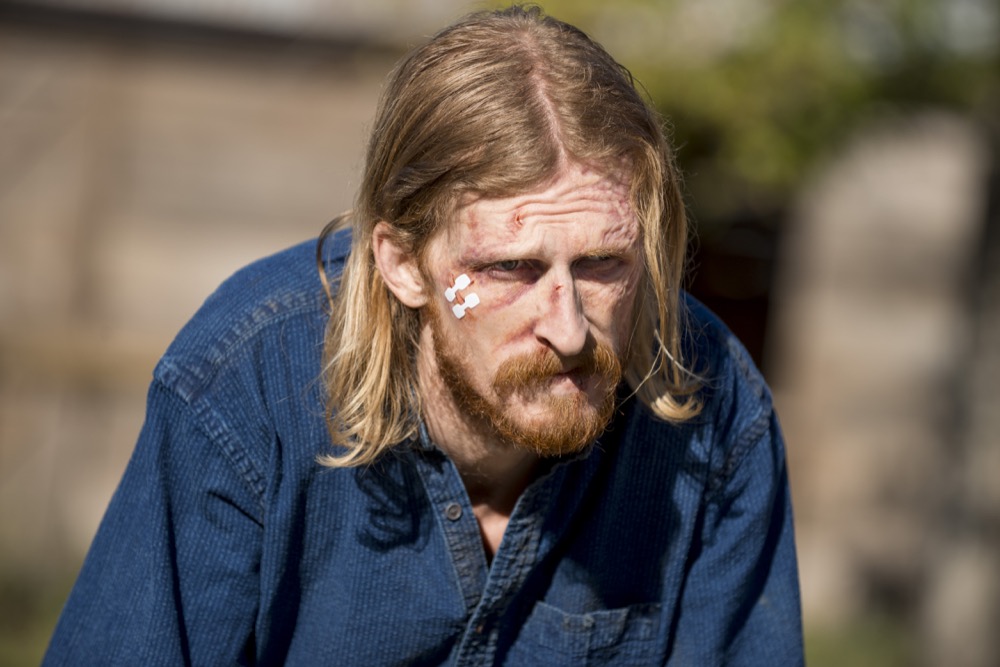 Is this the last we will see of Dwight? What's the deal about sherry's letter to him? Will Dwight find sherry and reunite with her?

— Becky (@rowanjupiter) April 20, 2018
The Season 8 Finale surprisingly gave us closure on Daryl and Dwight's storyline. Even though Dwight's not allowed to return, Daryl did give him a new lease on life by handing over a truck to find his wife Sherry. As for the end of Dwight? Not so fast. Dwight actor Austin Amelio recently discussed Sherry and his character's future to Comicbook.com. "She's out there, right?" Amelio said. "She's out there somewhere. Definitely gives him a little more juice."
Outside of Sherry, Dwight has other motivations to move forward. "For him, I think it's like his mission is sort of incomplete," Amelio told CB. "I think he would really like to see Negan die. I think with everything, he would like to see that dude go." To wrap up a long response and answer your question – it's safe to say we will see Dwight again in the future.
---
What's Next For Rosita?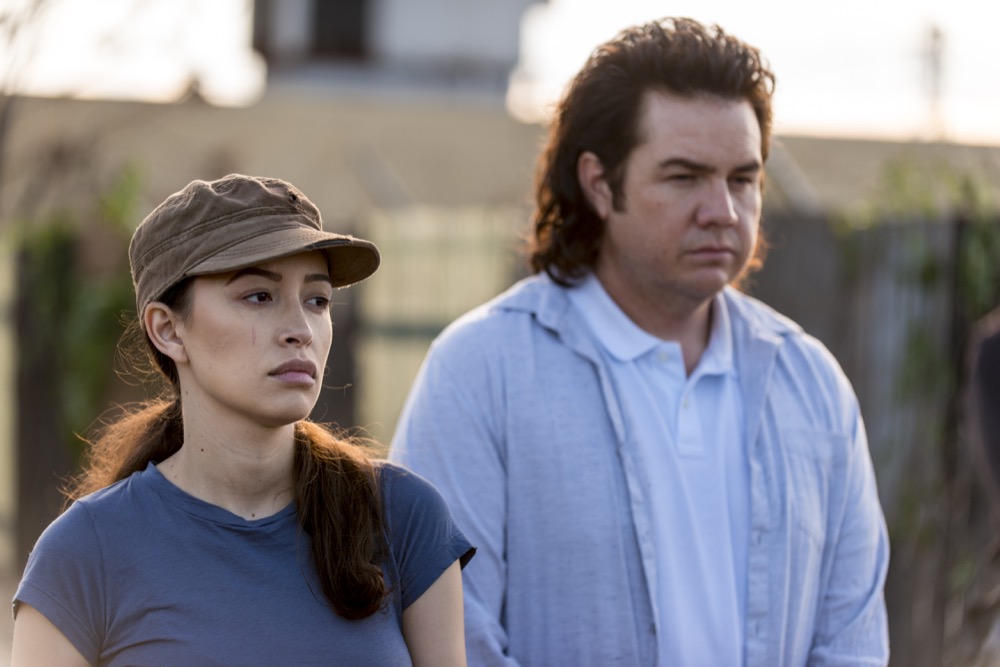 What's in store for Rosita next season?

— bella (@xiidoctah) April 19, 2018
With Negan mostly out of the picture and Eugene back on their side Rosita's sources of frustration should diminish. Although we can't reveal her Season 9 arc, we can say what happened in the comics. After the time jump, Rosita forms a relationship with Eugene, gets pregnant by someone who's not Eugene (it's Siddiq), and eventually gets *SPOILER* beheaded by Whisperer leader Alpha! Super weird, right?? So if the comics are any indication Rosita should definitely watch her back in the upcoming season.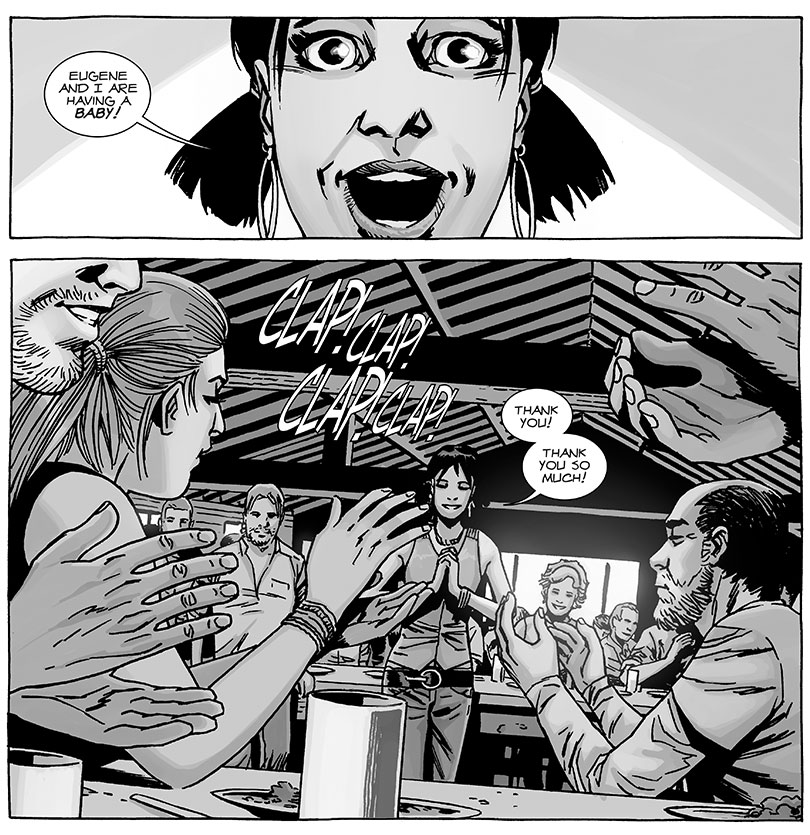 ---
The Future of Oceanside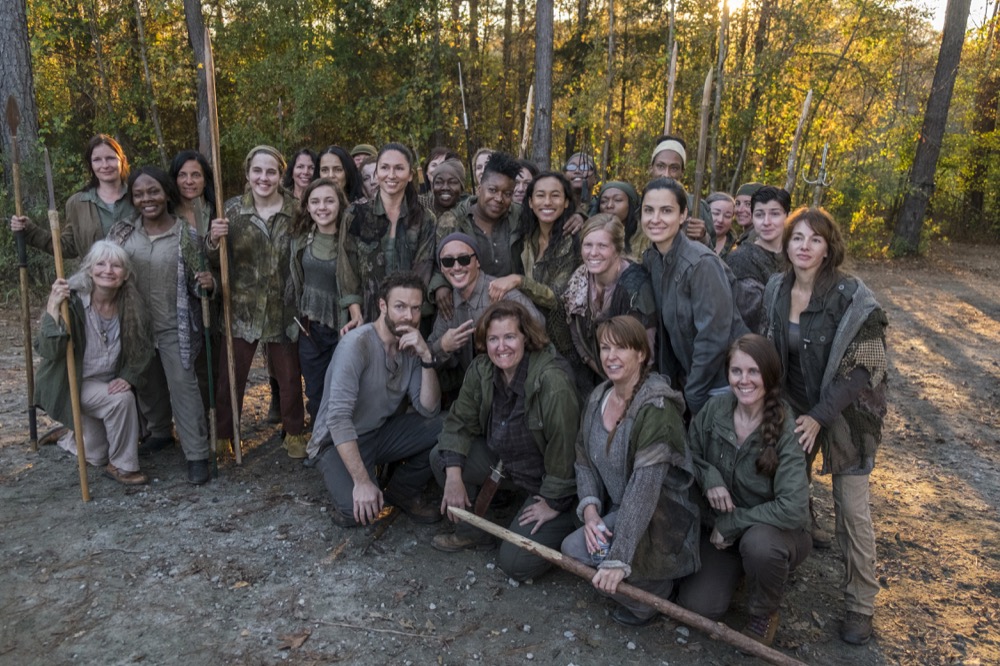 Will the women of Oceanside join one of the communities? #TWD

— Moondog Mooney (@IndependentIcon) April 18, 2018
In a deleted scene Rick actually addresses what's left of his communities with Cyndie from Oceanside. It's unclear whether they'll play a part in Season 9, but I wouldn't count them out.
---
Where Were the F Bombs?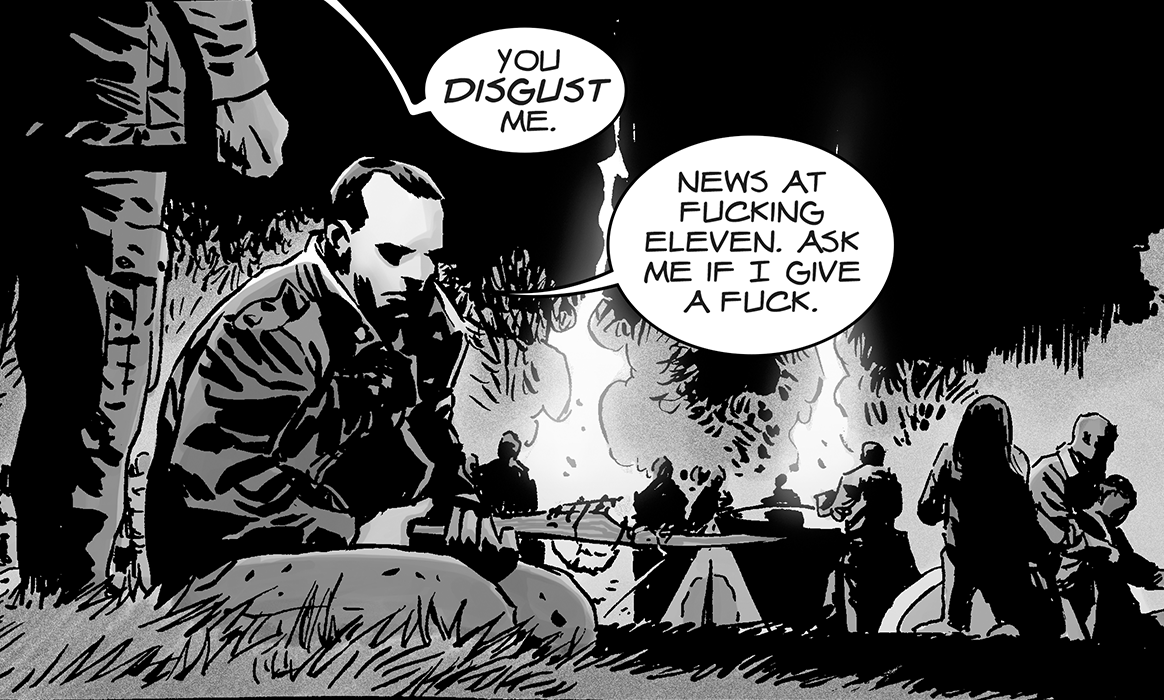 Why were there no F-Bombs this season; But FTWD got 2 last season? Will we get the F-Takes from Season 7? Will we get F-Bombs in a Blu-Ray for Season 8?

— Jack (@GroupOfGamers) April 18, 2018
Last Fall every major outlet was reporting that The Walking Dead would be allowed to use two fucking f-bombs. In fact, the first was going to be added into the Season 8 Premiere when Rick started shooting at The Sanctuary. "I only did one take where I didn't swear on the countdown," Andrew Lincoln told Comicbook.com. "I just went, 'Ten, nine, eight, seven – ah, f**k it', and then started shooting.
But unfortunately, it didn't make it in. Greg Nicotero explained, "We had finished mixing this episode before the F-takes were approved by AMC," he said. "Otherwise, that would've been the perfect spot to put it in." So what happened to the rest of the episodes? You'll have to ask AMC.
---
Time Jump?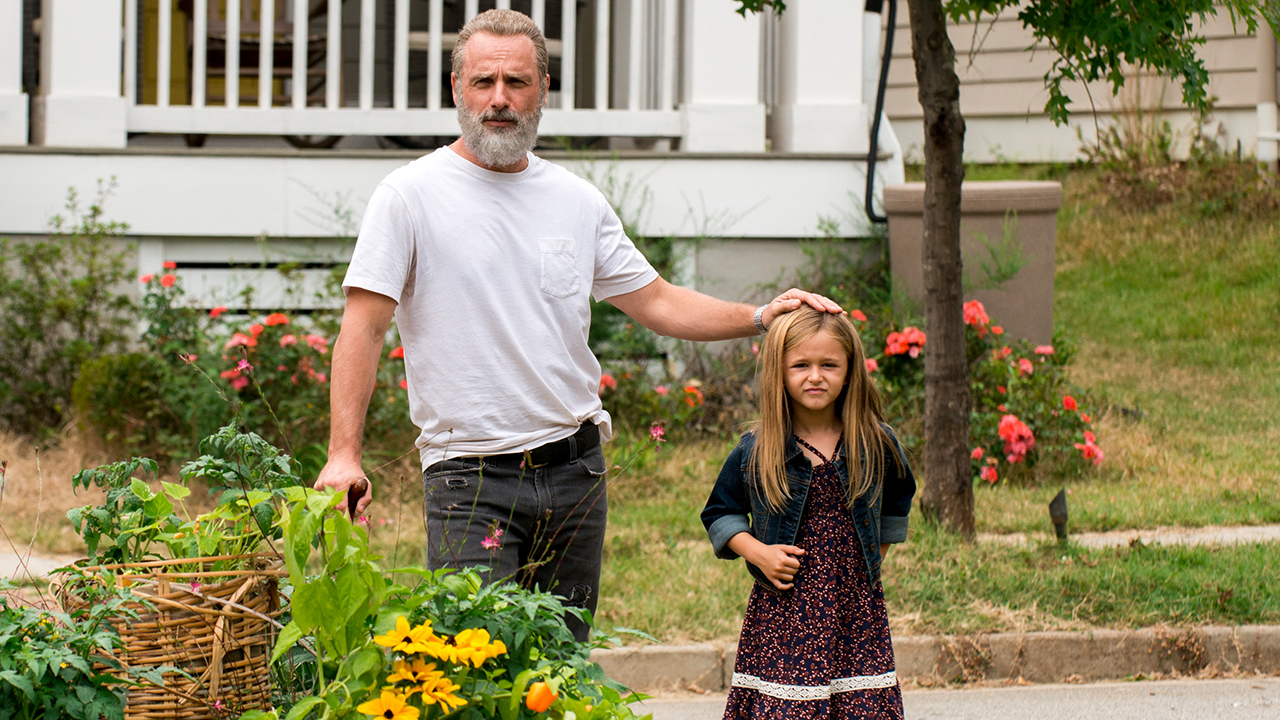 Will we have the same amount of time jumping out of comics in Season 9?

— Patrícia Daniela (@pattydanny22) April 20, 2018
You and a lot of other fans have this question, too. We're not going to break news here, but we can say in the comics that the story jumped ahead 3ish years following the events of All Out War. But that storyline in the show will be up to Angela Kang.
---
The Whisperers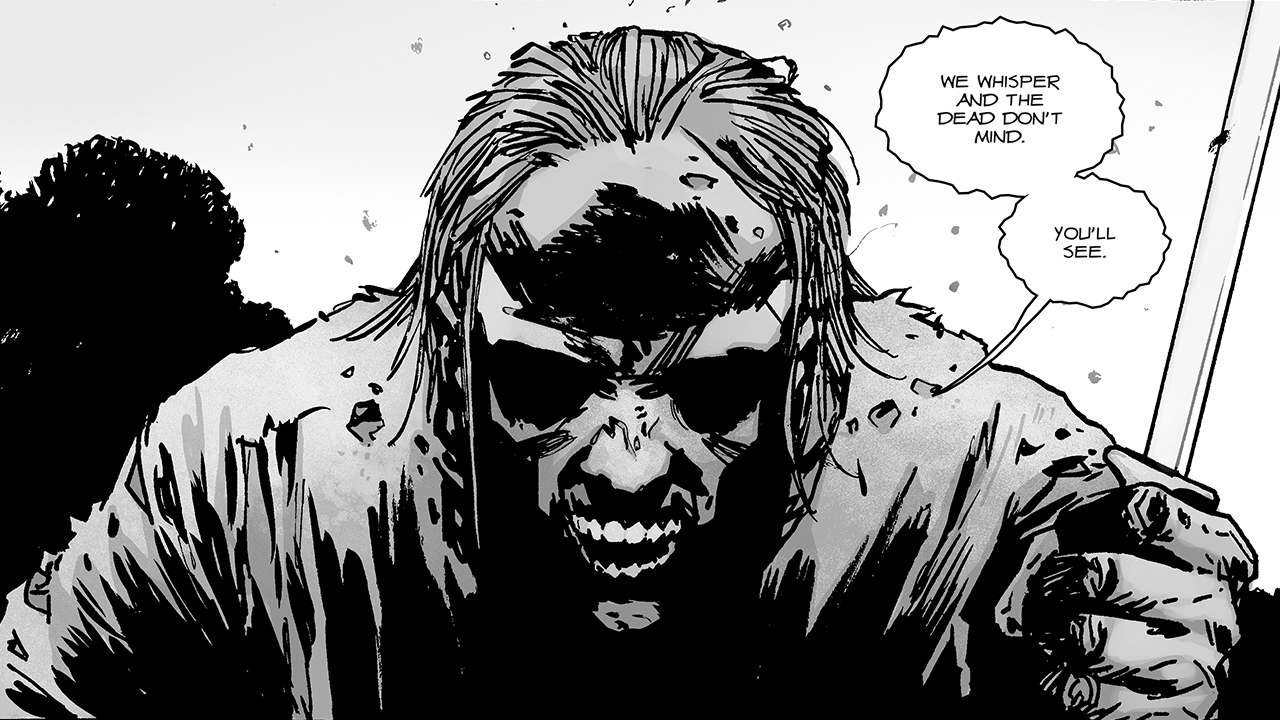 Can you confirm if there were hints at, or Easter eggs regarding the whisperers, without telling us exactly what they were obviously ??

— Jack (@GroupOfGamers) April 20, 2018
A lot of fans have speculated that the giant herd Rick saw in the finale were in fact part of The Whisperers. In case you don't know – The Whisperers are the next villain group in the comics and are comprised of living people who wear the undead's skin to blend in with the walkers. As to if that's what we saw in 816? "If it was, it was subliminal," Scott Gimple recently told Entertainment Weekly. "It very much had to do with the world they live in now." The world they live in now is full of walkers – but perhaps something even more sinister.
---
New Groups?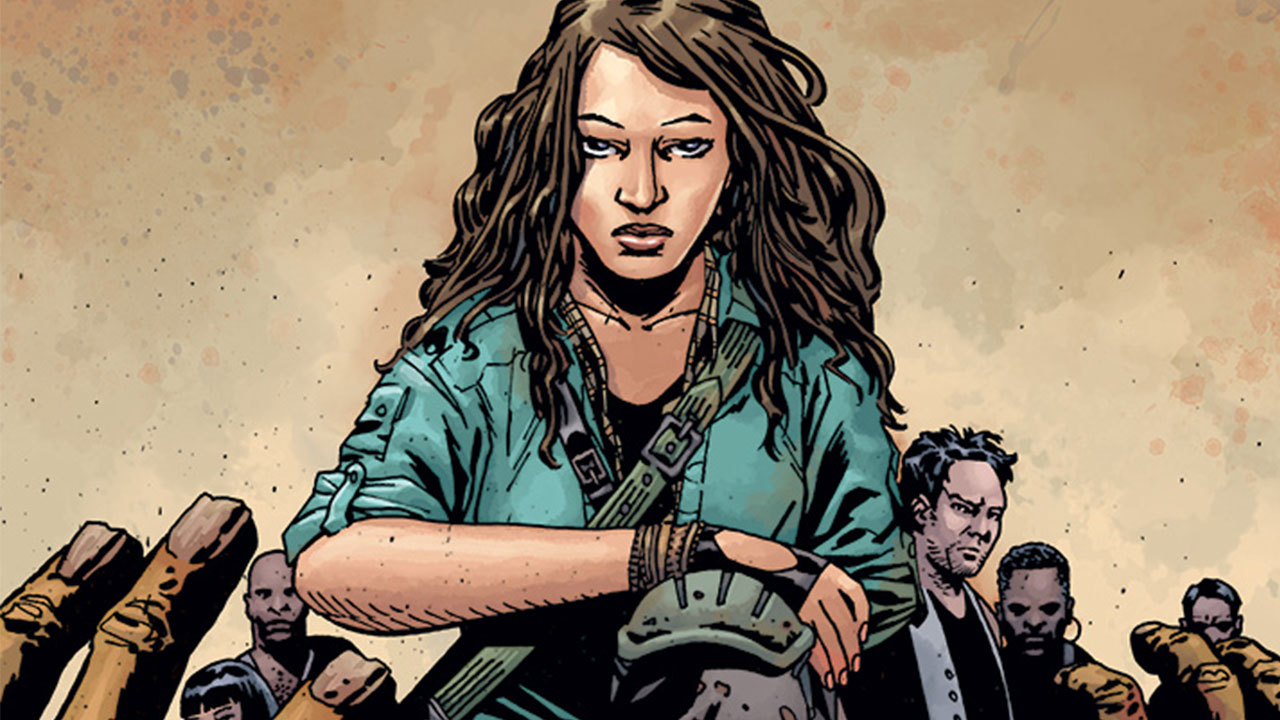 Will we be introduced to a new group of people in season 9?

— Preston ? (@DevilsSanity) April 19, 2018
There will definitely be new characters introduced in Season 9. After the time jump in the comics we were introduced to The Whisperers, Siddiq, and Magna and her crew – who are still a part of Alexandria now. With Siddiq already in the show and the Whisperers all but confirmed, seeing Magna and her group would be loads of fun for Season 9. But we'll see!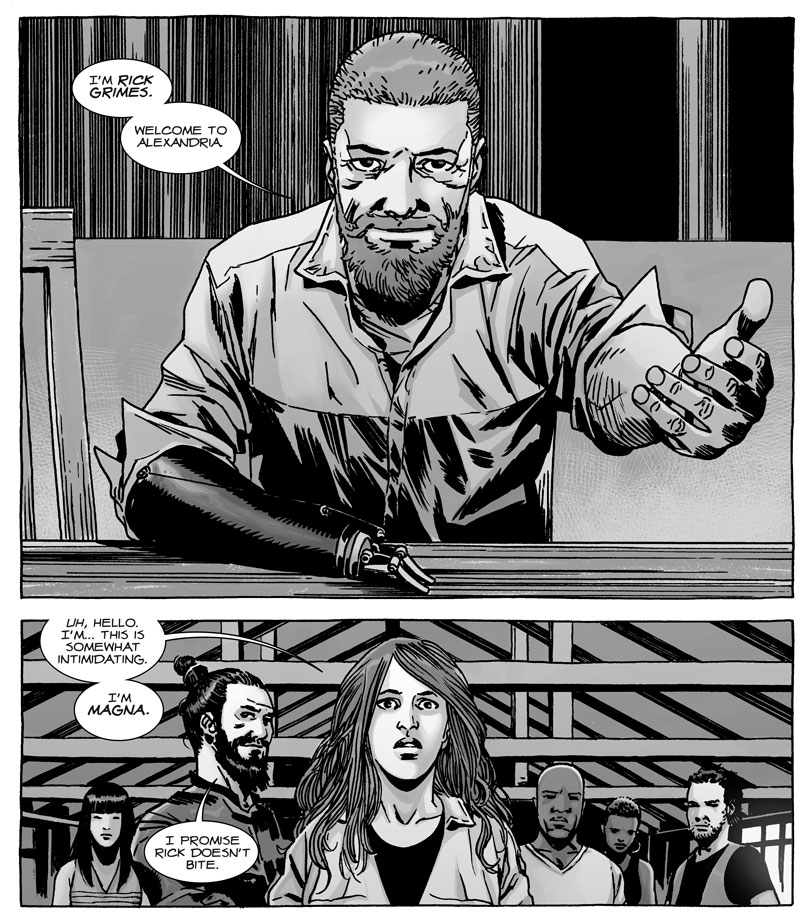 ---
Where Are Daniel and Walker?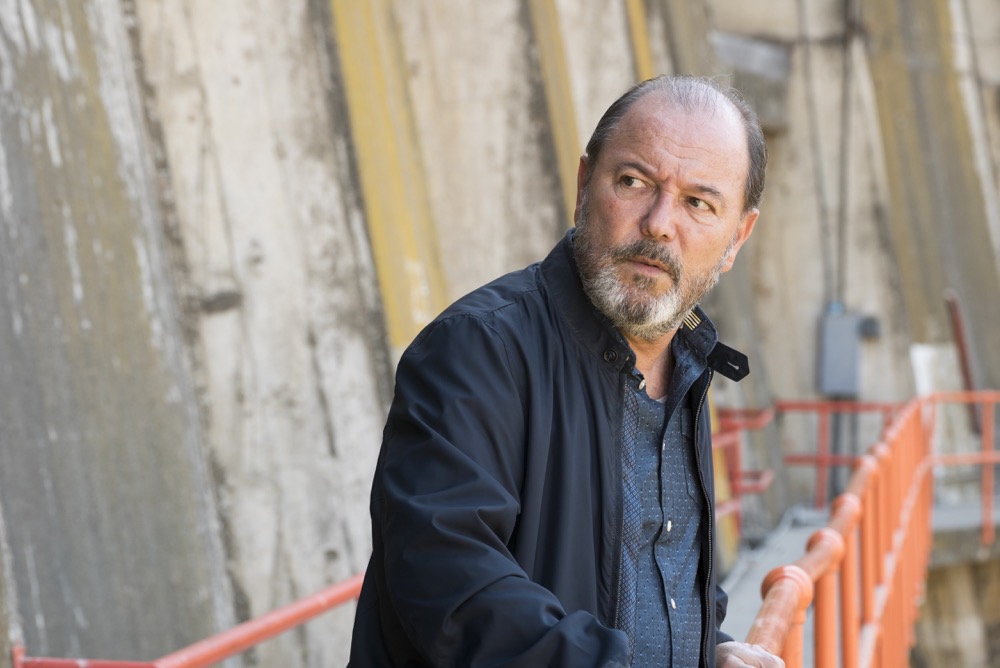 Will we see Daniel this season? What about Walker? Where did he go?

— Ceridwen (@Newyearnewbook) April 20, 2018
As the season goes on we'll learn more and more about the events after the dam explosion. But if you're looking to see Walker or Daniel soon don't hold your breath.
---
Who's The Main Fear Character?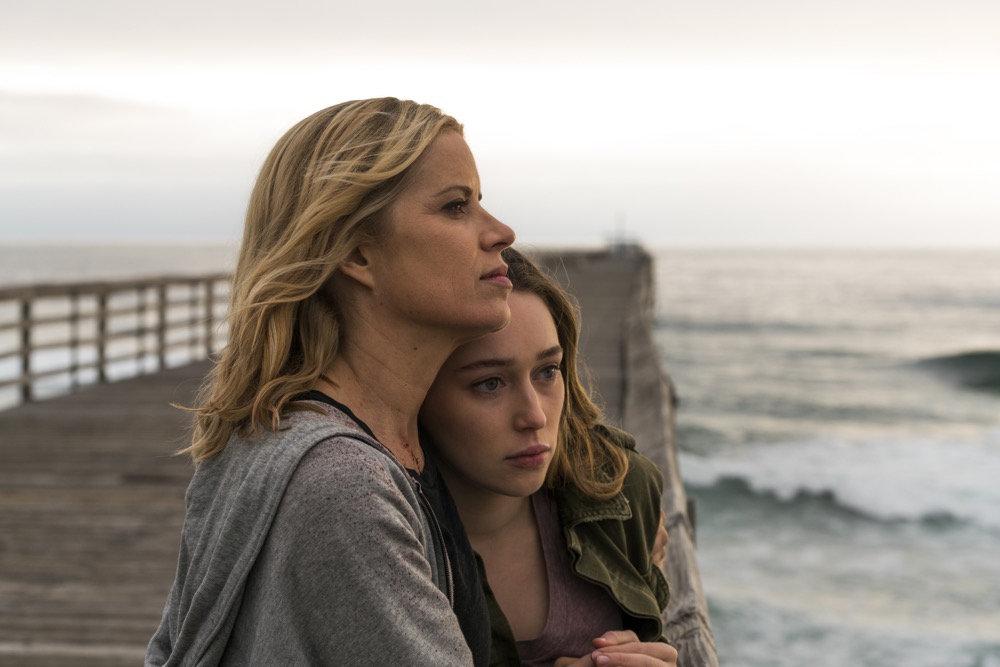 Is Alicia or Madison the main character?

— owen (@CarlPoppaCG) April 20, 2018
Great question! For the past three seasons it's been Madison at the head with a strong ensemble around her, but Season 4 will change things. Timelines will be played around with and even by the Mid-Season Finale you won't be sure who exactly runs the show. But to answer your question, we'll give Alicia a slight lead.
---
Shane vs Negan?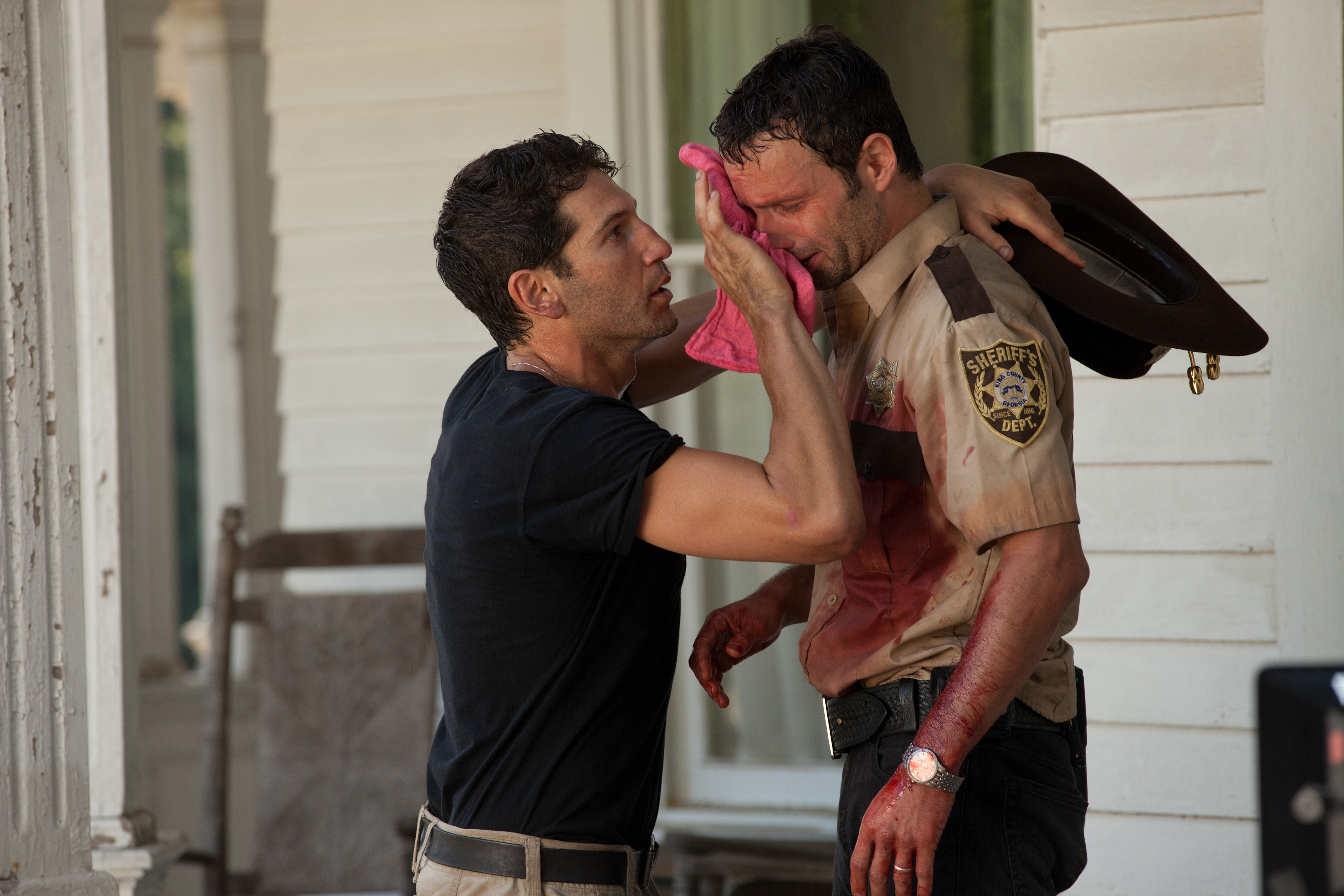 how would Shane (pre Lori's mind games) have handled the whole Negan situation?

— J⊗E ? (@DoomJX) April 18, 2018
Hard to say if Shane would even make it that far if he had survived Season 2, but Jon Bernthal does have an opinion on his leadership vs. Rick's:
.@jonnybernthal – "Shane was a much better leader for the apocalypse world than Rick was." #WSCAtlanta pic.twitter.com/AWOF742qGf

— Fan Fest News (@FanFestNews) October 28, 2017
Safe to say Shane wouldn't have let Negan live as long as he had if he were in charge. But what do you think?
---
Helicopter?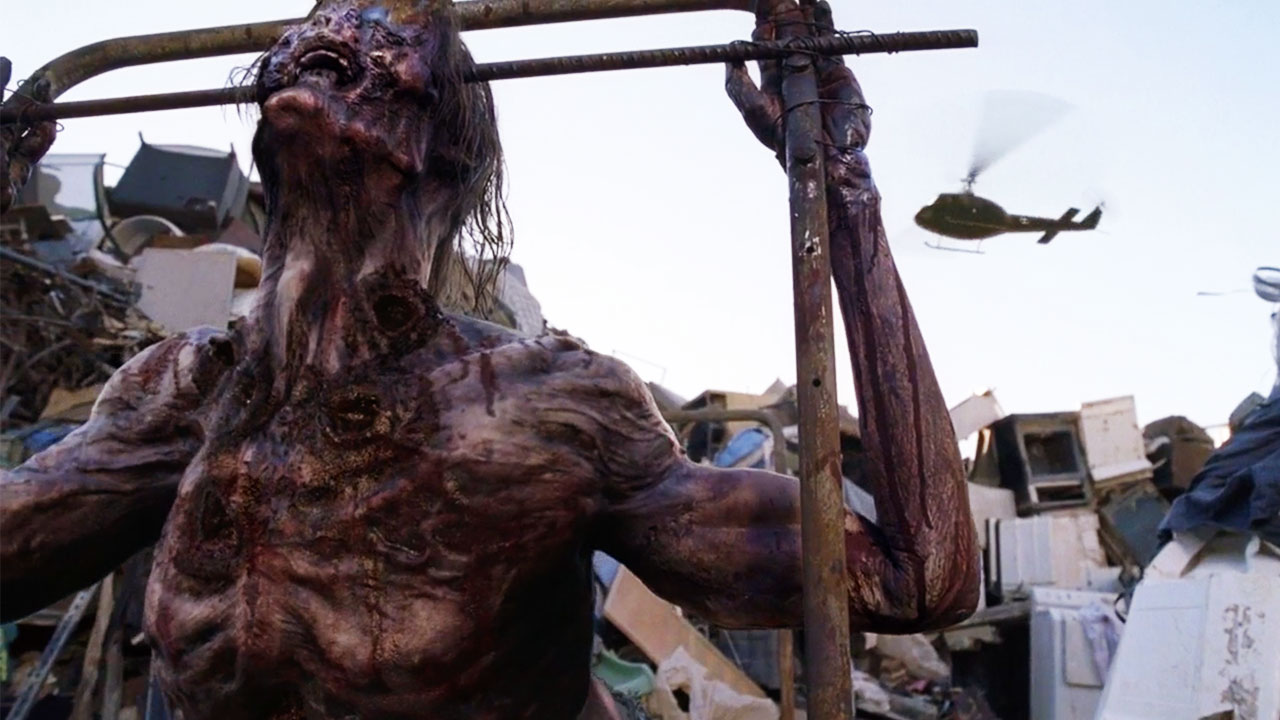 will we discover who is in charge of the helicopter?

— ?? (@Nazaretxhn9) April 18, 2018
In Season 9? It's very possible.
---
The Age Old Question
If cavemen and astronauts got into a fight, who would win?

— Jessica ? (@jessicatNY) April 18, 2018
Depends on whose turf they're fighting on – but probably cavemen because they have weapons. For further discussion, we'll refer you to this totally legal clip from Angel:
THAT'S NOT ALL…here are some panels of Wolverine and Ms. Marvel having this discussion BECAUSE of the Angel episode! *Woah*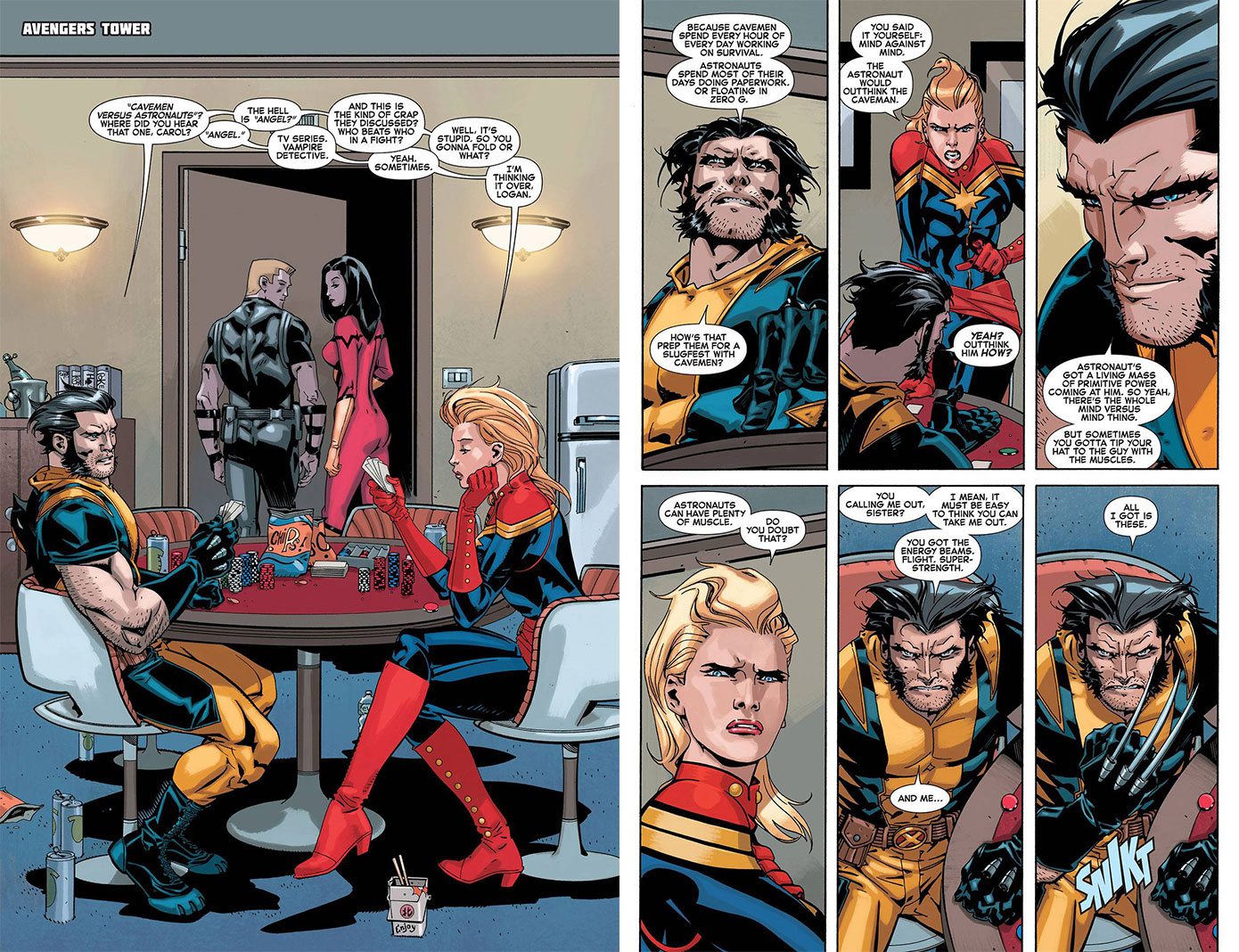 ---
Lots of deep cuts in this mailbag – so it's time to close it up. Join us next week for another round – and make sure to reply to our tweets to get YOUR question in.