"Brother's Keeper"
Far from the dam, we catch up with Troy, who's miraculously still alive. After eating rattlesnakes and scavenging for supplies (like a grenade launcher), Troy returns to the ranch to warn Nick that the community will soon be obliterated and that he should grab Jake before it all goes to hell.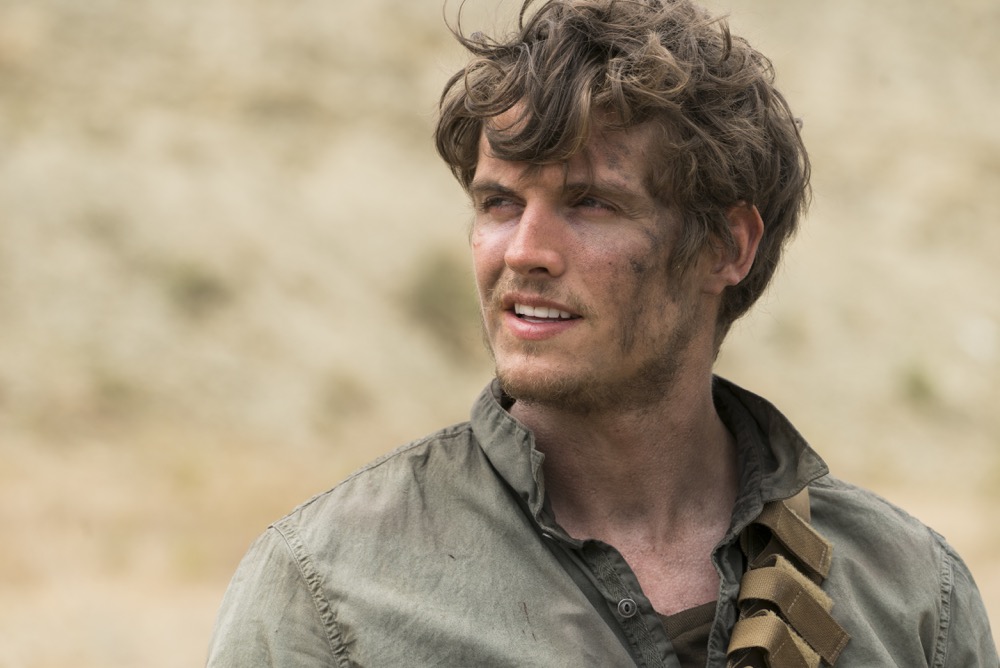 The next morning Nick tells Jake and Alicia about Troy's warning and Jake immediately leaves with Nick to find his brother. On the road Jake and Nick encounter a horde of walkers in a nearby valley, where Troy is using the grenade launcher he found to guide them to the ranch. Fresh out of patience, Jake storms down the hill to kill Troy but Nick begs him to talk it out instead.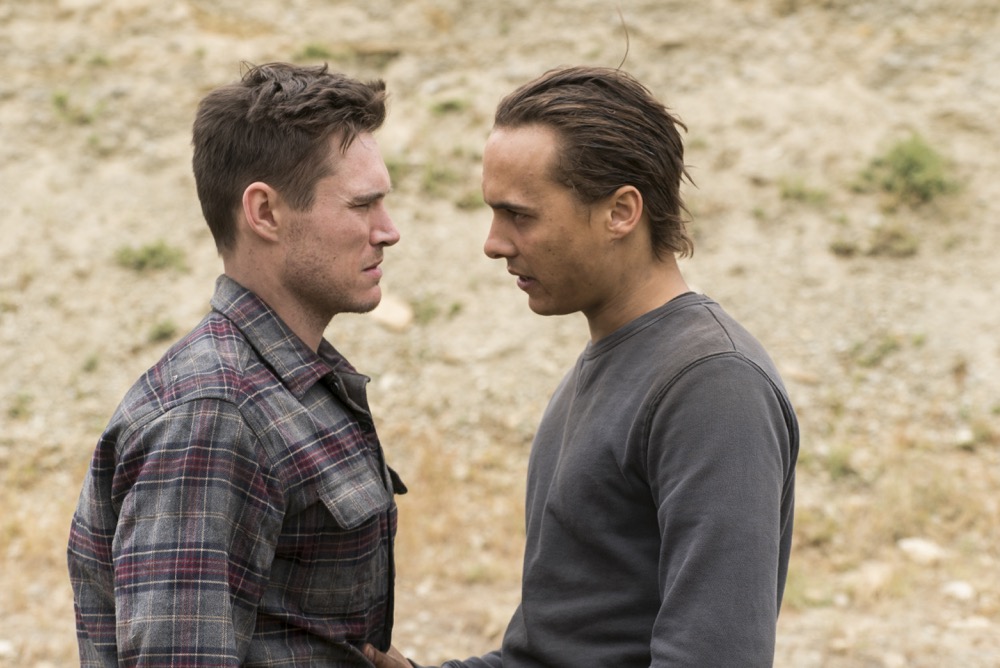 Troy marvels at the horde and shoots off another grenade, which can be heard in the ranch. Jake pins him to the ground and holds a gun to his head. Troy reveals it was Nick who killed his father but Jake said it doesn't matter. He prepares to shoot Troy again until Nick pistol whips him and he rolls down the hill. A walker takes a huge bite out of Jake's arm, causing Nick and Troy to rush down and kill the infected. Jake begs them to cut his arm off and they do.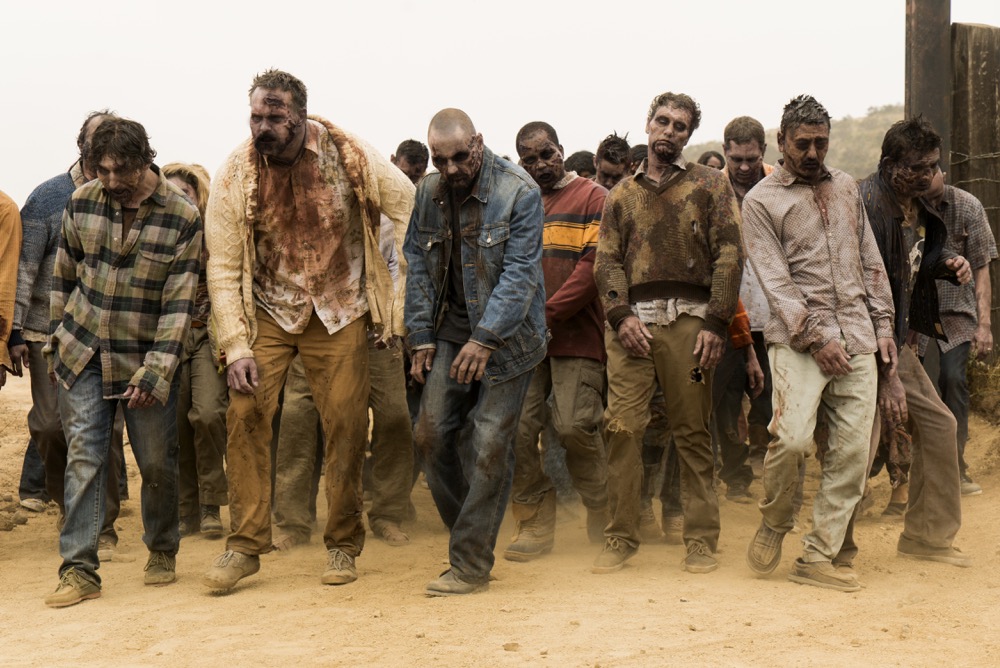 Back at the ranch Alicia warns the others of the impending horde and Lee agrees to arm the community. The infected arrive in mass and the community, which trapped behind a wall of RVs, attack the ones that slip through. Nick watches the attack from afar and Troy breaks the news that Jake died from the infected bite.
The walkers topple over one of the RVs, forcing everyone to fend for themselves. Alicia instructs the innocent to head to the pantry while she and the militia attempt to thin the herd. She remains idle as one rancher is eaten while another, Coop, is consumed by the infected. She only acts when she shoots him to put him out of his misery. She finally wakes up and shoots off the walker attacking Ofelia. She, Ofelia, and Lee take out the infected one by one but are quickly overwhelmed. They miraculously escape to the underground pantry, where a horrified community awaits their next instruction. Nearby Jake turns and Troy's forced to kill him, again.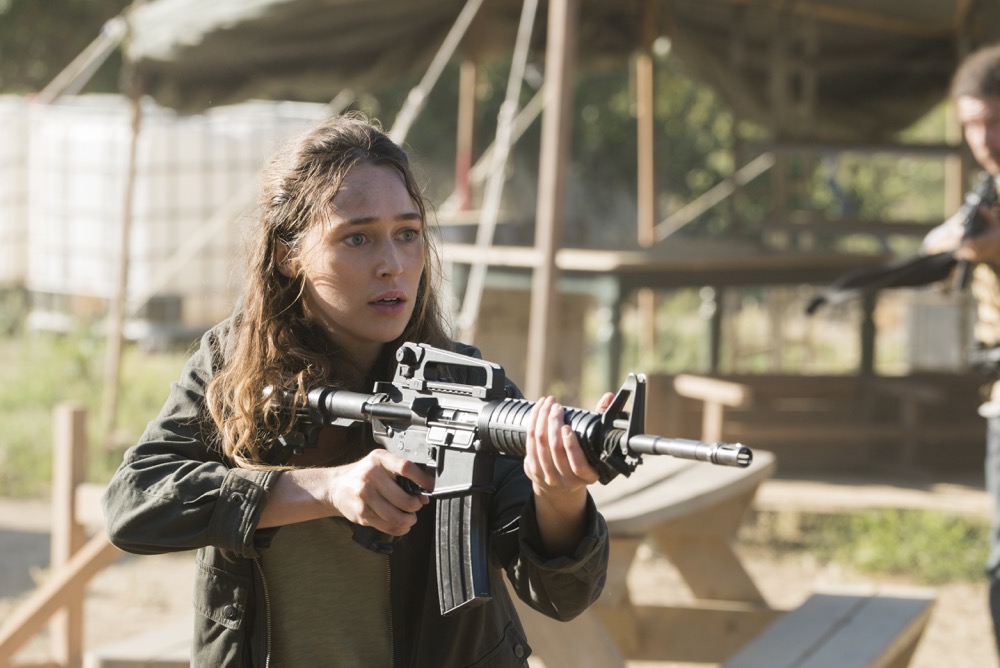 Tell us what you thought of the high-intensity episode in the comments below!