We finally know which character from The Walking Dead will crossover into Fear the Walking Dead. Chris Hardwick announced the news on Talking Dead, revealing Morgan from The Walking Dead will appear on Season 4 of Fear the Walking Dead next year! Although we can't reveal how the crossover will happen, we can give some context of the world he's entering. Fear's third season left off on a cliffhanger when Nick blew up the Gonzalez Dam and left everyone's fate (except Madison's) in question.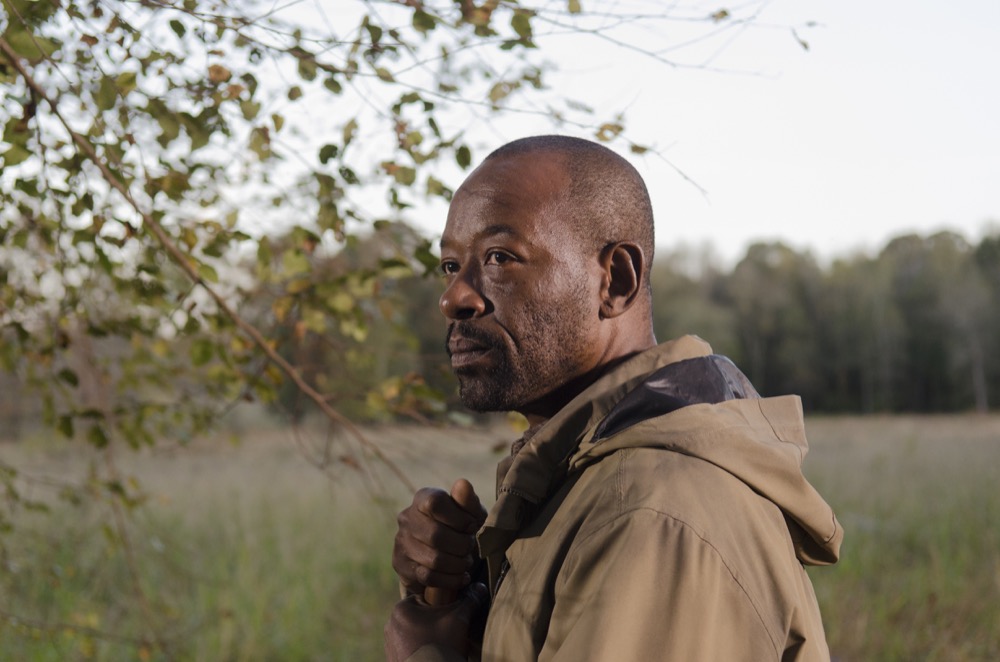 Lennie James (Morgan) appeared on Talking Dead live via Satellite from Austin where he's preparing to film his first scenes on Fear the Walking Dead. "I would like to say to the fans that this incredible journey that I've been on playing Morgan and being on this show is very very much down to them," James said. "And I hope they come over with me to Fear the Walking Dead because I'm really looking forward to exploring Morgan in a whole different world in a different realm with different characters in a different place."
Walking Dead showrunner and new Fear the Walking Dead Executive Producer Scott M. Gimple had this to say about the crossover: "Even though he's featured on Fear, Morgan has a lot of story left on The Walking Dead. There's also a whole lot of Season 8 to look forward to of The Walking Dead as well. Morgan's arc on The Walking Dead Season 8 positioned him for the story on Fear, it was also important to see Fear's world and characters through new yet familiar eyes.
---
This exciting news only adds to the buzz already surrounding Fear the Walking Dead's upcoming fourth season. Not only has the show switched showrunners and added Scott M. Gimple as Executive Producer, but AMC recently announced Garrett Dillahunt and Jenna Elfman would join the cast.
Gimple penned a letter to fans hyping Season 4. "It shall be a giant-sized, all-new, all-different sense-shattering season of characters coming together in the midst of horror, heroism, heart-warmth, triumph, tragedy, and tectonic shifts of The Walking Dead universe," Gimple promised. We now have a clearer picture of what he meant!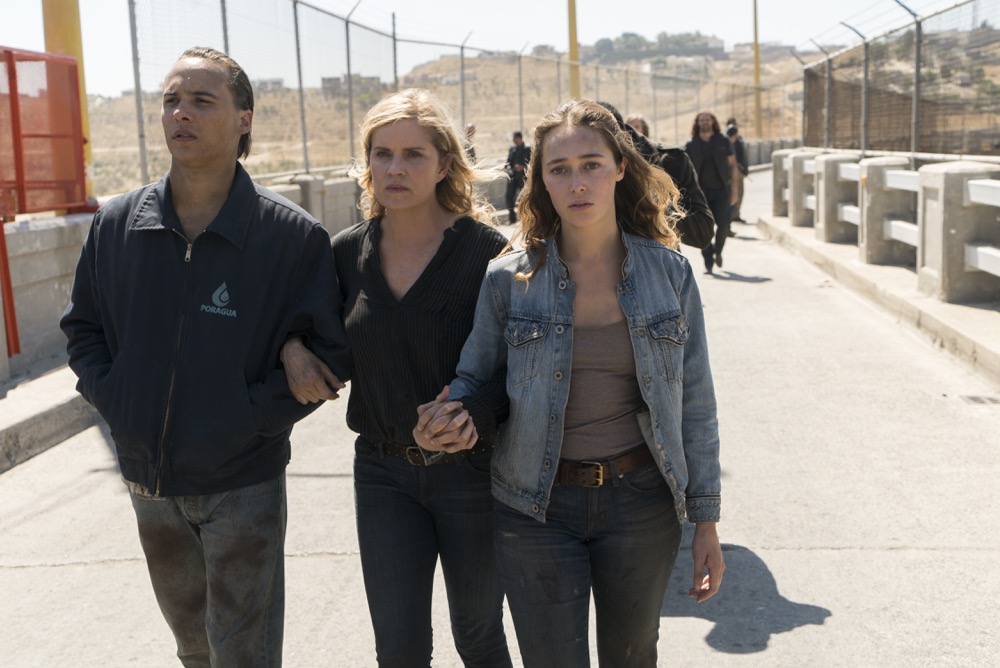 Check out the first images of him on set below and tell us what YOU think of the news in the comments!