"El Matadero"
On the way to the dam Ofelia tumbles off the back of the truck and Madison and the others discover her very visible bite wound. She begs them to take her to Daniel anyway, and Madison agrees. The next day, Madison and crew arrive at the trading post where they trade weapons for medicine to ease Ofelia's pain. Strand scolds Madison for surrendering half of their weapons but Madison insists she had no other choice. Later, Nick and Troy arrive to discover the grim news.
Meanwhile, Alicia embarks on a solo mission to an abandoned fast food restaurant, where she encounters walkers while gathering supplies. She hides in the ball pit, where she's attacked by an infected child. She kills her and frantically searches for her gun as the infected pour in. Suddenly, a female survivor with a pickaxe jumps in to kill them. The stranger raids their corpses for valuables, takes Alicia's supplies, and drives off.
Nick reunites with Madison at the trading post and comforts her over Ofelia. He then notices the pills beside Ofelia, and takes one. Meanwhile, Alicia locates the survivor's car and tries to retrieve her potatoes. The woman stops her and Alicia tries making peace by suggesting they share.
Strand gets caught snooping around the bazaar and tells the men he wants to meet Proctor John because he has something that he wants. Madison prepares Ofelia to meet Daniel and Walker says one final goodbye. They make it outside and Ofelia makes Madison promise she'll put her down if she turns. Daniel arrives just as Ofelia passes out. He realizes the gravity of the situation and embraces her, sobbing. His sadness quickly turns to anger and he demands answers from Madison. Daniel composes himself but orders Madison to leave. She hears a gunshot and assumes Ofelia is probably dead.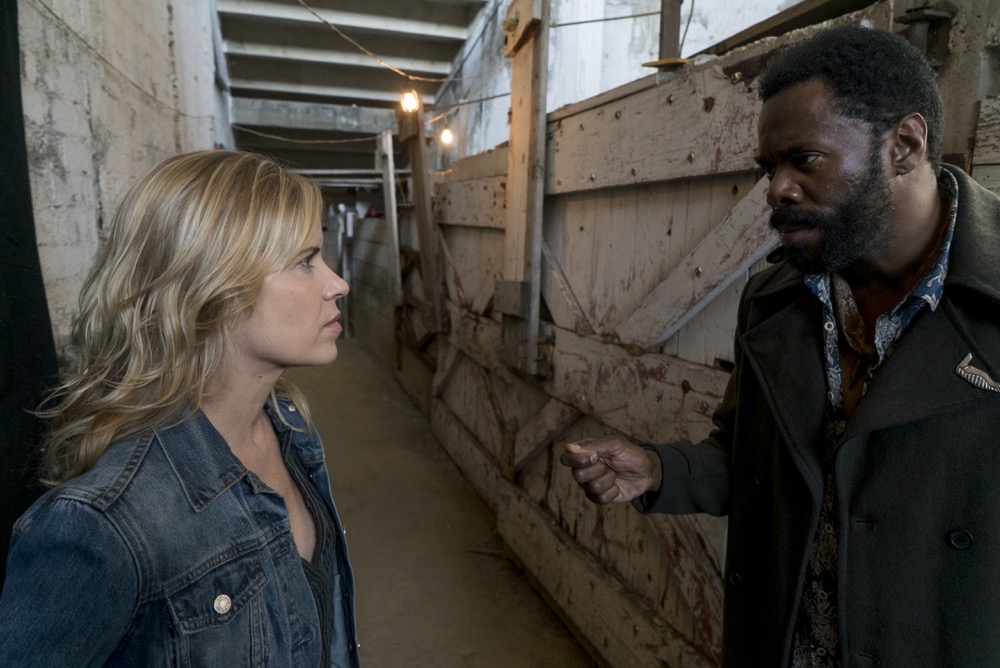 Nick and Troy, both high off of Ofelia's pills, visit the trading post drug dealer who offers them a brain stem drug that boosts adrenaline. They both take it. Meanwhile, Alicia and the other girl have dinner together. She tells Alicia she takes teeth and fingers for the trading post. Re-invigorated, Nick and Troy scale the wall and encounter a horde of the infected. Nick kills one, covers himself in its blood, and teaches Troy his Season 2 ways. He runs for the horde, blending in among them. Troy follows suit and Nick tells him they can't go back.
The next morning, Daniel returns to Madison and recalls how he killed and buried Ofelia the night before. Madison reveals to Daniel what Ofelia's last words were, how she wanted to get to know him. He says she never truly got to know him. Madison asks Daniel if she can bring her group to the dam, and he agrees. Elsewhere, Alicia and the woman kill a group of walkers together. Nick and Troy meet Madison and propose them staying a few more days while she heads to the dam. She reluctantly accepts and leaves the trading post with Strand and Daniel in tow.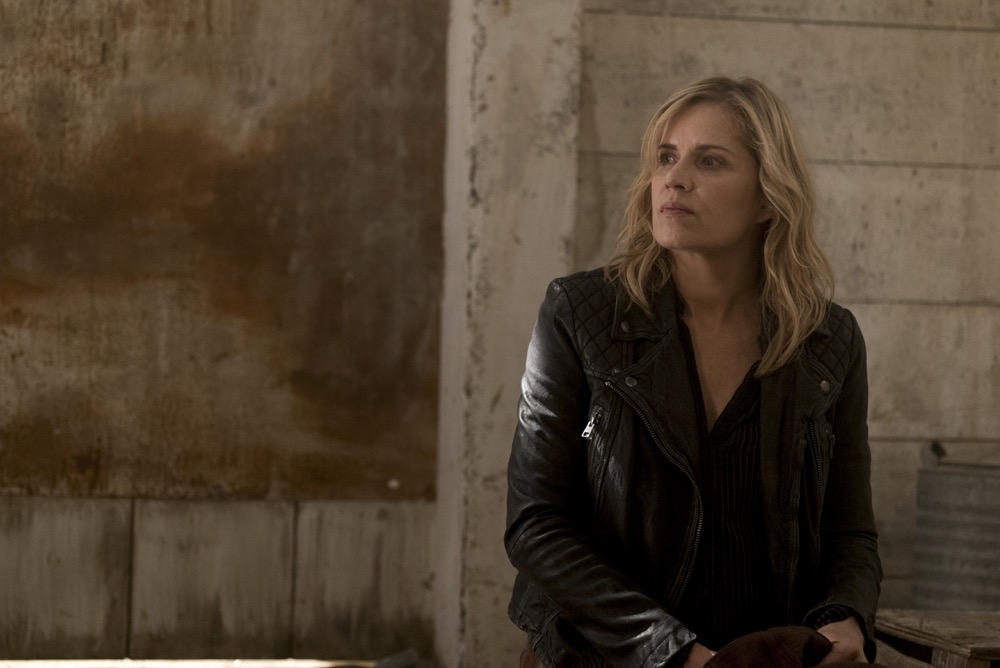 ---
Tell us what YOU thought of the episode in the comments below!