We're now less than a month away from Fear the Walking Dead's epic Season 5 return. And we're not being hyperbolic, Fear's new season will feature series-changing moments for the show and The Walking Dead Universe as a whole. Additionally, its return on June 2nd will begin a 16-episode arc that includes harrowing stunts, bold new characters, and a cat! Check out both versions of the key art here: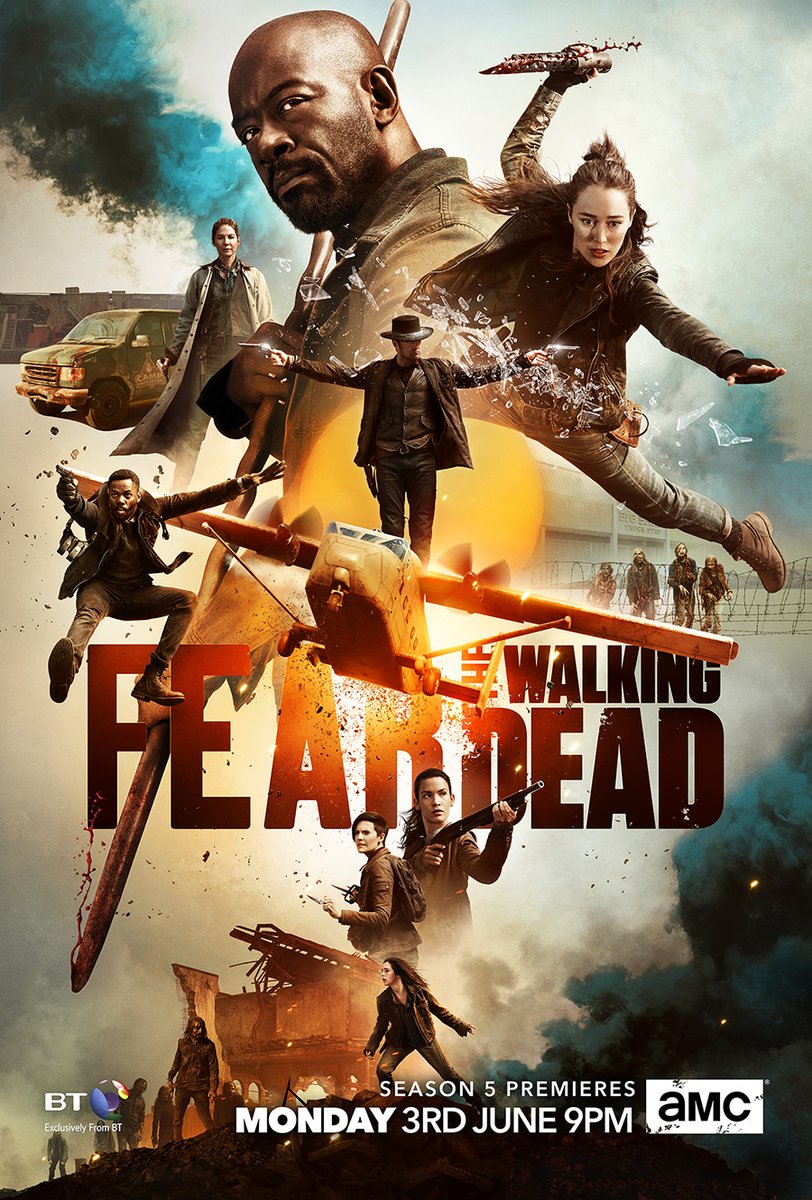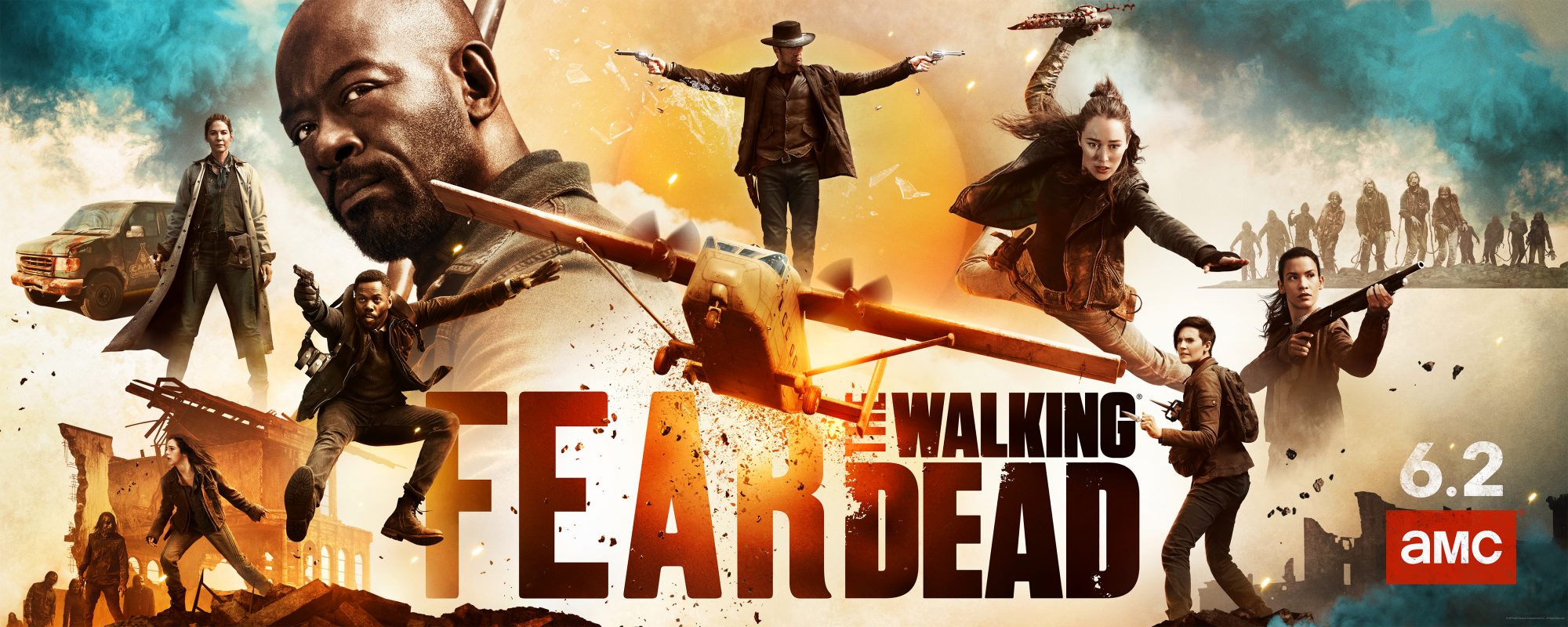 In the poster Morgan is prominently featured at the top with Alicia making an Arya Stark-like leap beside him. We also see John Dorie dual-wielding his pistols, Strand jumping and shooting (impressive), and a cold-eyed June grasping a knife. In the center a giant plane crashes through the logo, teasing an aerial storyline for at least the first half of the season. Finally, we spot Luciana, Al, and Charlie looking battle-ready while surrounded by walkers.
NOT pictured in the poster are Daniel (who's returning after a hiatus), Dwight (who's crossing over from The Walking Dead), Sarah, Wendall, and the cast's new actors Karen David, Bailey Gavulic, Ethan Suess, and Cooper Dodson. But there's only so much room for everyone, so don't look too hard into their absence.
Additionally, AMC dropped a new Avengers-themed teaser trailer for Season 5, which you can watch below:
---
What are you most excited to see in Fear the Walking Dead's new season? Let us know in the comments!