Fear the Walking Dead has officially added Karen David to the cast of its upcoming fifth season. First reported by Deadline, David will play a prominent character named Grace and will join The Walking Dead's Austin Amelio as the second new actor announced for Season 5. Last time we left our heroes, Morgan and the gang decided to locate the survivors Althea recorded on her tapes. It remains to be seen if Grace will be one of those survivors or someone else entirely.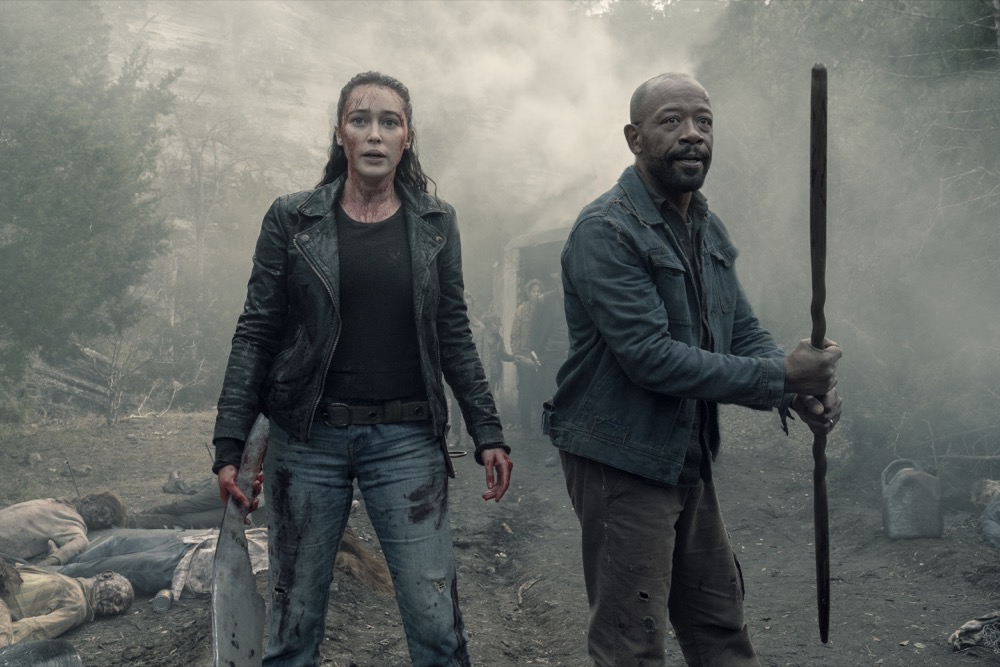 Alicia (Alycia Debnam-Carey) and Morgan (Lennie James) in Fear the Walking Dead's Season 5 Premiere episode. Photo Credit: Ryan Green/AMC.
Karen David was born in Shillong, India, raised in Toronto, and spent time in the UK before heading to Berklee to study gospel and jazz. She then studied acting in London, appeared in the original West End cast of Mamma Mia!, had a hit song in Austria and Switzerland, and is active with several charities (she even recorded a charity Christmas album in 2010 to raise money for a homeless shelter!)
Among her impressive TV/film/vide game voiceover resume, most fans will recognize David from her roles on "Galavant," "Once Upon A Time," and "Legacies." Learn more about this renaissance quadrulple-threat actress/singer/songwriter/philanthropist by following her on Twitter and checking out this interview she did with Space back in 2016 (below). Karen, we're thrilled to have you join the Fear family!
---
Fear the Walking Dead's fourth season is now available on Blu-ray/DVD and will soon be available to binge on Hulu!