Richard Dawkins once said, "A delusion is something that people believe in despite a total lack of evidence." Well that conclusion won't be relevant to this article because we have evidence that Fear the Walking Dead's Daniel Salazar is, in fact, alive. Don't believe us? Well then try on this quote for size, "He is alive and out there..the details surrounding that are something that we're still keeping under wraps." That's Fear showrunner Andrew Chambliss speaking with TV Line about the matter.
For a quick catch up, Fear the Walking Dead's former Salvadoran war solider-turned barber-turned escape artist Daniel (Rubén Blades) was on the dam when it exploded in the Season 3 Finale. Although that paints a grim fate for our hero, our other characters miraculously survived, so why not Daniel? After all, he did survive the plantation fire from Season 2. Chambliss recently told Entertainment Weekly, "There is a very good chance that he will appear in the Walking Dead universe…It's a very big world, and we will hint at what may have happened."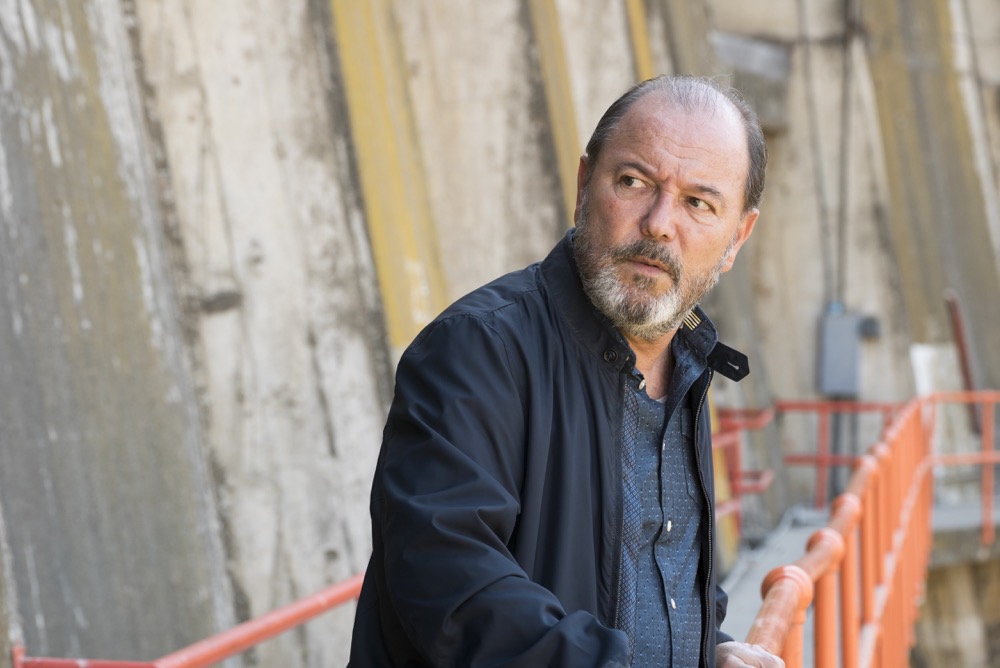 The Walking Dead universe could mean a lot of things: Daniel could show up later this season, somewhere in Virginia, or even as the last guy with the red machete! However it plays out, we definitely haven't seen the last of Daniel Salazar. Fear the Walking Dead airs on AMC Sundays at 9PM.