This week's Walking Dead remixed a major storyline from Issue 138 of the comics while adding a bunch of other fun twists. Here are the best comic comparisons to Episode 911.
---
Alpha's Arrival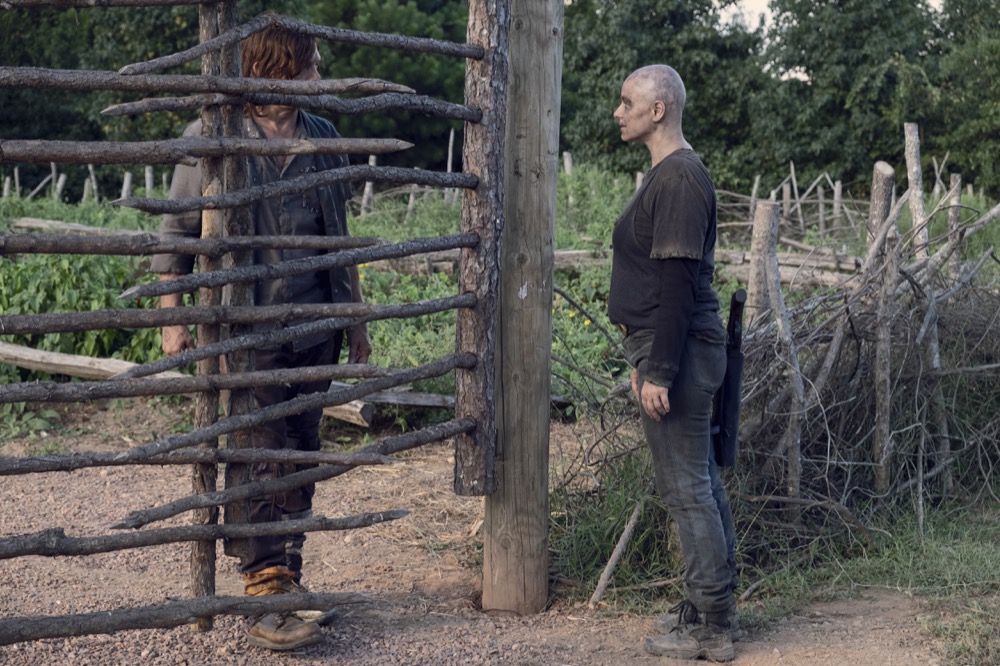 In the show, Alpha arrives at Hilltop and demands that Daryl and Tara give back Lydia. When they refuse, Alpha summons more Whisperers to join her, causing Daryl to come down and confront her face-to-face. Alpha then reveals Alden and Luke are tied up as hostages! Daryl's forced to reluctantly agree to the trade. But when he tries to fetch Lydia, he discovers she and Henry are gone.
The main points of this story happen in Issue 138 of the comics, but in a MUCH shorter amount of time. Alpha arrives at Hilltop to greet Maggie (not Daryl) and ask for Lydia back in exchange for two of their own (Dante and Ken, not Alden and Luke). But unlike the show, Lydia doesn't escape and the trade gets completed almost immediately…but we'll get to that in a second.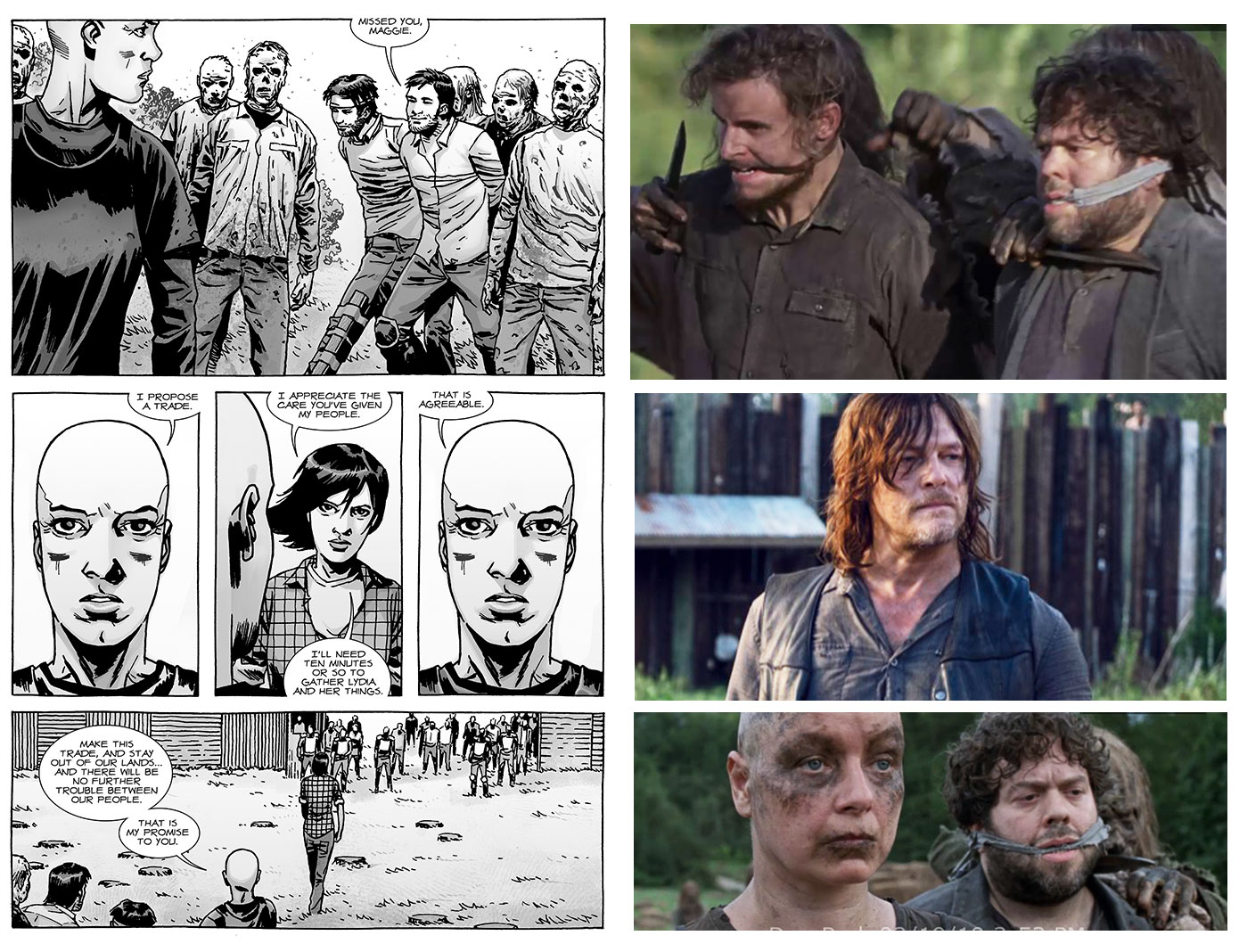 ---
The Kiss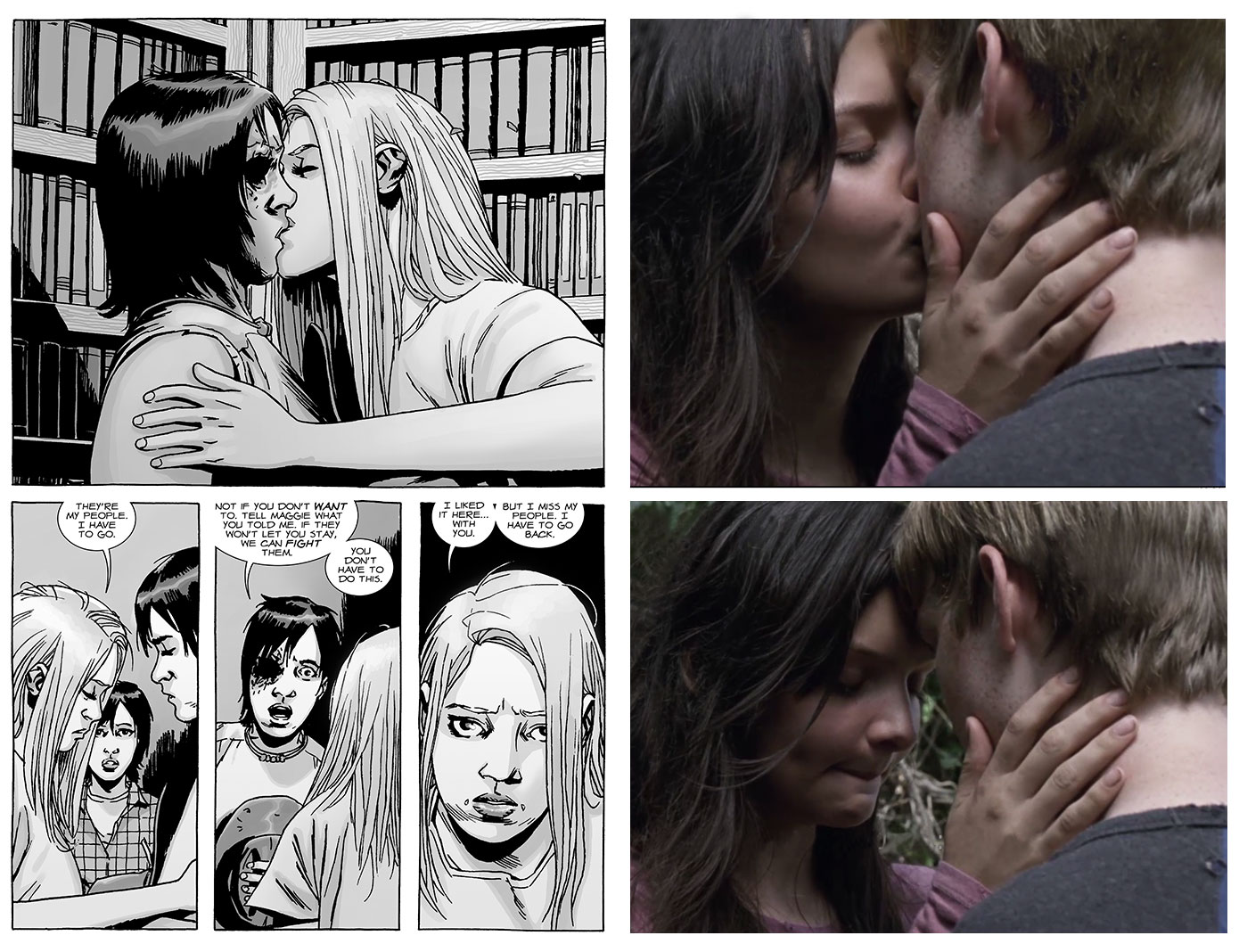 In the episode, Enid and Adeline track down Henry and Lydia to the Hilltop teen hideout and convince Lydia to return to her mother. Henry refuses but Lydia overhears them, realizes the stakes, and offers herself up. She kisses Henry and returns to Hilltop to make the trade. In the comics, Carl, not Henry, also refuses to give Lydia up to her abusive mother but she agrees to go and kisses Carl.
---
The Trade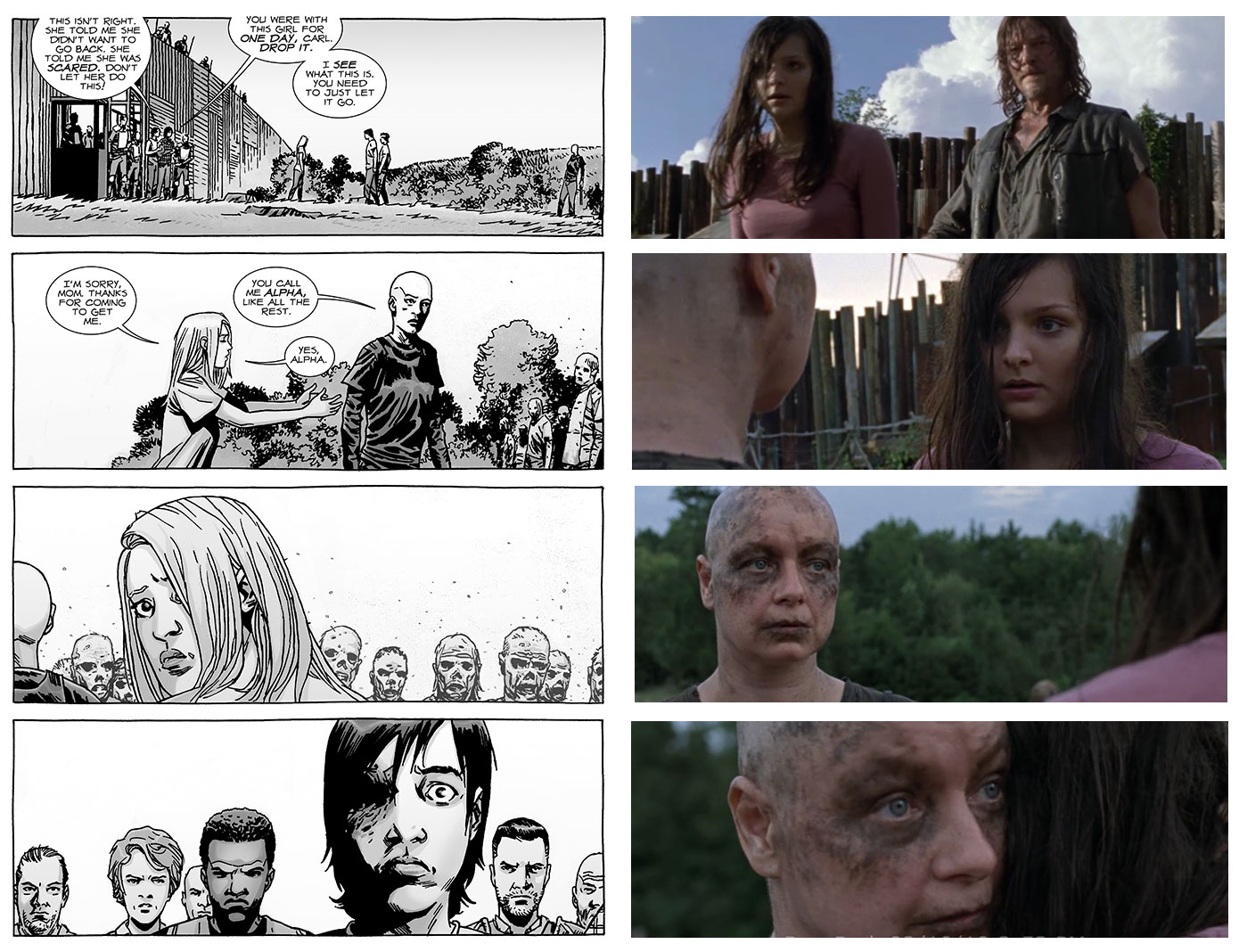 While Daryl and the gang search for these Henry and Lydia, Connie tries to save one of the Whisperer's babies from getting eaten by walkers. Thankfully Kelly, Tammy, and Earl help them get out alive. Enid greets Alden with a hug and Alpha greets Lydia with a slap across the face. Afterwards, Henry scolds Daryl for his decision but and escapes that night to follow Lydia, forcing Daryl to head out to find him. As we've mentioned, the trade is also made in the comics, but Alpha doesn't slap Lydia. She DOES, however, make her call her Alpha before leaving Hilltop. Like Henry, Carl leaves Hilltop to find Lydia shortly afterwards. And instead of Addie (who's exclusive to the show), it's Sophia who tells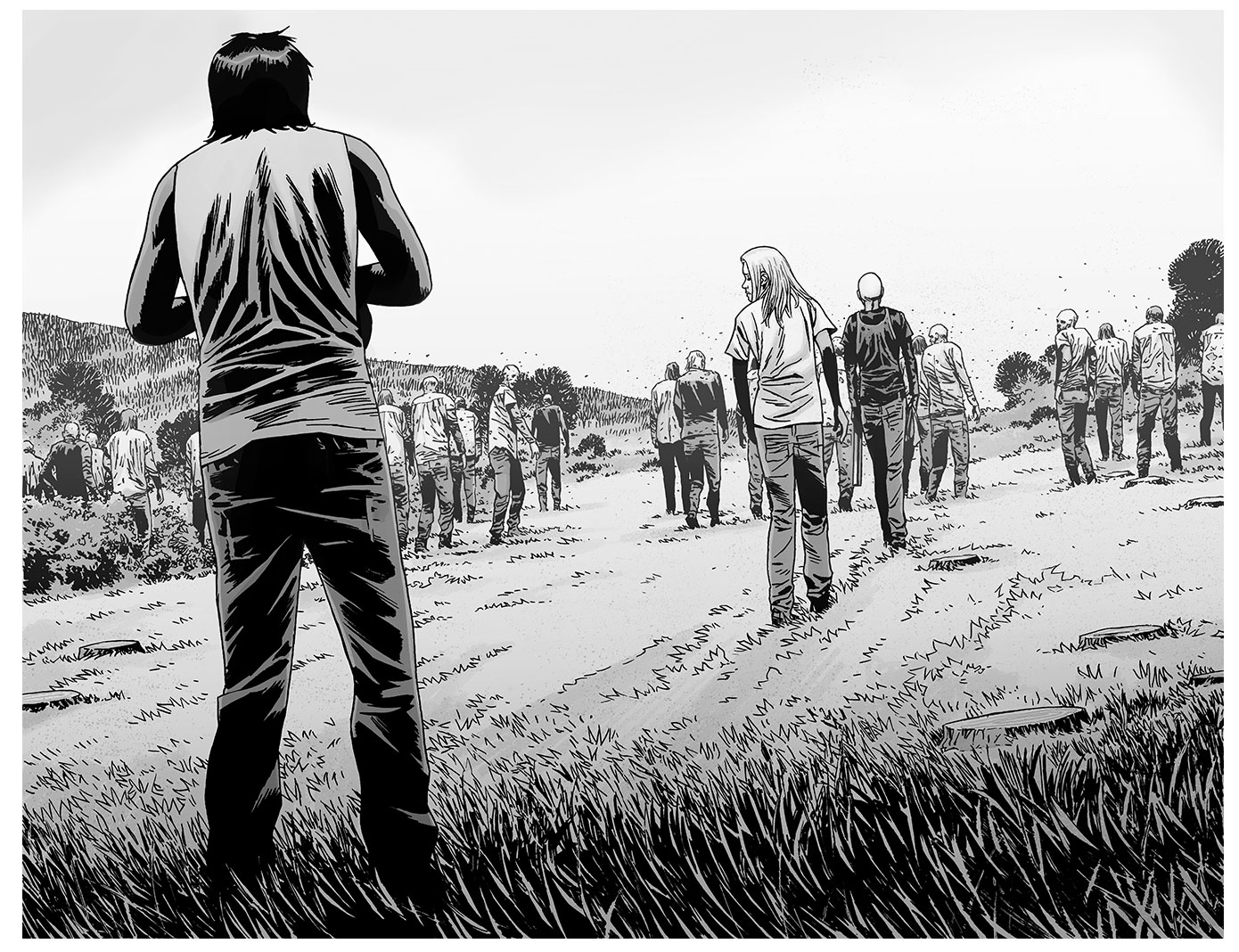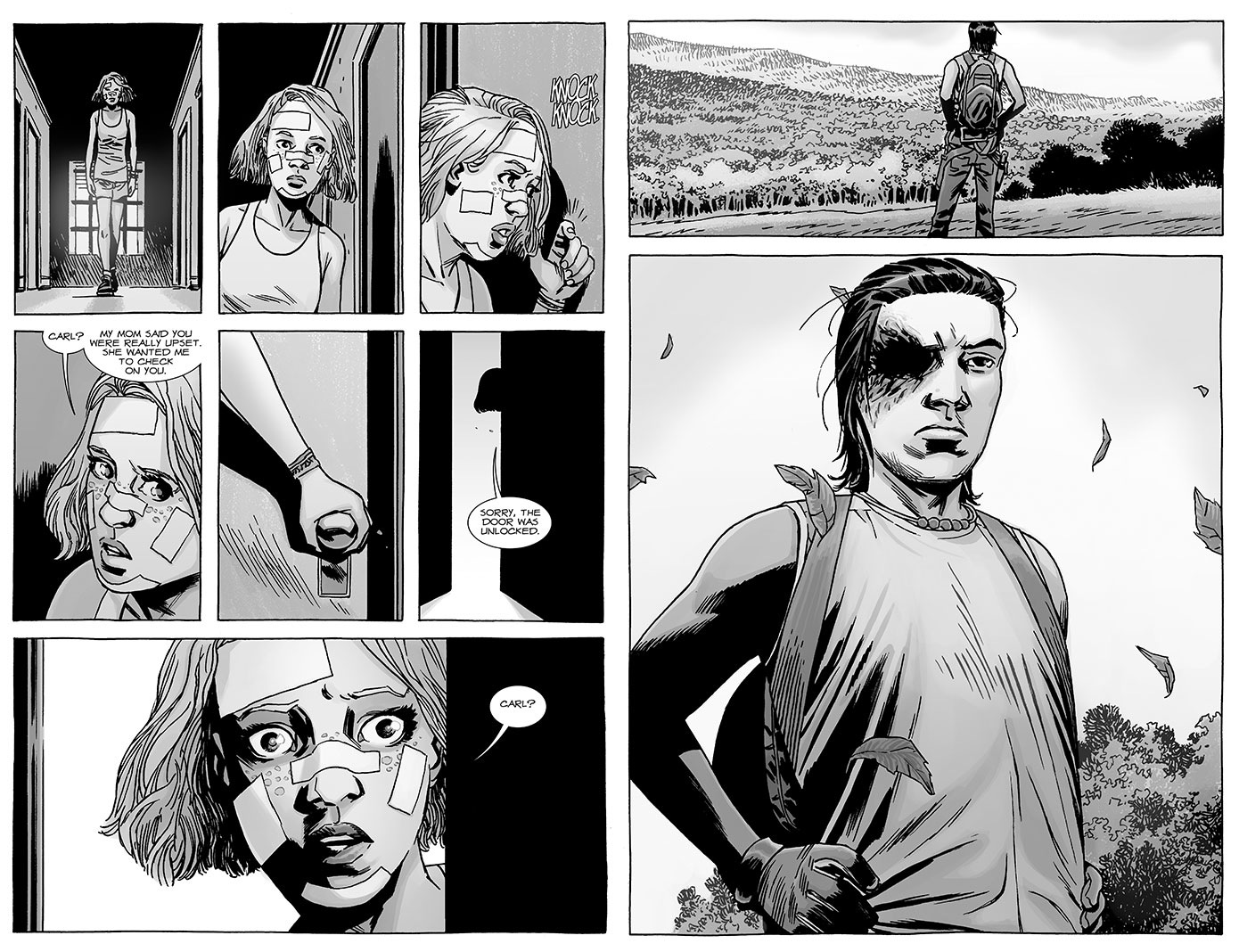 ---
What Didn't Happen In The Comics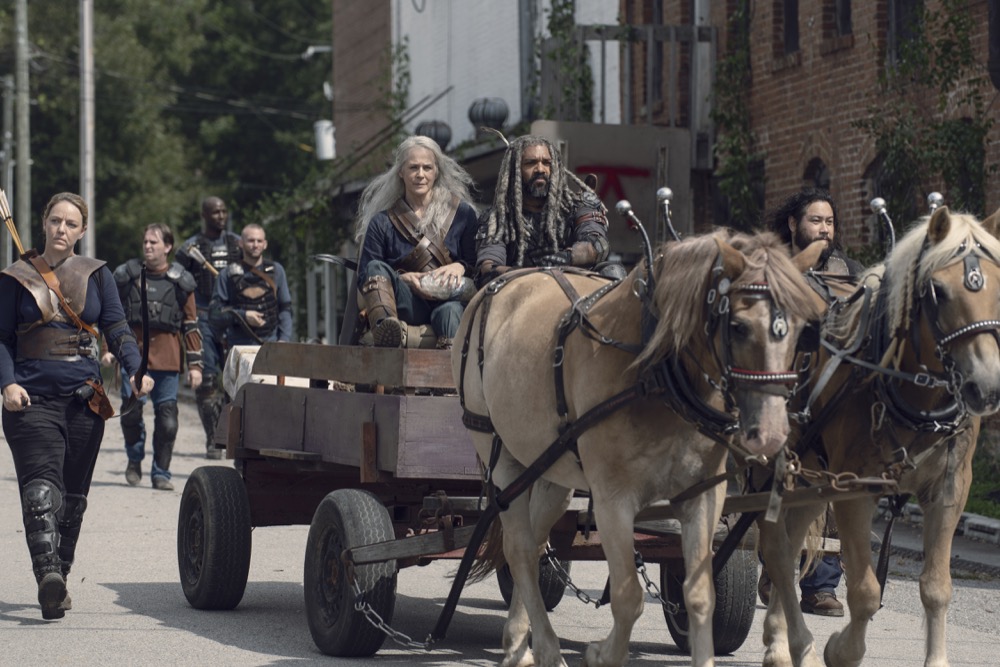 The pre-time jump flashbacks with Ezekiel, the community charter, Zeke and Carol's mission to get a projector bulb, that weird insignia on the street sign, and the Whisperer baby were stories exclusive to the show. Also – Tara, Alden, Adeline, and Jerry only appear on TV…and in the comics Jesus is still alive, Maggie, Rick, and Carl are still around, and Carol died back in the prison. Other than that – the major points of the show came straight out of the source material!
---
That wraps up our comic comparisons for The Walking Dead Season 9 Episode 11! What were your favorite moments remixed from the comics? Tell us in our comments and catch us next week!