Hey there, Skybounders! We've got one comic for you this week but it's a big one! This week we have the final issue of SLOTS! SLOTS #6 sees the conclusion of Dan Panoisian's epic series. Does Stanley Dance have enough luck to make everything right again? You'll have to read and find out.
Check out a three page preview below. Make sure to grab SLOTS #6 at your local comic shop this Wednesday and have a great week everyone!
---
SLOTS #6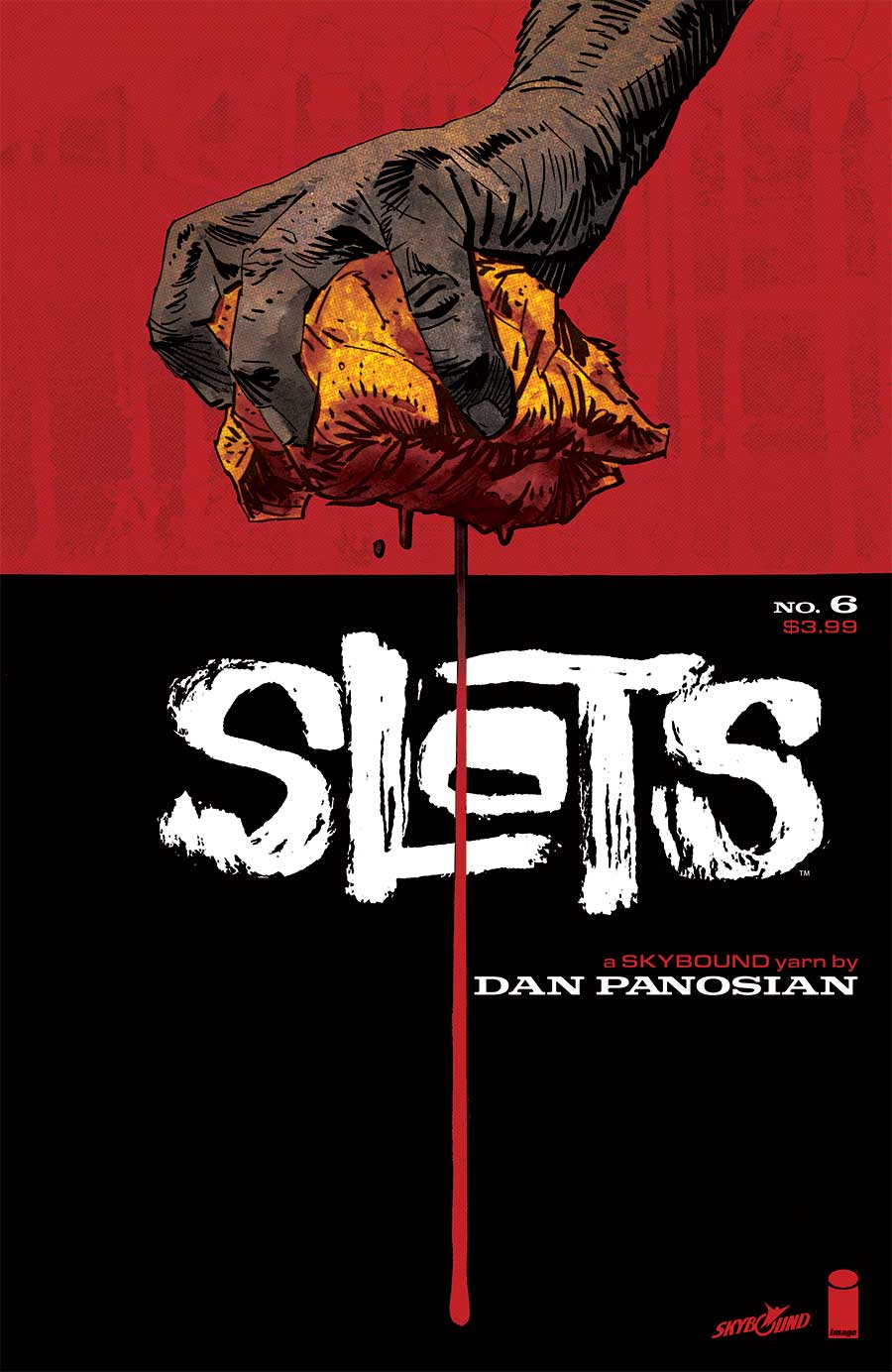 STORY/ART/COVER: DAN PANOSIAN
MARCH 14
32 PAGES | Full Color | Mature | $3.99
END OF ARC
Les and Lucy, Mercy and Tess… now that everyone's put their cards of the table, Stanley Dance has the fight of his career ahead of him. The odds are against him? Hell, he wouldn't want it any other way.