It's Kirkmania this week as new issues of OBLIVION SONG and OUTCAST by KIRKMAN & AZACETA hit your closest spinner rack! Every issue of this first arc of OBLIVION SONG expands this new world and adds twists and intrigue to the characters. What will the third issue reveal? And OUTCAST is going stronger than ever, as we build to an ever larger confrontation. This isn't just Kyle vs a possessed kid anymore, folks. Get thee to a comic shop and pick these books up!
---
OBLIVION SONG BY KIRKMAN & DE FELICI #3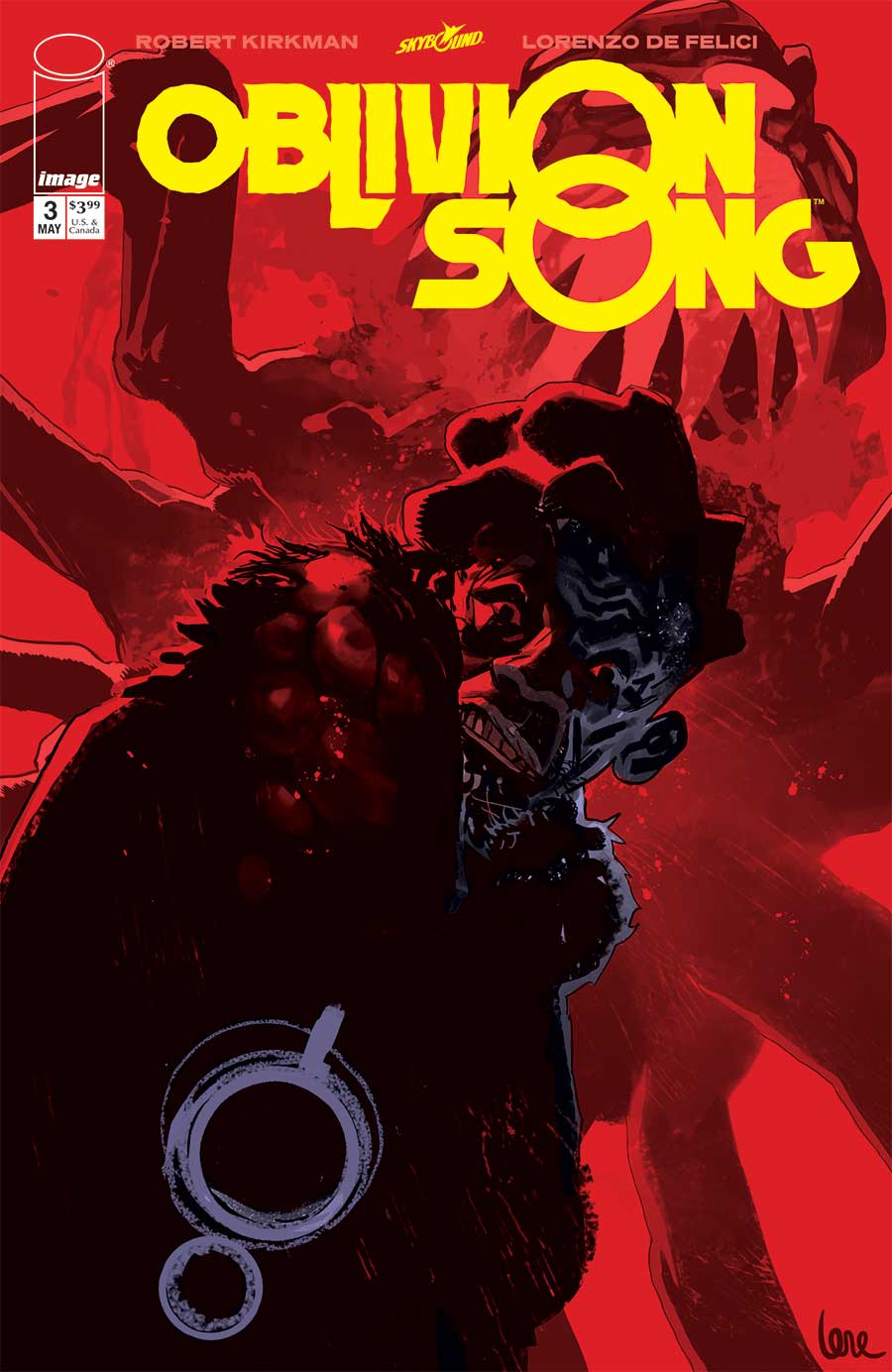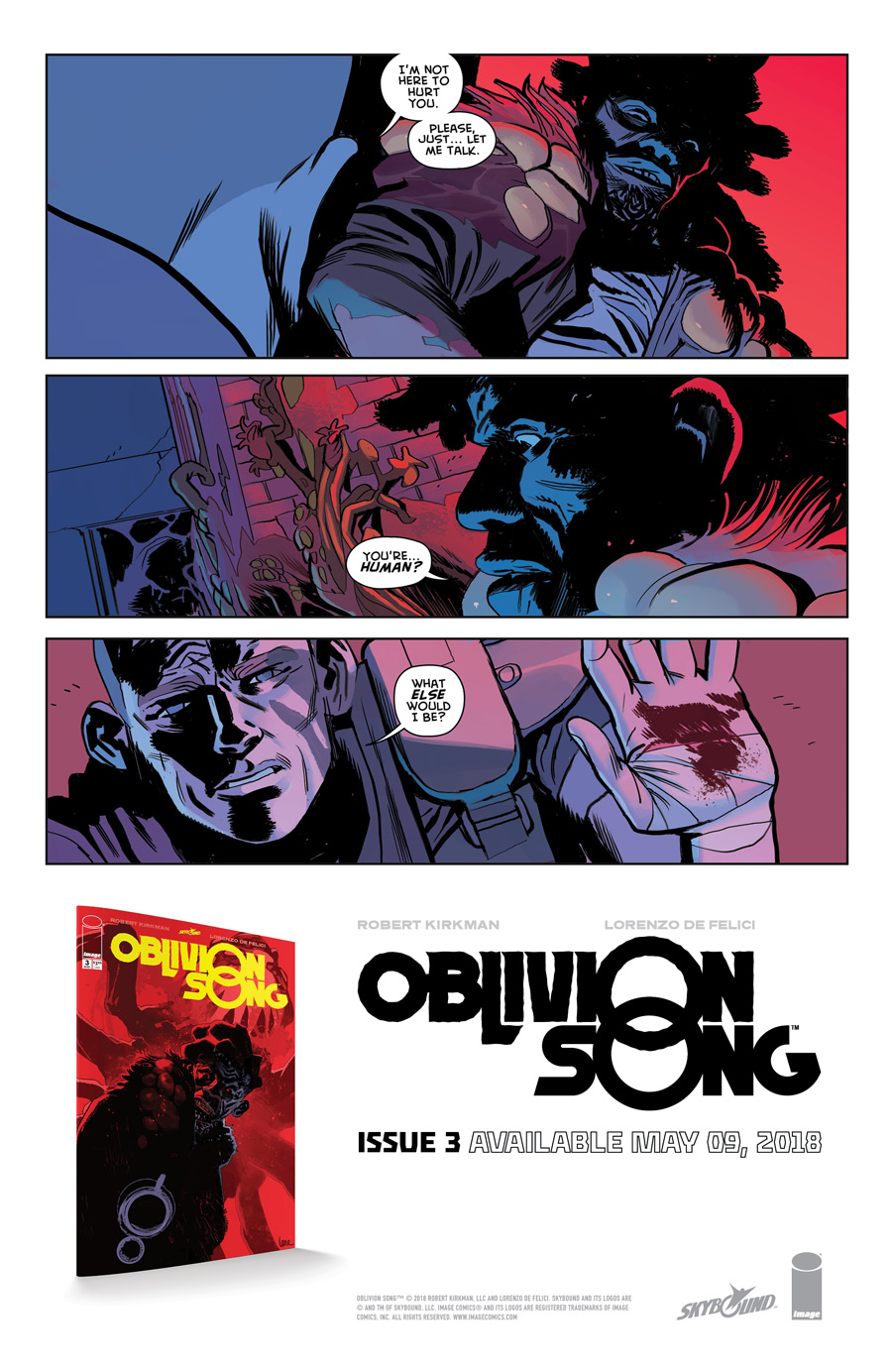 STORY: ROBERT KIRKMAN
ART: LORENZO DE FELICI & ANNALISA LEONI
COVER: LORENZO DE FELICI
32 PAGES | Full Color | Mature | $3.99
Nathan Cole finds out that some of the people stranded in Oblivion don't want to leave and will fight to the death in order to stay.
OUTCAST BY KIRKMAN & AZACETA #35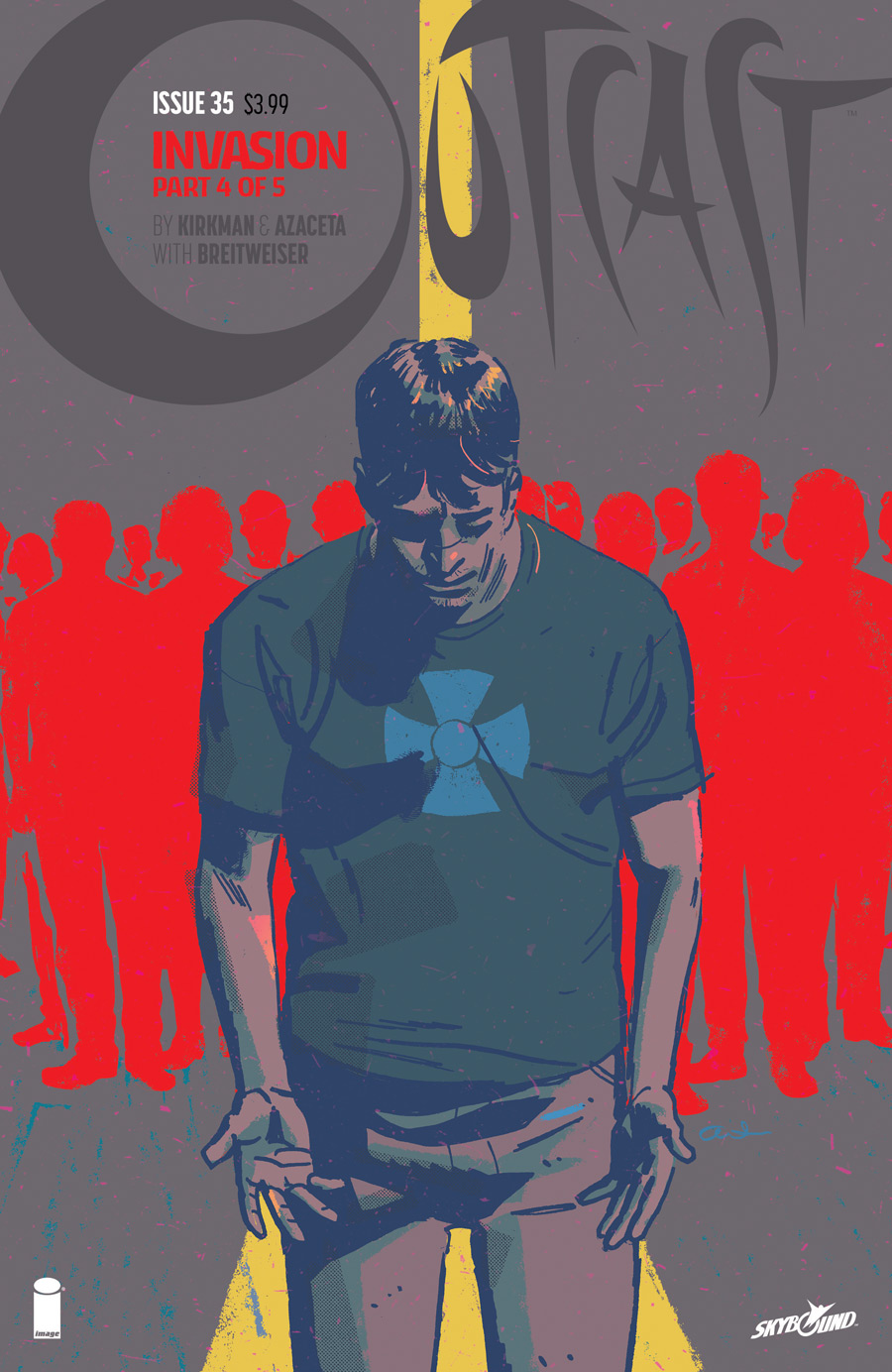 STORY: ROBERT KIRKMAN
ART / COVER: PAUL AZACETA & ELIZABETH BREITWEISER
32 PAGES | Full Color | Mature | $3.99
INVASION PART 4 OF 5
Kyle never thought it would come to this. There was nothing that could prepare him. A line is crossed… and there will be no going back from here.