The road to Alexandria begins! We've updated our Walking Dead Power Rankings following Issue 179, where our characters either spoke up, stayed behind, or trudged ahead.
---
1. Pamela
Great, another leader calling a place they don't respect a shit hole. Pamela may not be as pleasant as she thinks she is, but she still runs a massive community that could just as massively help or hurt Alexandria. That sort of power keeps her solidly at the top.
---
2. Rick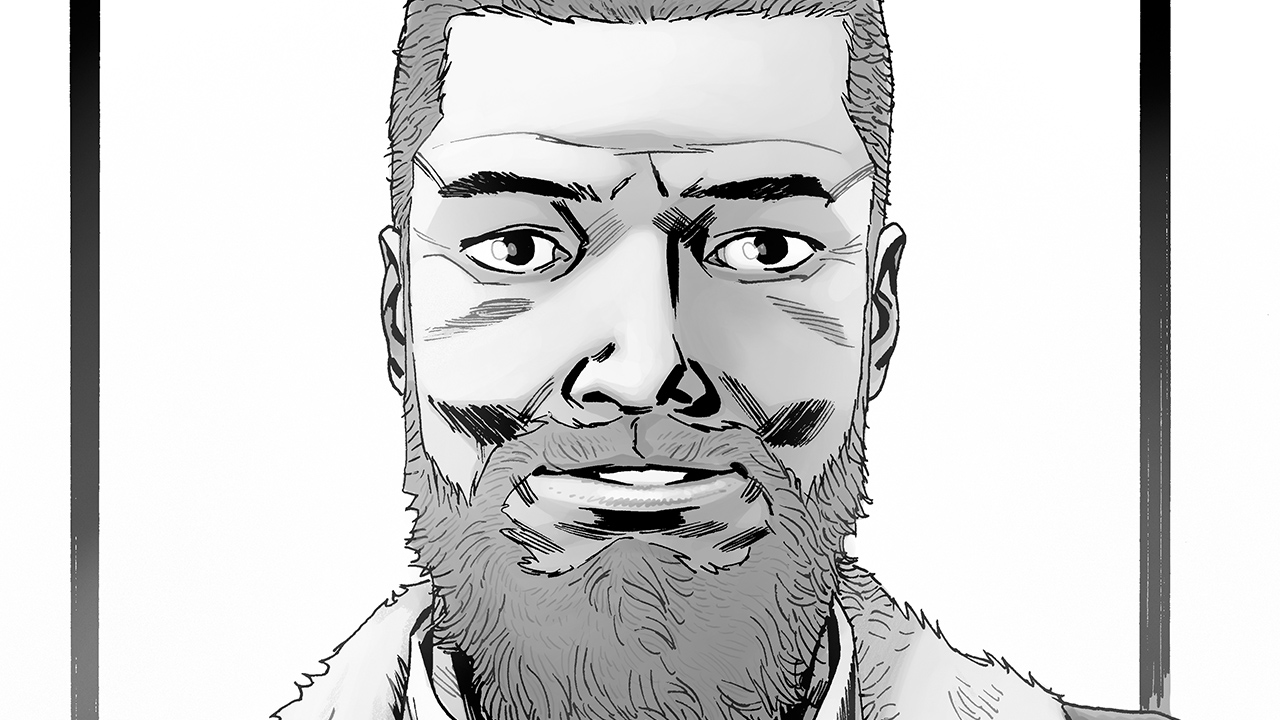 Rick wasn't featured in this issue but he still holds a lot of the cards in the impending meet-up with Pamela. Expect to see much more of him in the next issue.
---
3. Maggie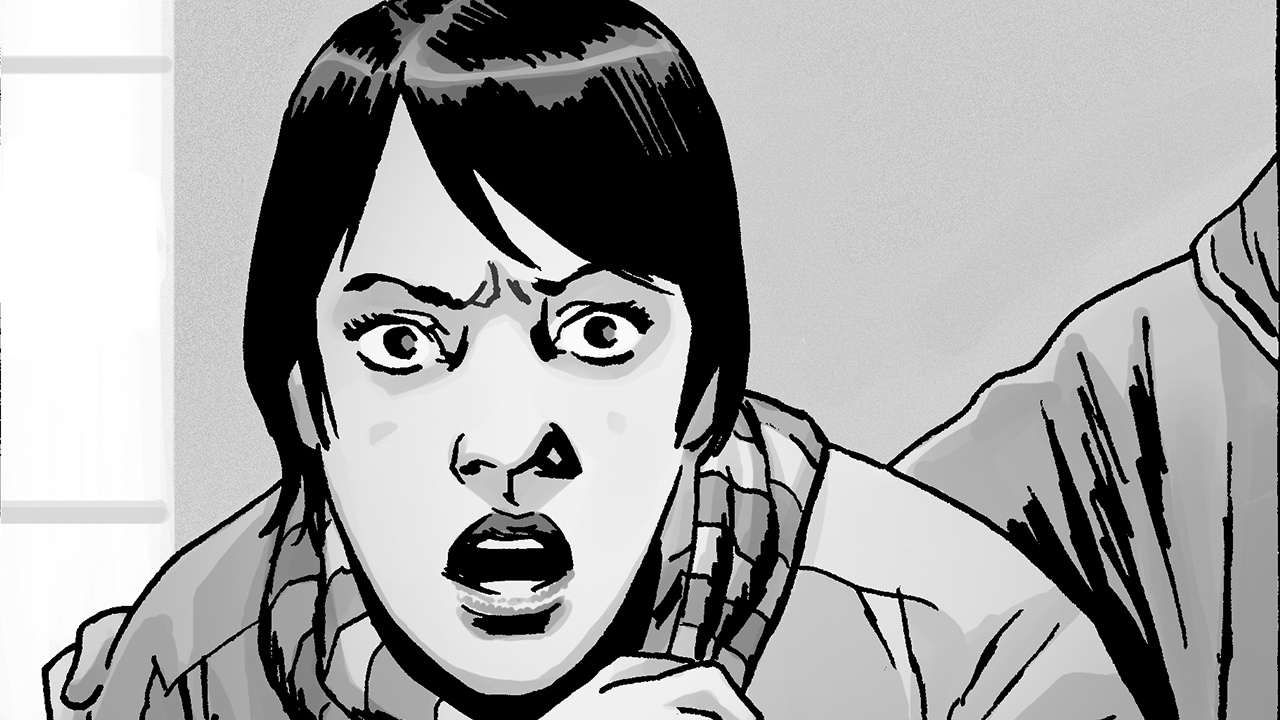 Similar to Rick, Maggie also holds a lot of power as a community leader, and should remain in the top 3 of the rankings.
---
4. Eugene (+5)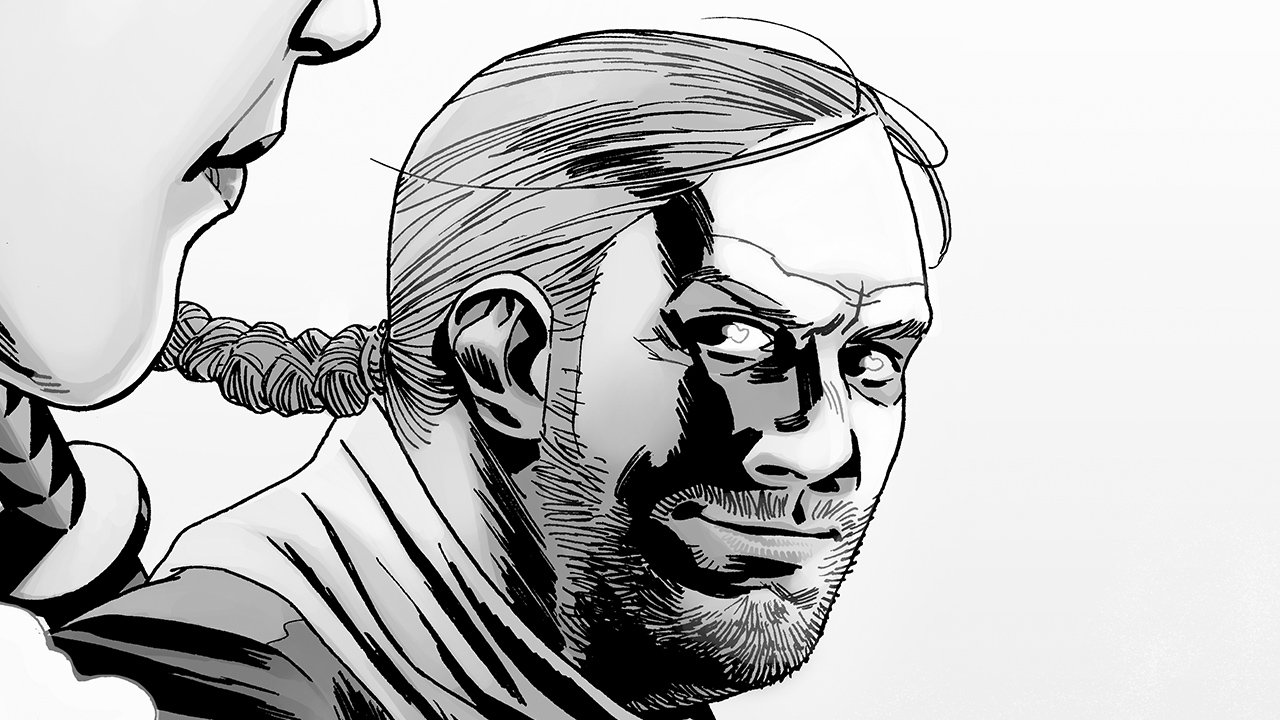 Michonne surprisingly passed the torch/katana to Eugene to carry in her stead. Over time Eugene has gained more power and respect among the Walking Dead's heavy hitters, so his power status now reflects that.
---
5. Michonne (-1)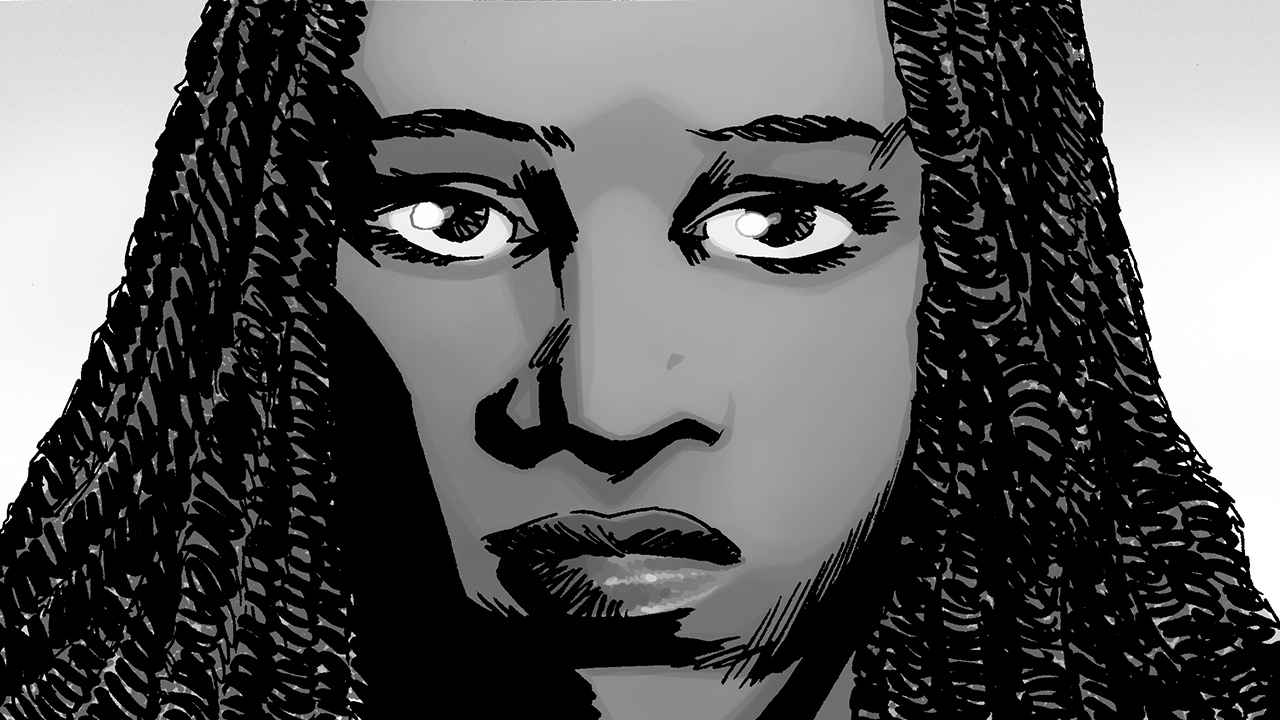 Since Michonne is staying behind and relinquishing her katana she's relinquishing a spot on the list. But don't worry, just because she's not joining Eugene and the rest on the ride back doesn't mean her story is over. We have MUCH more Michonne story to tell in the coming issues…
---
6. Officer Mercer (+1)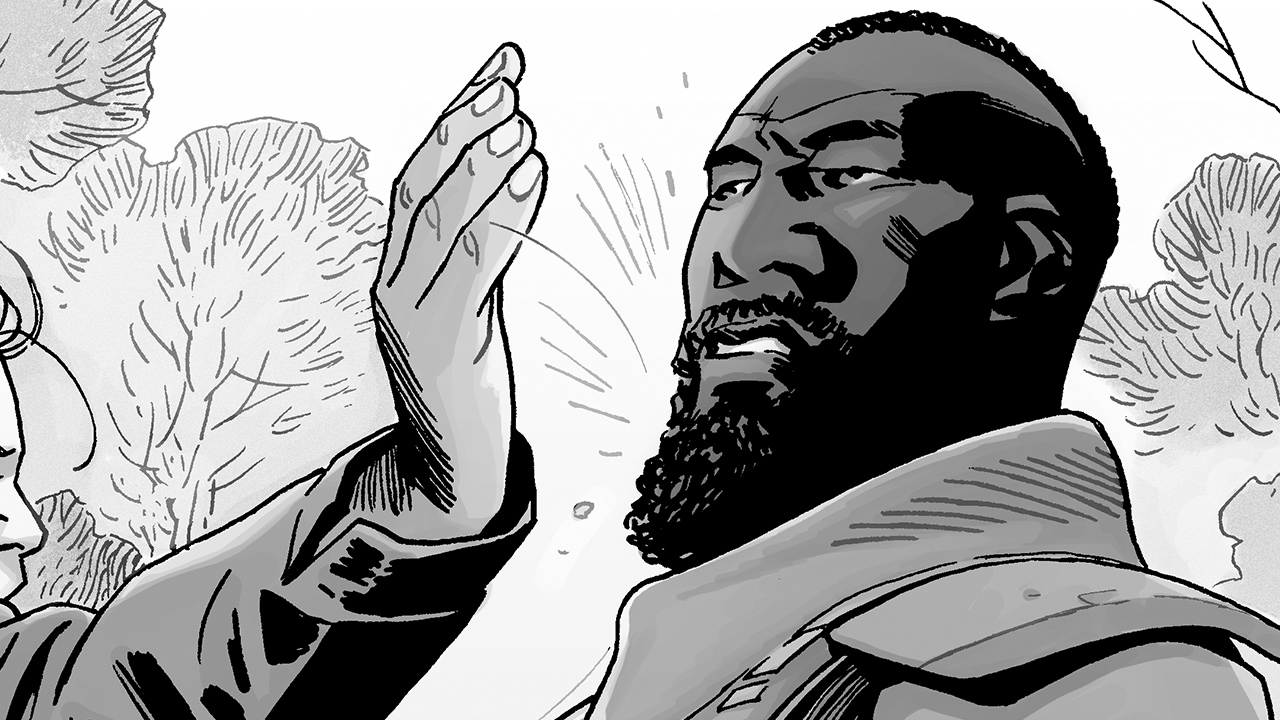 Despite Sebastian's disrespect, Mercer now leads the army to Alexandria as Pamela's top brute. That deserves a slight rise up the rankings.
---
7. Sebastian (-1)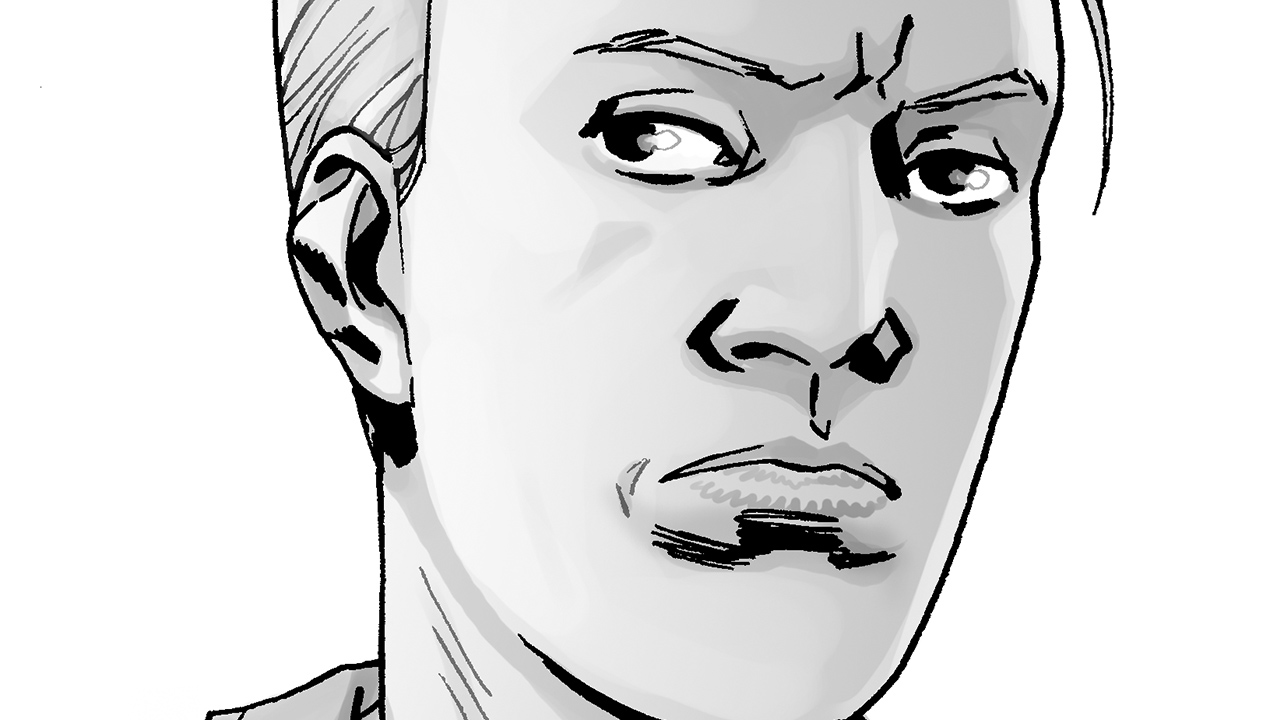 Since Sebastian is staying behind we're dropping him down a spot. Also, f this guy.
---
8. Lance (-3)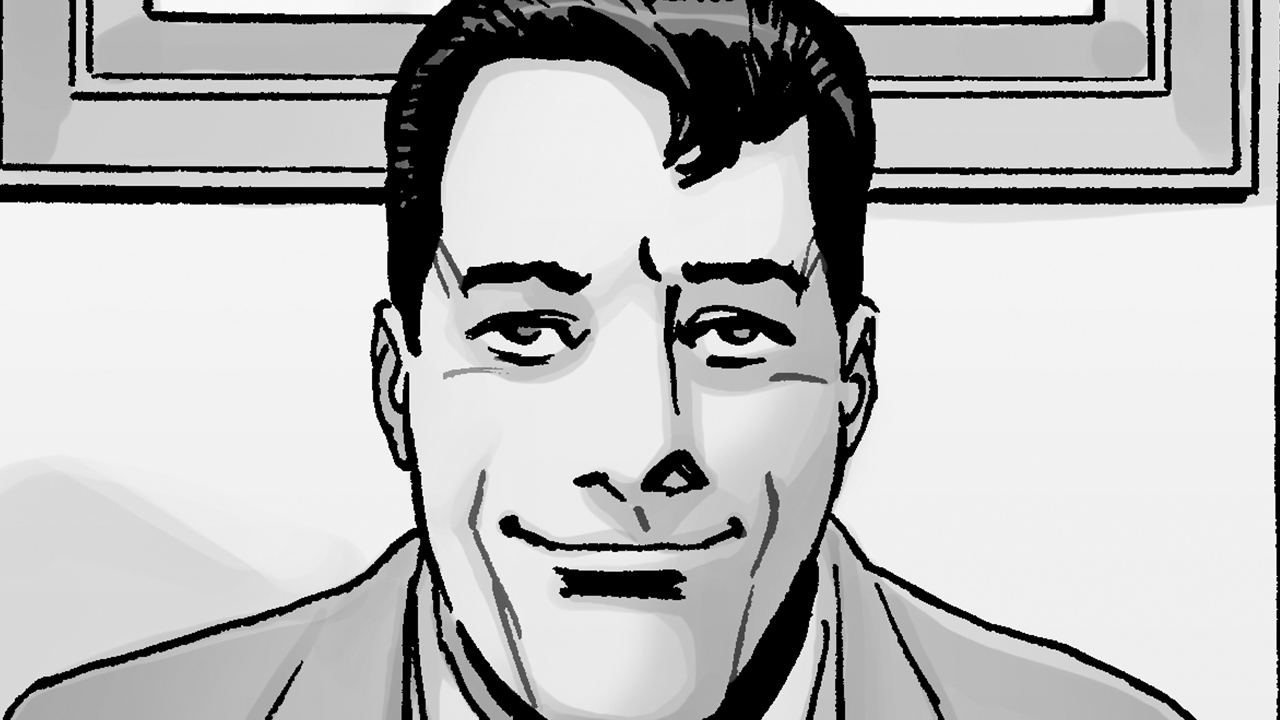 Lance is only falling because his role just isn't as important as the people above him. But don't count him out completely, he did convince Michonne to stay at the Commonwealth.
---
9. Magna (+3)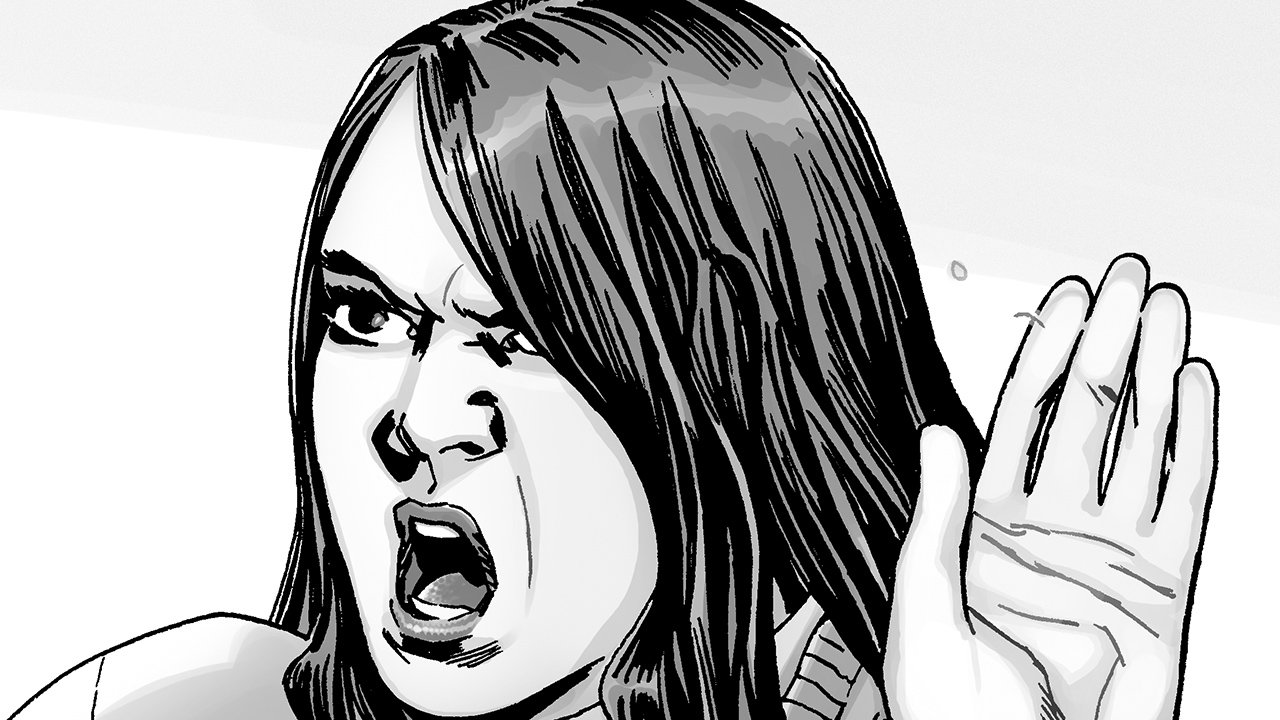 Magna stepped up this issue by calling BS on the dates class system the Commonwealth has implemented. Easy for Michonne to be on board with it, but we need more people like Magna to look at Michonne and say, "Oh really, Michonne? You're a lawyer who will be in the upper 1% and are totally fine with a class system? Cool."
---
10. Princess (-2)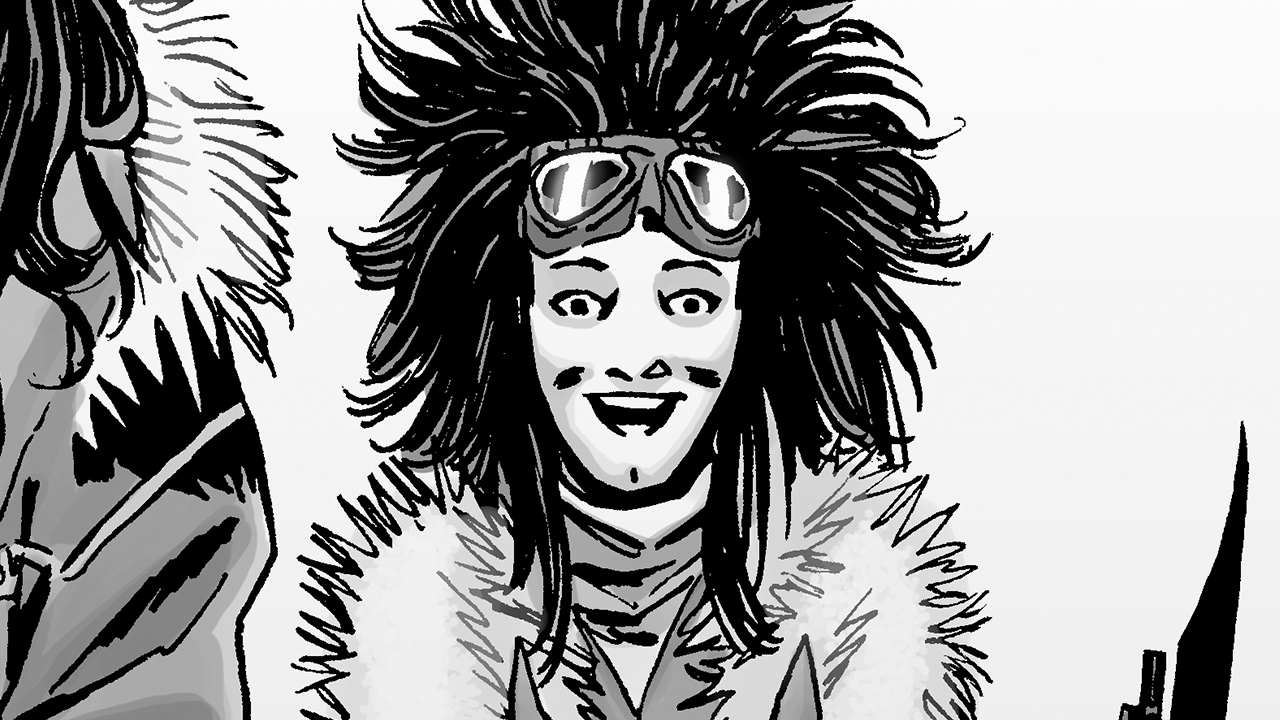 Princess is only getting bumped because the other characters are moving up. Seeing her and Rick in the same panel together will be fun.
---
11. Yumiko (+2)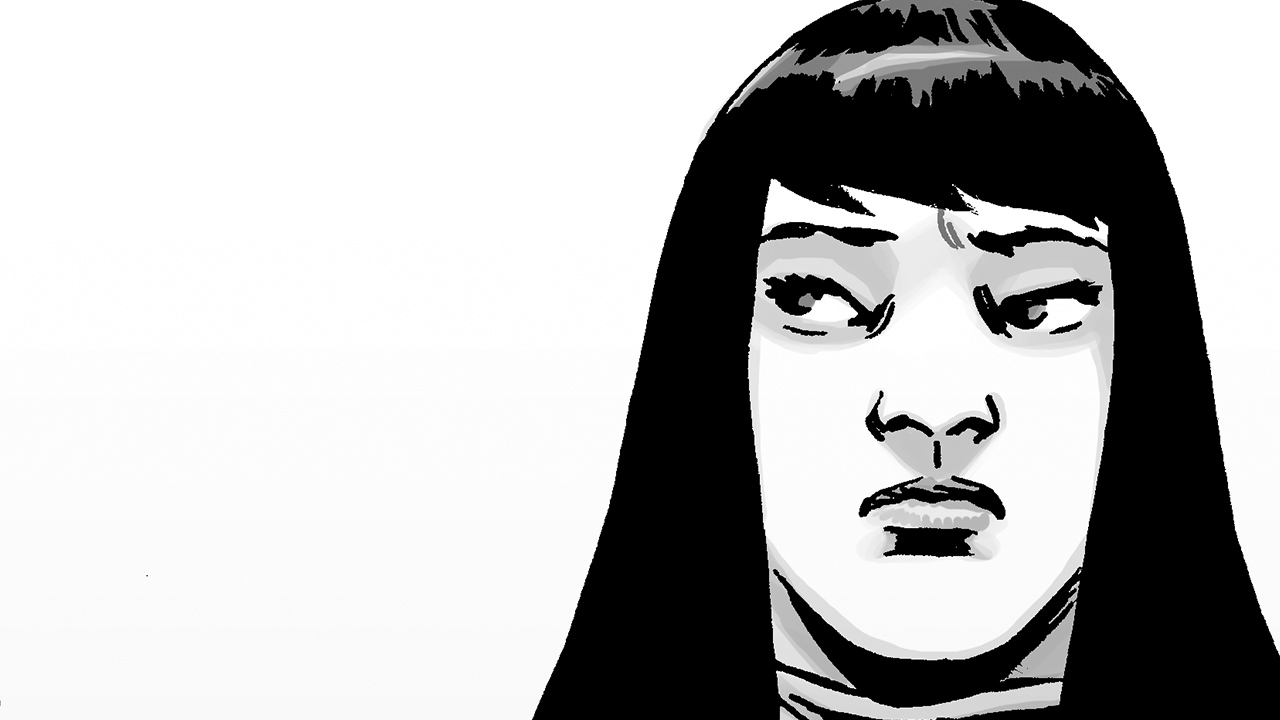 Yumiko is getting bumped because of her role in the journey back East to Alexandria.
---
12. Siddiq (-2)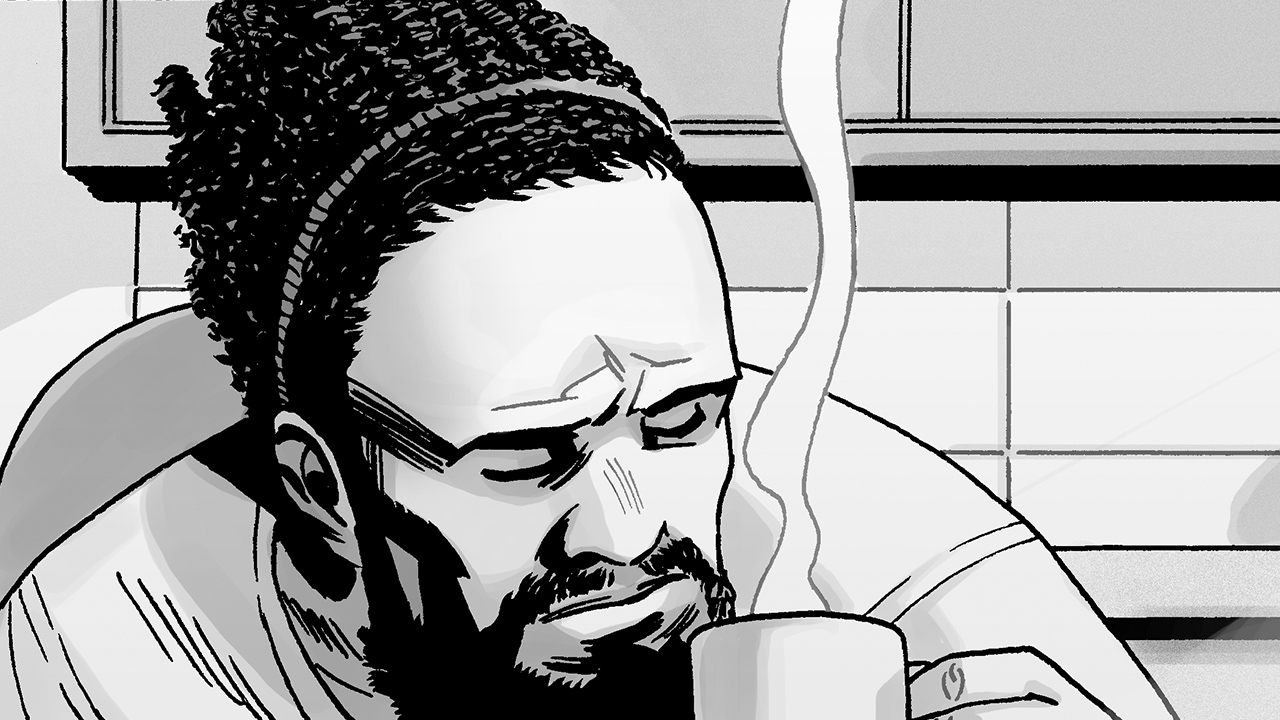 Now that Siddiq has surrendered his information about Mercer, he doesn't really have any more cards to play. Because of that, we're dropping him down a couple spots.
---
13. Elodie (+1)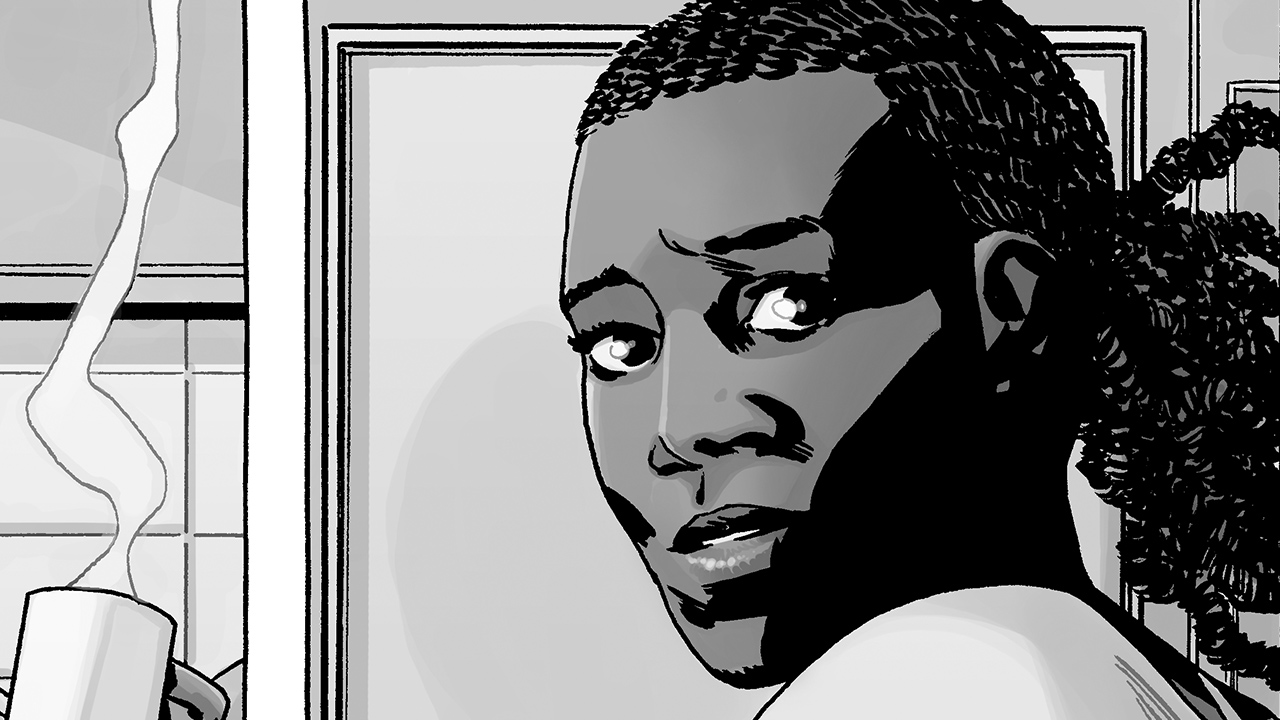 Elodie and Michonne's relationship will continue to grow while the rest do business in Alexandria.
---
14. Carl (-3)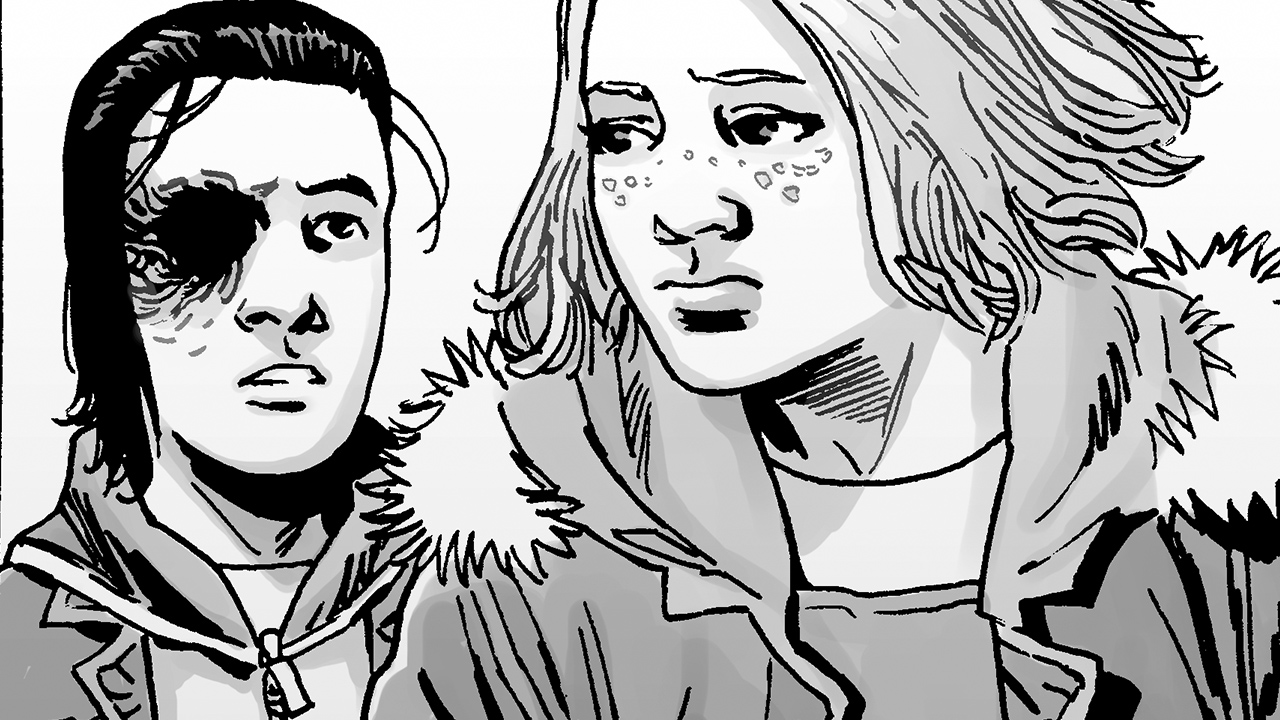 Carl has been pretty MIA during this story arc, and his standings reflect that.
---
15. Jesus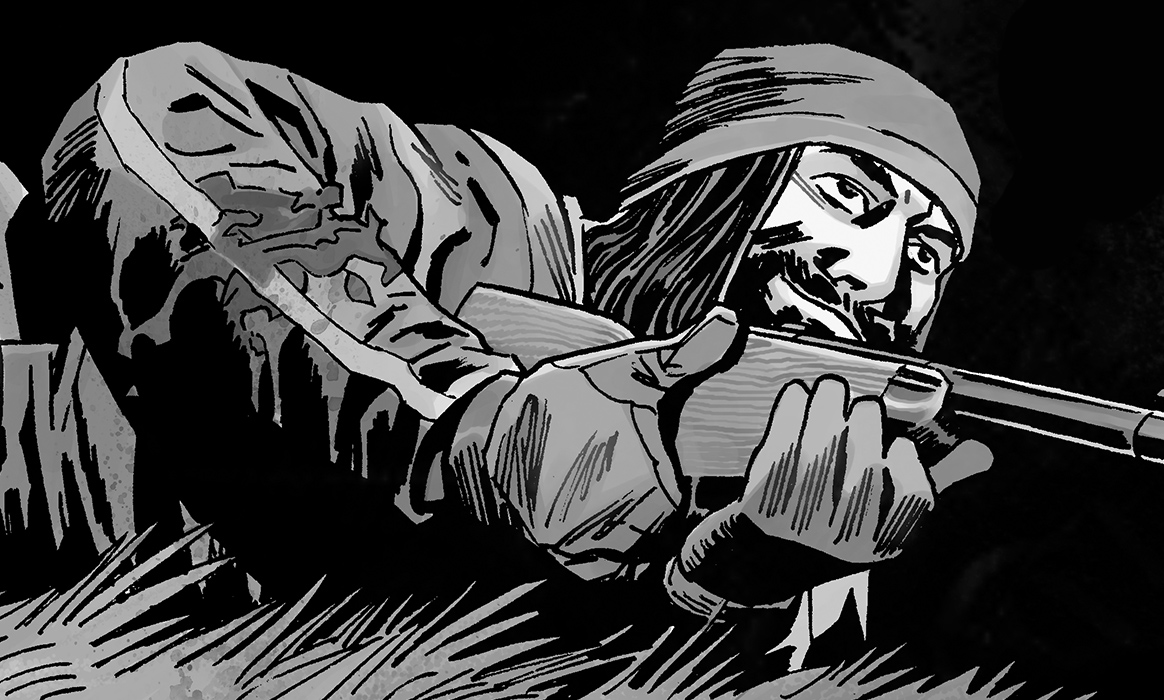 Like Carl, Jesus also hasn't really been seen since Beta's murder, which seems like ages ago.
---
16. Aaron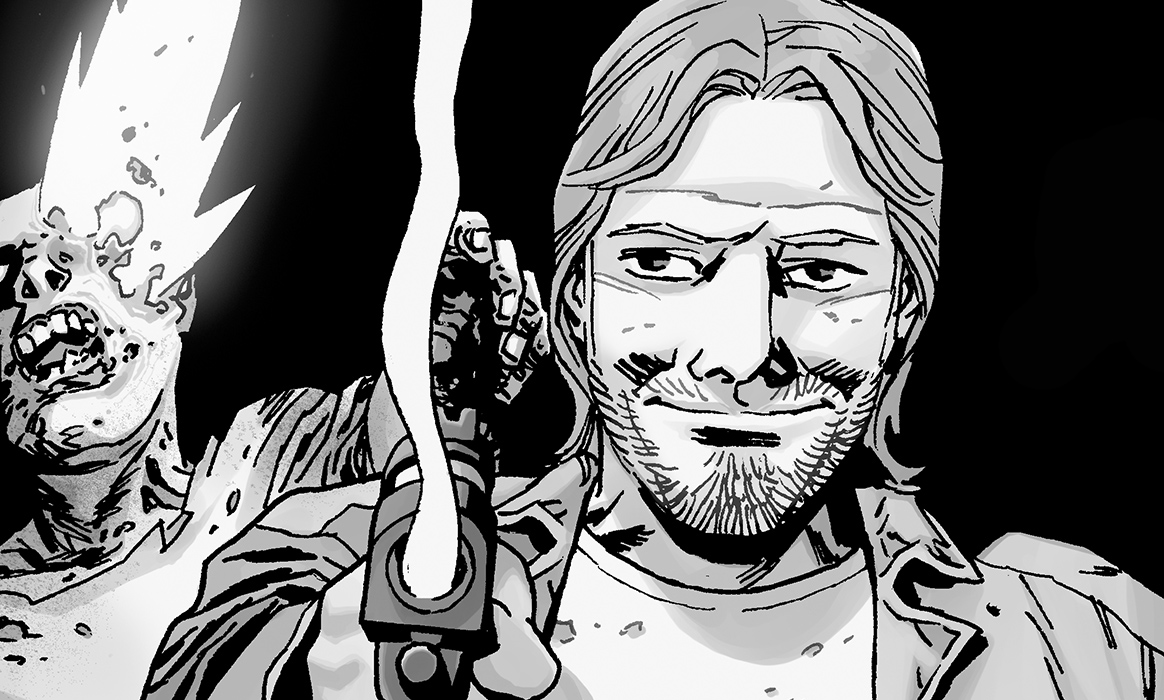 Ditto for Aaron, but expect to see both he and Jesus reappear in the next few issues.
---
17. Dante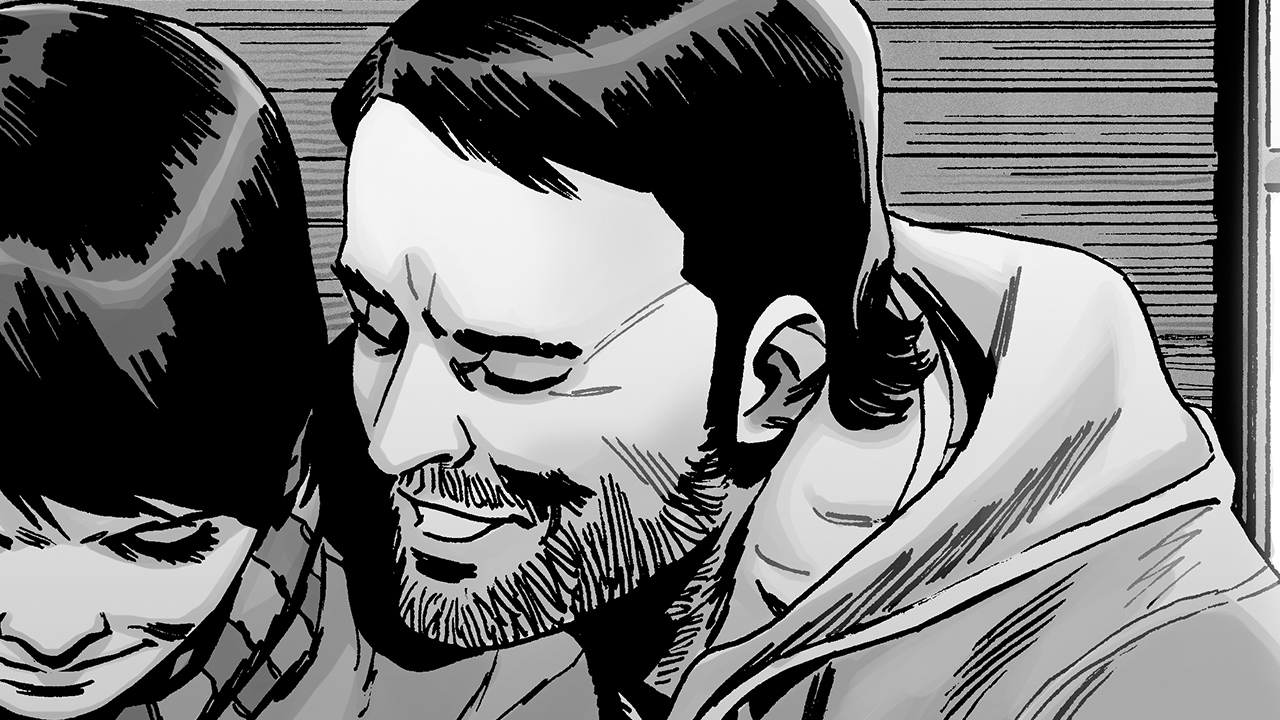 Dante only holds power because of his relationship with Maggie.
---
18. Sophia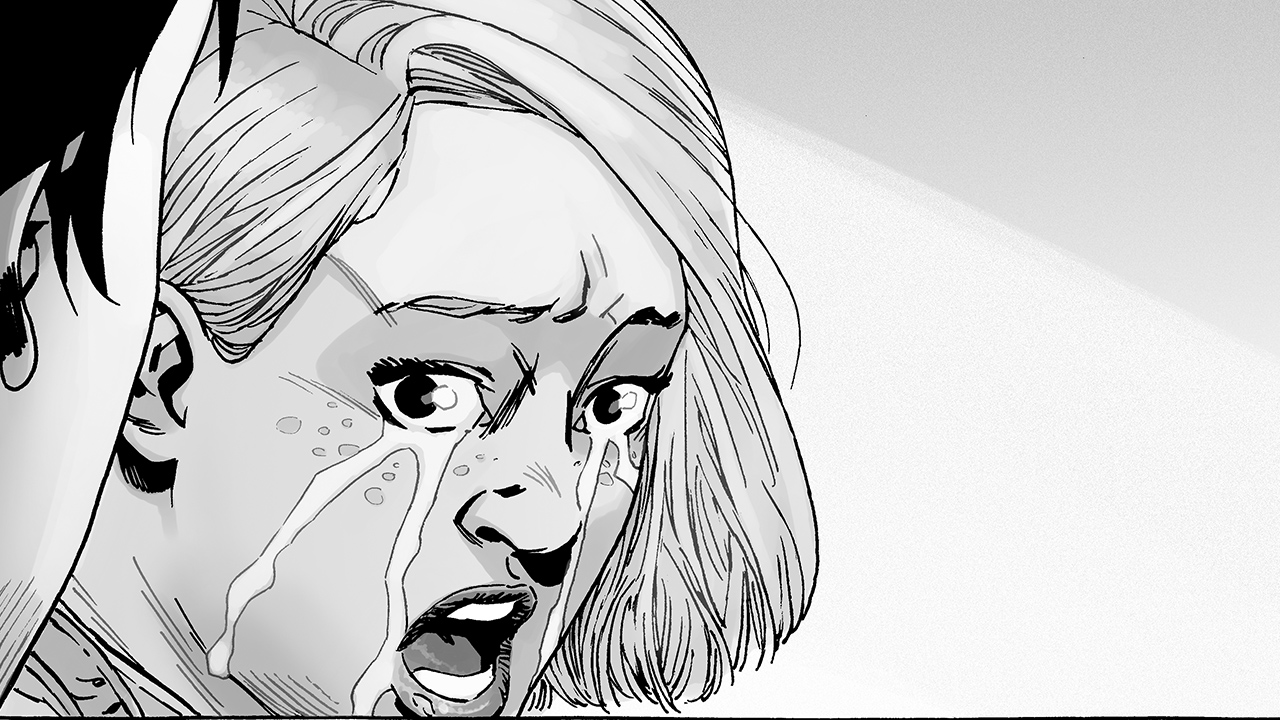 Similarly, Sophia also only holds power via her association with Maggie.
---
On the Bubble: Stephanie, Dwight, and Laura.
---
That wraps up this month's character Power Rankings for Issue 179! What did YOU think of the new list? Let us know in the comments!