It's the holiday season and YOU need gift ideas. Thankfully, we've compiled this helpful list of Walking-Dead related gifts for you OR the TWD fan in YOUR life! From shirts to comics to crossbows, we have it all. So instead of murdering your mailman and gluing googly eyes to his intestines a 'fun gag gift,' check out our OFFICIAL list below. Happy shopping!
BY the way: IF YOU WANT YOUR GIFT BY CHRISTMAS (USA-ONLY), ORDER NO LATER THAN DECEMBER 16th AND CHOOSE PRIORITY SHIPPING!
---
$15 & Under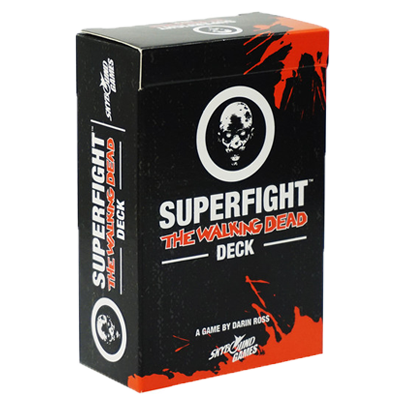 If you don't already know, Superfight is an endlessly exciting game that pits characters with special attributes AGAINST each other (like Harry Potter with laser eyes vs. Godzilla with wings…hence SUPER fight). NOW, they're offering a Walking Dead-themed deck that's perfect for ANY Walking Dead fan. It's cheap, fun, and makes an incredible stocking stuffer!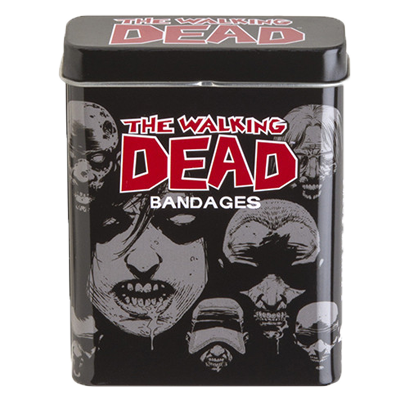 Patch up your stocking stuffing skills with these Walking Dead bandages! Have a small cut or a major bite injury on your lower abdomen? Then this is the gift for you! They'll even save you from the afterlife…probably.
---
$25 & Under
Clementine's Hat from The Walking Dead Telltale Games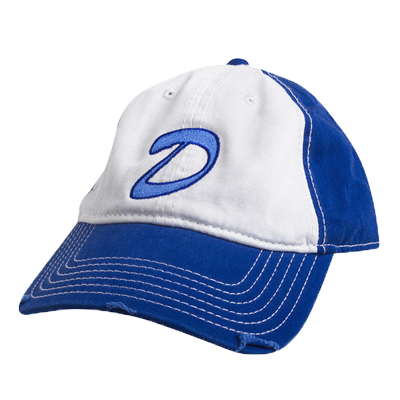 The Clementine hat is one of our BEST selling items at the cons. If you're a fan of The Walking Dead Telltale games (and hats!) then this one-of-a-kind Clem hat is PERFECT for you!
Carl's Science Dog Shirt (Men's & Women's)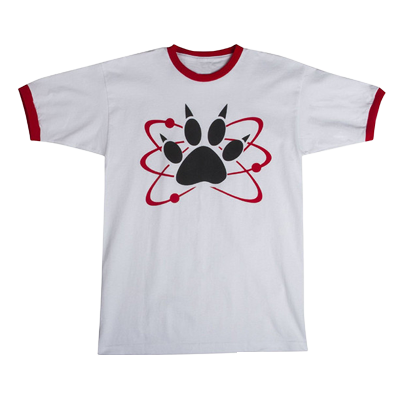 Remember this?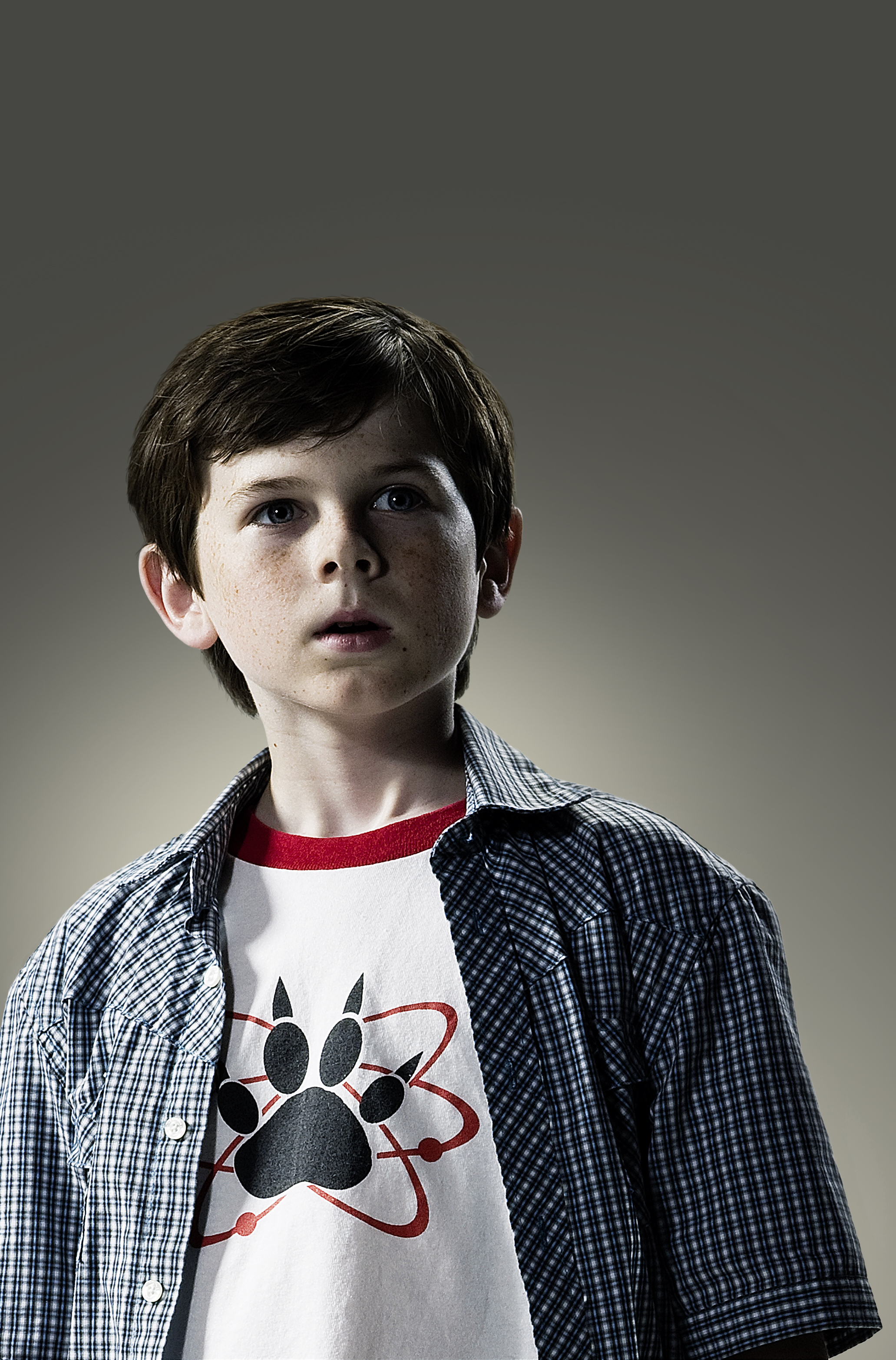 You can now OWN this Science Dog shirt! All you'll be missing is the hat and tub of pudding!
I Heart The Walking Dead Shirt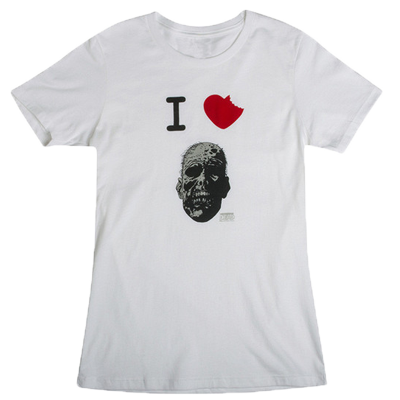 Forget New York or Huckabees, it's MUCH better to heart The Walking Dead. Show people how much you love it with this I Heart The Walking Dead shirt! If people stop you on the street and say they TOO like The Walking Dead, then boom! You just made a new friend!
---
$50 & Under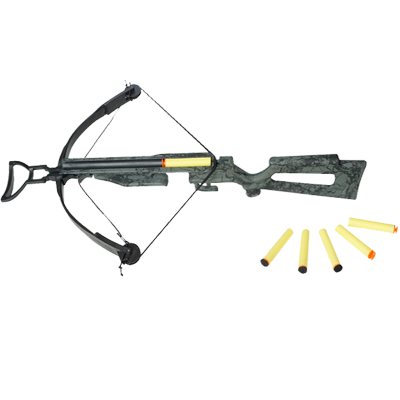 Whether you see this as Dwight's Crossbow or Daryl's, this baby means business. This amazing piece of dart-shooting weaponry fires darts over 60 feet a SECOND. Do you realize how many things you can do in a second? Not many! ANYONE would be thrilled to have one (PLUS everyone likes big presents).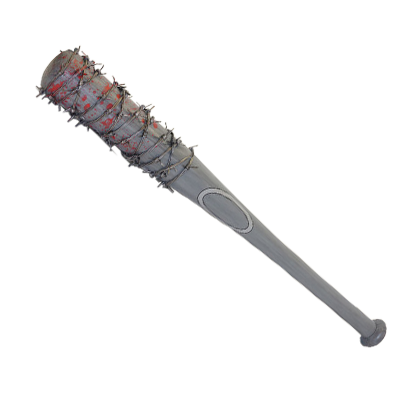 Show fans: As foreign as this may look to you, it will be VERY familiar soon. Comic fans: You've already been introduced to this frightening barbed piece of destruction. Get your OWN here before the show people catch on. (Walker guts sold separately).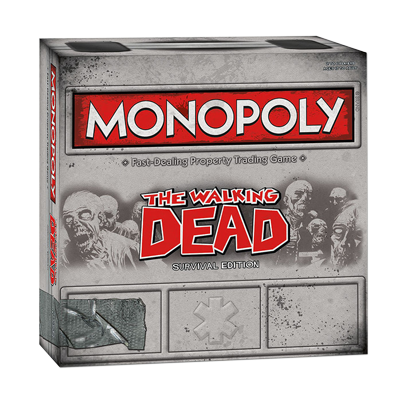 You haven't played high-stakes Monopoly until you've experienced our Walking Dead-themed Monopoly board. Complete with walkers, references, and guts…this game is PERFECT for the holidays. Put down your phones and get ready to eat your family. I mean play games.
---
$100 & Under
The Walking Dead Compendium 1 Hardcover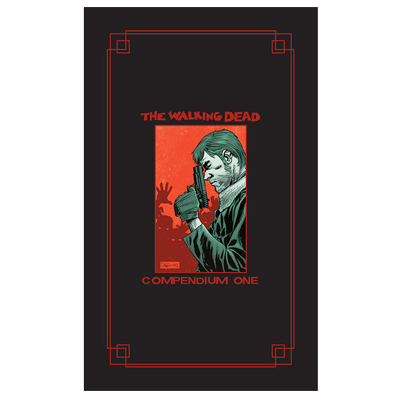 Are you a Walking Dead show fan who would LOVE to get into the comics? Look no further than this Hardcover edition of Compendium 1. It includes covers, colored art, AND makes an excellent collector's piece.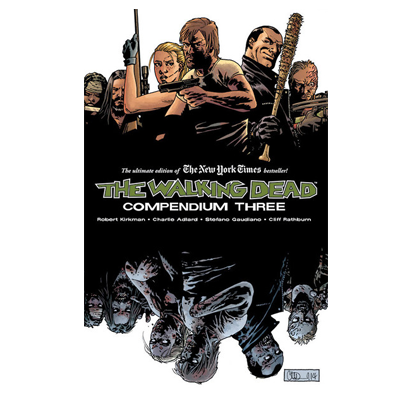 No one likes feeling lonely…ESPECIALLY your compendiums. Buy them a friend AND update your compendium series by grabbing the NEW Walking Dead Compendium 3. The new book includes the most dramatic stories of the series YET.
---
$100+
The Walking Dead Compendiums 1, 2, & Subsequent Volumes

Want the people close to you to read the ENTIRE series (so far) of The Walking Dead? Then take advantage of this bundle of Compendiums 1, 2, and the subsequent volumes to catch you up! We've discounted it to make it easier than ever to binge the series.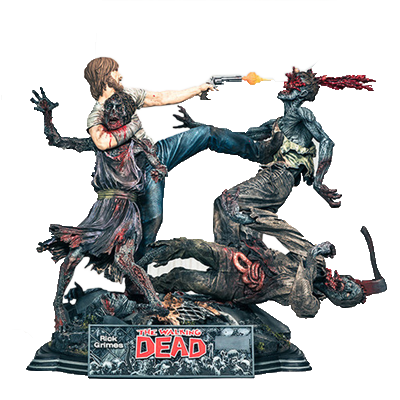 Do you know someone looking for the perfect conversation-starter in their house? How about a hand-painted statue of Rick SINGLE-HANDEDLY (heh) taking out a herd of walkers?!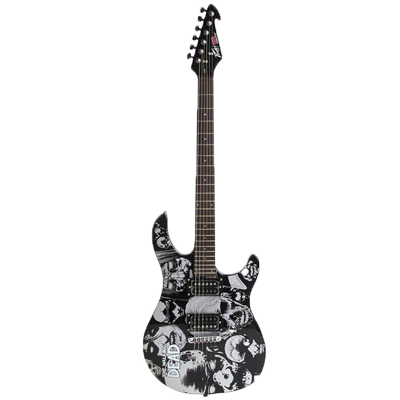 Turn The Walking Dead into The Rocking Dead with this undead-themed guitar! PERFECT for the rocker in your life (also great as a weapon if you encounter actual walkers).
---
REMEMBER: IF YOU WANT YOUR GIFT BY CHRISTMAS (USA-ONLY), ORDER NO LATER THAN DECEMBER 16th AND CHOOSE PRIORITY SHIPPING!