As Skybound's Customer Experience Manager, Diego Alamir brings years of experience with the human side of tech to a job that encompasses everything from the Skybound Store to player support for Telltale's The Walking Dead. For our final interview celebrating National Hispanic Heritage Month, we sat down with Diego, and he told us how his work bridges the the real world with the virtual one…
What's your origin story?
I was born in Panama City, Panama right before the US-Panamanian Invasion, to a strong single-parent mother. A few years later, my sister was born, and we moved to the United States. I grew up moving around a lot until I found my home in Thousand Oaks, California. Once I started getting closer to college, I found a passion in psychology and sociology.
That's when I decided to attend San Francisco State and get my bachelor's degree in sociology. I always had a love for technology, gaming, and the internet so I ended up mixing those interests with my passion for examining the social world. Considering the time and location, I found myself quickly immerse in the Silicon Valley startup scene and chose a path in customer experience where I wanted to help bring a social aspect to a rapidly growing technological world.
I worked as an intern for a startup during my last year in college, which opened the doors for me to land my first full-time position at some exciting companies where I learned the skills for working in a fast-paced environment. After a few years, I found myself working at Yahoo during the time it was owned by Verizon Media. I really learned how to not only operate in fast-paced startups but also, in large-scale enterprise environments where we owned and operated multiple large IPs and brands. This is where I started having a thirst for working in the entertainment and gaming industry.
After unfortunately being a part of a mass layoff at Yahoo where my department was directly affected, I found myself moving back to my beginnings in Southern California where I started working at a large web3 company, Dapper Labs. I was fortunate enough to be a part of the team that introduced NBA Top Shot, NFL All Day, and UFC Strike NFTs (non-fungible tokens) to the market before we hit the "crypto winter" as they call it.
How did you come to work at Skybound?
Since the crypto and web3 space was and has been a bit uncertain during this time, I decided to fully pursue my love of entertainment and gaming which landed me the role of Customer Experience Manager here at Skybound Entertainment. I currently manage CX for our eCommerce environment under my boss Dan Petersen, which includes merchandise, tabletops, comics, video games, and our Insiders loyalty program.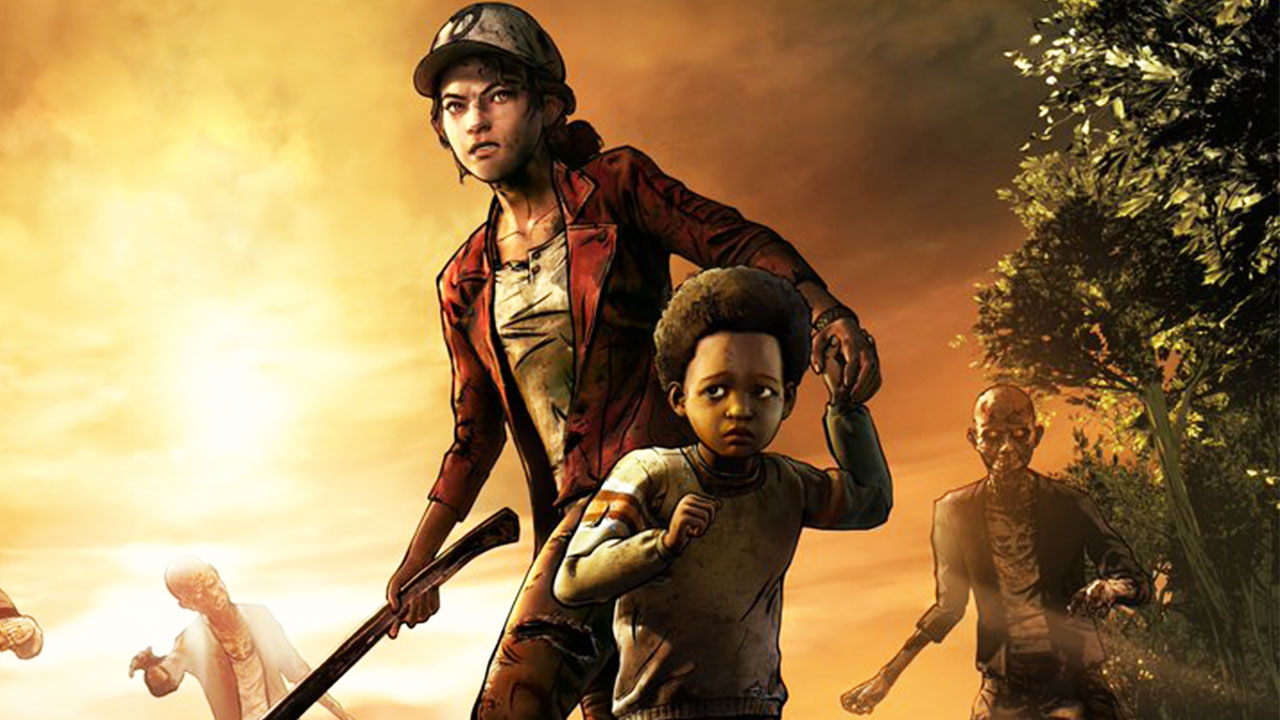 Can you describe your role as Customer Experience Manager?
My role serves three core functions spanning across multiple departments. They are 1) ensuring a seamless store experience for our global customer base, 2) building and improving our CX strategy, and 3) providing player support for our Walking Dead Telltale games series. Every day can be exciting and different because at one moment I'm providing support for a tabletop store purchase, and the next I am looking into The Walking Dead player questions across different consoles and devices.
What do you like best about working at Skybound?
The people are incredible. It's a creative powerhouse and everyone is passionate about their work. I love supporting our projects and Ips; we just have the best fans. It's extremely refreshing when you get to come to work and talk about things like The Walking Dead, Invincible, The Callisto Protocol and of course all the other exciting stuff we're working on. It's funny, I was a fan of Skybound before I even realized they made some of the content and games I enjoy.
What Skybound project are you proudest of?
When it comes to Skybound projects as a company, the work everyone's put into Invincible is amazing. Between the upcoming Season Two premiere, the release of our game, and Omni-Man making an appearance in Mortal Kombat 1, I think fans will be in for a big treat. I'm also proud of everyone involved in introducing The Walking Dead Betrayal on Steam. It's such a great game and our Social Media team has done an excellent job promoting it. Personally, I'm working on a couple things in Customer Experience for Q4 that will improve our Store Help Center and introduce some cool new self-service features into the mix.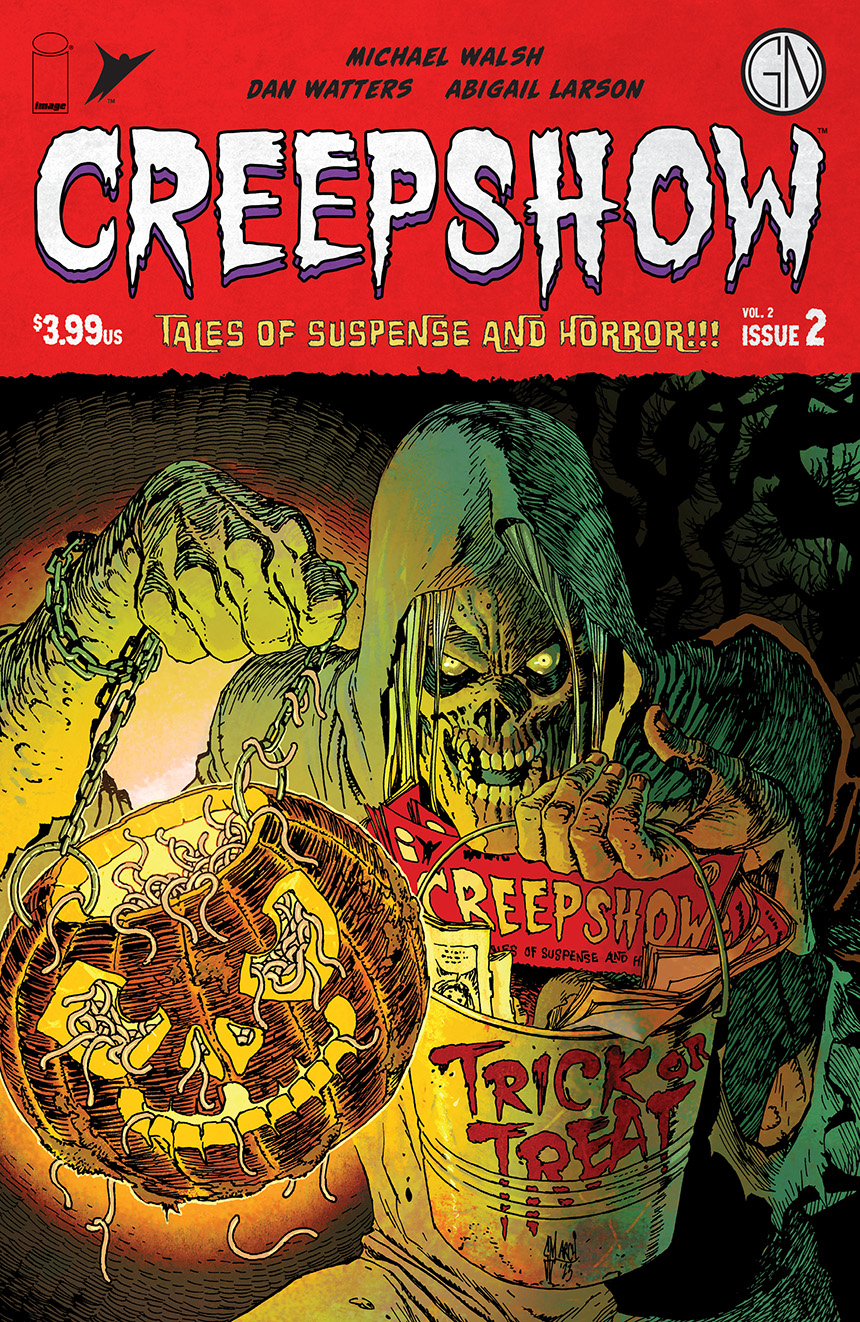 Do you have any favorite Skybound titles?
Of course! The Walking Dead is obviously amazing. Invincible is also a major hit. I think it's cool we now have the [comic] rights for Transformers and G.I. Joe, I can't wait to see where we take them. Also, when I was a kid, we would watch Creepshow, so it's funny that Skybound has the [comic] rights for this IP as well. I have to be excited about that.
What else do you nerd out over?
I'm still really into web3 and the whole crypto space regardless of the market. I like the fundamentals of the technology and its opportunity. Besides my work, I spend a lot of time on Twitter/X Spaces, either learning or contributing to the conversation. I'm really into online communities and I'm in this stage of learning about growth strategy. Writing is my most creative outlet, so my interests tend to revolve around that.
Do you have any advice for someone considering a career in your field?
Customer experience can look very different depending on the industry. Work on mastering your foundational skills like problem-solving, adaptability, empathy, patience, and communication. Try to identify if you're more into solving complex issues or more about managing relationships. This will help you pick the right type of customer experience role in the right type of industry for you.
One thing I always encourage people to do is to start by creating a website, finding a way to drive traffic to it, and then learning how to monetize that traffic. The process of doing this helps create the type of narrative in your mind that will help you succeed in a CX role. My final bit of advice would be to learn how to become an operator of AI, so that you can take advantage of it in your foundational work.
TRANSFORMERS TM & © 2023 Hasbro
INVINCIBLE™ © 2023 Robert Kirkman, LLC & Cory Walker. SKYBOUND and all related images are owned by Skybound, LLC. IMAGE COMICS and all related images are owned by Image Comics, Inc. All rights reserved.
CREEPSHOW LEGAL:
Creepshow™ © 2023 Cartel Entertainment, LLC. SKYBOUND and all related images are owned by Skybound Entertainment. IMAGE COMICS and all related images are owned by Image Comics, Inc. All rights reserved.