Having illustrated 127 issues of Invincible throughout its 144-issue run, Ryan Ottley is responsible for some of the most fondly remembered superhero comic books in recent decades. We caught up with the versatile creative workhorse at SDCC 2023, and Ottley chatted with us about 20 years of Invincible…
Congratulations on Invincible's 20th Anniversary. It's quite a milestone. After all this time, are you still surprised by the fan reaction to it? 
Surprised, yes. It's such a mixed bag. I mean, when the TV show was being made, we weren't sure how it would be received. But to our surprise, the fan reaction has been overwhelmingly good. We've always had amazing fans with the comic, but it's nice to see a whole new influx of new fans watch the show and then also read the book. It's still very surreal for me, I never expected this. It's kind of mind blowing.
What do you think of the job that was done adapting your art to the show? I spoke with Invincible animation chief Marge Dean earlier today and she said her team looked at the comics frequently.
That's awesome. Yeah, they are doing some cool stuff. I was informed they do have the comic out while they adapt the animation and are always referring back to it. Sometimes they'll take some of my panels and draw it in the cartoon the exact same way as a bit of an homage in between movements. It's pretty amazing to see and quite an honor. As a creative consultant for the show, I get to witness the whole process, from Robert writing new scripts, to animatics and then the final animation. It's interesting to see it all come together, much different than comics.
Basically, my job as consultant is to make sure they're treating our baby well, not just with the animation, but all merch, toys, and video games. And yeah, so far, it's in good hands! I am over the moon with all the things happening with Invincible!
That's a unique, enviable position for a creator to be in. Often in Hollywood, the creator is the last person a studio would involve in something like that.
Robert Kirkman likes to involve his artists in the ownership. Invincible started with Robert and Cory and when I jumped in at issue 8 and kept the book on time, and was creating so many characters and world building, Robert asked if I wanted to be an owner with them and be a big part of this title. So we all get to be involved in everything. It's kind of amazing. Robert's skill at writing amazing stories along with his generosity is really what kept me on the book the entire time. It's a pleasure to be a part of it all.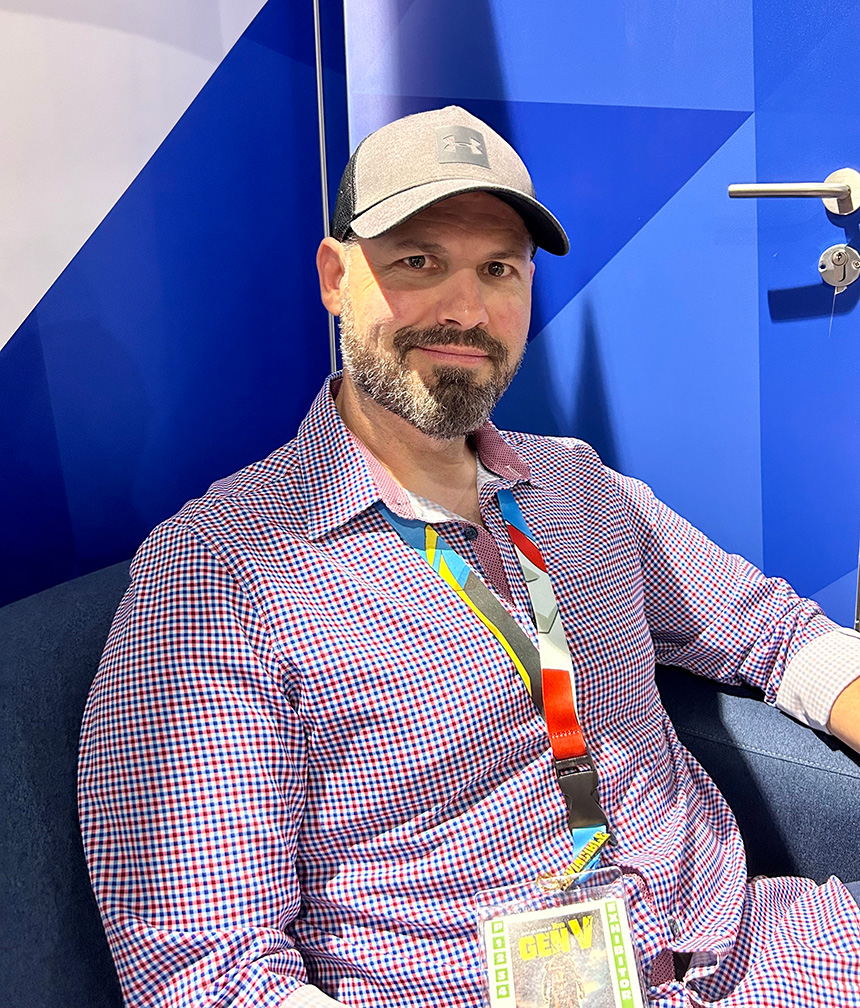 Do you have a favorite character or one that you enjoy drawing the most?
I have such a hard time with favorites. I do enjoy drawing all the characters, but I really tend to like drawing the ones that I co-created with Robert the most, like Battle Beast, Conquest, Dinosaurus, Anissa, Powerplex, Tether Tyrant. Basically, all the villains, all the bad guys, the rogues gallery that we built together are usually some of the most fun characters to draw. 
Battle Beast is one of the show's breakout characters as well.
He was huge in the comic too, but they just showed him for a minute, when he debuted in issue 19. Then it was like 50 issues – nothing – and he comes back and it just immediately… I don't want to give spoilers. But when he comes back, the fans of the comics really dug into the character, and I think over the course of the next animation seasons we're gonna get the same thing with the animation fans.
I mean, Robert [Kirkman]'s writing is just insane and perfect for Battle Beast. About who this character is and what he lives for, just for the glory. He's basically Worf from Star Trek. When Robert told me he got Michael Dorn to do the voice for Battle Beast, I about died.
How would you describe the collaboration between you and Robert? It appears to be different for every artist and writer.
Yeah. Basically, if he has an idea for a new character he wants to implement in the story, he'll just give me a call. For example, with Battle Beast, he said "Design a character like a white lion with a Jack Kirby-esque type of armor." I didn't look up Jack Kirby's art because I didn't want to be too influenced by it. I don't want it to look too much like, "Oh, he just ripped off Jack Kirby's cool designs."
I love his designs, but it's so Jack Kirby. I'll just see what he's asking for, and do my own thing. You know, make a mace and a giant weird sword. Some cool samurai type of futuristic-looking clothing. Then of course a layer of blood. [Laughs.]
It wouldn't be Invincible without a layer of blood! What other projects are you working on right now? What's next for you?
Well after drawing Invincible comics, I went on to doing a couple characters I've always wanted to work on at Marvel, The Amazing Spider-Man, and then I just finished a Hulk run. And I've wanted to come back to creator-owned comics for a bit, I've missed it. There's definitely a difference between corporate comics and creator-owned, I do prefer the freedom and ownership and many other reasons that a creator-owned title give, but I'm not writing off going back to corporate comics someday, we shall see!
So now I'm back. I'm back with Skybound, with Image Comics, and doing something else. But it's not announced yet. We'll announce it someday, probably not at this con, but we're gonna get a good amount of work in the can before announcing. I'm working with a writer, and yeah, it's a dream project, I'm having a little too much fun on it. I cannot wait for everyone to see what we got cooking.

Check out more of Ryan Ottley's art at RyanOttley.com!
INVINCIBLE™ © 2023 Robert Kirkman, LLC & Cory Walker. SKYBOUND and all related images are owned by Skybound, LLC. IMAGE COMICS and all related images are owned by Image Comics, Inc. All rights reserved.