Honestly, has there ever been anything more fun than the friendship between Patrick Fugit and Gabe Bateman from Outcast?
The two exchanged blows on on the show, but now their bro-ship spans decades (and the San Fernando Valley).
You MAY know Patrick from his roles in films like Almost Famous, White Oleander, and Saved!, but hopefully you know him from Outcast. Gabe Bateman has proved to be quite the spooky boy, accruing horror credits in the film Lights Out, as well as on television with Stalker and American Gothic.
Patrick (Outcast's Kyle Barnes) and Gabe (Outcast's Joshua Austin) sat down with our very own Ian Start to discuss their time on Outcast, acting methods, ideal roles, and a whole bunch of other things you don't often get to hear a middle aged adult man discuss in all seriousness with a twelve year old. Honestly, we love this episode not only because Patrick and Gabe have some true love for each other, but also cause we got to SLING SOME ARROWS. That's right, archery and interviews. Best afternoon in a park ever!
---
Fans of the show should make sure to check out the Skybound booth (2729) during SDCC where the evil Sidney makes his action figure debut!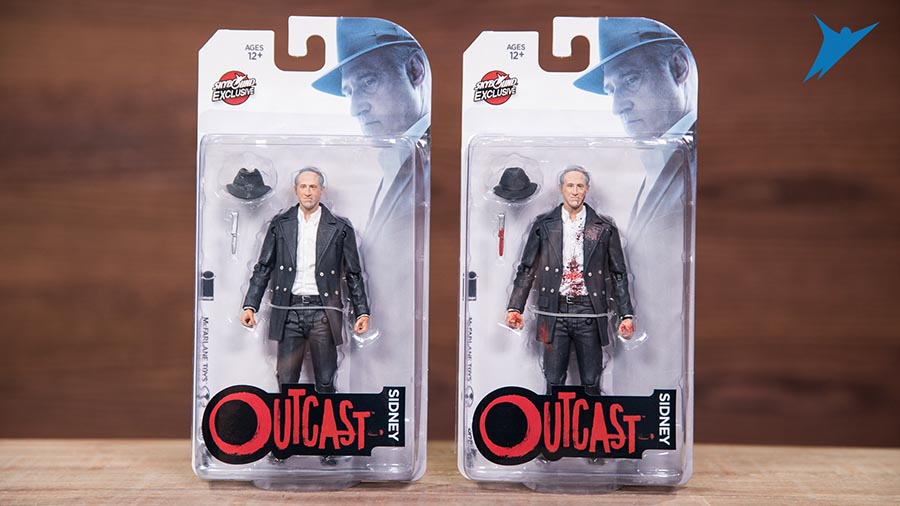 Sidney Action Figure – $25
---
Fans of the comics should keep an eye out as nominated for best colorist for her work on OUTCAST by KIRKMAN & AZACETA (along with a boat load of other Image titles) is Elizabeth Breitweiser!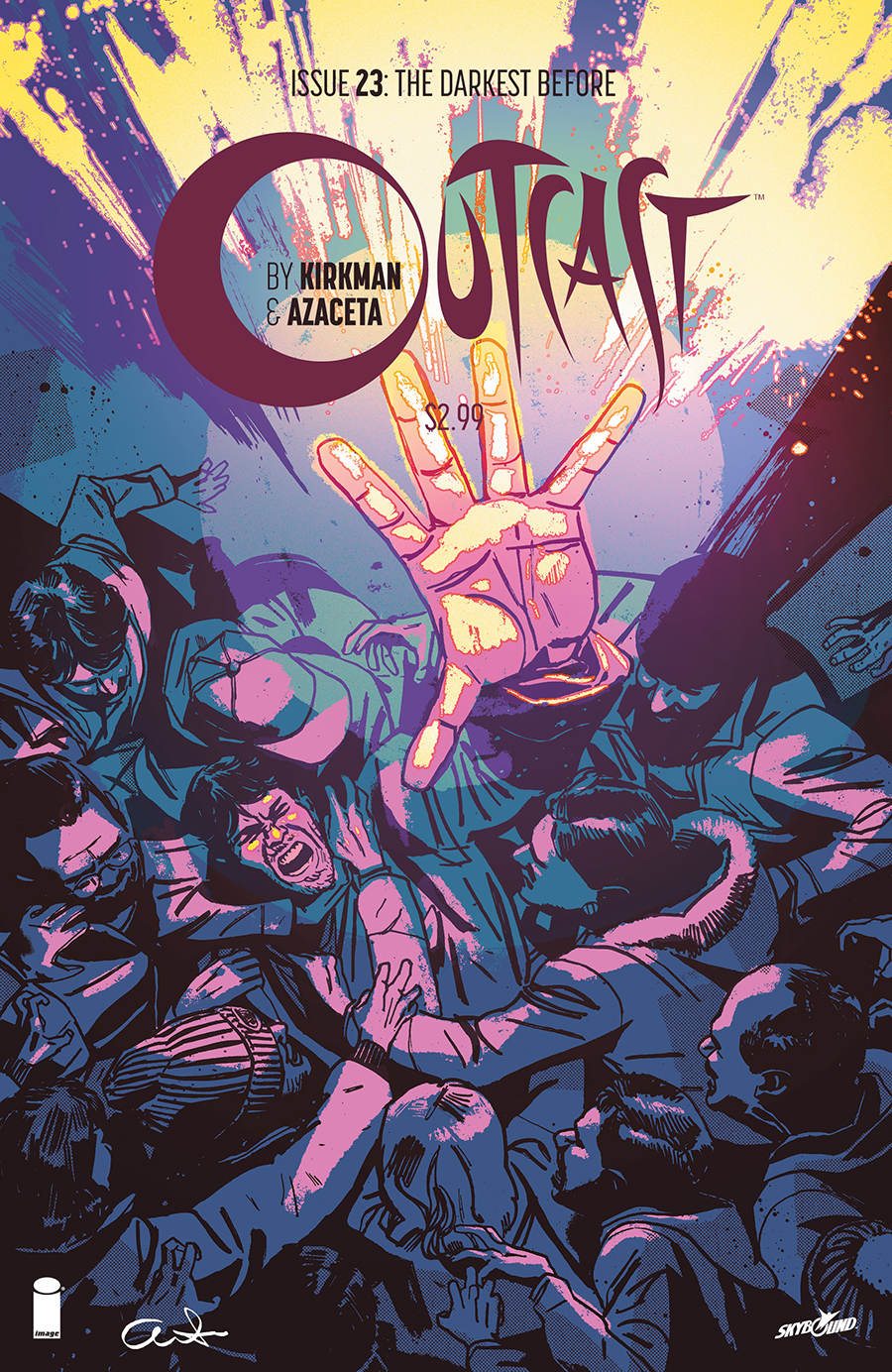 Tweet her congratulations if you haven't already! It's an honor to be nominated, but we're still rooting for her to win!
Otherwise, follow these cool cats on the internet:
Gabe: @1GabrielMichael
Patrick: @PatrickFugit
If you haven't yet, check out the Skybound Insider Facebook group for the latest news from Skybound! When we do awesome interviews like this, we hit up that group first for questions so don't miss out.
Insider Facebook Group: https://goo.gl/MY71CA
We'll see you all next week!