You guys! It's almost time for our February Xpo: Creatorfest! Very excited for this one! We have some new faces to introduce you to (we've been wanting to work with Alicia Marie forever), some very cool EXCELLENCE content to celebrate the launch of the Kickstarter, mayyyyyyybe something very cool for the INVINCIBLE series (my lips are sealed), some really strong stuff from Shawn and Peter for CVL and ATTACK!, music from chordandjocks, our first virtual Artists Alley, and more! I can't wait! It starts at 10am Pacific Time on February 19th on our YouTube and Twitch, be there or be square. You can RSVP on Facebook for a reminder! Oh, and check out these two CVL variants we'll have, including our first Image exclusive (foil fever, baby):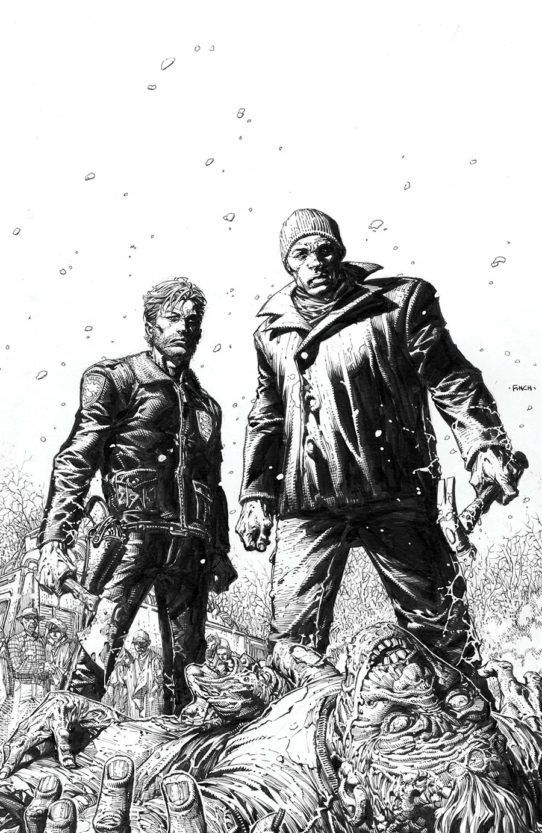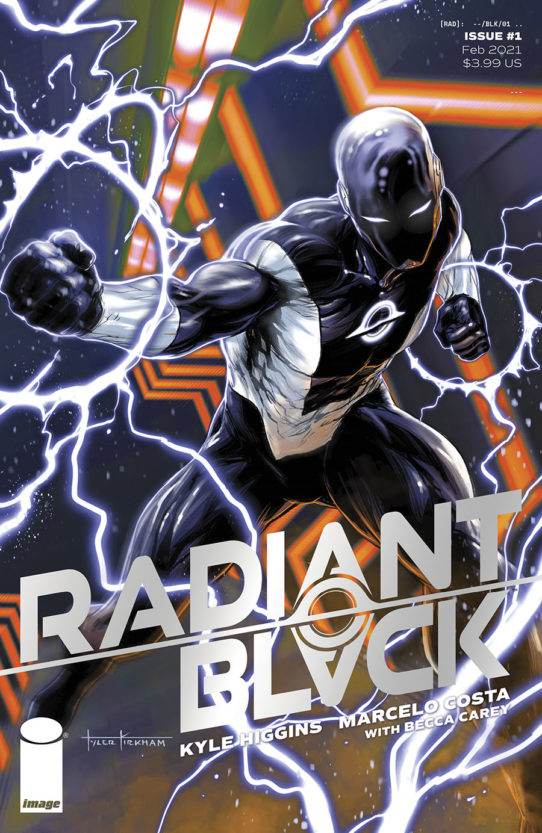 Join us February 19th for Creatorfest—a Skybound Xpo where we celebrate creators, Black History Month, EXCELLENCE, INVINCIBLE, and more!
Skybound Xpo: Creatorfest Lineup
10:00am PST | WELCOME TO CREATORFEST
10:15am PST | #INVINCIBLEFRIDAY
The hosts of Heroes Reforged—Hector Navarro, Adam Hlavac, and Agustin Rios—discuss the upcoming Amazon Prime original series!
10:45am PST | VISIONS OF EXCELLENCE
Superstars Brandon Thomas, Khary Randolph, Emilio Lopez, and Deron Bennett discuss the future of EXCELLENCE, from new issues to a Skybound Signature hardcover on Kickstarter. Hosted by Danielle Radford.
11:35am PST | EXCELLENCE & FRIENDS
All-star creators Brandon Thomas, Khary Randolph, Brandon Easton and more come together to discuss what's inspiring and exciting them in pop culture today. Hosted by Danielle Radford.
12:25pm PST | ALICIA MARIE'S COSPLAY MEETUP
Cosplayer and costume designer Alicia Marie hosts friends from the cosplay community to talk about origins, inspirations, the ins-and-outs of cosplay, and more!
1:15pm PST | COMICS VAULT LIVE 202
Shawn Kirkham cracks open that Skybound vault for the second episode of CVL's second year, featuring two big debuts:
•The Walking Dead Deluxe #7 Virgin Variant featuring the stunning inked version of the cover by superstar David Finch. Each copy sold will be a minimum CGC grade of 9.8, limited to 200 copies.
•Radiant Black #1 Tyler Kirkham Variant, featuring all-new cover art for the biggest super hero launch of the year from Kyle Higgins and Marcelo Costa. This is the first Image Comics variant to be offered through CVL and will be limited to 240 copies, with each copy sold graded at a minimum CGC 9.8.
1:50pm PST | ARTISTS ALLEY
We shine a spotlight on some new faces in the Skybound family and get a first-hand look at their creations and processes. Hosted by Danielle Radford.
2:45pm PST | ATTACK! WITH ATTACK PETER
Our very own Peter Santa-Maria unveils his latest print and gives us the low-down on what's new in the world of Attack Peter!
3:20pm PST | BLACK CINEMA MOVIE TRIVIA SCHMOEDOWN!
The Movie Trivia Schmoedown is hosting a Black Cinema Trivia exhibition match in celebration of the countless works from black creatives that have inspired many and helped shape the film industry.