New World Order now has a new face. Following October's shocking cover reveal for Issue 175, which featured storm trooper-looking soldiers, we are thrilled to show you the cover for The Walking Dead Issue 176. This issue will be the second issue of 2018's six-part story arc New World Order. Check out the cover the details below.
The Walking Dead Issue #176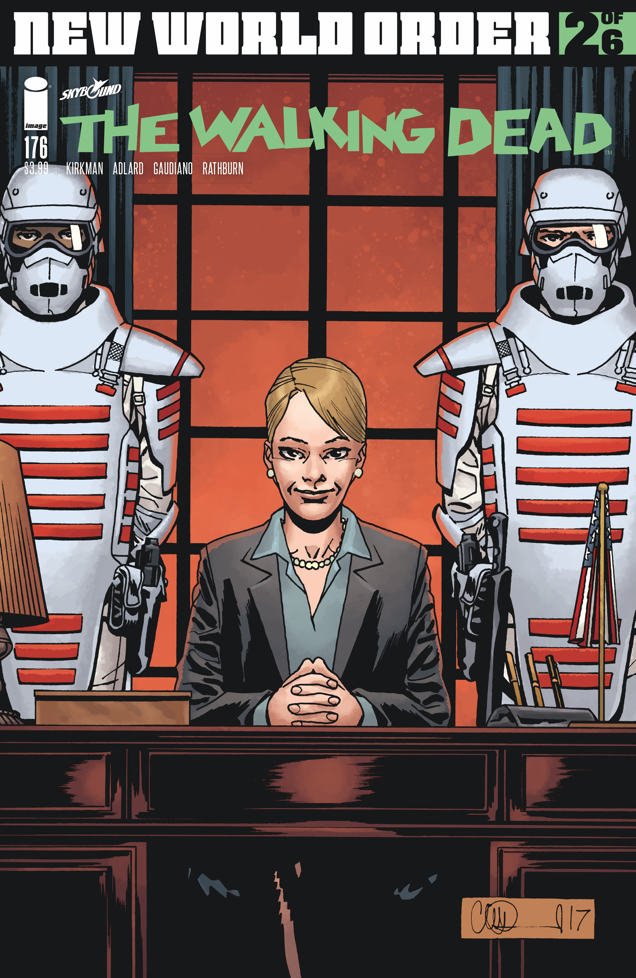 THE WALKING DEAD #176
STORY: ROBERT KIRKMAN
ART: CHARLIE ADLARD, STEFANO GAUDIANO & CLIFF RATHBURN
COVER: CHARLIE ADLARD & DAVE STEWART
FEBRUARY 7
32 PAGES | Black & White | Mature | $3.99
NEW WORLD ORDER PART 2 OF 6
An audience with a different kind of Governor.
---
Who is this mystery woman? Is it Eugene's pen pal Stephanie or another threat all together? Tell us in the comments who YOU think she is and what you expect will happen during this story arc.