UPDATE
The winner for this issue's discussion is Bellarhm! We also agree that Carl and Sophia have come a long way and have matured as a result. Also – Aaron and Jesus have been a great power couple so far and we don't want anything bad to happen to them either. Or do we? We don't. But do we? No. Check your email for details from us and for the rest of you, we'll see you in November for Issue #173 – which is a doozy.
---
The first week of October is going to be CRAZY. Here's Negan comes out in Hardcover, we'll be at New York Comic Con, AND Issue 172 of The Walking Dead will be released. To get you even more excited here's a preview of that very issue: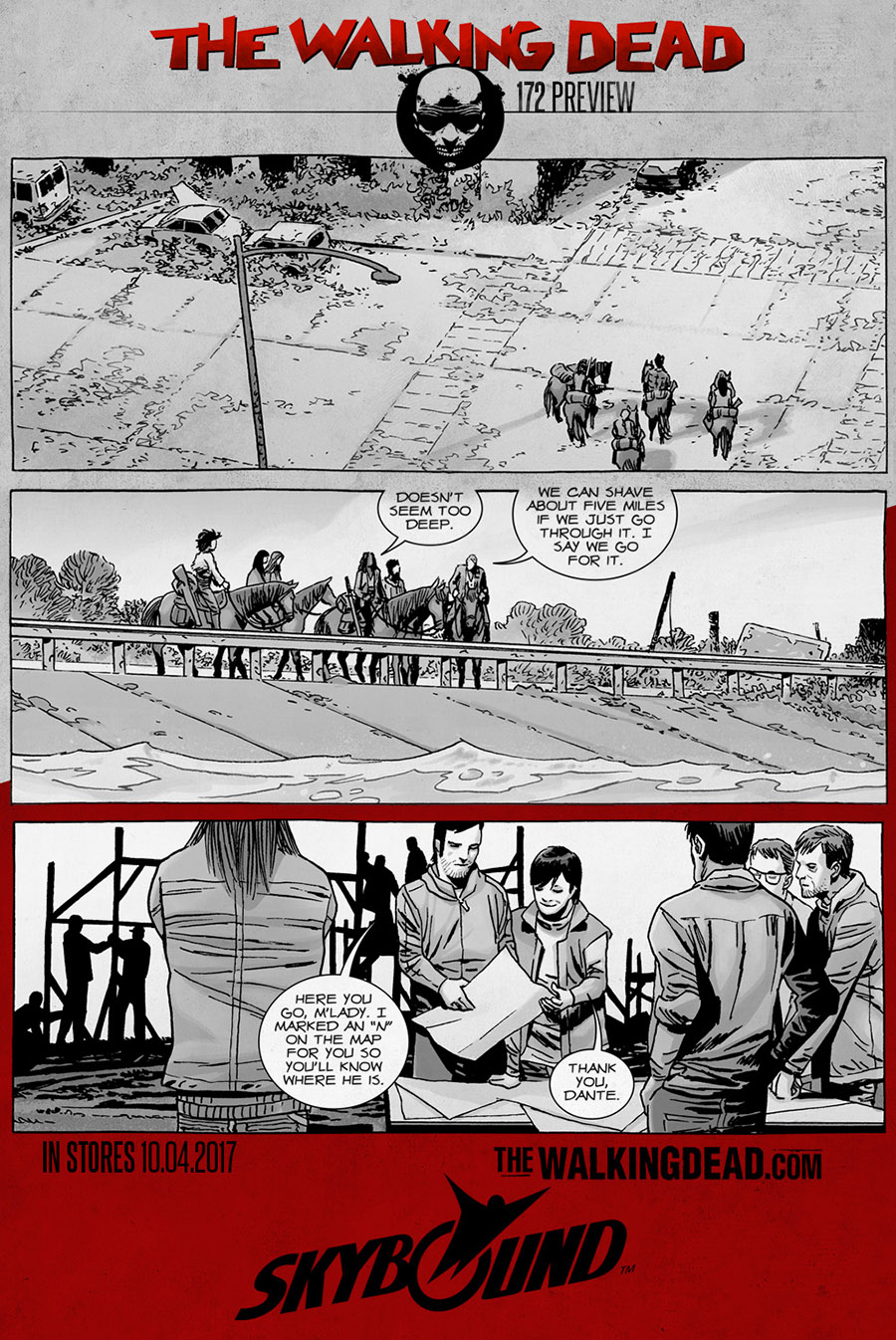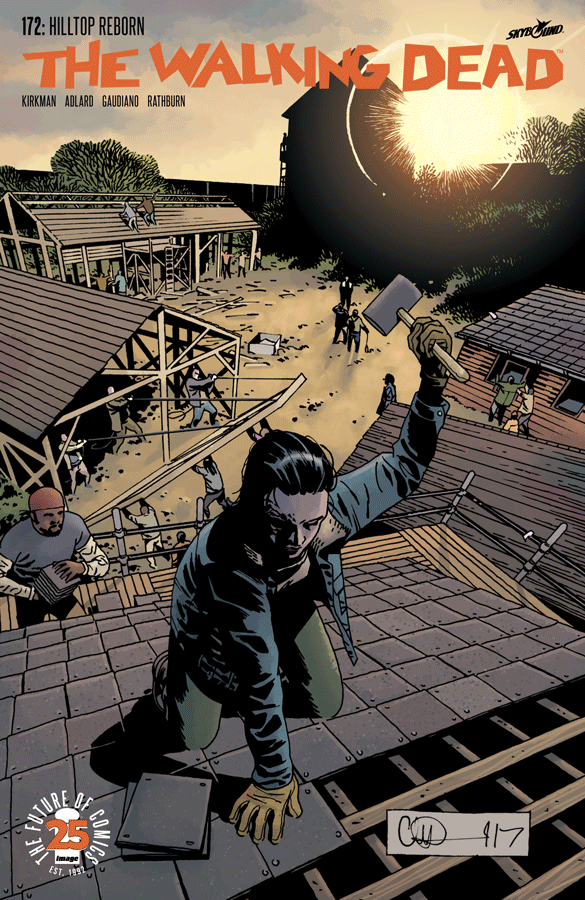 Story: Robert Kirkman
Art: Charlie Adlard, Cliff Rathburn, Stefano Gaudiano
Cover: Charlie Adlard, Dave Stewart
Published: October 4, 2017
Diamond ID: AUG170744
"HILLTOP REBORN" The Hilltop is rebuilt as other parts of the world are torn down.
Digital : $2.99
Print: $2.99
---
Make sure when you grab a copy next week you join our comic discussion, which will get posted Wednesday morning. The best comment will win a Robert Kirkman-signed copy!