The Walking Dead's emotional Mid-Season Premiere had more to do with the comics than you think. We break down the major differences below:
---
Carl's Death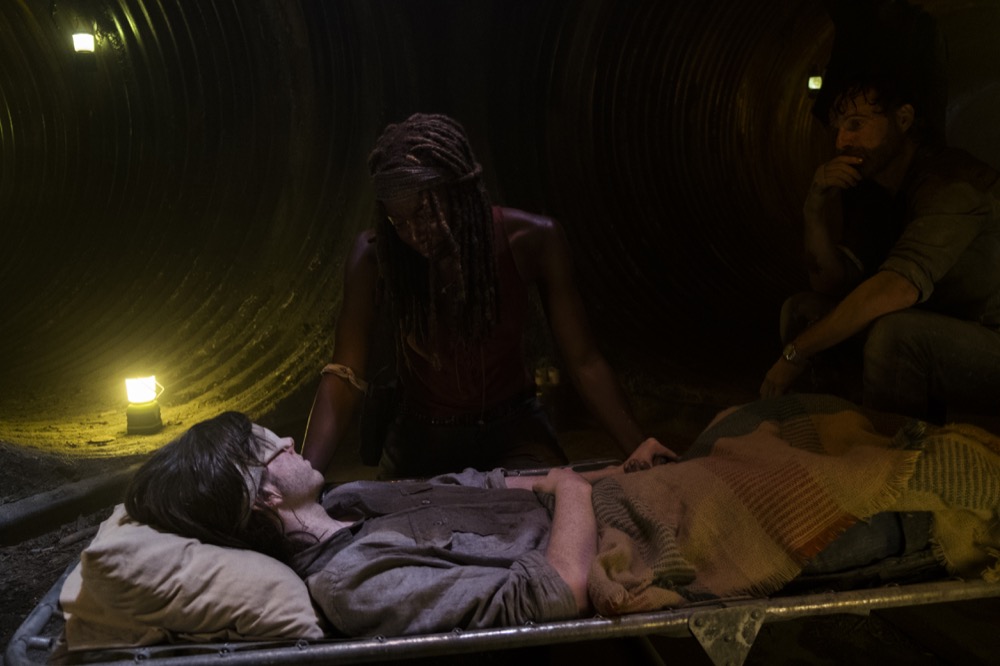 Carl's death marks the biggest deviation from the comics to date – but the WAY it happened is actually a nod to the source material. In the comics, Carl is still alive and well, but in Issue 167, SPOILER Rick's beloved Andrea succumbs to a walker bite and dies (think of comic Andrea as Michonne in the show). In the Mid-Season Premiere Carl was afforded the rare opportunity to say goodbye to (most of) the people closest to him. In the comics, Andrea is given the same 'luxury' and has a parade of friends say farewell to her (though in the comics she's in a comfortable bed, not a sewer).
In both instances, comic Andrea and show Carl decide to impart wisdom in their final moments. Andrea encourages Rick to stay strong and not let her death get him down. She also tells Carl soul mates are BS and to just find someone that makes him happy. In the show, Carl tells Rick "there has to be something after" and that he can clearly envision a post-All Out War Alexandria and Hilltop that are much bigger and more united than before. Also in each case Rick, who's most affected by the losses, has Michonne help comfort him through it.
(This isn't the first time a comic death has been given to a show character – Ben and Billy's were given to Lizzie and Mika, Abraham's was given to Denise, and Holly's death was given to Sasha).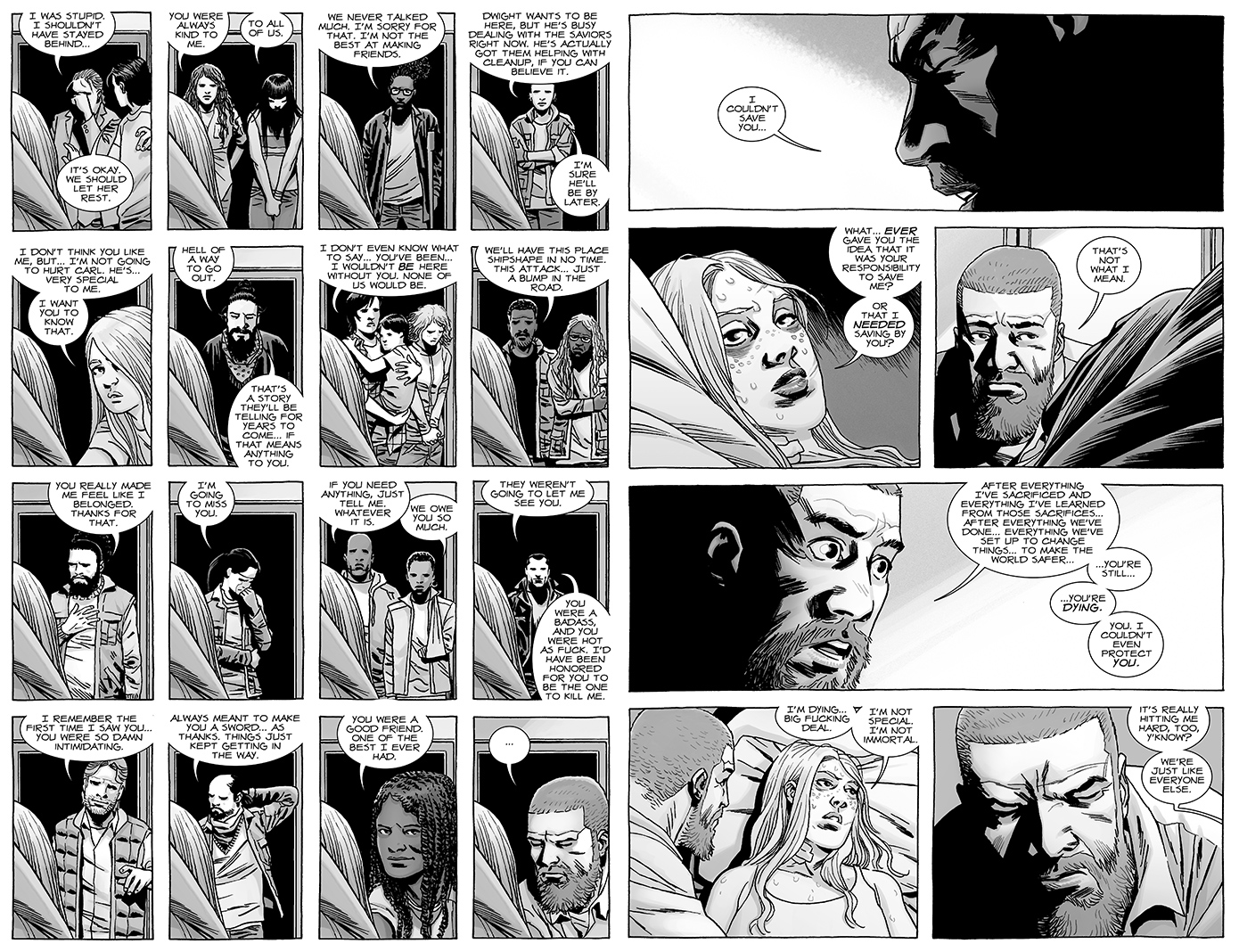 Because Andrea gets such a proper farewell she doesn't have to write anyone letters like Carl does. Also dissimilar from Carl, Andrea reanimates and Rick is forced to put her down. Now that Andrea's death has been essentially given to Carl, does this mean that the show version of Andrea (Michonne) will be spared? Time will tell.
---
What Didn't Happen In The Comics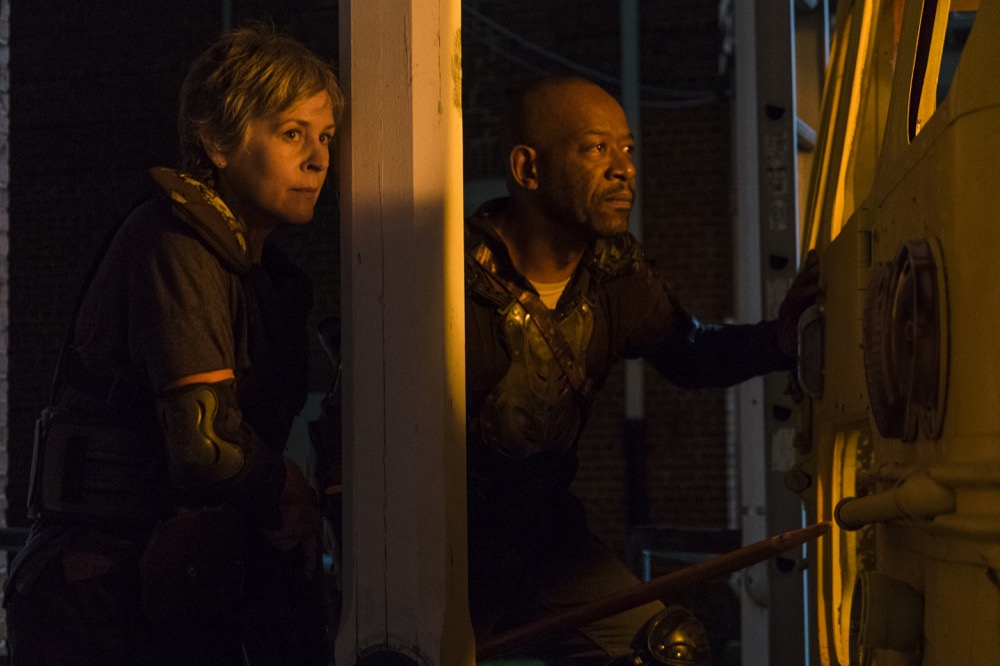 Aside from Carl's Andrea-esque demise, the rest of the episode drew little from the comics. The Saviors' raid on The Kingdom, Daryl's mission to return to Hilltop, and the dream-like fantasies of a better world following All Out War are all unique to the show.
---
What DID Happen In The Comics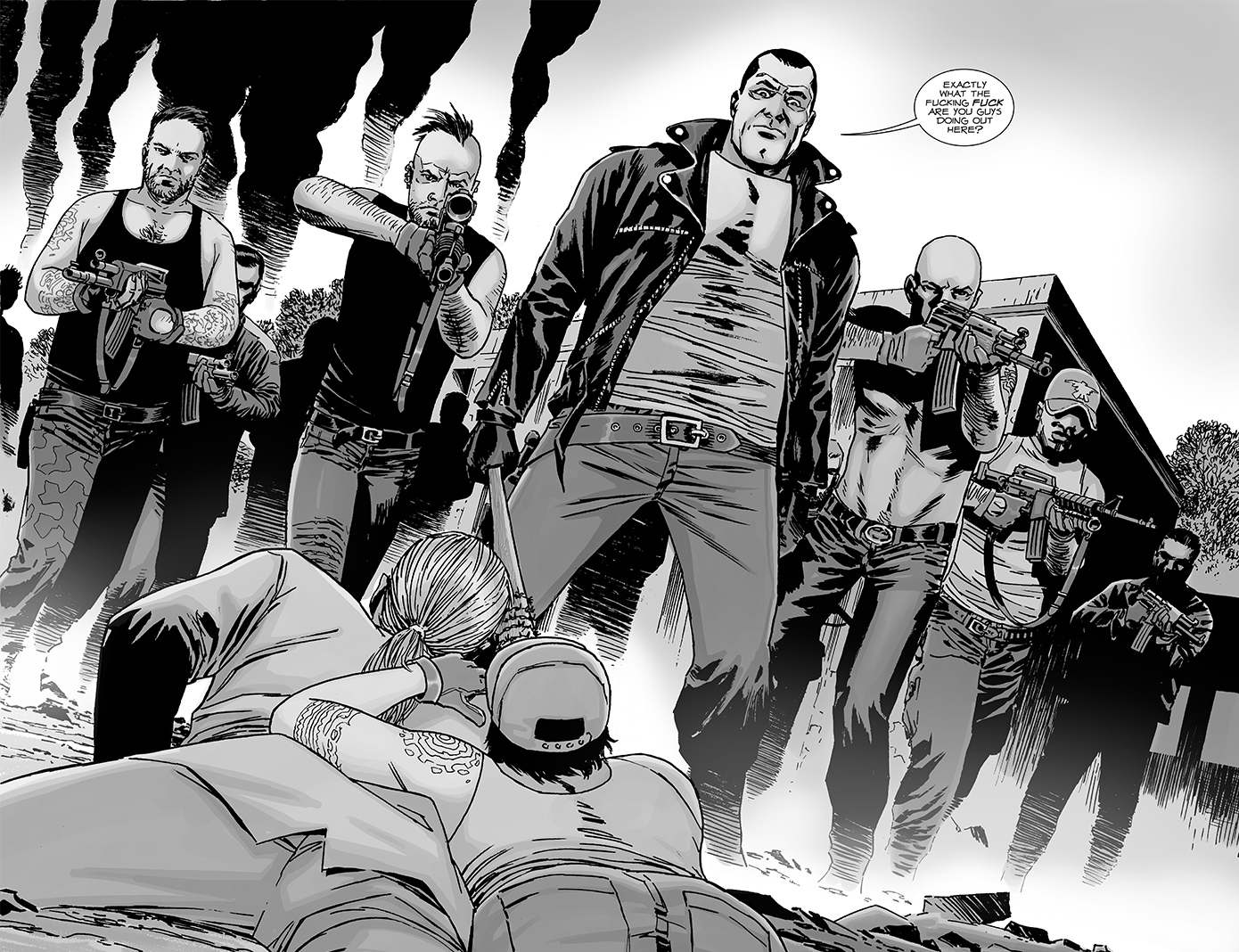 Since the events of the Mid-Season Premiere were mostly exclusive to the show, here's what happened in the comics around this time. Following Negan's bombing of Alexandria, Rick is forced to regroup. Denise, who was bitten by an undead Holly during the attack, dies in the infirmary and Heath (her boyfriend) asks Michonne to kill her for good (which she reluctantly does). Meanwhile, Eugene and his fellow ammunition-manufacturers are kidnapped by Negan and The Saviors at their factory. Although Negan does ask Eugene to make bullets for him like he does in the show, comic Eugene denounces the Savior way of life and refuses to work for him. Also, Rick and Andrea (who's still alive at this point) leave for The Hilltop with Carl and their surviving Alexandrians.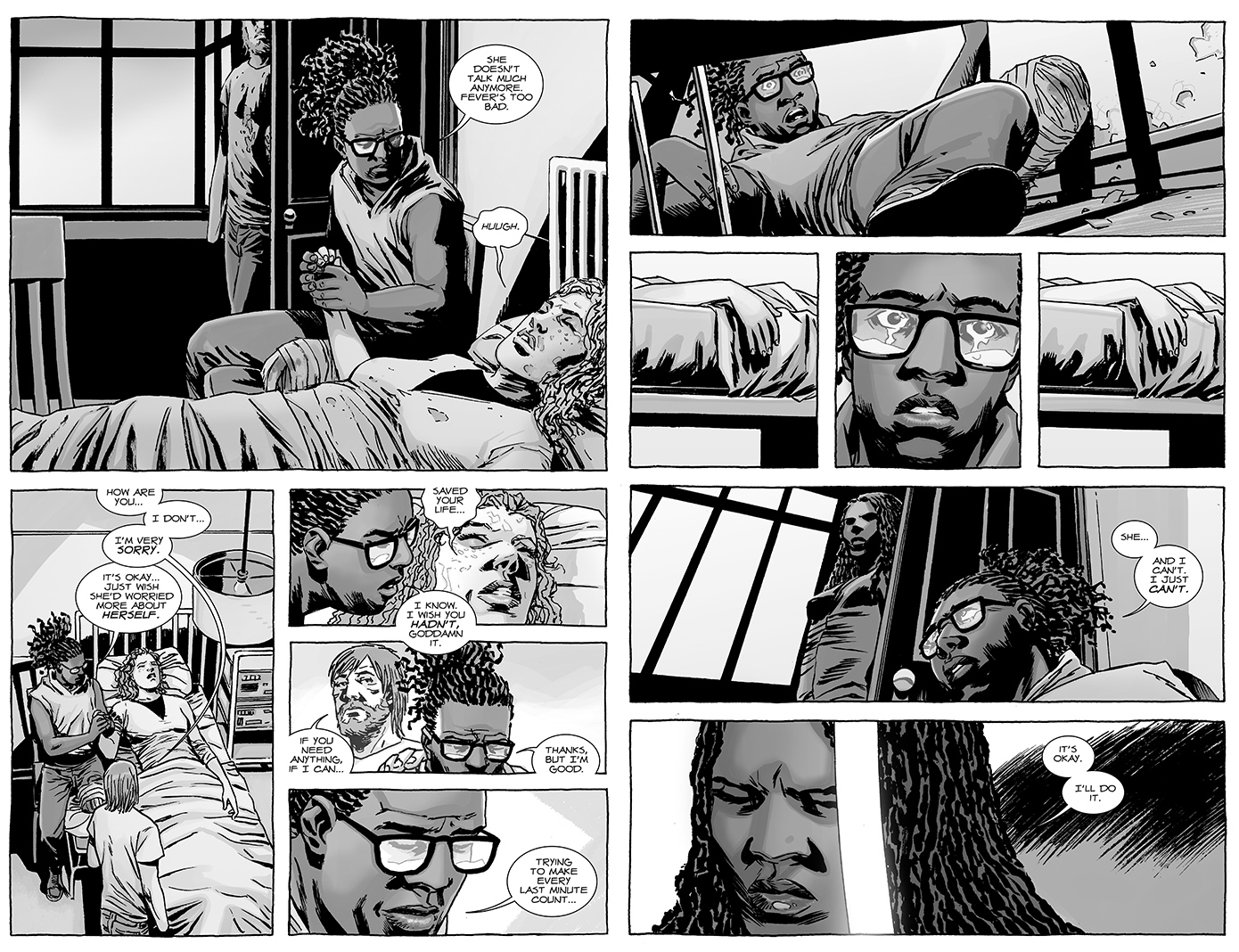 ---
What were your reactions to the Mid-Season 8 Premiere?