Let's start this week in review off right with our in-depth recap and discussion of last week's heart-pounding episode. It's never too late to discuss the episode!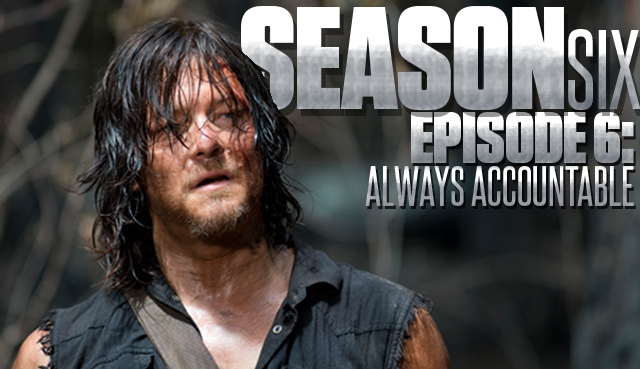 ---
Recaps are great, but let's SEE what happened in the episode with this Daryl-abducting, insuling returning, crossbow-stealing gallery!
---
Don't have time to read recaps? Totally understandable, which is why we have last week's episodes in Doodle form thanks to our friend JHallComics from Dorkly! Peep his work here!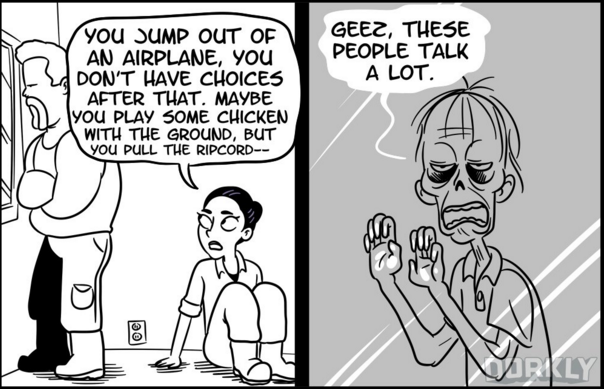 ---
No matter what you feel towards YouTube sensation PewDiePie, you must admit seeing him get the sh*t scared out of himself on camera sounds like something worthwhile to watch. Make sure to WATCH the newest trailer (that we at Skybound made) for YouTube Red's NEW series, Scare PewDiePie.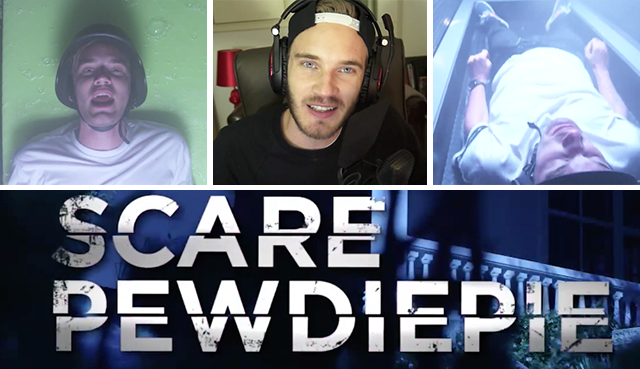 ---
You know what's worse than airplane food? NOTHING. What's second to that? BEING TRAPPED ON AN AIRLINE WITH GROWN UPS 2 AS YOUR ONLY VIEWING OPTION. DAMN IT, MOM. WHY DO YOU LIVE SO FAR AWAY? WHAT HAPPENED TO ADAM SANDLER'S ACTING CAREER?? Sorry, I blacked out. Ok, so being on an airplane with a guy who's totally a zombie is the worst. Catch up on Fear The Walking Dead's web-series Flight 462 HERE.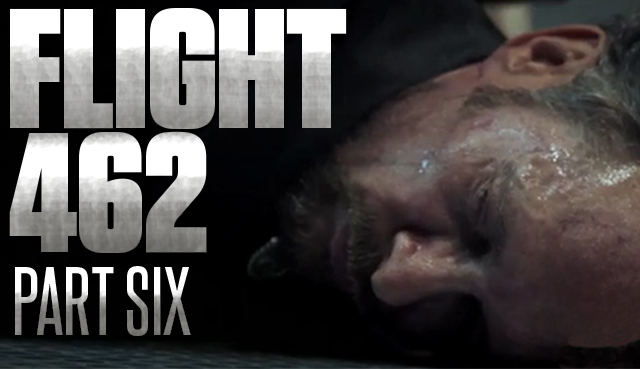 ---
We've been pretty tight-lipped about Glenn in these past few weeks. You know who HASN'T?? Norman Reedus! See what he had to say about The Walking Dead's mini-Red Wedding sequence along with his thoughts on the Negan casting!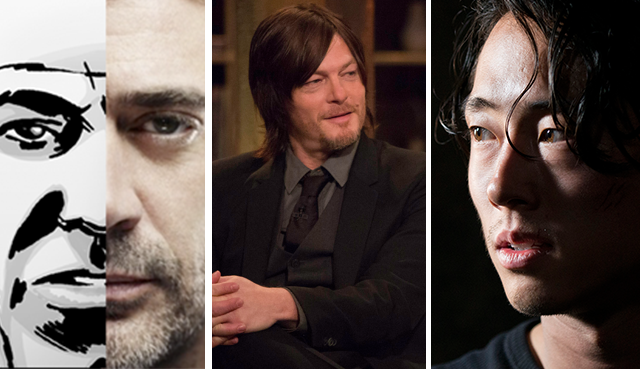 ---
Time to get ready for THIS WEEK's episode by checking out a mini gallery!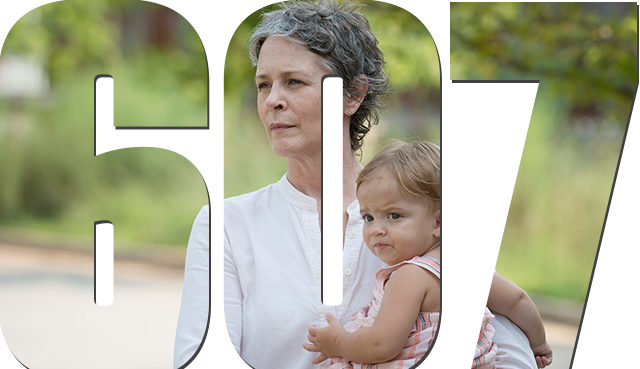 ---
A picture can tell a thousand words. But what about MOVING pictures? Check out the exclusive sneak peek of tonight's episode with this video!