Trouble at the Commonwealth seems to continue all the way into June. At least it will if we're to take the Walking Dead Issue 192 cover at face value. As you can see below, Carl looks troubled as he stands in an empty street at the Commonwealth. What could it mean? We'll let you speculate in the comments, but for now check out the cover and tell us what YOUR impressions are of it.
---
THE WALKING DEAD #192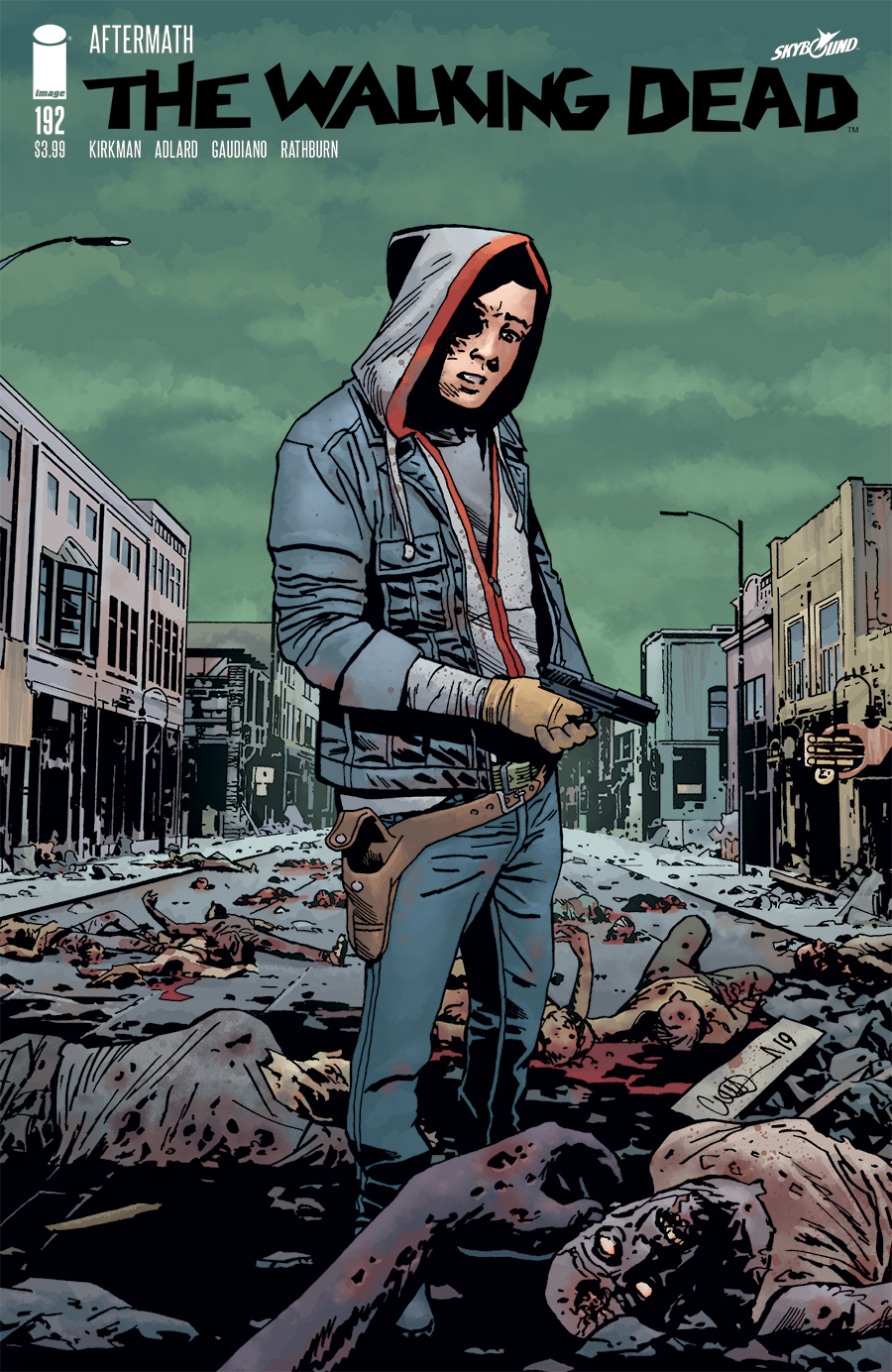 STORY: ROBERT KIRKMAN
ART: CHARLIE ADLARD, STEFANO GAUDIANO & CLIFF RATHBURN
COVER: CHARLIE ADLARD & DAVE STEWART
JUNE 5
32 PAGES | Black & White | Mature | $3.99
"Aftermath"
Carl fights for the Commonwealth… but against WHO?
---
Let us know what you think of the cover in the comments!