Good morning, all you Skybound lovers! It's that time of month again, time to unveil our latest batch of comic solicits. Our June 2019 Skybound solicits are now live for your viewing pleasure. Check out new issues of ASSASSIN NATION, EXCELLENCE, OUTPOST ZERO, and more as well as new collections of OUTCAST and HARDCORE. Take in all the awesomeness below and let us know what you're most excited for in the comments!
---
ASSASSIN NATION #4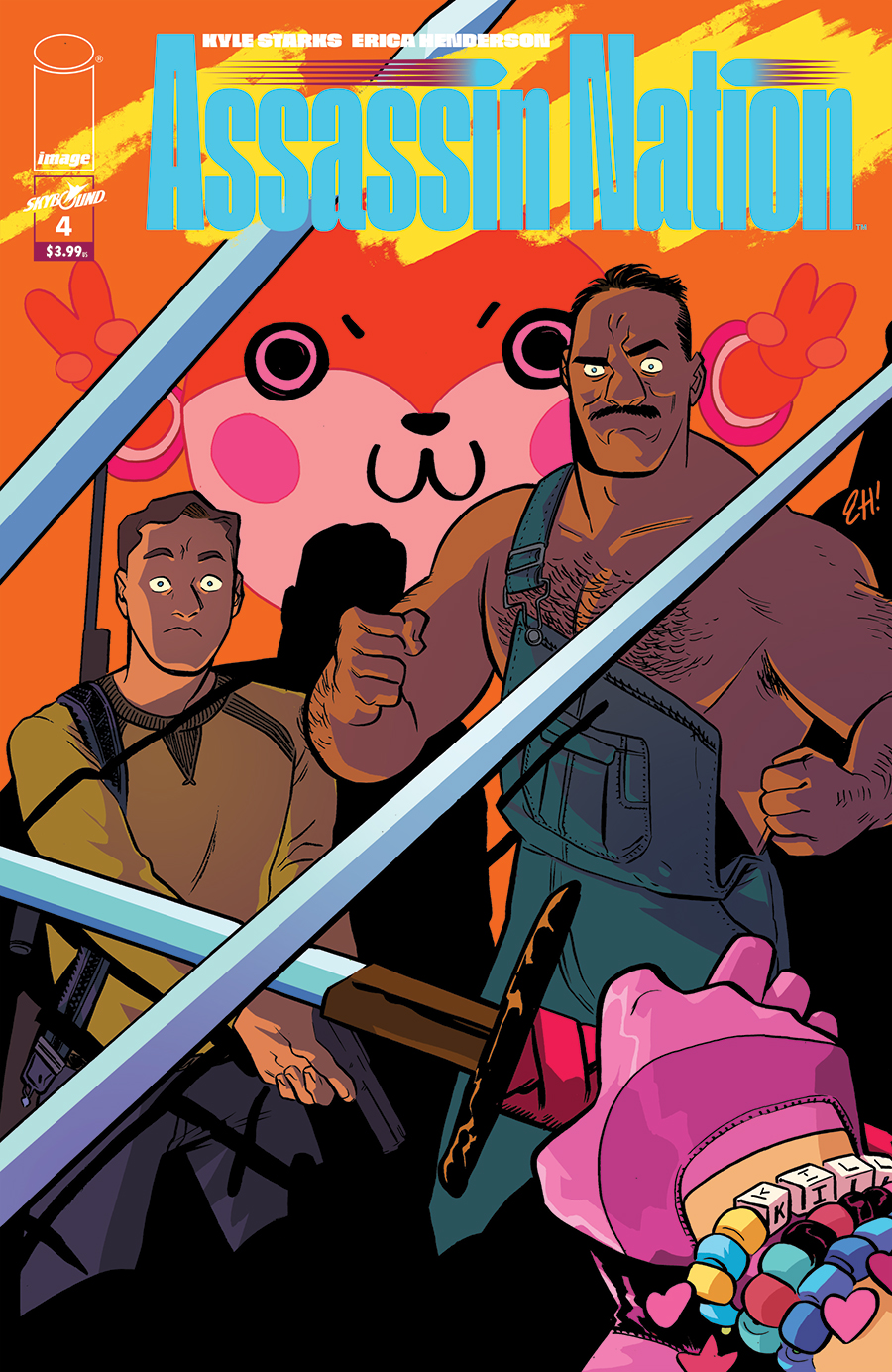 STORY: KYLE STARKS
ART/COVER: ERICA HENDERSON
JUNE 19
32 PAGES | Full Color | Mature | $3.99
In this issue, all our surviving hitmen-turned-bodyguards have to do is:
1) Storm the tower fortress of a rival crime syndicate
2) Defeat their literal army of sword-wielding maniac teenagers, and
3) Kill their leader.
Wait.
Did you say army of sword-wielding maniacs?
---
BIRTHRIGHT #36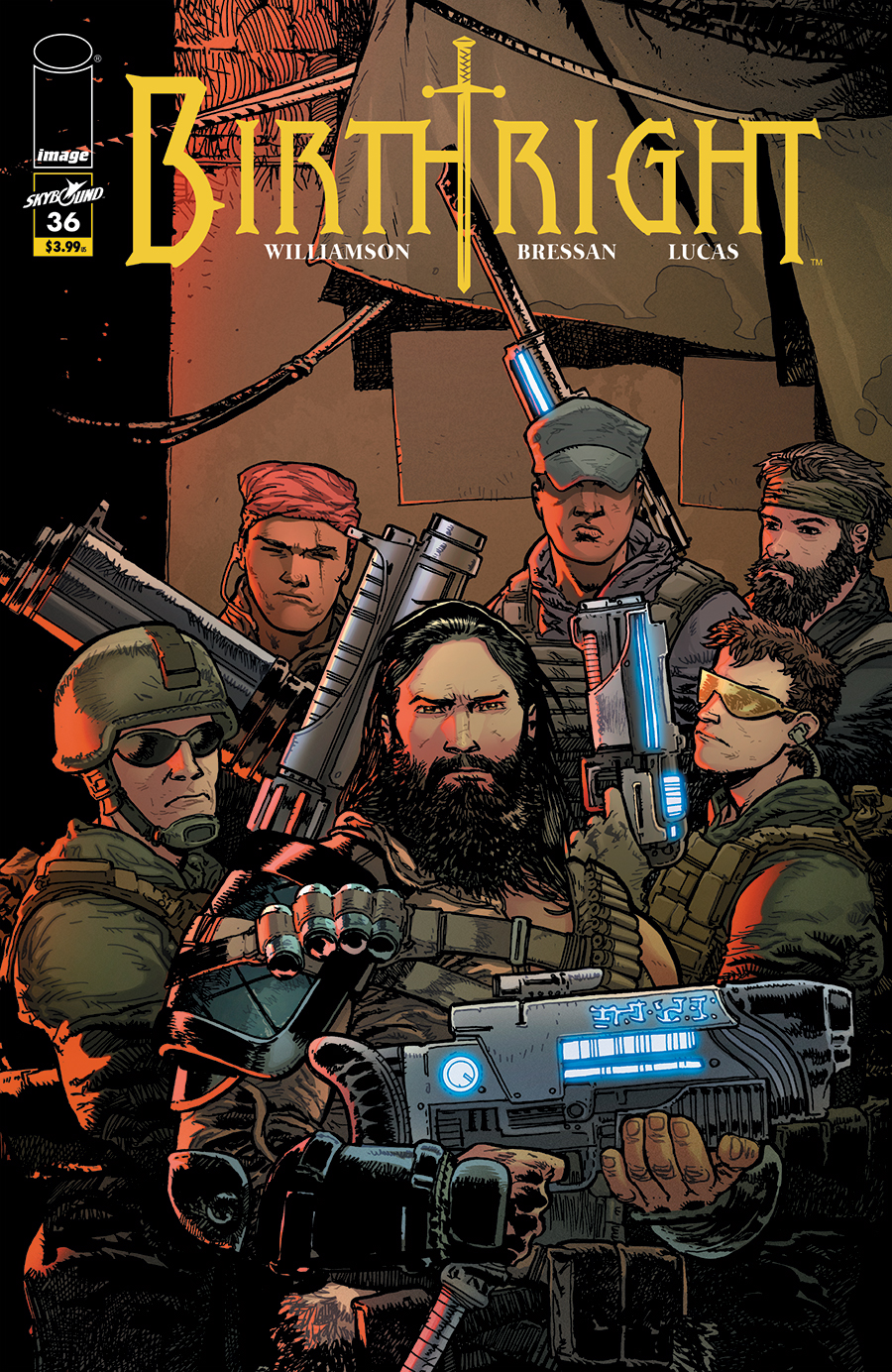 STORY: JOSHUA WILLIAMSON
ART/COVER: ANDREI BRESSAN & ADRIANO LUCAS
JUNE 5
32 PAGES | Full Color | Teen+ | $3.99
NEW ARC
July 1st, 1946: Two park rangers made first contact with a monster born of magic. Now Mikey Rhodes must uncover the secret history of Earth if he is to save it from certain doom.
---
EVOLUTION #18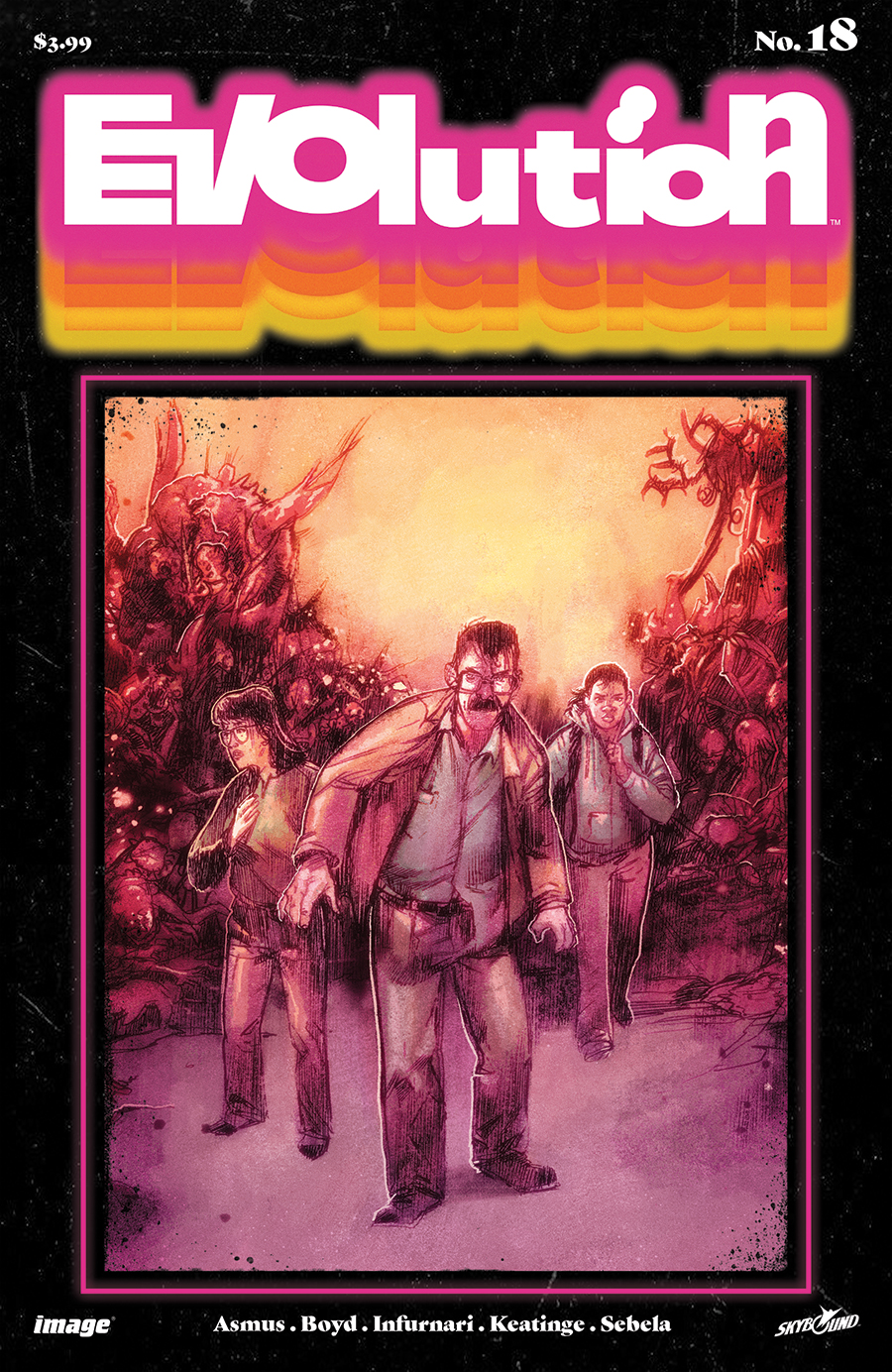 STORY: JAMES ASMUS, JOE KEATINGE & CHRIS SEBELA
ART/COVER: JOE INFURNARI & JORDAN BOYD
JUNE 19
32 PAGES | Full Color | Mature | $3.99
END OF ARC
It's the end of the world as we know it, and everyone feels terrified. With nowhere left to run from the apocalypse all around them, hard choices will have to made, blood will have to be shed, and a species might have to die.
---
EXCELLENCE #2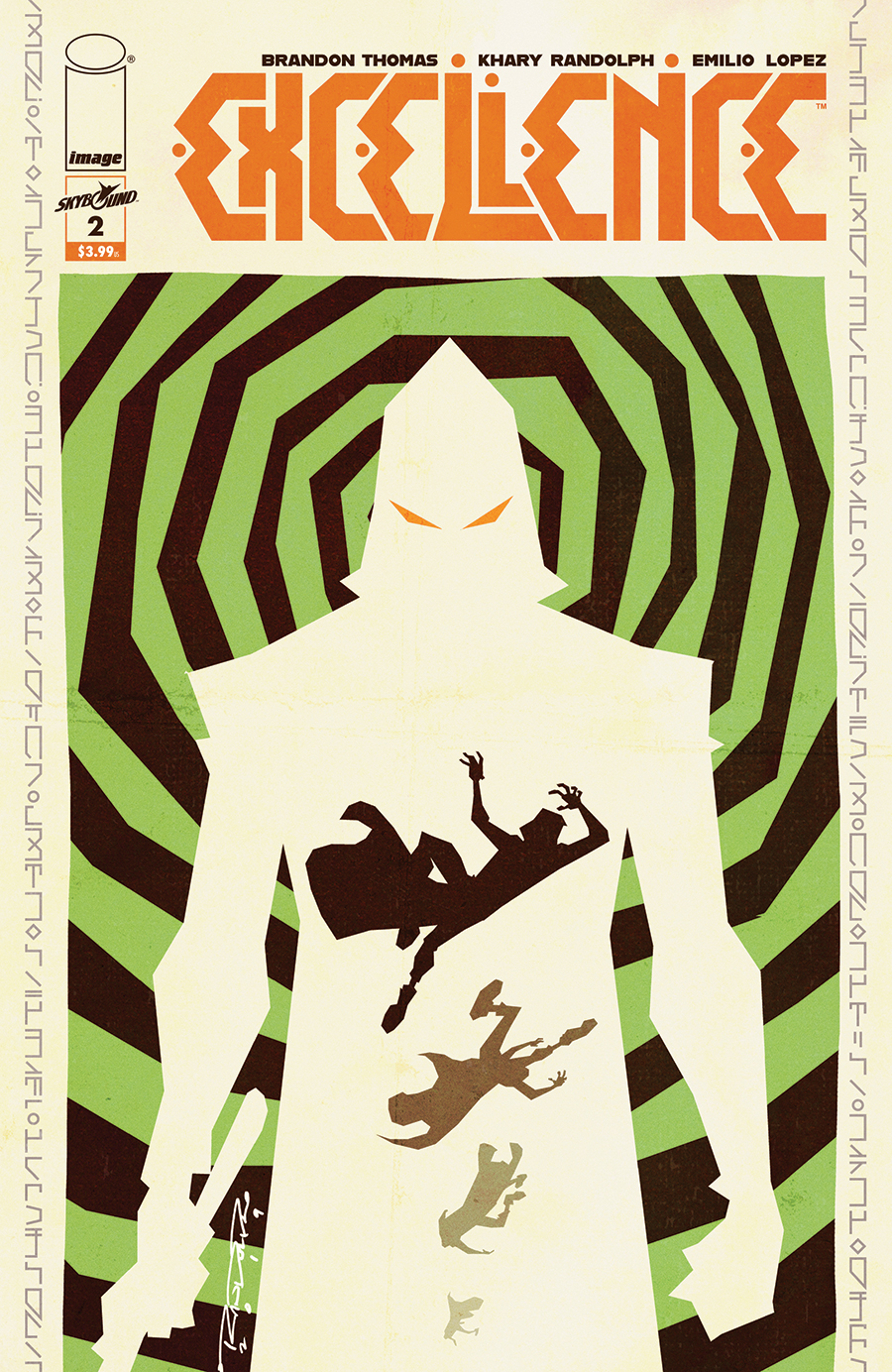 STORY: BRANDON THOMAS
ART/COVER: KHARY RANDOLPH & EMILIO LOPEZ
JUNE 19
32 PAGES | Full Color | Mature | $3.99
The Aegis protects the world, but not everyone is equal is their eyes. A lesson their newest recruit, Spencer Dales, learns the hard way when he crosses the Aegis's unseen master: the Overseer!
---
OBLIVION SONG BY KIRKMAN & DE FELICI #16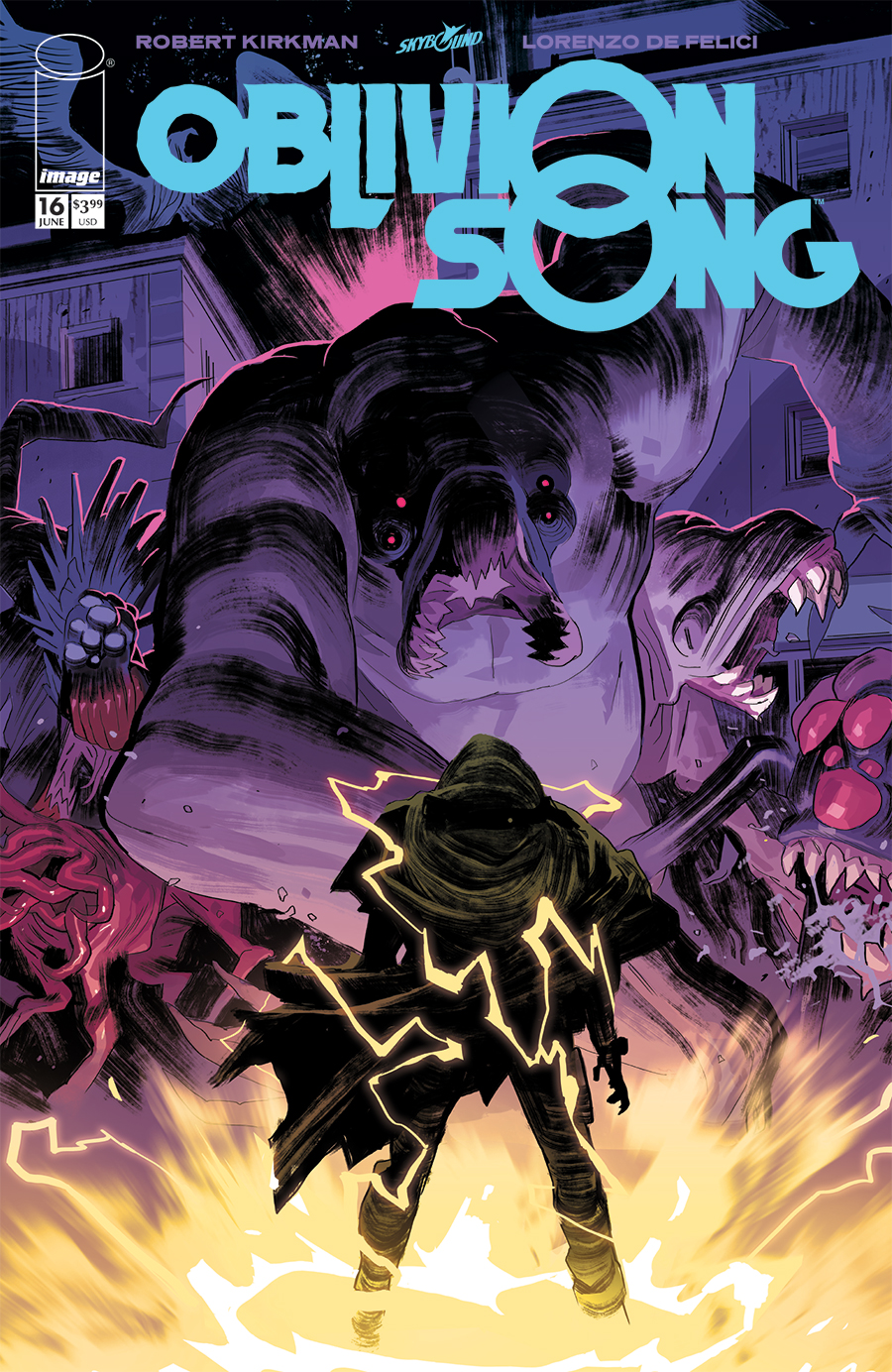 STORY: ROBERT KIRKMAN
ART: LORENZO DE FELICI & ANNALISA LEONI
COVER: LORENZO DE FELICI
JUNE 12
32 PAGES | Full Color | Teen+ | $3.99
Something bad is happening in Oblivion. Every creature that resides there is on edge and out of control… but why? And what happens if the chaos spills over to Earth? Something must be done.
---
OUTER DARKNESS #7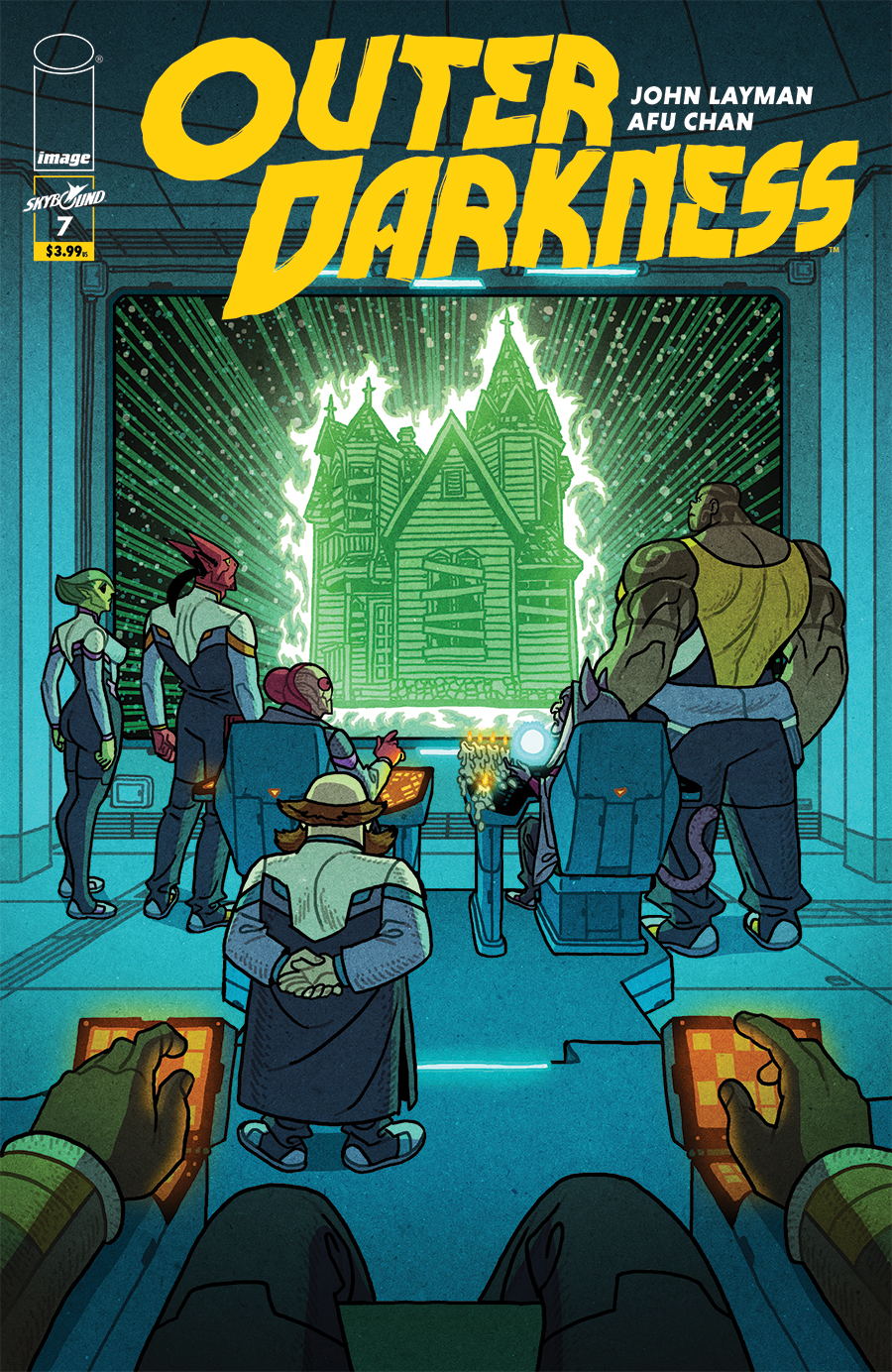 STORY: JOHN LAYMAN
ART/COVER: AFU CHAN
JUNE 12
32 PAGES | Full Color | Mature | $3.99
NEW ARC
Captain Rigg's past is revealed, and the Charon finds a haunted house in deep space. If only the crew could figure out how there's still someone living inside…
---
OUTPOST ZERO #10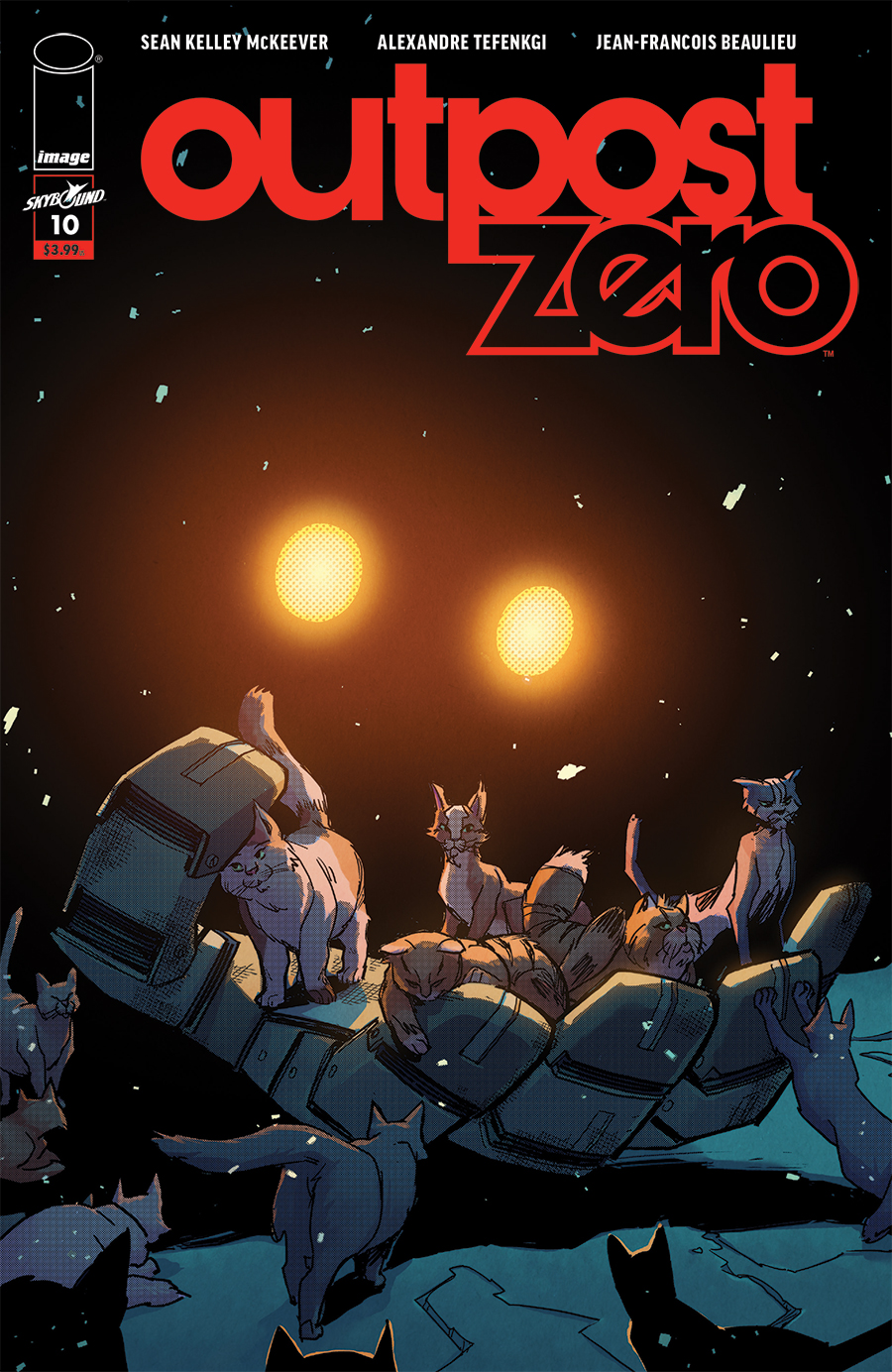 STORY: SEAN KELLEY MCKEEVER
ART/COVER: ALEXANDRE TEFENKGI & JEAN-FRANCOIS BEAULIEU
JUNE 19
32 PAGES | Full Color | Teen+ | $3.99
NEW ARC
Deep in the Outpost, Alea and Sam make a new friend who knows a lot more than they do, and finally get to ask the questions that have been building since Steven's death… hopefully their friendship can survive the answers.
---
REDNECK #21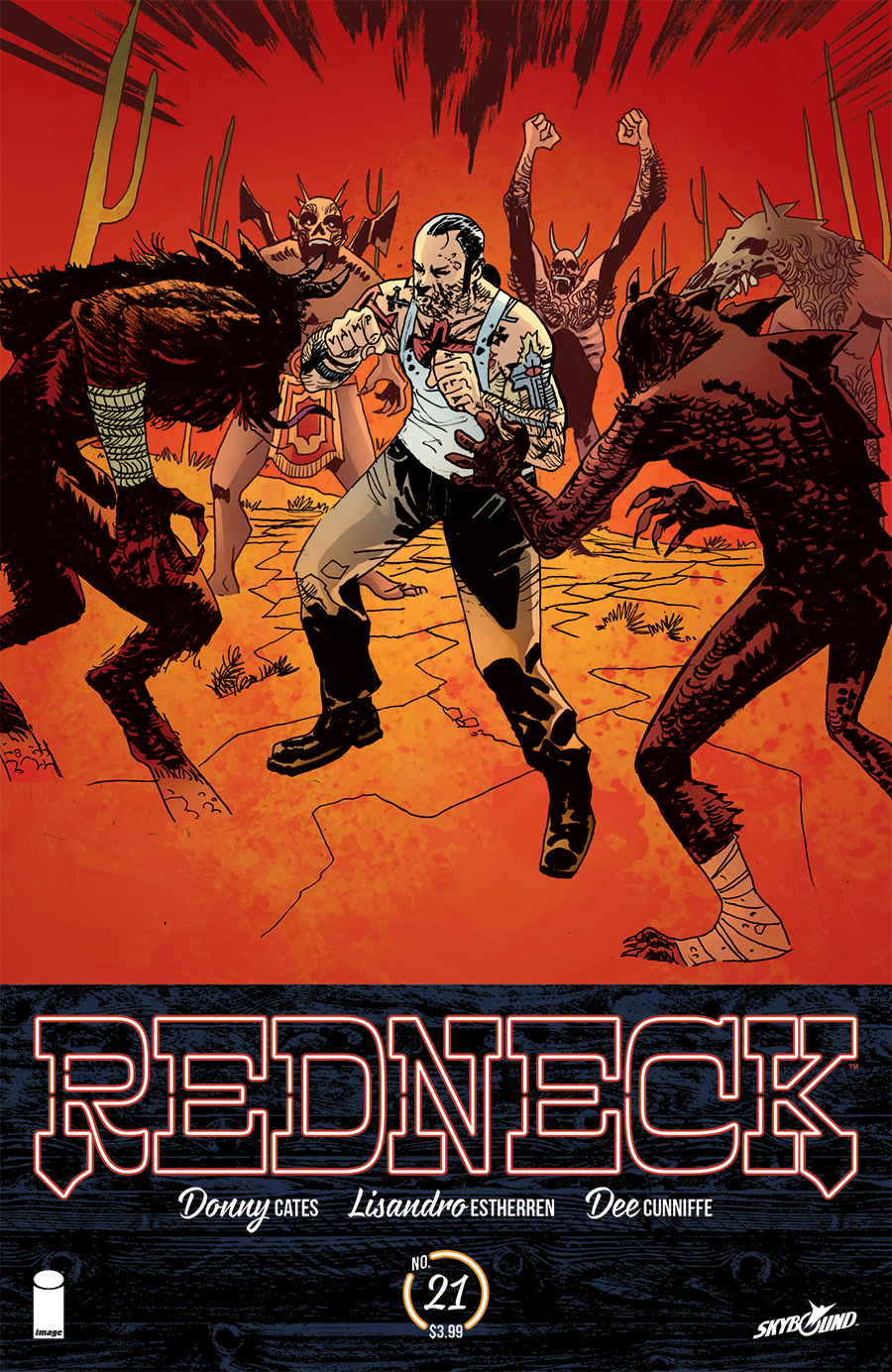 STORY: DONNY CATES
ART/COVER: LISANDRO ESTHERREN & DEE CUNNIFFE
JUNE 26
32 PAGES | Full Color | Mature | $3.99
Evil—like the actual guy named Evil who was once their ally—is coming for the Bowmans. If they hope to have any chance of surviving, JV is going to have to make the hardest choice he's ever made…
---
THE WALKING DEAD #192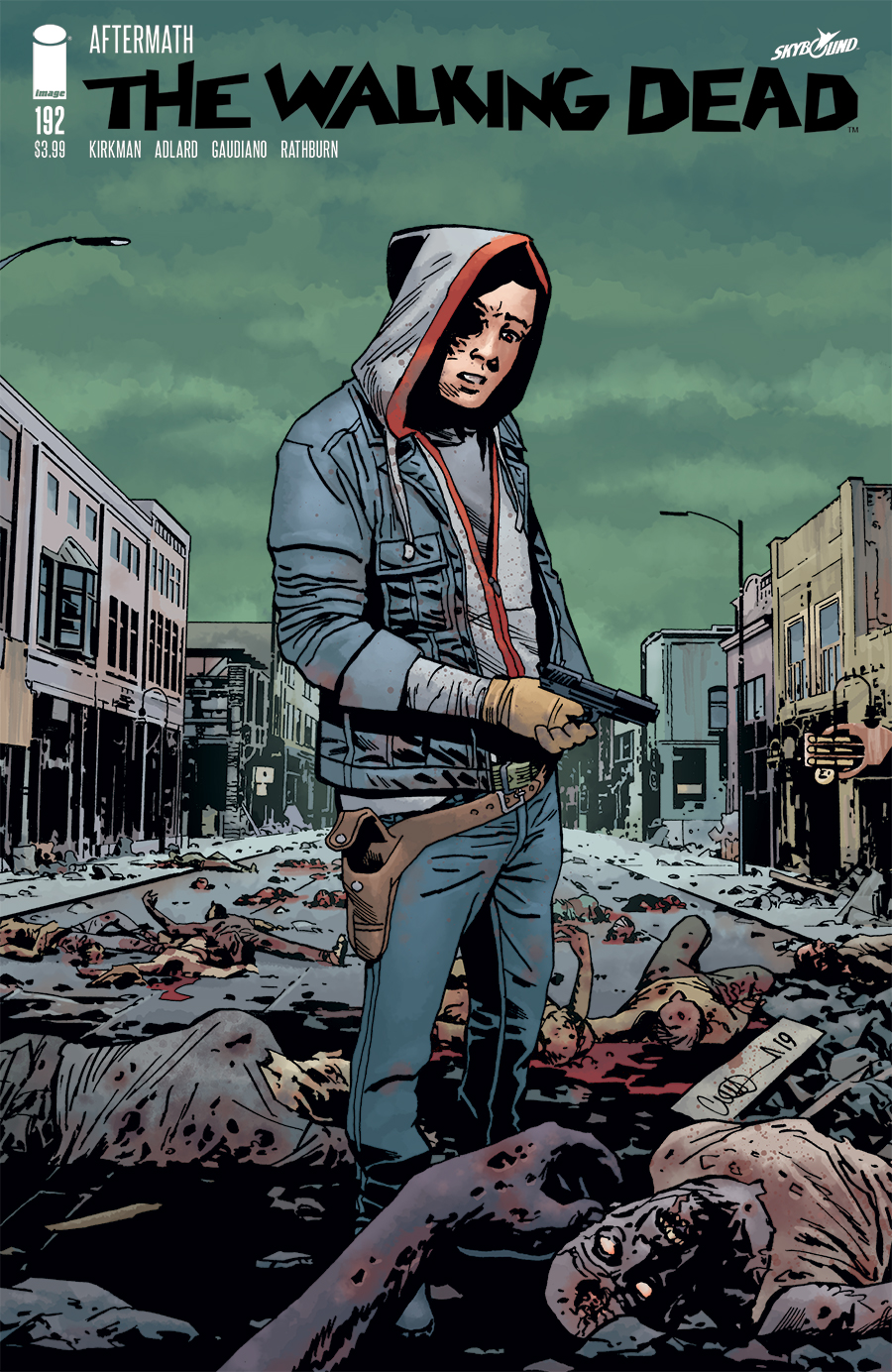 STORY: ROBERT KIRKMAN
ART: CHARLIE ADLARD, STEFANO GAUDIANO & CLIFF RATHBURN
COVER: CHARLIE ADLARD & DAVE STEWART
JUNE 5
32 PAGES | Black & White | Mature | $3.99
"Aftermath"
Carl fights for the Commonwealth… but against WHO?
---
HARDCORE VOL. 1 TPB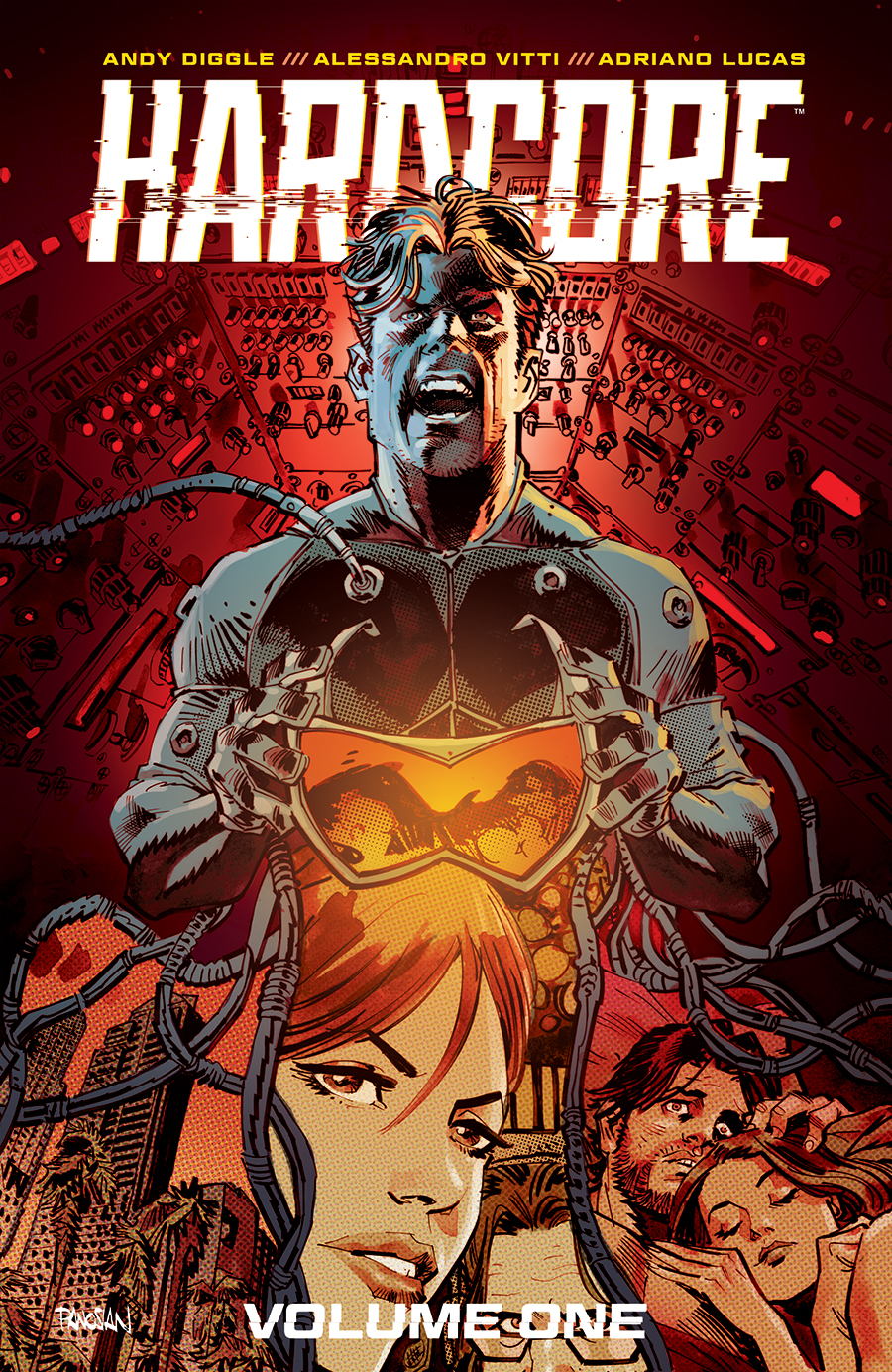 STORY: ANDY DIGGLE
ART: ALESSANDRO VITTI & ADRIANO LUCAS
COVER: DAN PANOSIAN
JUNE 26
112 PAGES | Full Color | Mature | $14.99
From the minds of Robert Kirkman & Marc Silvestri!
Imagine being able to take over the body of anyone on Earth in order to track down a rogue nuke or assassinate a dictator. Sound crazy? Not for Agent Drake and the Hardcore Program. They can turn anyone—your neighbor, your co-worker, your spouse—into a human drone to get to targets normal soldiers can't.
Drake is the best soldier Hardcore has to offer… until he's stranded in a body with only 72 hours to discover who's hijacked the Program. But who can you trust when your enemy can change their appearance as easy as someone changes a shirt?
Andy Diggle (THIEF OF THIEVES, Losers) and Alessandro Vitti (Secret Warriors) present a new Skybound Original that shows you how to save the world without getting your hands dirty.
Collects HARDCORE #1-5.
---
OUTCAST BY KIRKMAN & AZACETA BOOK 3 HC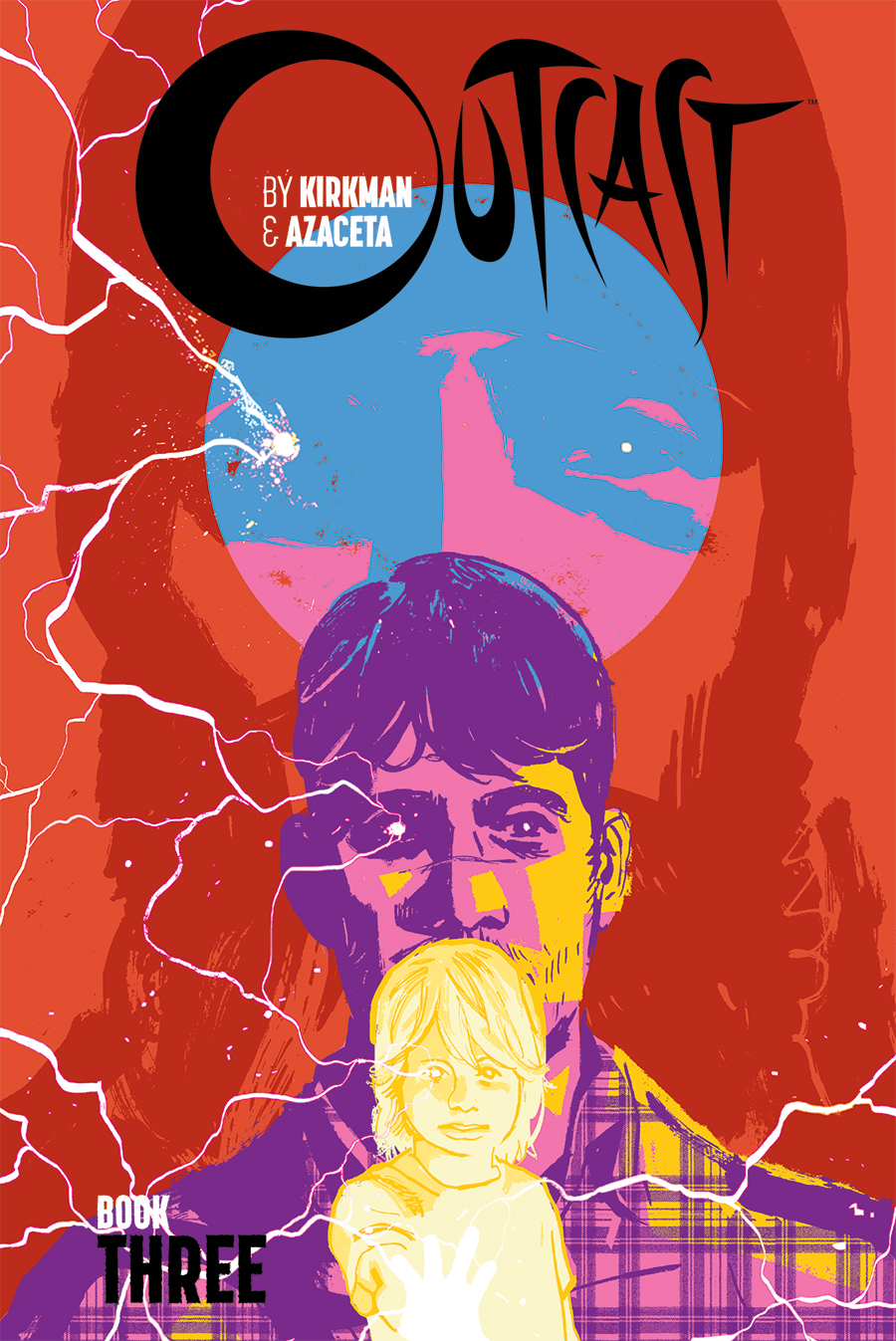 STORY: ROBERT KIRKMAN
ART / COVER: PAUL AZACETA & ELIZABETH BREITWEISER
JUNE 26
272 PAGES | Full Color | Mature | $39.99
This hardcover features twelve issues of the hit comic book series, along with covers and a sketchbook, in one oversized hardcover volume. Perfect for long-time readers and fans of the TV show.
A major turning point in the series! New characters are introduced! Big things are in store for Kyle Barnes as he's faced with something he never could have prepared for—hope! Everything changes, especially in the face of the coming invasion…
Collects OUTCAST BY KIRKMAN & AZACETA #25-36.
---
MURDER FALCON TP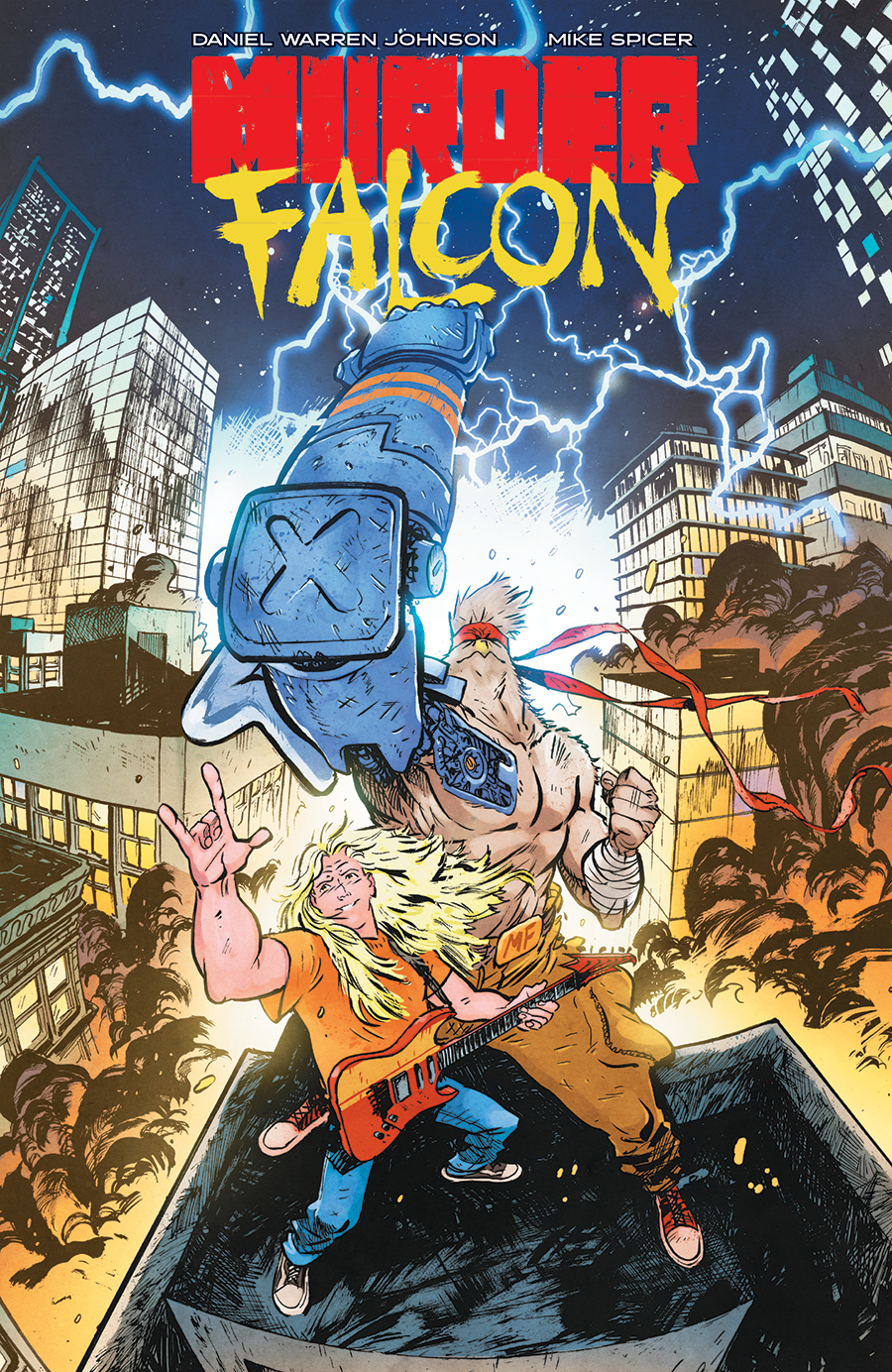 STORY: Daniel Warren Johnson
ARTIST: Daniel Warren Johnson, Mike Spicer
COVER A: Mike Spicer, Daniel Warren Johnson
JULY 10
208 pages | Full Color | Teen | $19.99
The world is under attack by hideous monsters, and Jake's life is falling apart—until he meets Murder Falcon. He was sent from The Heavy to destroy all evil, but he can't do it without Jake shredding up a storm. Now, with every chord Jake plays on his guitar, the power of metal fuels Murder Falcon into all-out kung fu fury on those that seek to conquer Earth! From DANIEL WARREN JOHNSON—creator of the Eisner-nominated EXTREMITY—comes MURDER FALCON! GET READY TO SHRED! Collects MURDER FALCON #1-8