Hola hola, y'all. This year's already flying by, innit? Speaking of time flying, I think this is one of the most informative issues of THE WALKING DEAD DELUXE in a bit. We get a rough timeline of how long it's been since things went south. We even get some insight to the undead nicknames: roamers, lurkers, biters, etc. With Woodbury behind our survivors, it's wild to think there are bigger issues ahead.
Buckle up, buttercup!
---
THE WALKING DEAD DELUXE #34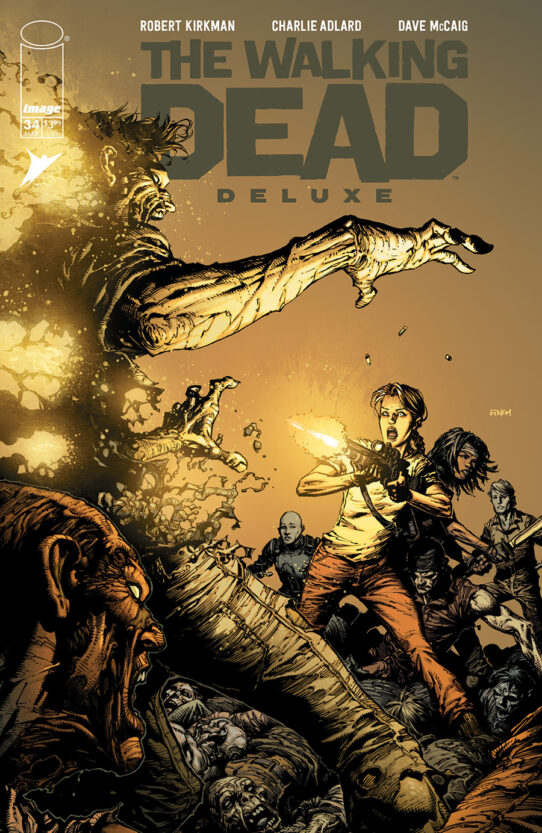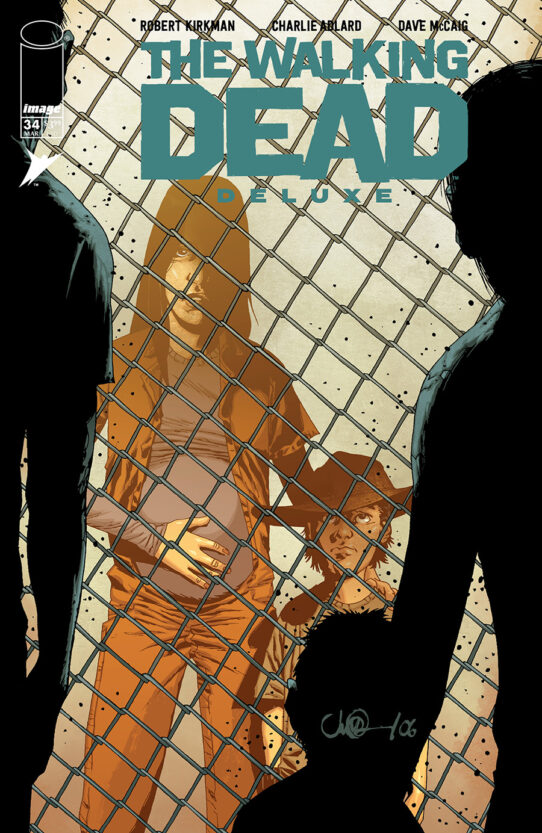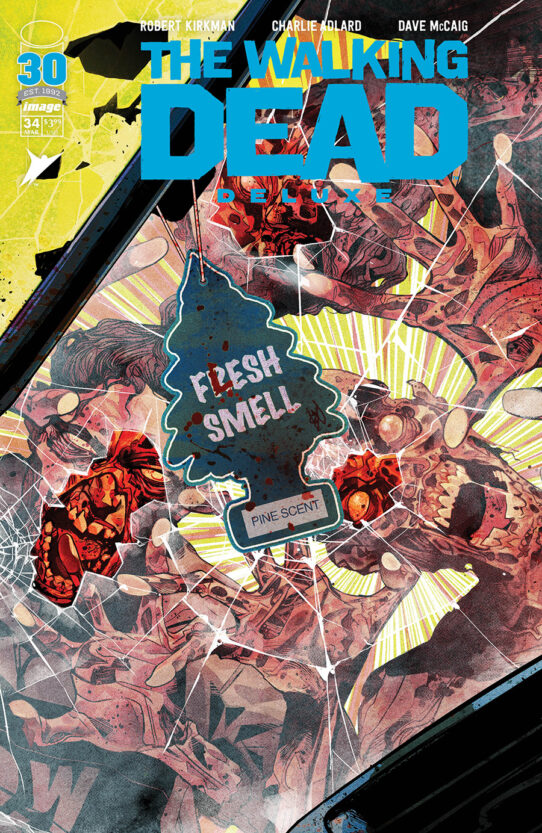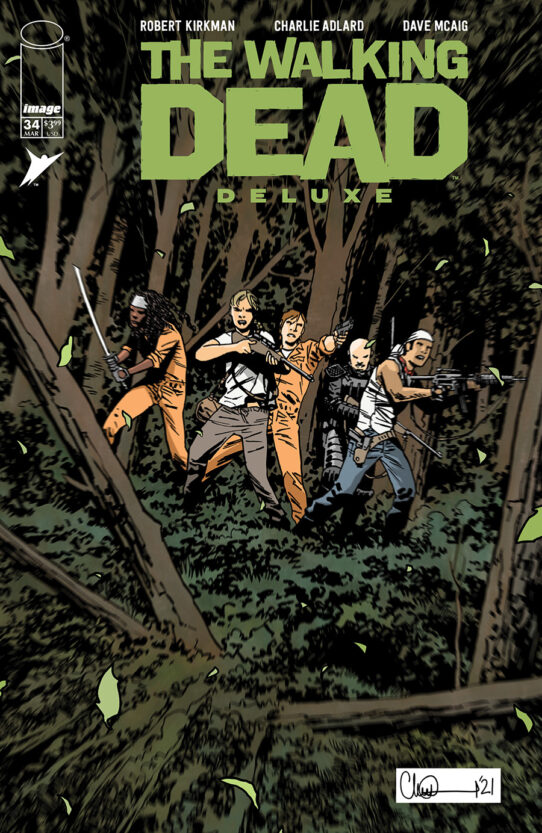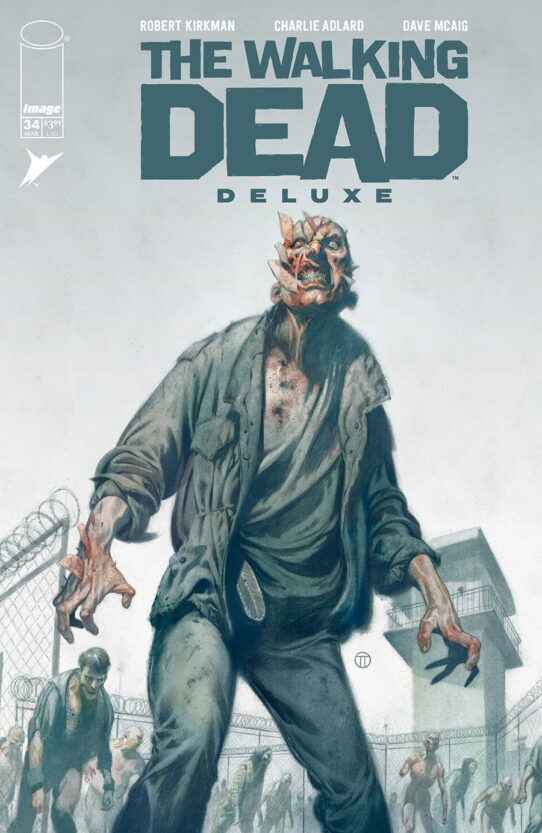 STORY: ROBERT KIRKMAN
ART: CHARLIE ADLARD & DAVE McCAIG
COVER A: DAVID FINCH & DAVE McCAIG
COVER B: CHARLIE ADLARD & DAVE McCAIG
COVER C: MIKE DEL MUNDO
COVER D: CHARLIE ADLARD
COVER E: JULIAN TOTINO TEDESCO
MARCH 2 | 32 PAGES PLUS COVER | FULL COLOR | M | $3.99
Rick, Glenn, Michonne, and their new allies from Woodbury return to the prison to a horrific surprise.
This deluxe presentation in STUNNING FULL COLOR also features another installment of Cutting Room Floor and creator commentary.