Here's the preview for The Walking Dead 131, out Wednesday!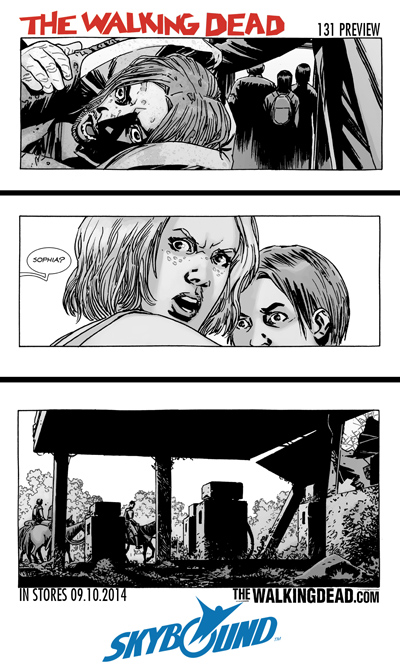 Story By: Robert Kirkman
Art By: Charlie Adlard
Inks By: Stefano Gaudiano
Greytones By: Cliff Rathburn
A journey begins.
This was released on Friday for Skybound Insiders. If you're not an Insider, WHY NOT?! It's free and super easy to sign up. Yes, you'll get an email a few times a month from us with coupon codes, sales alerts, or upcoming comic news. But doesn't that also sound kind of cool? And right now, we're furiously working behind the scenes on a loyalty program that will reward you for, well, just about everything. From visiting our sites, to commenting, to playing our games. Look for that to start rolling out soon. It'll be coming in pieces as we get it nailed down.