When you want a little piece of comic book history, sometimes it doesn't matter the price or the condition. A copy of The Walking Dead #1 graded a lowly 0.5 has recently gone up for bidding on eBay, and the eBay bids only continue to increase.
According to the CGC, there is only one copy at a 0.5 grade so far, with no other copies of the first issue below a 2.5.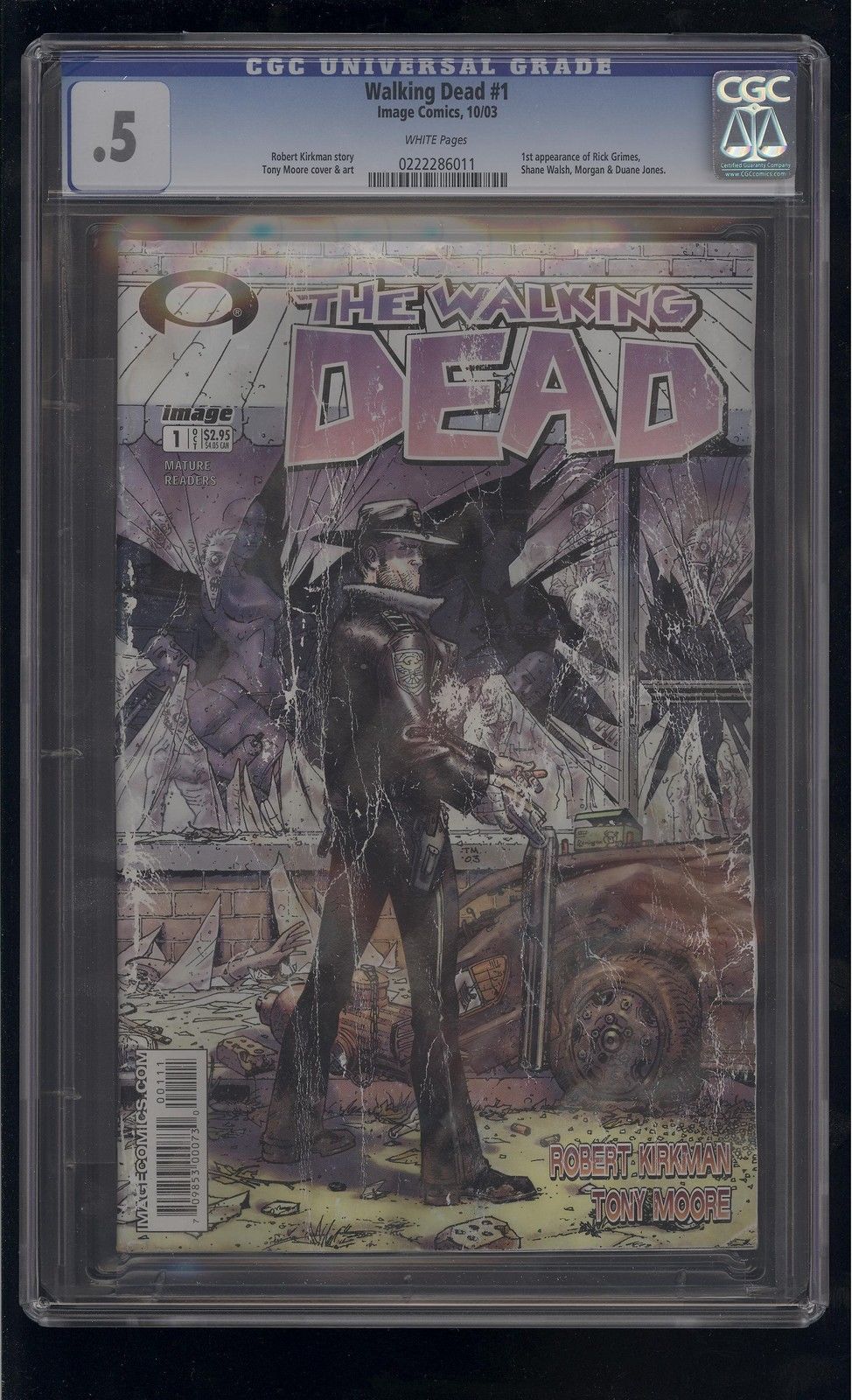 As of 10:35am PST 2/11, this copy of The Walking Dead #1 was at $191.38 with 16 bids.
EDIT: With 9 hours of bidding to go, as of 9:55am PST 2/20 the comic is now at $669.00!
What do you guys think? Isn't it still kind of awesome to have a Walking Dead #1? Does the apocalyptic condition kind of add to the appeal? Does the .5 CGC rating add a comedic element? What would you pay for this?
Hat tip to Bleeding Cool, who spotted it first!