Here's a behind-the-scenes photo from Episode 408 that we want YOU to caption!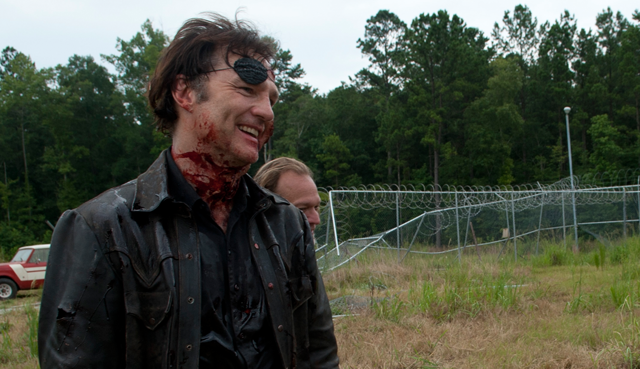 What was David Morrissey/The Governor saying? Why's he smiling? Leave a comment below with your caption and we'll pick our favorite.
The winner gets a shirt of their choice from our online store shop.thewalkingdead.com!
Creativity counts. Hilarity counts. And, you know, make sure we can understand what you're saying!