Holy Bon Jovi, San Diego Comic-Con is coming up faster than I'd like to think. Tickets for Comic-Con edition of The Walking Dead Escape (July 19th and 20th) went on sale a while ago, but every so often we release a block of Walker tickets and they're selling quick. I wanted to make a post where you can ask questions about the event and also to remind you to lock in your tickets as soon as you can.
There are different ticket types: you can run the course (you don't have to be a super athlete, you can jog/walk the course at your own pace, it winds around so much and the waves all get mixed up so no one notices or even cares), you can be a zombie and stalk the course, or you can just be a spectator—show up, take in the carnage, hit the after party, and buy some merch (hint hint).
Tickets for the "Hero" zombie makeup are already sold out, and it's no surprise. Here's one of the day's first hero makeup jobs from Philly: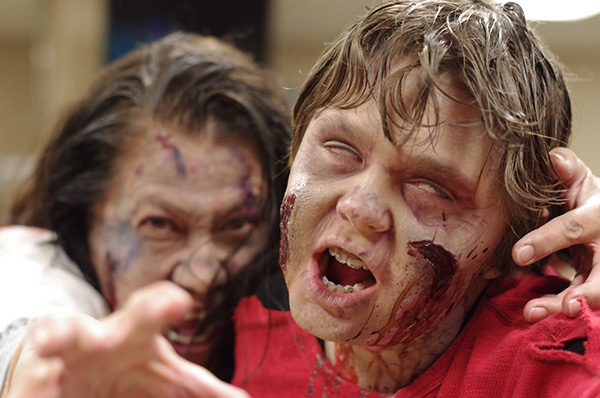 Tickets for regular Walkers will sell out as well, so get your tickets for the Comic-Con Escape HERE.
Learn more about the event HERE.
Follow event details on Twitter at @TWDEscape.
If you're a Facebook person we have a page just for the event right here.