THE RESULTS ARE IN! After WAY too many rounds of voting (what was I thinking?), we have our Dead Cup champion! It's only fitting that the last man standing as your favorite character from the comic is the man that started it all:
RICK GRIMES.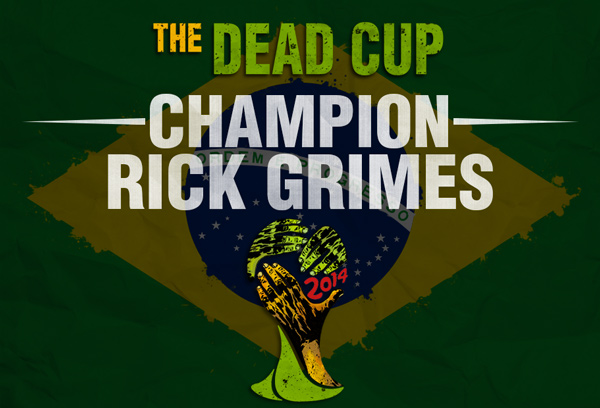 A huge thanks to all of you that voted! Some of you cheeky bastards were suggesting that we were just running this contest so Robert would know who to kill off. Of course that's ridiculous (Robert just kills off whoever wants), but it's not THAT far from the truth. We did want to get a better feel for which characters in the comic you guys actually love. We have our hunches (Michonne, Rick, Carl) but it's interesting to see what you really think (like I thought for sure Ezekiel would go further). And this helps inform some of our other business decisions, like merch and licensing. In short: there was a purpose to the whole thing. So thank you for taking the time to vote and for all the comments and discussion!
Make some noise below! If your favorite character didn't make the grade, let us hear it!
Here's the final bracket, with King Rick as champion: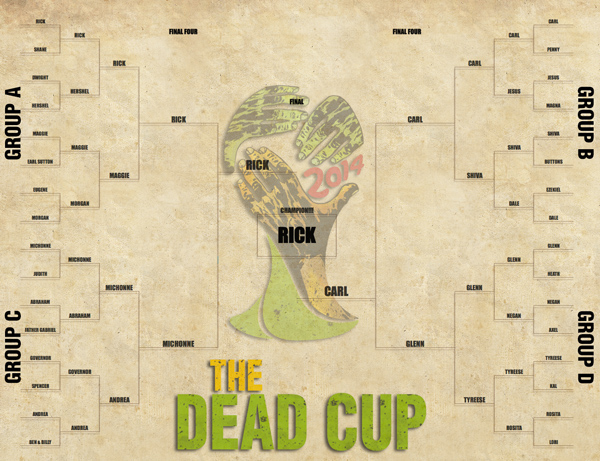 GROUP A
GROUP B
GROUP C
GROUP D
SWEET SIXTEEN I
SWEET SIXTEEN II
QUARTERFINALS
SEMIFINALS
FINALS