PREVIOUSLY on this post we showed you the most deadly must have new piece of jewelry coming to SDCC: the Walking Dead Lucille Bracelet! Today for our 9th and final wave we've got 2 awesome brand new Negan and Whispers themed shirts! Check it out and we'll see you in San Diego NEXT WEEK:
---
Take it like a Champ ($20)
The summer of Negan continues! Could you look him in the eye and take a beating from Lucille like a champ? Well, with this shirt featuring his fan-favorite phrase along wth with his signature blood splatter, you can tell everyone how brave you are.
---
Silence the Whisperers ($20)
The War has begun and Rick wants YOU to help defend Alexandria! Everyone has to do their part – wear this shirt to show your support and SILENCE THE WHISPERERS.
---
The Walking Dead Lucille Bracelet ($40)
Negan's favorite weapon becomes your next favorite piece of jewelry. Designed by Han Cholo, this stylish bracelet comes in an edition of 200 pieces.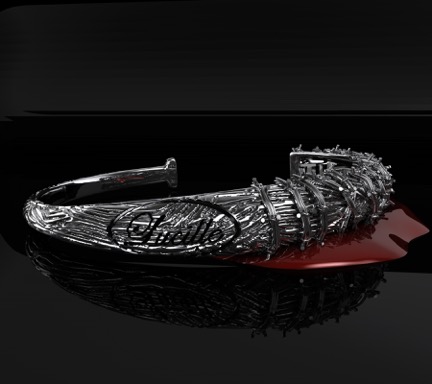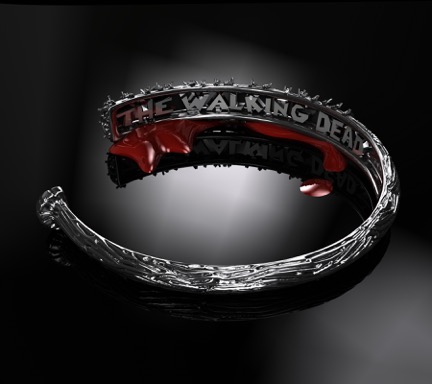 ---
"Negan Kills" Variants- $10 each
The Summer of Negan continues through three of Skybound's hottest titles. BIRTHRIGHT, MANIFEST DESTINY and THIEF OF THIEVES all pay homage to the king of skull-crushing himself, NEGAN! The covers of BIRTHRIGHT #17, MANIFEST DESTINY #21 and THIEF OF THIEVES #33 feature each comic's artist depicting the notorious WALKING DEAD badass facing off against its respective heroes, a.k.a. Negan f*cking sh*t up for everyone!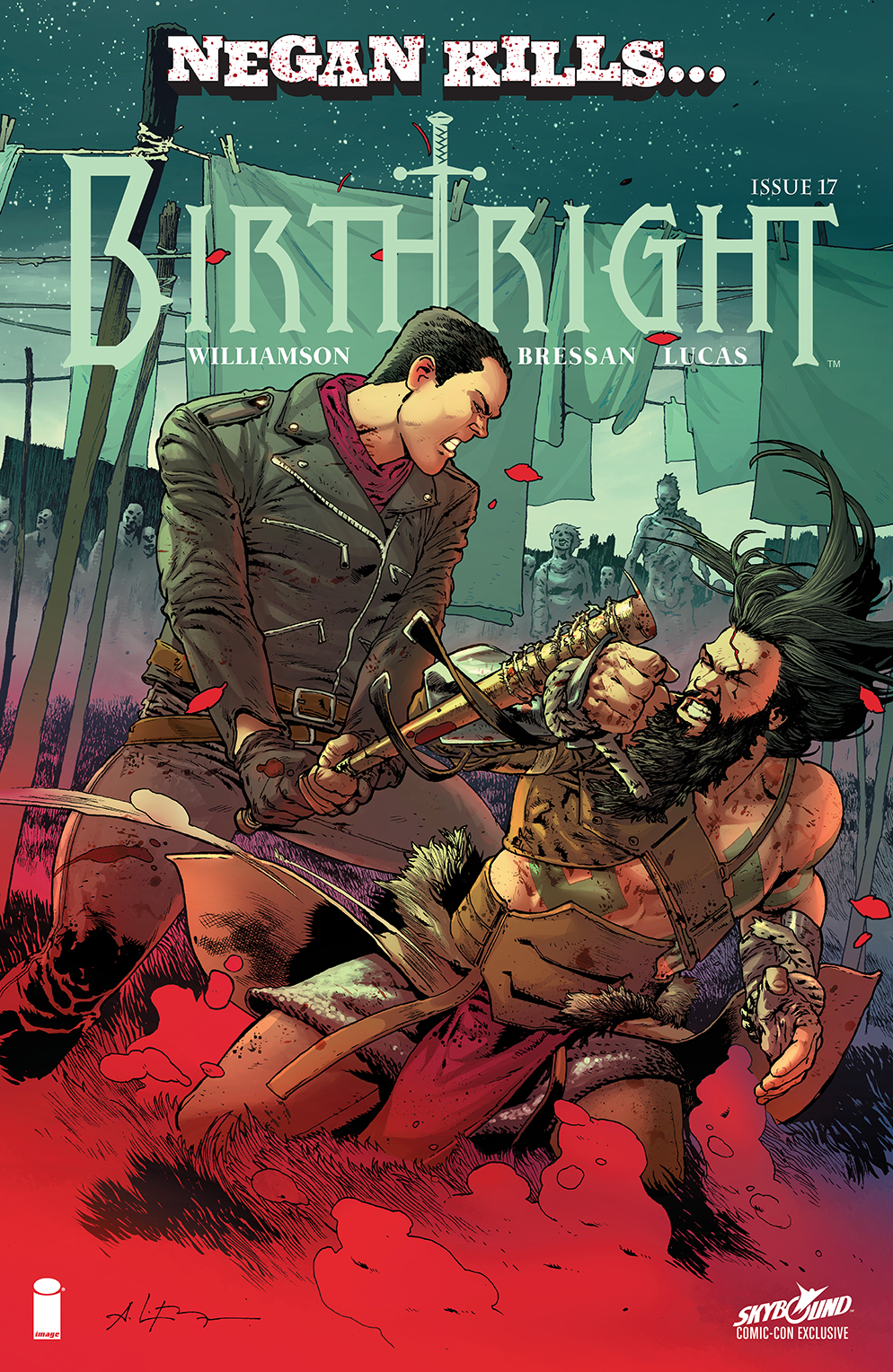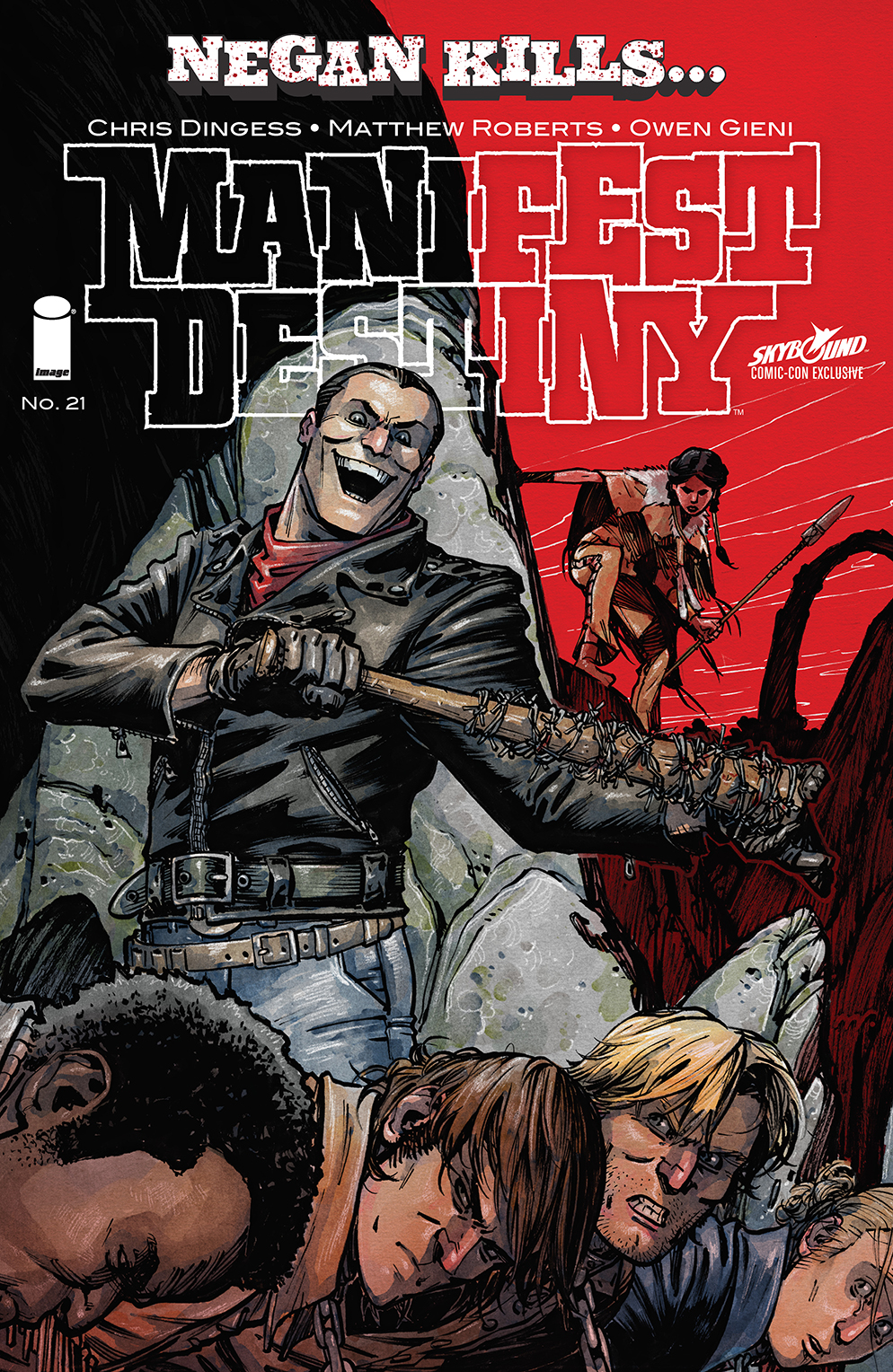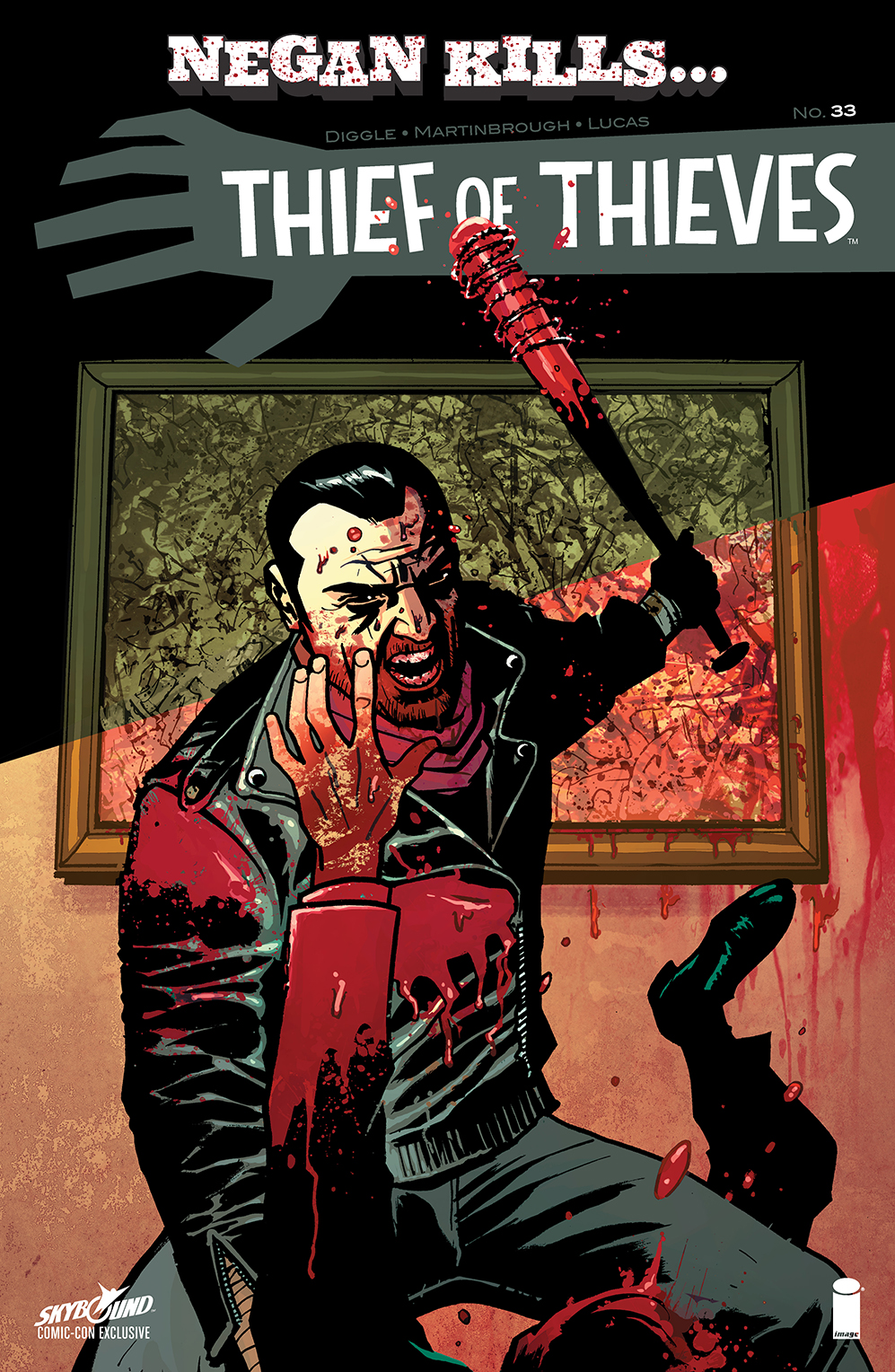 ---
Skybound Series 1 Pin Set
Skybound and Yesterdays are teaming up to bring you Skybound's first ever pin set. Each pin features iconic art from comics like The Walking Dead, Invincible and Saga!
There are 7 pins available at the main Skybound booth (#2729), featuring beautiful enamel artwork from Skybound titles The Walking Dead, Manifest Destiny, and Invincible. Each pin is limited to 1000 pieces and are $10 each. See ALL of the pins at Skybound!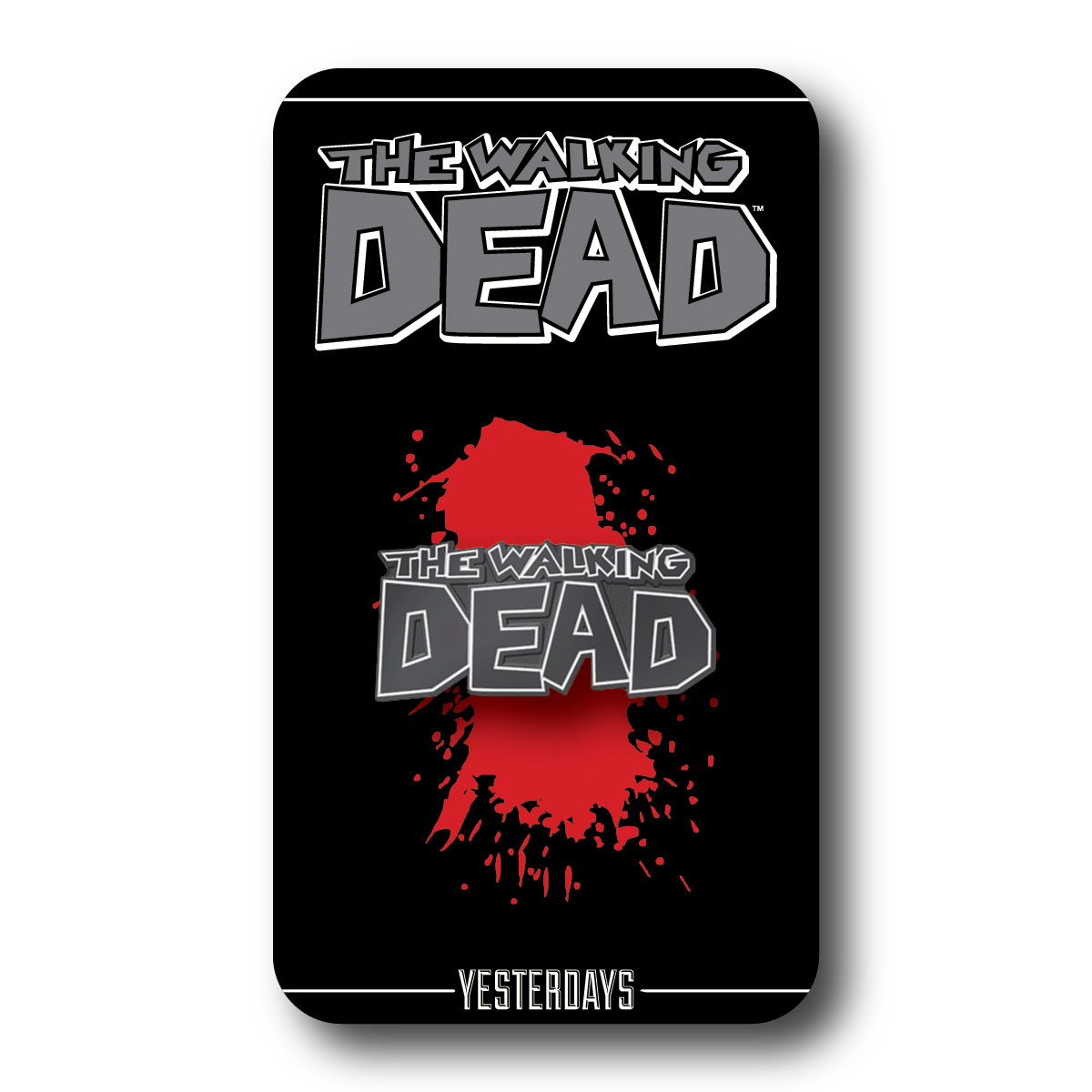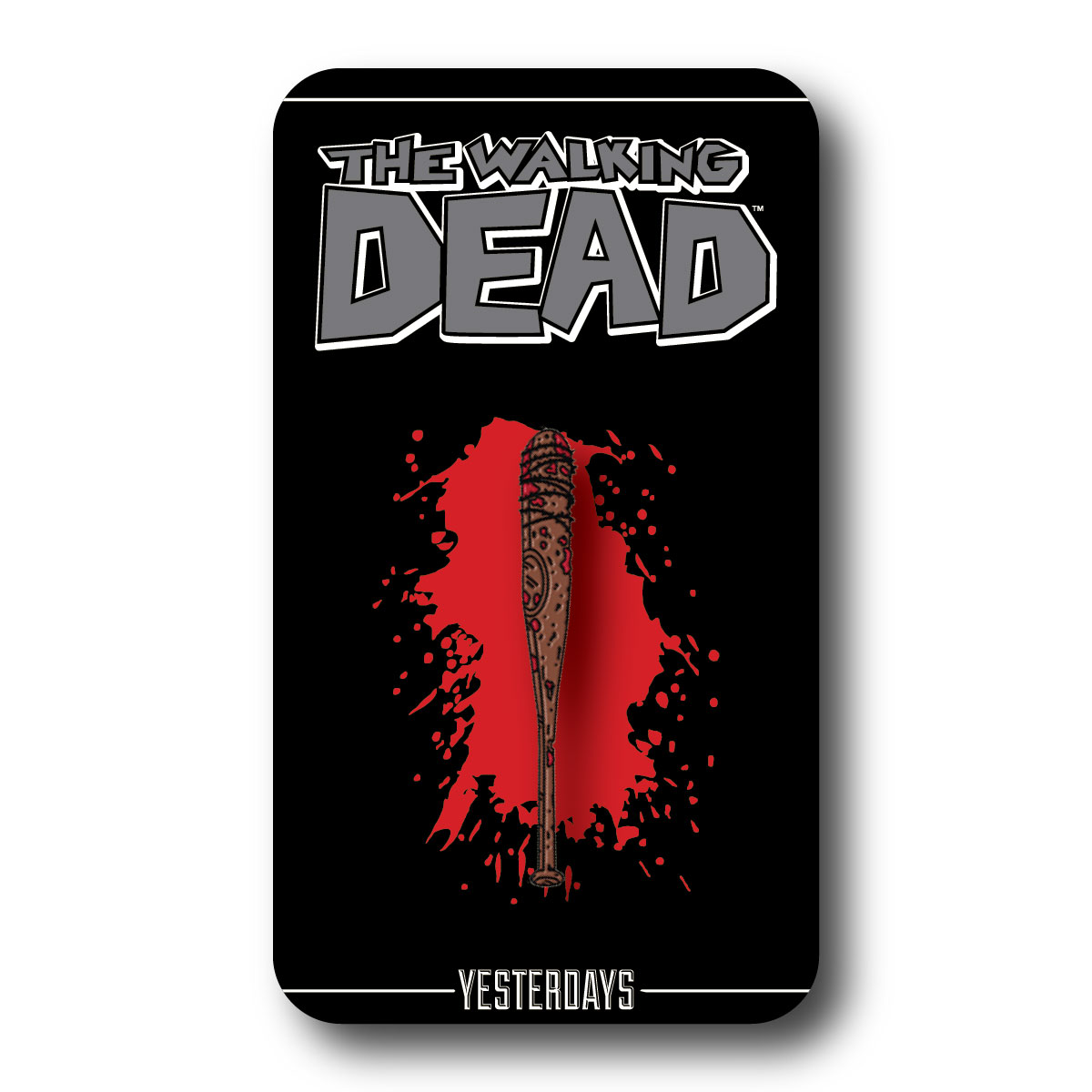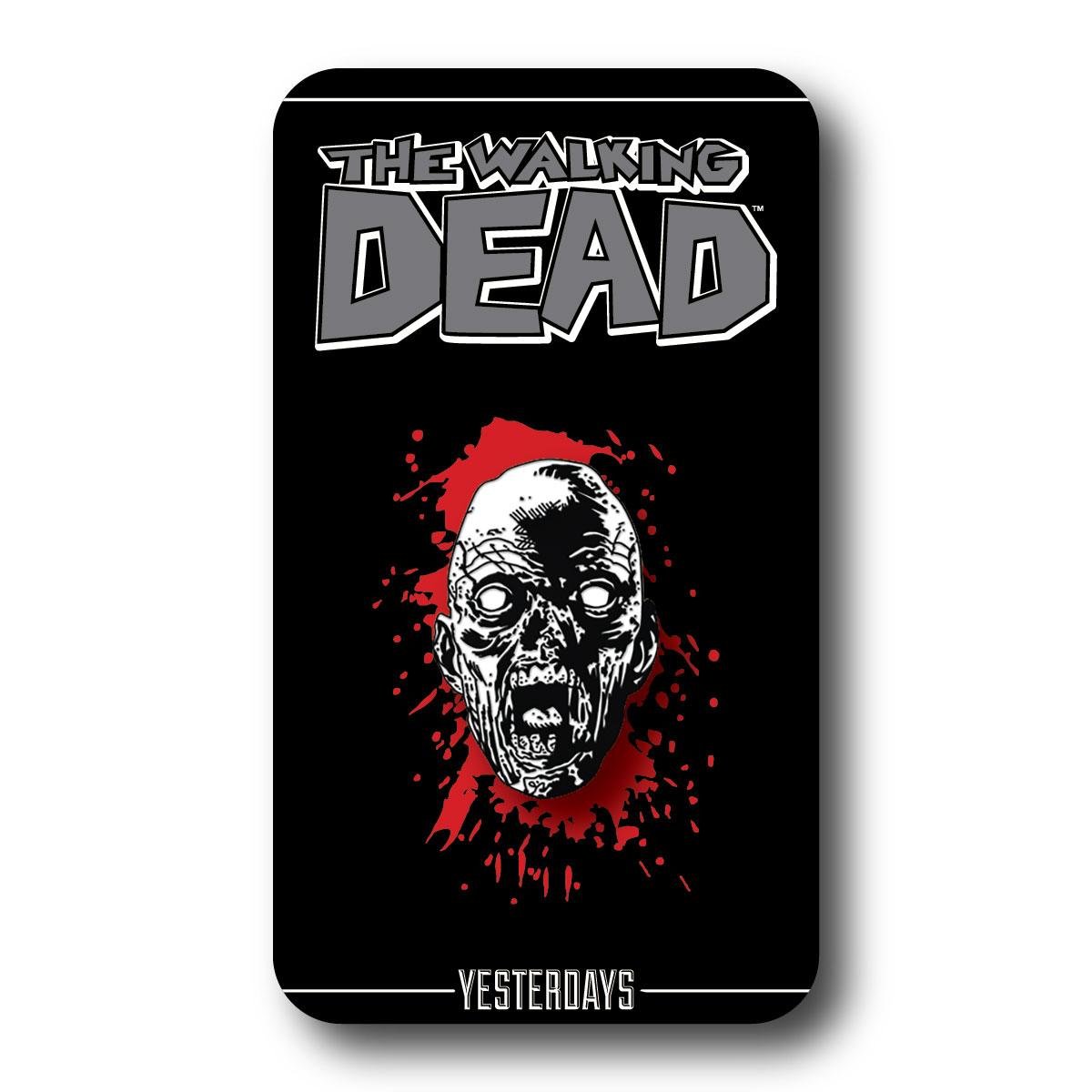 ---
We fired the first shot last year when we brought Dwight's crossbows to San Diego, so this year we are evening the battlefield by bringing 5 new Walking Dead weapons with the help of our friends at Buzz Bee Toys! If the crossbow wasn't your weapon of choice, don't worry – we are bringing Michonne's Katana, plastic and light and perfect for slashing, Andrea's Rifle, Abraham's M16, Carl's Revolver, each with a range of 72 ft, and Rick's Shotgun, double-barrel for double ammo action, to the booth. Only a limited amount of each weapon will be available at SDCC, so be sure to get your hands on them quickly if you want to survive the zombie apocalypse, or just ambush your frenemies!
Michonne's Katana- $15

Abraham's M16-$30

Carl's Revolver- $20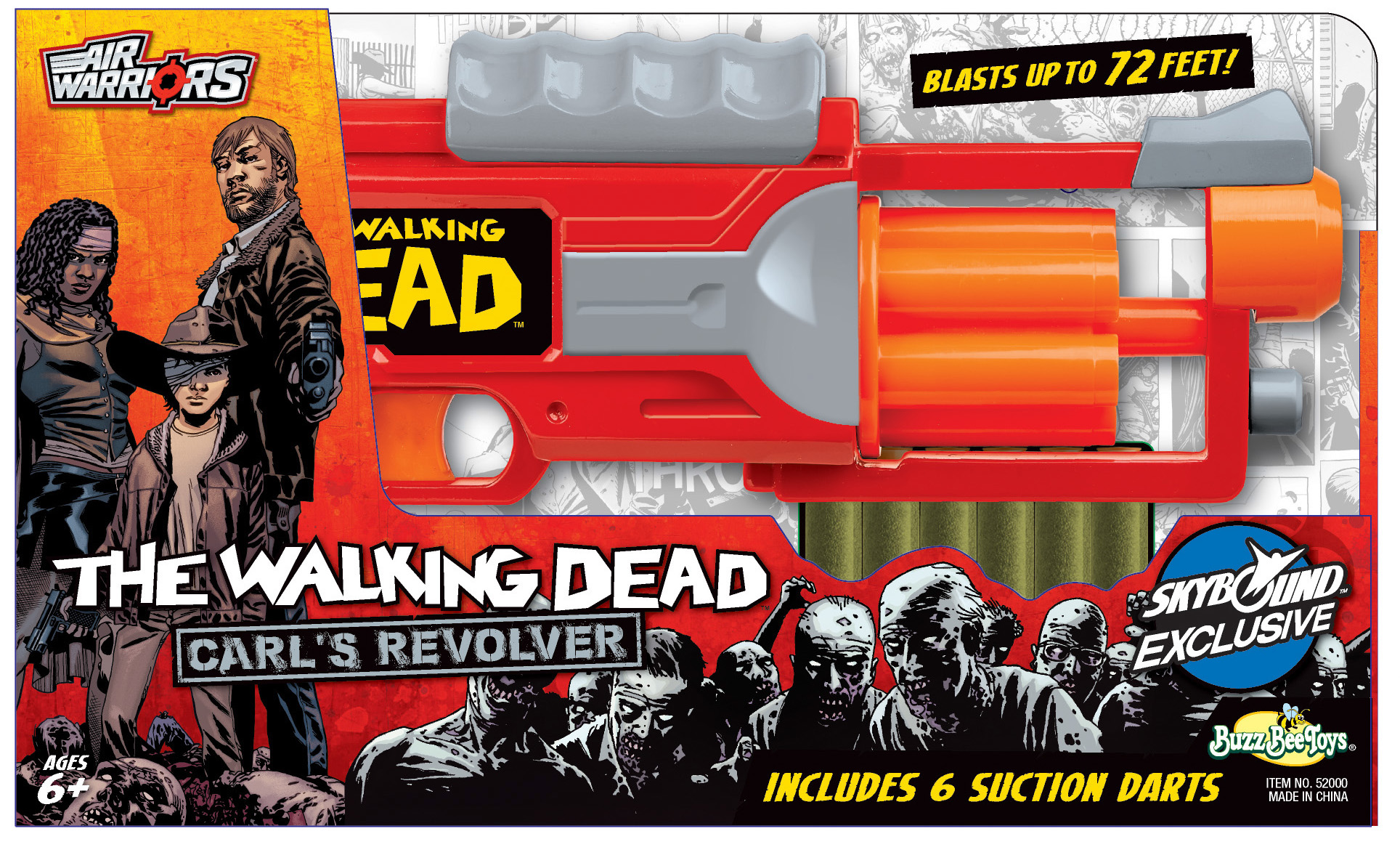 Andrea's Rifle- $30

Rick's Shotgun- $30

Refill Pack- $10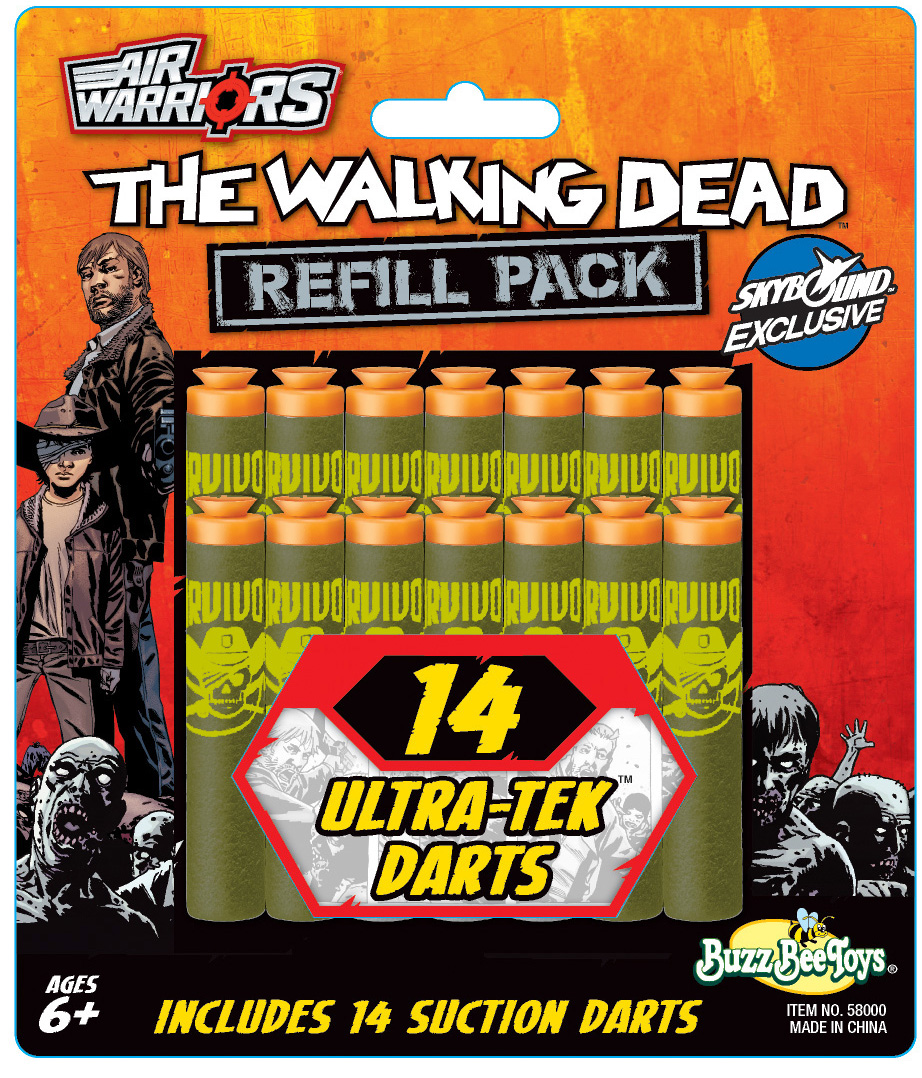 The Walking Dead Dart Blasters and Katana
---
Lucille 34" Replica Bat- $40
Lucille is back and this time at a full 34 inches Perfect for smashing heads or a quick game of softball (just mind the barbed wire and the zombies). She was immortalized by the death of a certain pizza boy, but she still has so much blood to shed!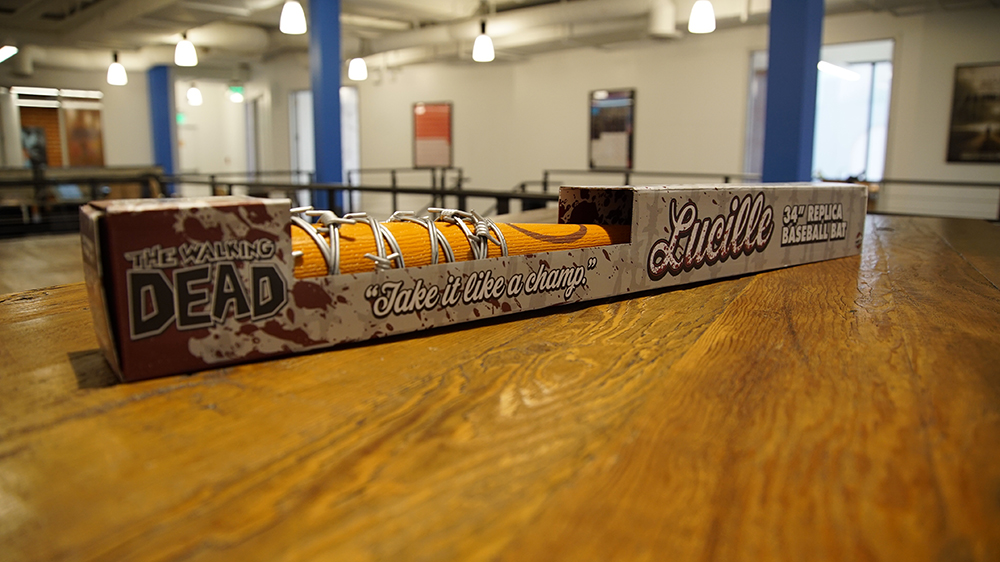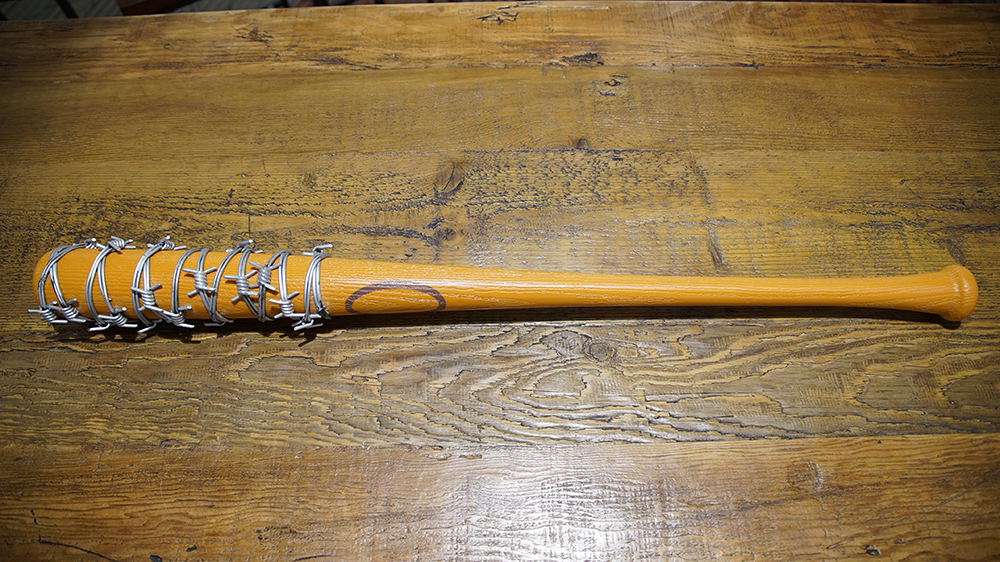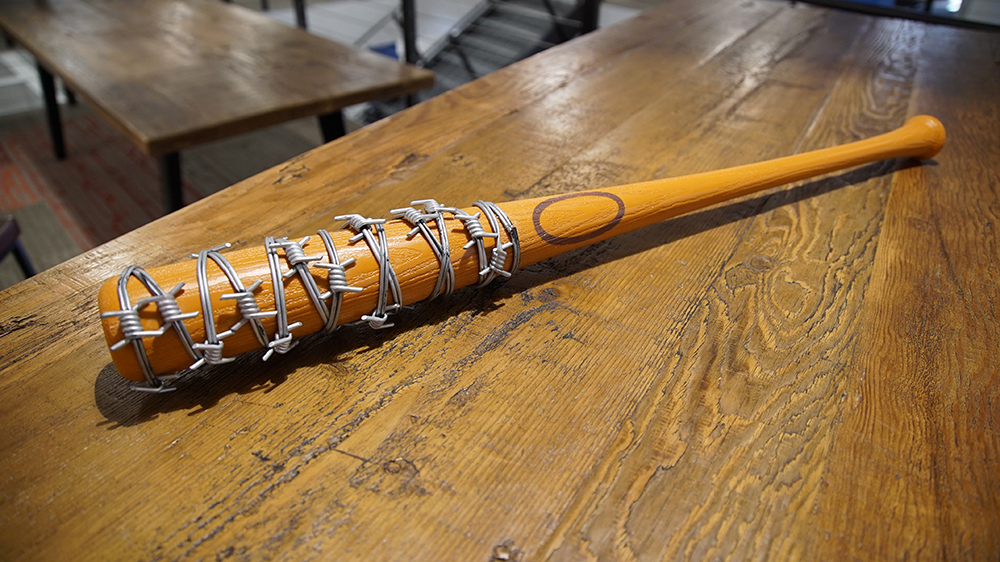 Lucille 4" Keychain Blind Boxes- $10
You can finally take your favorite skull-crushing bat with you everywhere you go! Presenting Lucille in 4-inch vinyl form, and a key ring for easy transportation. Available in multiple colors, both regular and blood splattered, plus a few rare colors.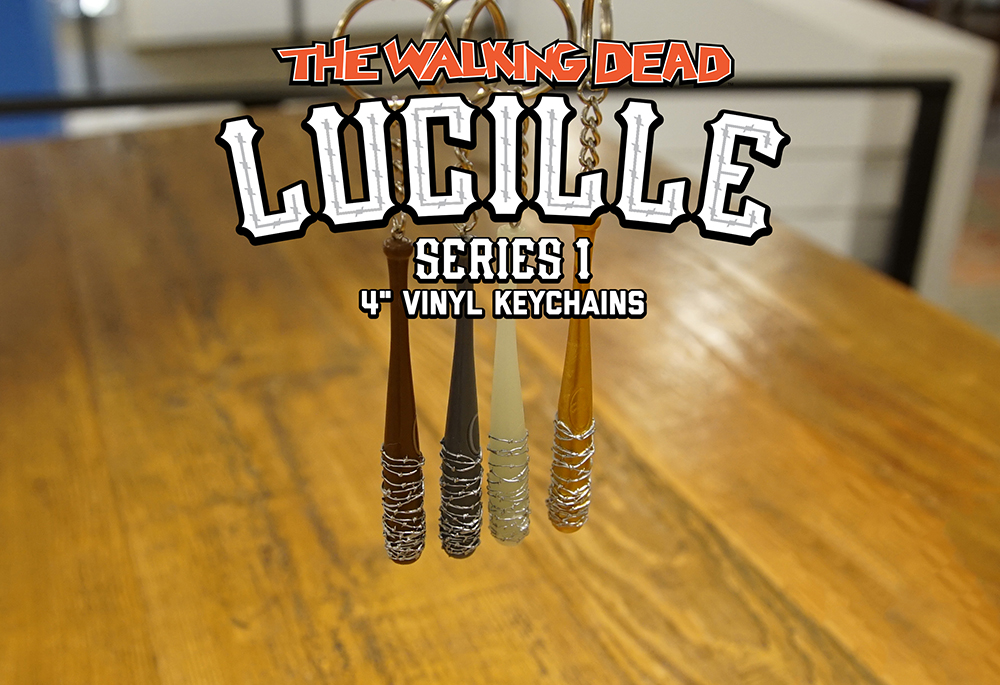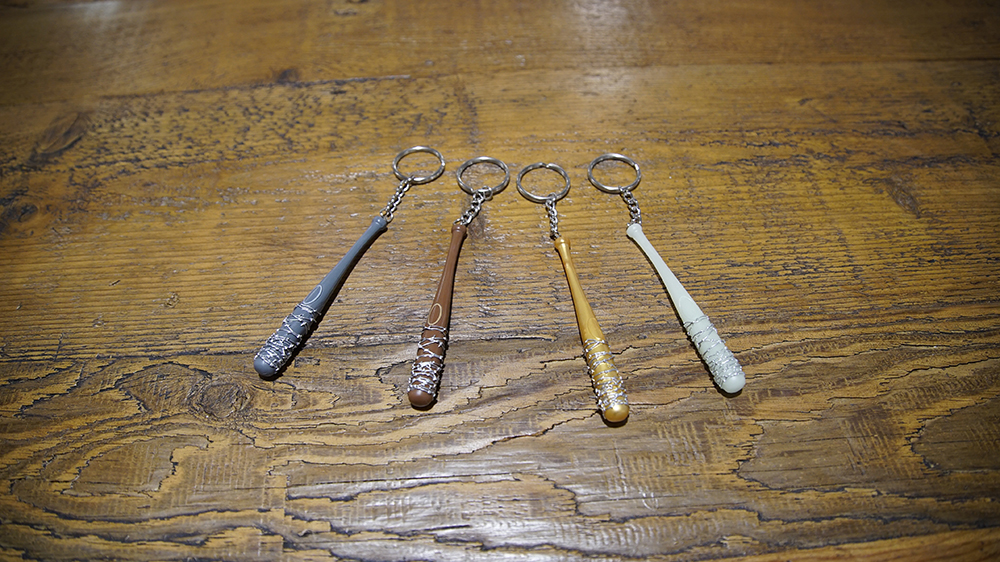 ---
The Walking Dead Compendium 3 Hardcover ($100)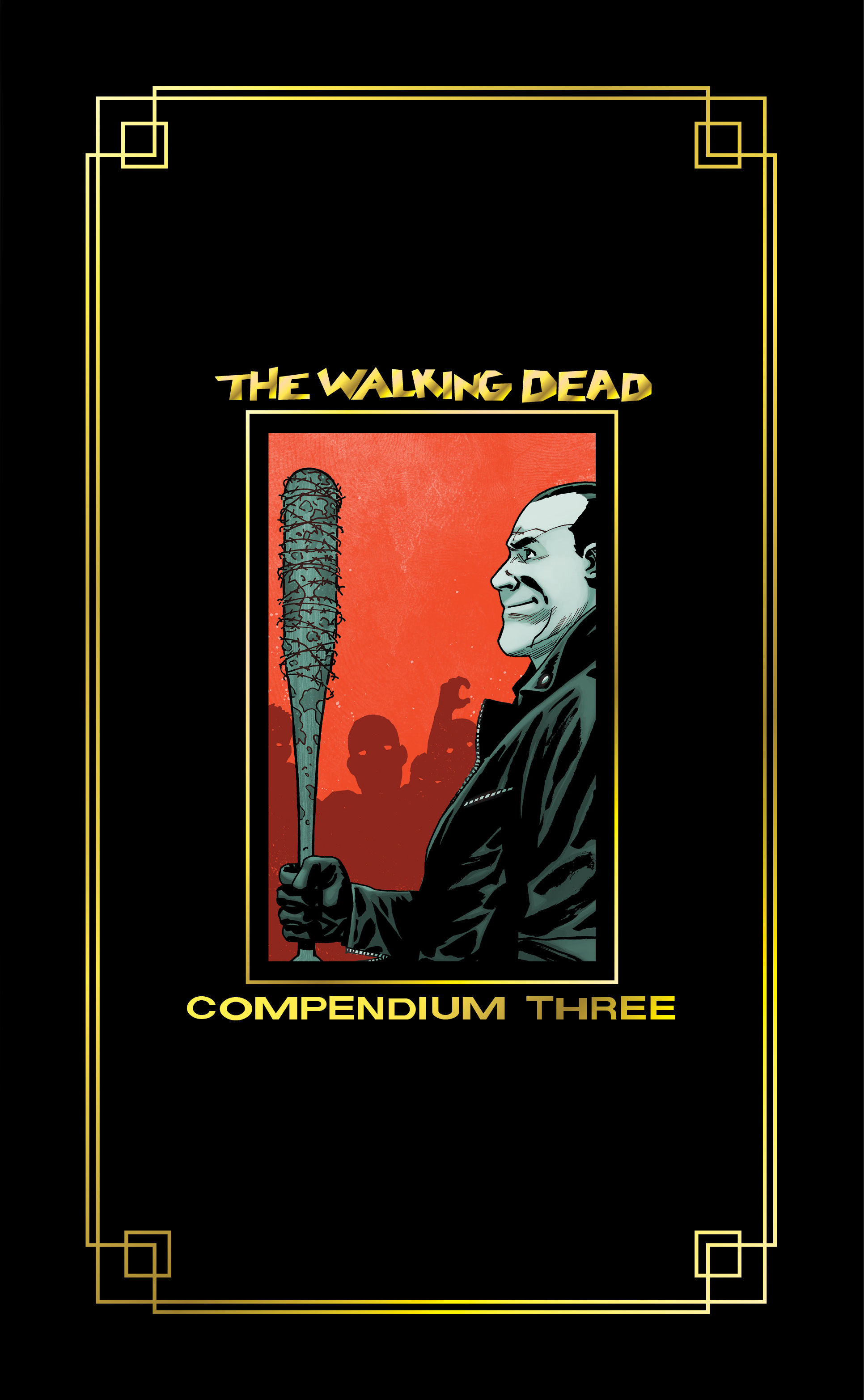 This limited-run hardcover edition of Compendium 3 is gold foil-stamped and contains issues 97-144!
PREVIOUSLY:
---
The Walking Dead's COMIC Negan and Glenn 2 pack Action figure Set ($50)
Eeny meeny miny moe, Negan chooses San Diego. Skybound and McFarlane Toys are bringing back The Walking Dead's most despised villain to San Diego Comic-Con and this time they're bringing Glenn along for the ride. This exclusive 2-pack features Negan with Lucille, Glenn and an exclusive smashed Glenn head, straight out of The Walking Dead's issue 100. This limited edition set comes in 2 color variants, Color Blood Splattered and Black & White.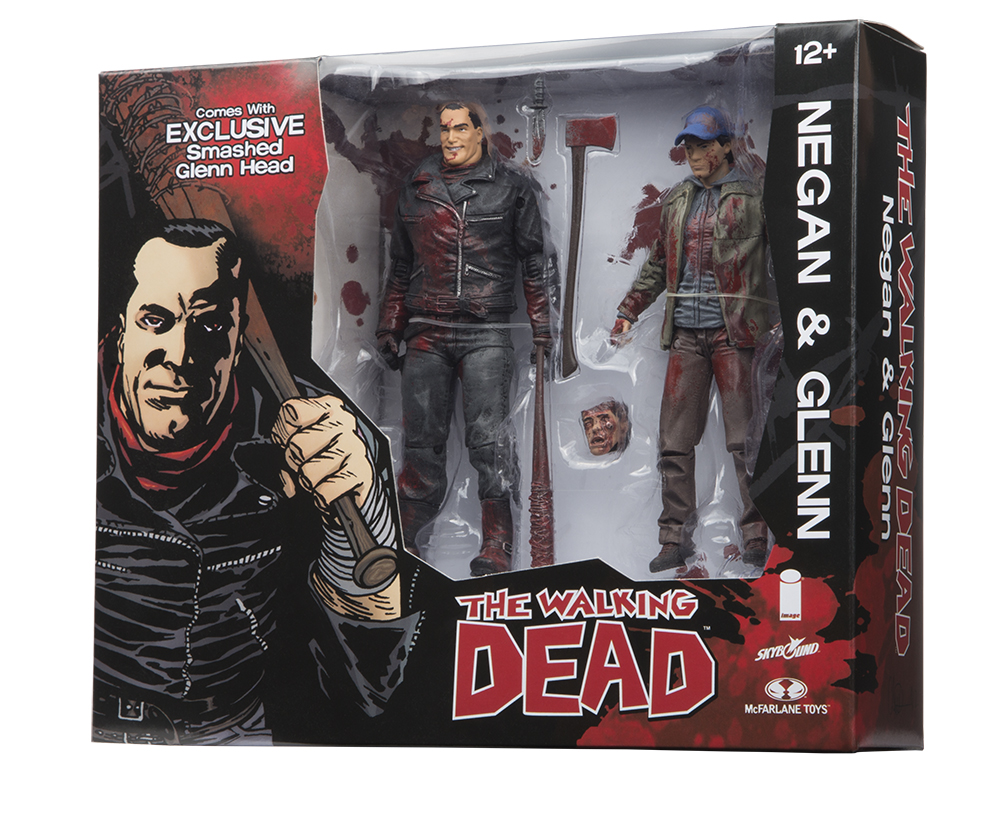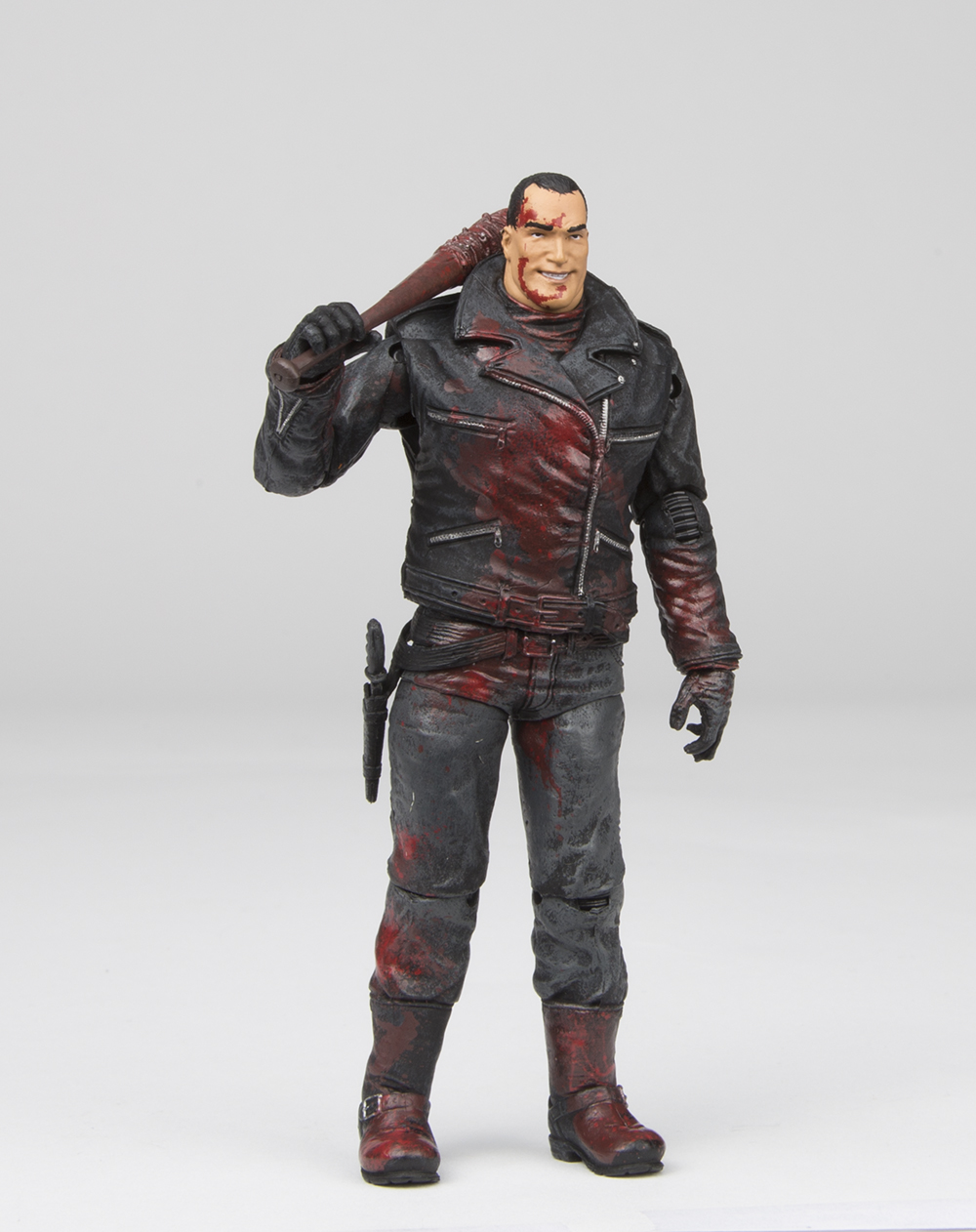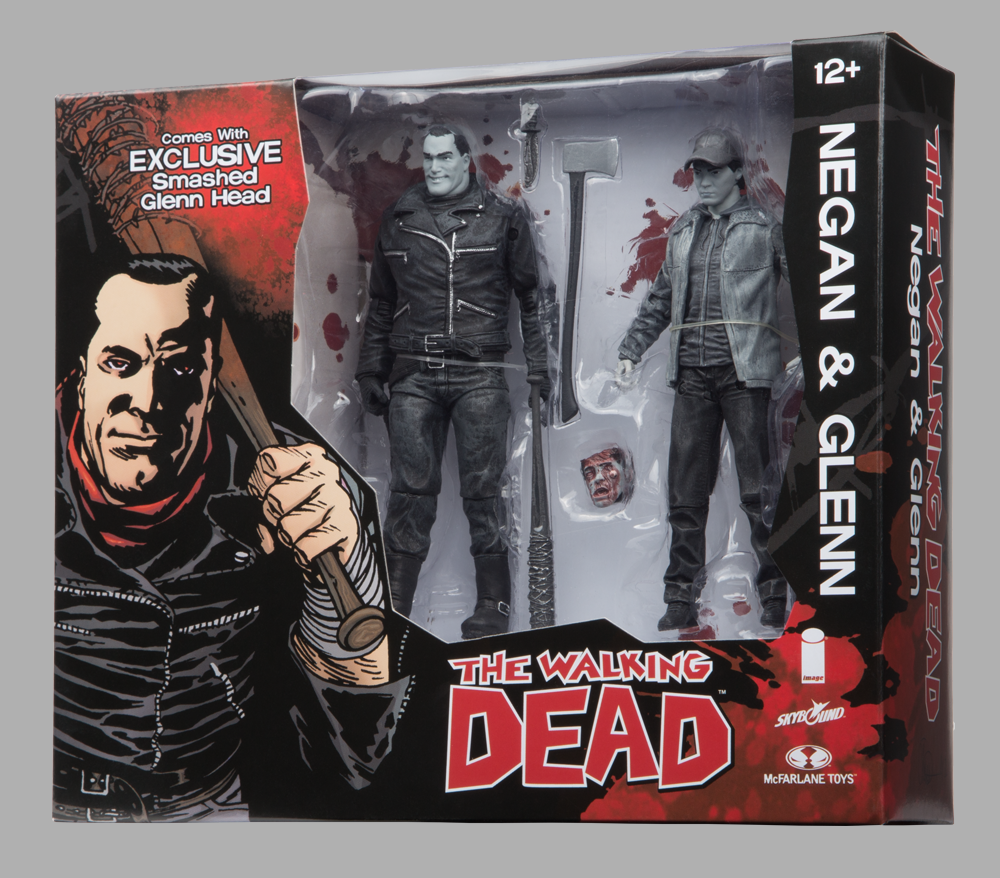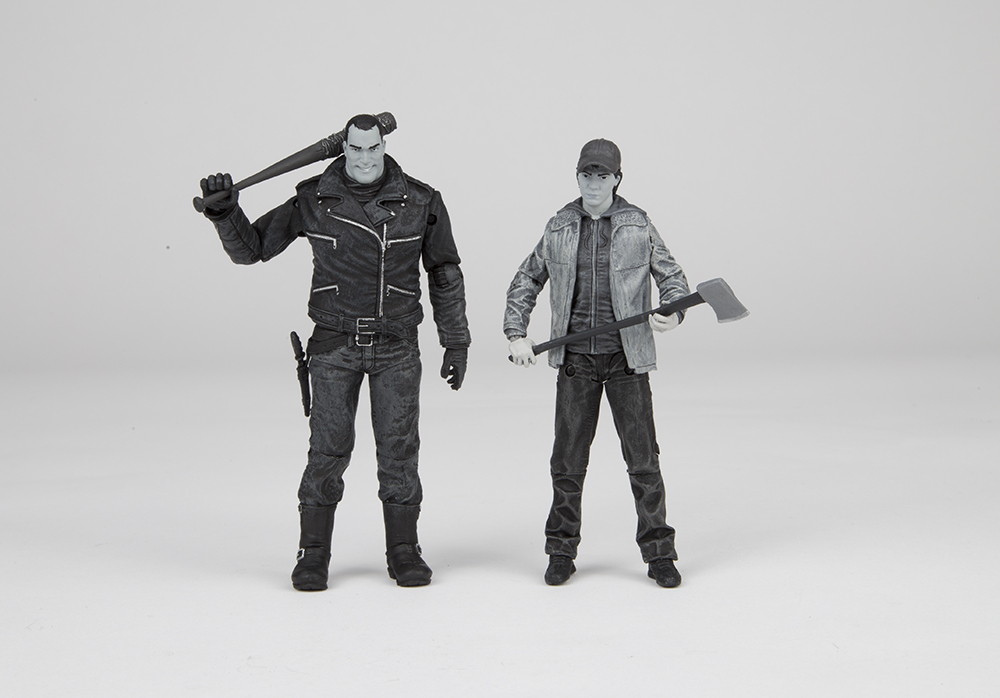 ---
Keep coming with those comments! We tie Shawn down and make him listen to all feedback!