Well aloha! We're back with another Off-Topic Wednesday, where we get to annoy Walking Dead fans with a bunch of stuff that ISN'T The Walking Dead! But admit it, you love it. Let's get to it:
Wondering why I dropped that "ALOHA" in my greeting, or the gorgeous palm tree header image? We are in HAWAII for The Amazing Hawaii Comic Con! We're bringing Robert Kirkman and artists Cory Walker (INVINCIBLE), Jason Howard (SUPER DINOSAUR and THE ASTOUNDING WOLF-MAN), Matt Roberts (MANIFEST DESTINY), Paul Azaceta (OUTCAST by KIRKMAN & AZACETA), and Ryan Ottley (INVINCIBLE). I don't know if we've EVER had this many Skybound artists at one convention, even SDCC. To celebrate, we'll be selling THREE sketch variants (INVINCIBLE, OUTCAST, and MANIFEST DESTINY) It's going to be epic! AND! As if that weren't enough, we're screening OUTCAST Friday night! If you're on Oahu, you better come see us! We'll be at BOOTH 310!
Yesterday we announced some really exciting news: We're making ANOTHER show with our friends at AMC! HEROES AND VILLAINS: THE HISTORY OF COMIC BOOKS is going to be a six-part docuseries where each episode focuses on a fascinating story in the world of comics. You know we love to get people into comics and this is a really cool angle. We'll have more as this develops!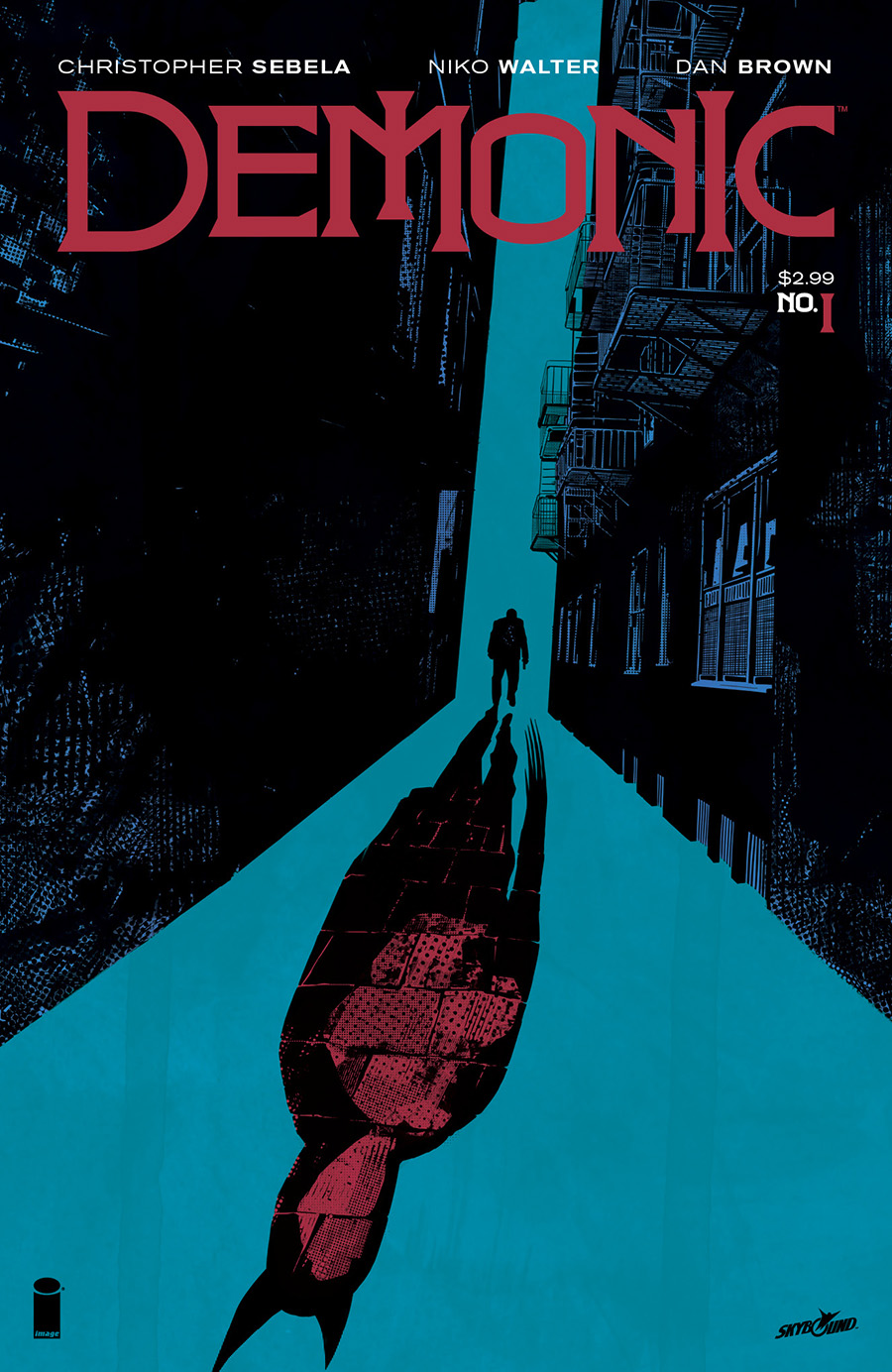 Another announcement this week: we're putting out an amazing comic miniseries called DEMONIC! Eisner-nominated writer Christopher Sebela (High Crimes), newcomer Niko Walter, and colorist Dan Brown unleash a man who will do anything to protect his family… even bargain away his soul. Now, the only thing to fear isn't New York's worst criminals, but what's already raging inside of Detective Scott Graves. After all, what's the cost of your soul when it's already damaged? DEMONIC arrives August 17th! Hit that link in the first sentence for a video interview with Chris and a 4-page preview!
Want another exciting announcement? YOU GOT IT: we have a release date for our built-from-the-ground up SUPERFIGHT digital version! We've been working with Pipeworks Studios and 505 Games to make sure the essence of SUPERFIGHT remains in tact as it goes digital and we think we've nailed it. Groups of 4 will be able to face off in a digital arena complete with live-video chat windows. It's like a Skype conference call that isn't horrible. Anyway, that will be hitting JULY 21st! But you can get in on the beta if you sign up at SUPERFIGHTLIVE.com!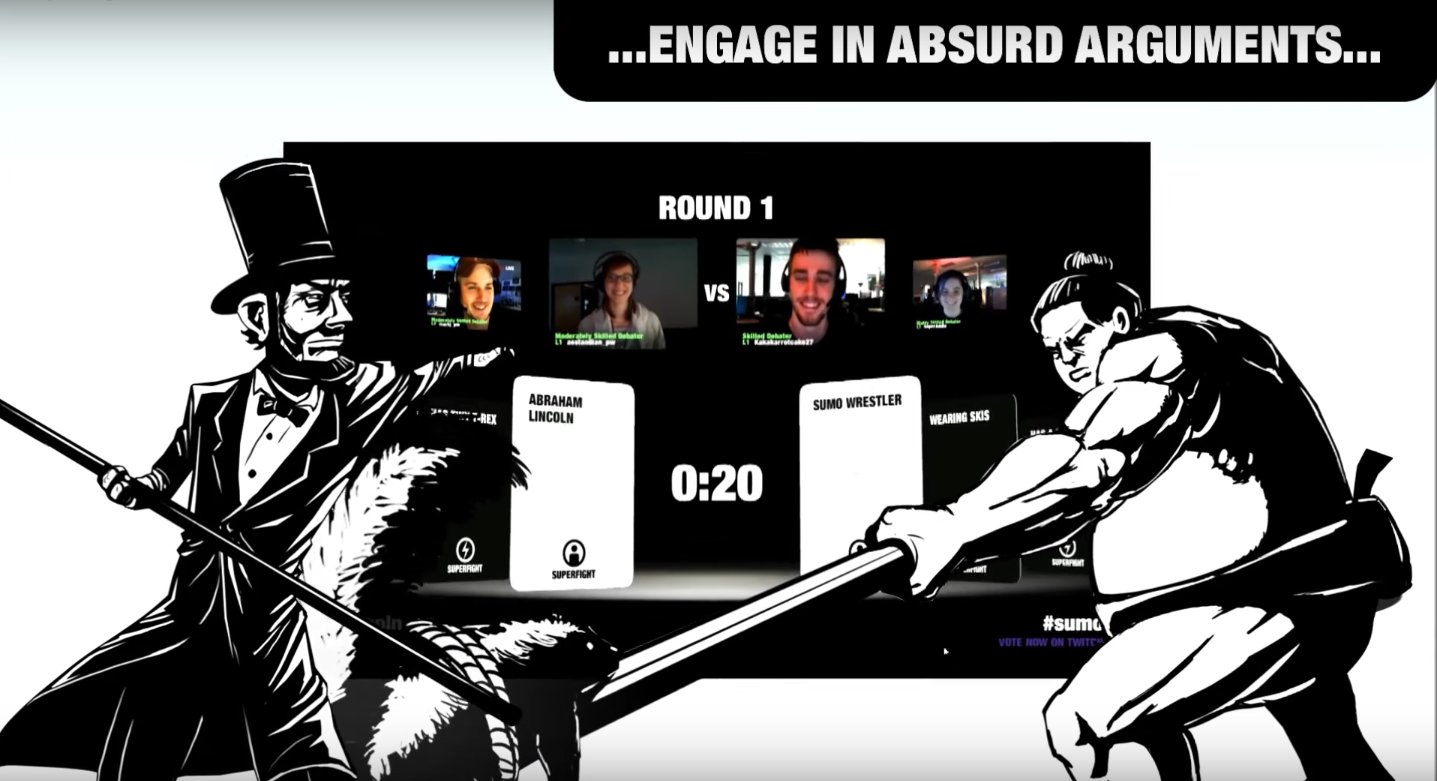 And last but not least, you saw our new TWD covers, but did you see the OTHER Skybound titles coming out this August? It's our biggest month in a while, with some amazing titles and covers! GO CHECK THEM OUT RIGHT NOW!!!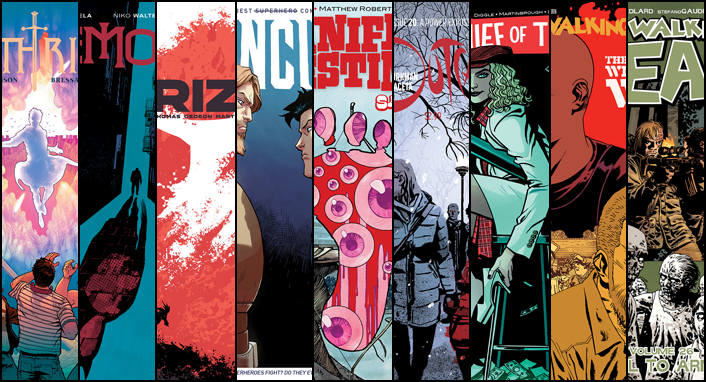 Ok, I have to run, I'm super late to meet up with our gang here! Comment on the above goodness down below, or feel free to get totally OFF-TOPIC! Tell us your favorite current comic! We'll take everyone that mentions their fav and put them in a spreadsheet and then pick randomly and we'll send that person something cool. We won't play favorites—it can even be a non-Image comic (what are you smoking, though?). Bye, gang! Errr, aloha!