This year we had a lot of fun polling fans between episodes of the show and leading up to key moments in the comics. However, as the poll results below show, our predictions are not always spot on.
Check out some of the best guesses y'all have made in the last year, and some of the greatest, erm, failures.
Wrong
Who's Gonna Die Next?
Right after Episode 503 aired, we polled everyone about who they thought would die after Bob Stookey. Father Gabriel was the most popular by far, followed by Sasha (still with us) and Glenn, who is tied with Beth.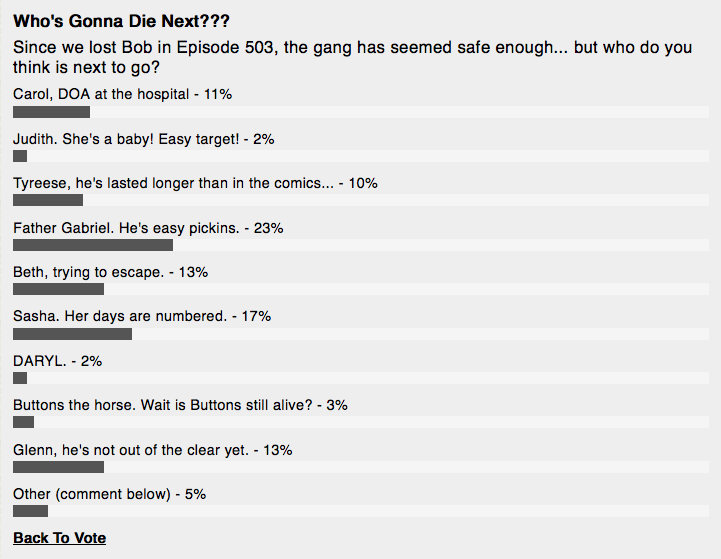 Who Will We See in The Walking Dead #128?
Annnnnnnnnnnd still no Michonne, even all the way in TWD #135!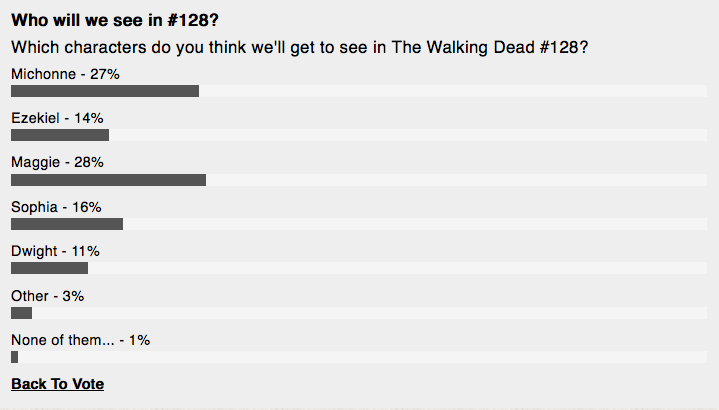 When Will Morgan Return?
This one is close, but I don't blame anyone for not guessing he would show up in the first episode of Season 5. That's quite a turnaround from Scott Gimple's original remark that he would find a way to incorporate Lenny James once more.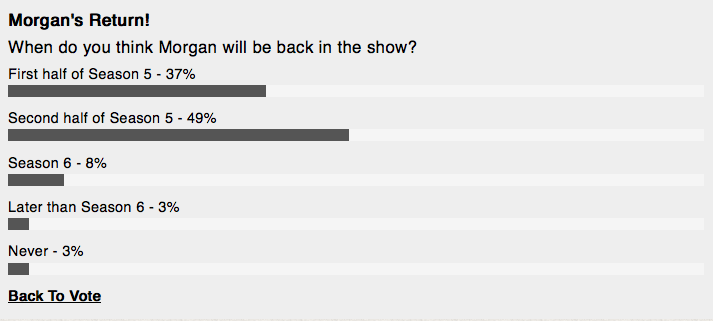 Really Wrong
Where's Beth?
UGH THOSE WHITE CROSSES! Such a red herring, though kidnapped by new unfriendlies came in a close second. And so much for that grill theory.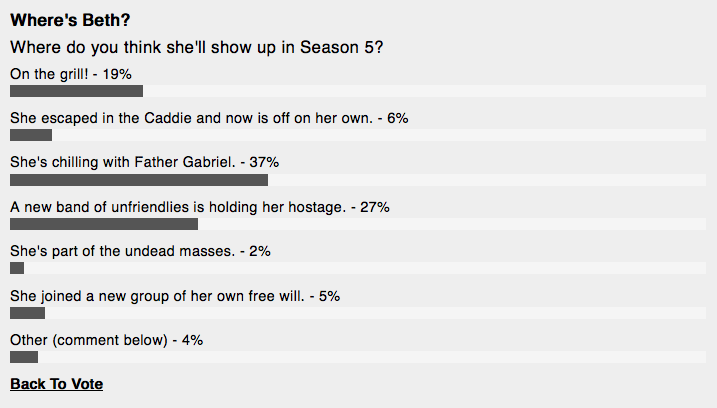 What Happened to Carol?
This one might be my favorite. Carol's BAMF status fooled us all into thinking she was faking it, even though she then spent the following four episodes doing absolutely nothing. Sigh. Then again, we left out the option, "Hit with a car on accident," because who would have picked that…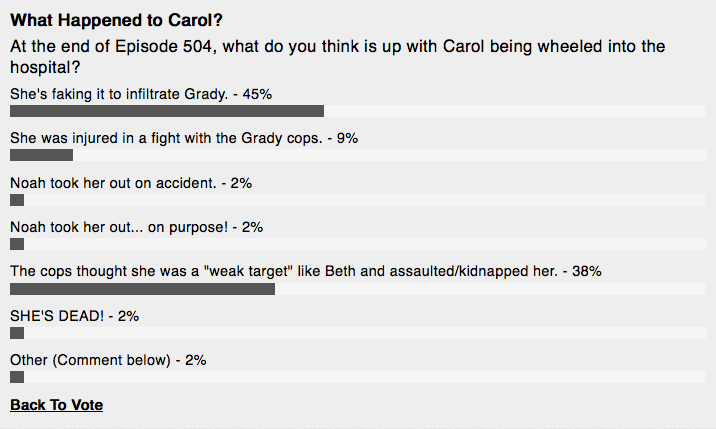 Who Will Die in All Out War?
The issue that launched a thousand complaints, though hopefully by now we can all agree that it's fuckets of fun having Negan still around.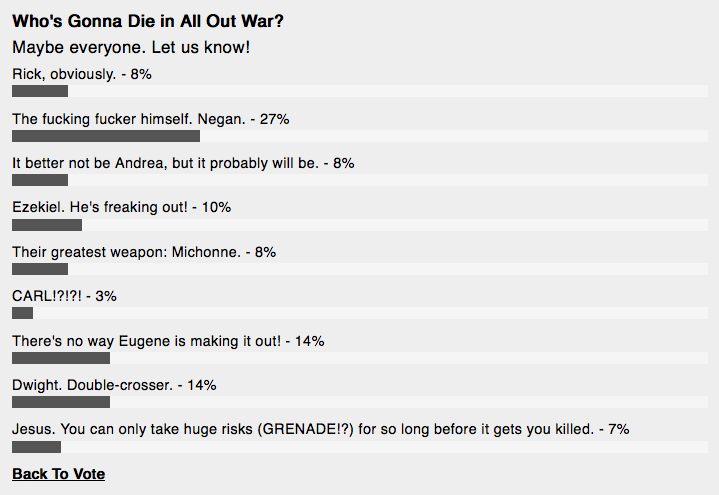 Right
Who is Daryl With in the Woods?
I want to blame the episode leaking on this eerily accurate poll, but maybe you were all just en pointe that day.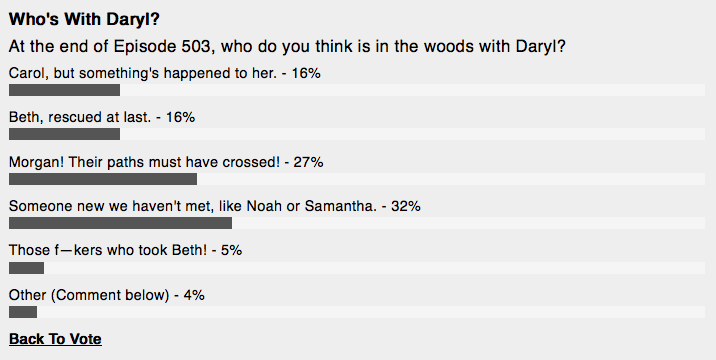 Who's Gonna Die: Midseason Finale
It was close between Carol and Beth, but for whatever reason fans guessed that Coda felt like it would be Beth's final resting place.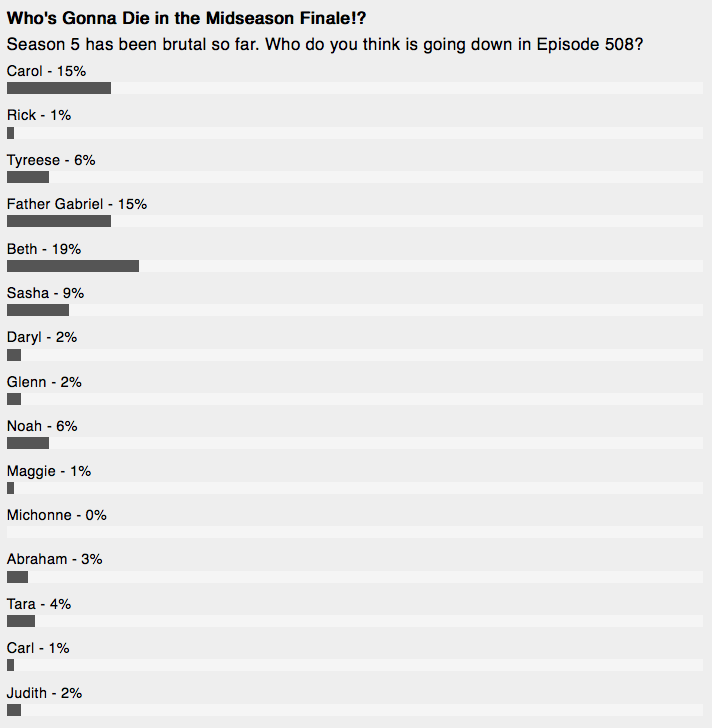 Bonus: Opinions
And to round it out, here are some interesting poll results from opinion-based polls: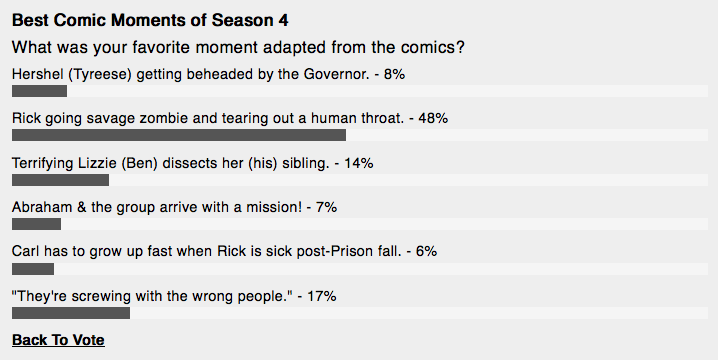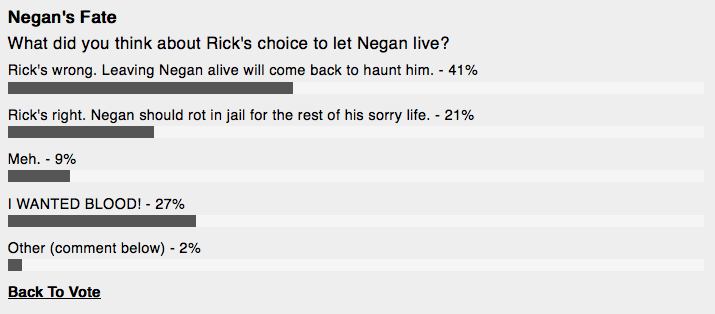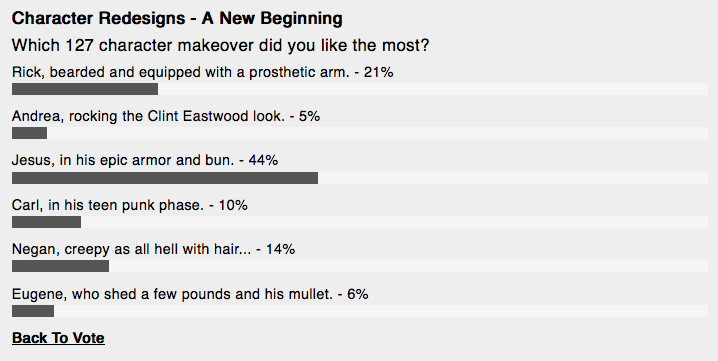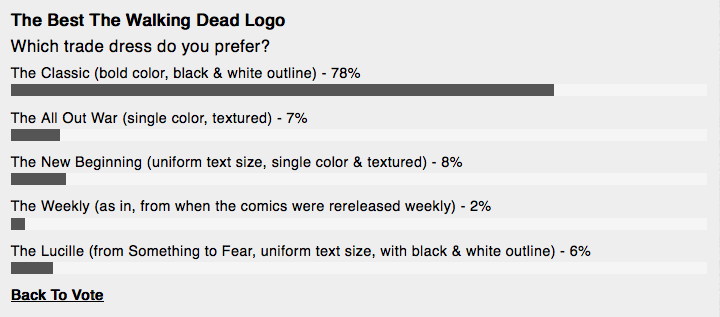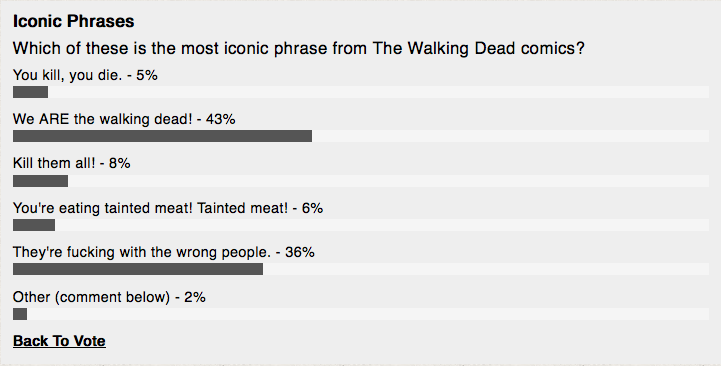 So what do you think? Were there any poll results that surprised you?