Hey gang, we are keeping it short this week! Mostly this episode was off-book with two VERY notable exceptions!
WE ARE THE WALKING DEAD
One of, if not THE most, iconic lines from the series! For some background, in the comic we're still at the Prison (Volume 4: The Heart's Desire). Rick has had a major dust-up with Tyreese and has blacked out a few times under the physical toll and stress of the situation. Rick wakes up after having been unconscious for over a day. He heads out into the yard to talk to everyone. He addresses their concerns about some of his extreme actions and tries to relay the importance of being stronger and harsher. He underlines this point by pointing out that there's no real difference between their struggle to survive and the undead that surrounds them. "We ARE the walking dead!"
ENTER AARON
We're not going SUPER deep into this one, because we don't want to spoil too much for the non-comic readers but we can at least compare their introductions!
In the comic Aaron also shows up when the group is on the road and very low on food and water (Volume 12: Life Among Them). Things don't feel quite as desperate as they did in the show but they weren't good. The two big differences are 1) they group had JUST learned about Eugene's lie and 2) Aaron presents himself to Abraham and Rick, not Maggie and Sasha.

Look at that outfit! Spot on!

DON'T MISS THE RECAP & DISCUSSION OF THIS EPISODE: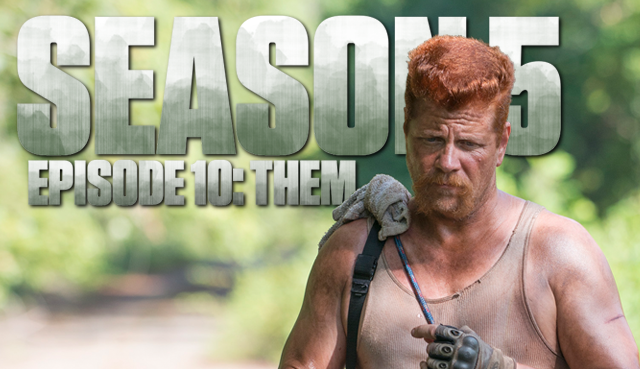 THE WALKER STALKERS DISCUSS THIS EPISODE: